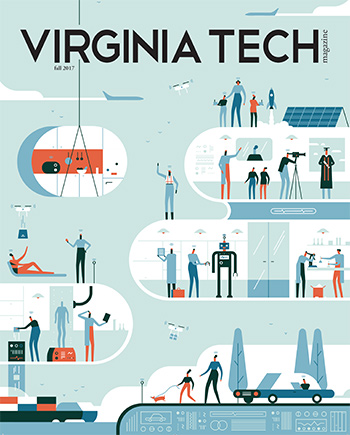 Fall 2017
On the cover: From driverless transportation to cartridge housing and new forms of energy, building smart communities involves developing complex infrastructure focused on how we live, work, and play. Illustration by MUTI.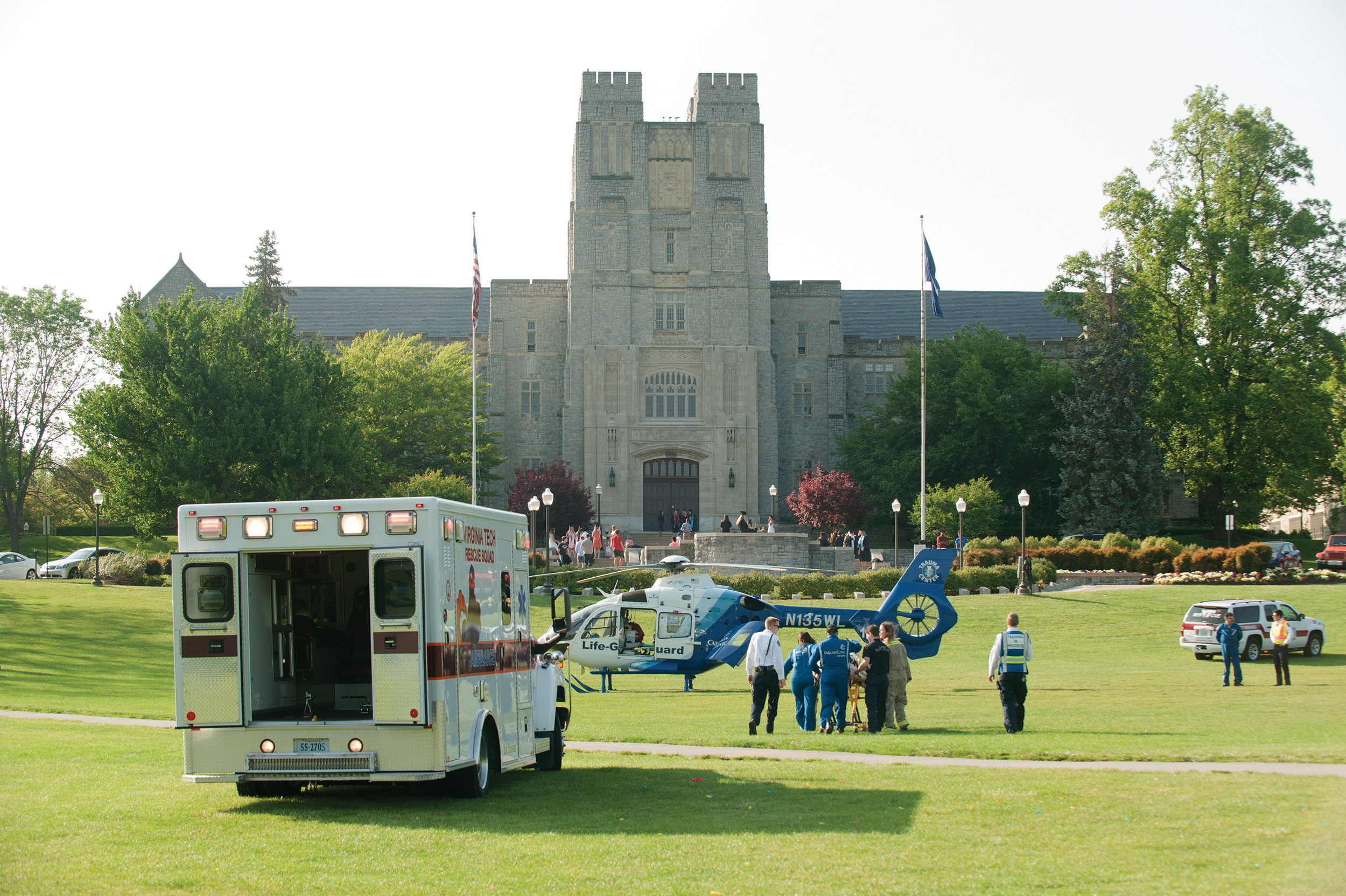 Members of the Virginia Tech Rescue Squad and other fire and rescue teams participate in a simulated crash demonstration.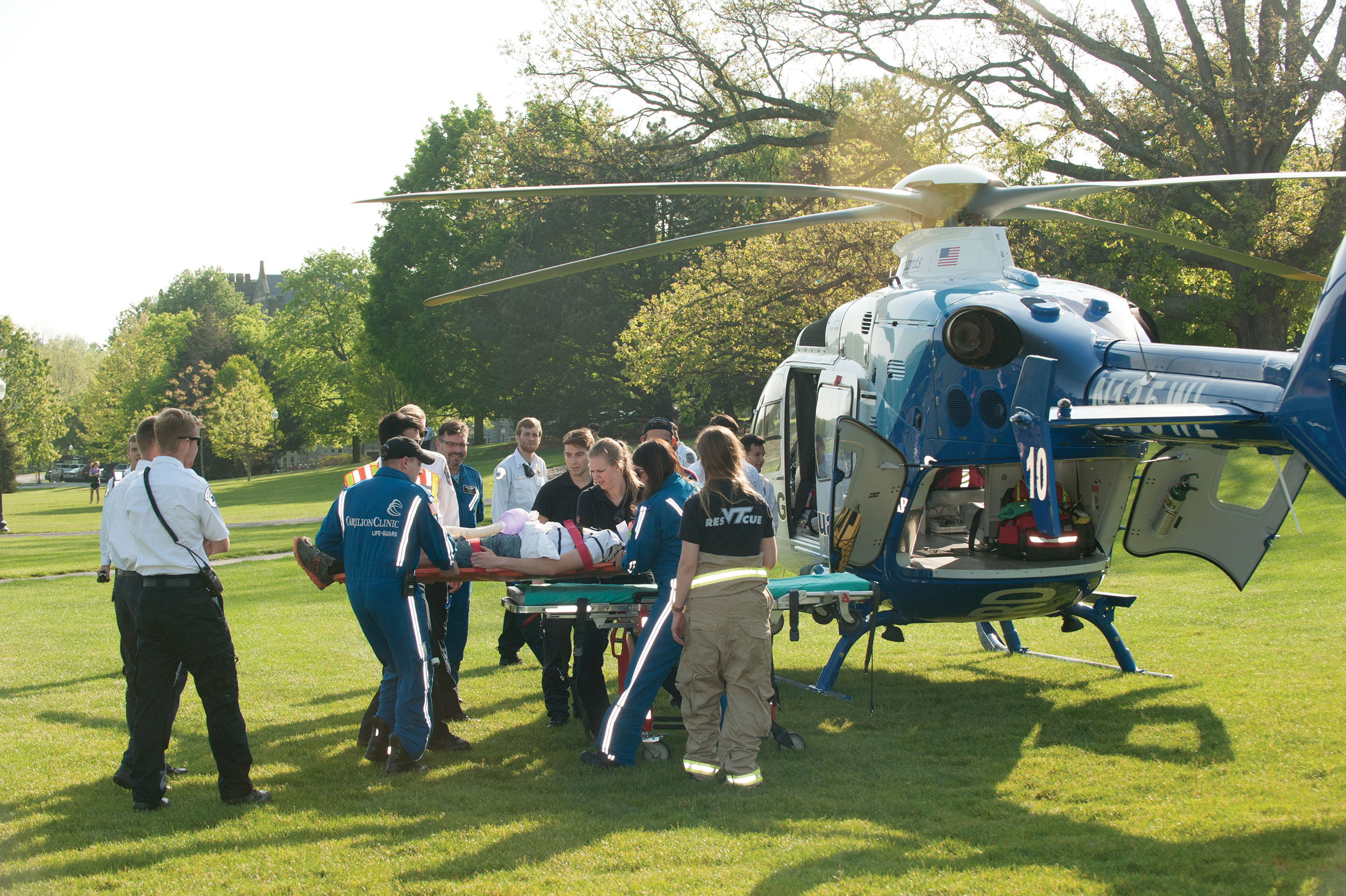 During a trauma drill, rescue squad members transfer a patient to a medical helicopter for transport.
The make-do, early months of the Virginia Tech Rescue Squad were more ad hoc than sophisticated.
Rejected for membership in a local first-aid crew, the four students who founded the Virginia Tech Rescue Squad (VTRS) had to persuade multiple layers of administration, including University Council (UC), to approve them as a student organization. While mounting a letter-writing campaign to UC members in May 1970, the four cruised campus during the unrest over Vietnam, putting out fires and helping anybody who needed aid.
In fall 1970, squad founders had no other members, no money, and no headquarters, so they recruited and trained the first cadre. Members drove their own cars to calls and were not allowed to transport patients. (It would take two years of determined lobbying to procure that first ambulance.) Cooperation with other area squads was minimal.
In 1971, denied permission to sleep or store equipment in their "own room" at 342 Squires Student Center, rescue squad members often stashed first-aid kits and other paraphernalia above ceiling tiles and discreetly napped behind closed doors, according to Bob Smallwood (biology '73), one of the squad's founders.
Now, 48 years after Smallwood, Thomas Spain, Wayne Modena (industrial engineering and operations research '73), and Richard Paul (management '73) conceived the idea, VTRS is thought to be the oldest student-run, all-volunteer collegiate rescue squad in the nation—and a fully equipped advanced life support agency with three ambulances and a total of seven vehicles.
What began as a typical day on the practice court at Virginia Tech for then-senior Sebastien Jacques ended in a bout of dizziness that would not only change his game, but would profoundly affect his university experience and his life.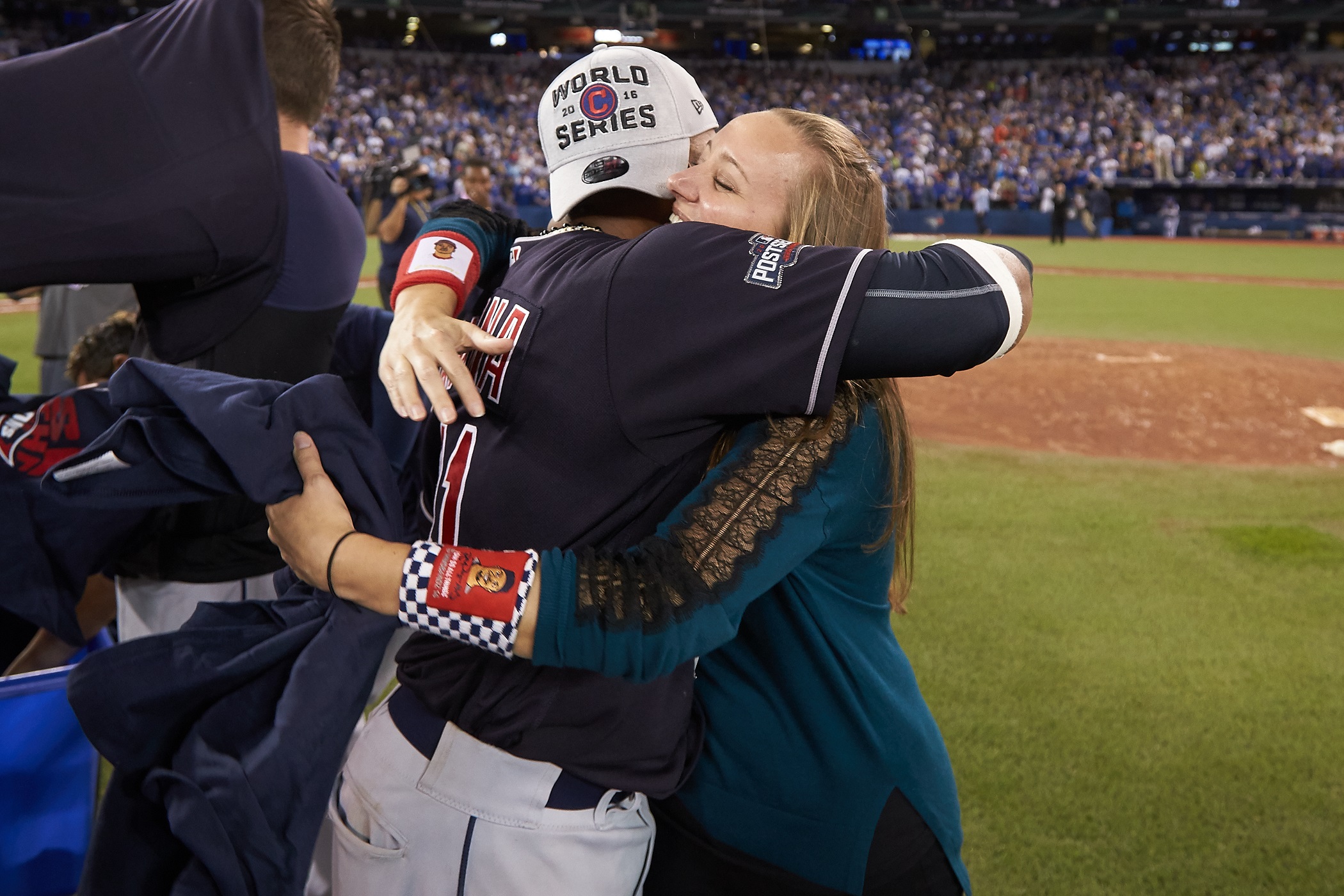 Anna Bolton '07 scored a dream job as the translator for the Cleveland Indians. Her role takes her from the team's home base, Progressive Field in Cleveland, Ohio, to practice locations and major league venues across the nation.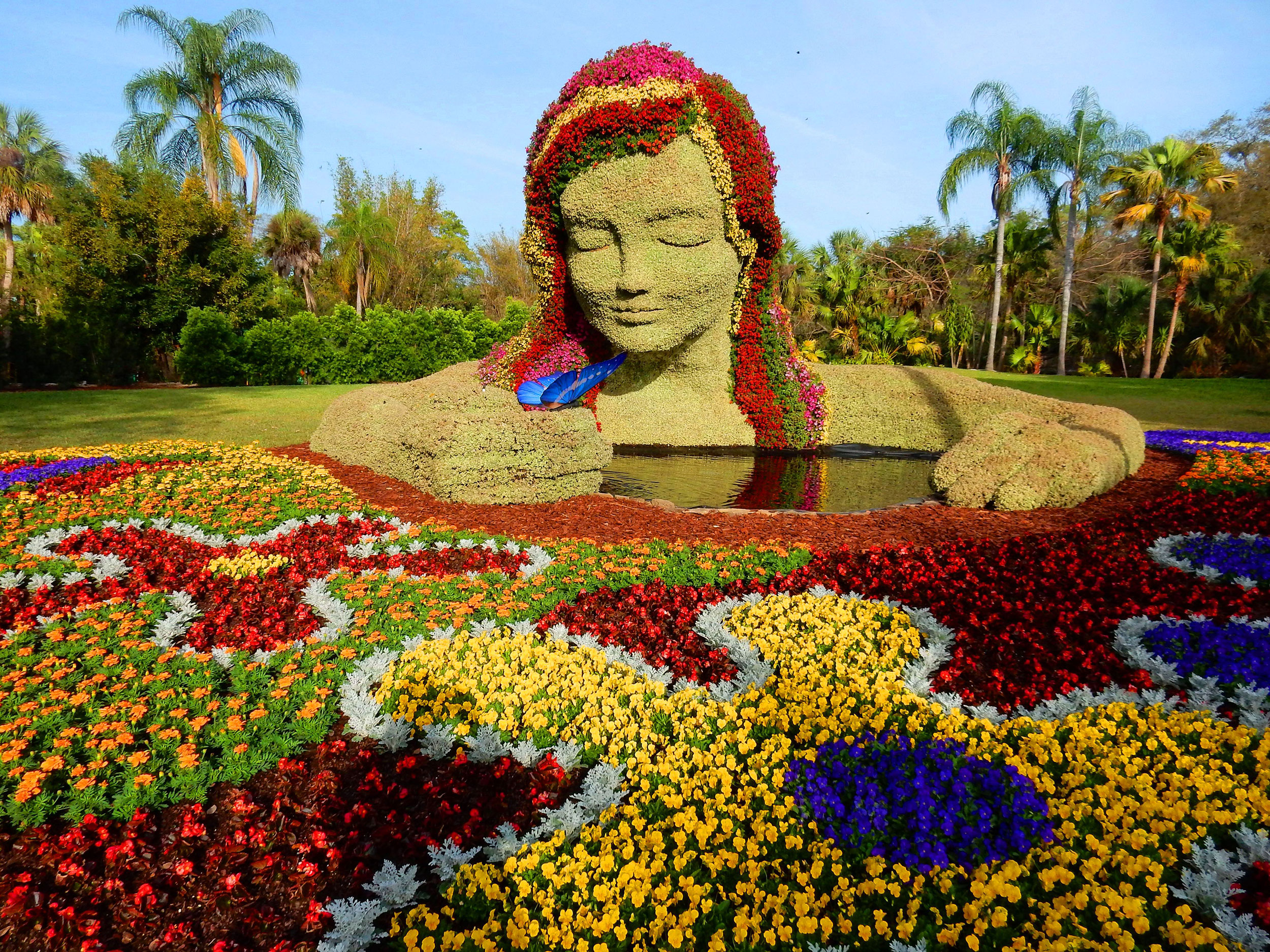 For Joe Parr (horticulture '83), director of horticulture at Busch Gardens and Adventure Island, Tampa, Florida, giant topiaries are the result of months of planning, careful construction, and fastidious plant maintenance.
---
---