A JOINT VENTURE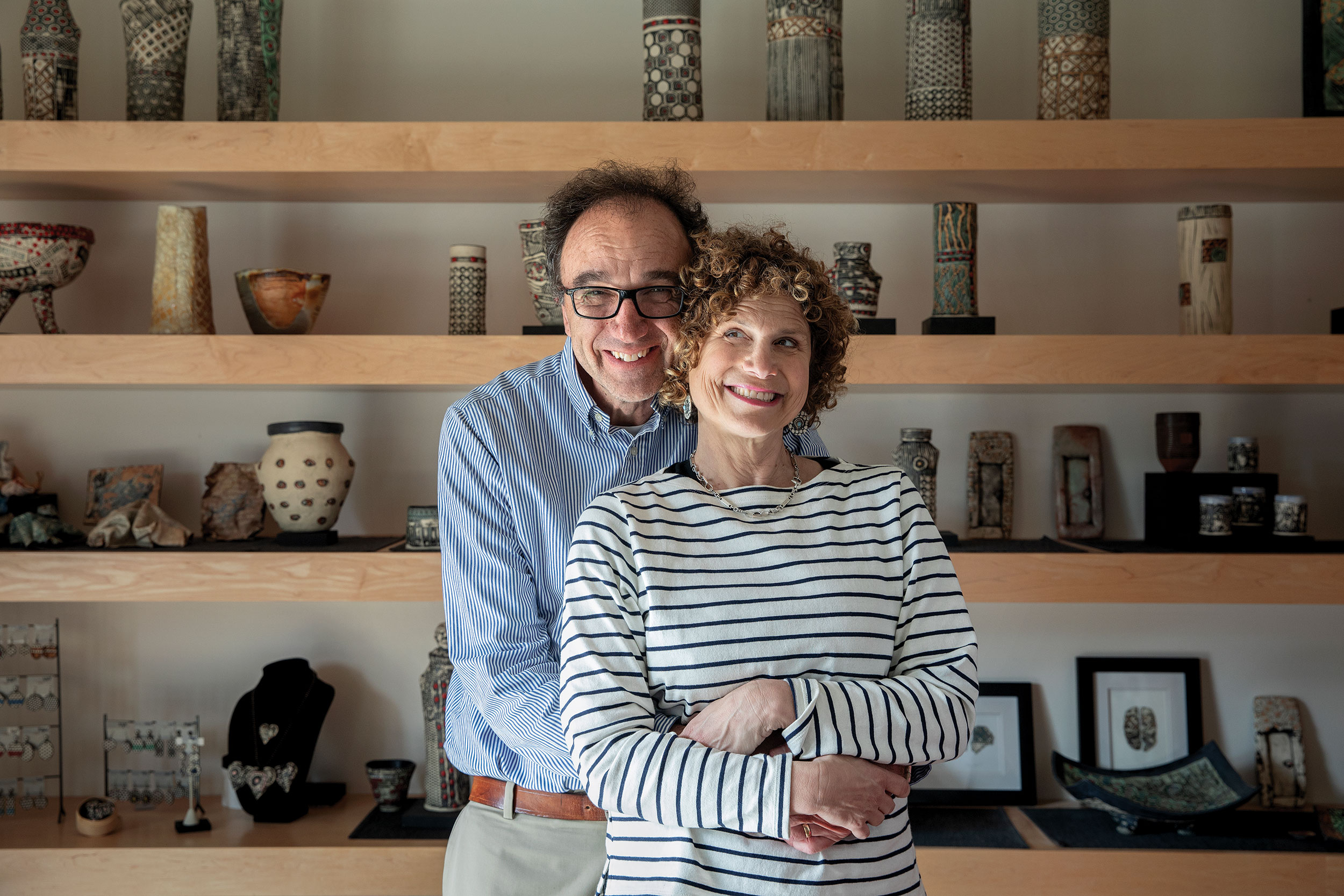 Horacio and Amy Valeiras
Horacio Valeiras doesn't measure success based on lines from business ledgers, numbers on bank statements, or titles in board rooms. Instead, the 1980 chemical engineering graduate tallies success through relationships.
For Valeiras, connecting with people is a guiding principle for life, one that governs every decision big or small, personal or professional. He shares the axiom with Amy, his wife of 35 years.
"I think the most important quality is trust—whether it's with each other or in business partnerships," said Horacio. "I try to be as open with people as you can be and as direct as possible."
Horacio, who is a co-managing partner at Frontier Global Partners LLC, an investment management firm in La Jolla, California, even built his career on trust. And Amy, a respected San Diego artist, finds inspiration from the intimate moments and life experiences that shape people and places.
"In our investment philosophy we use behavioral finance, which is all about how people act and react. Emotions can get in the way of effectively managing money, so developing a trusting relationship with clients is essential."
From chemical engineering to finance
Never one to shy away from a challenge, Horacio admits he first pursued chemical engineering because of its reputation for being among the hardest disciplines. Yet, he found the long-term, detail-driven projects did not inspire a passion for the work.
"I intended to follow in the footsteps of my parents, who were both educators," he said. "While I was in graduate school at MIT, I took some classes in the business school, and I really enjoyed them. I taught for a year, just long enough to figure out that it wasn't my calling. I took an engineering position at Chevron, and I kept revisiting the idea of those business classes, so I applied to the MBA program at University of California at Berkeley. It was the early '80s. The stock market was just starting to boom. Japan was doing really well. I asked myself: 'Do you want to work in a world where projects last, three, four, five years or one where every day is different?'"
A native of Argentina, Horacio moved to the U.S. as a child. Education was a priority for his parents. "They taught us that education was the one thing that no one could ever take away from you," he said.
He transferred to Virginia Tech after a year at George Washington University, a decision, he admits, that involved a bit of culture shock. "I started out living in Lee Hall, which was interesting," said Horacio. "There was a lot new to get used to. I came from GW, in downtown D.C., and had always lived in large cities, so Blacksburg was very different. But it was a lot of fun, and I got a great education."
At the intersection of art and engineering
At a house party during graduate school, Horacio met Amy Threefoot.
"Amy attended Tufts, and she was dragged to the party by her brother," said Horacio.
"It was exactly what you would think," said Amy. "They literally had Rubik's Cubes they were solving, and they were showing Three Stooges movies."
Since neither Amy nor Horacio were fans of the available entertainment, they spent the evening talking together.
"I just went up and said, 'I don't know you.' I wasn't shy, and the rest is history," said Horacio.
Amy, a clay artist, is the proprietor of Threefoot Clay. She works in porcelain and red stone clay, crafting functional and sculptural pieces.
"Texture is a bit of an obsession," said Amy. "I find texture tools in hardware stores, cooking shops, and even from items my friends are discarding as junk."
Life has taken the Valeiras family to many different cities in the U.S., and they've lived abroad. The exposure to different people, environments, and cultures has influenced Amy as artist and an individual.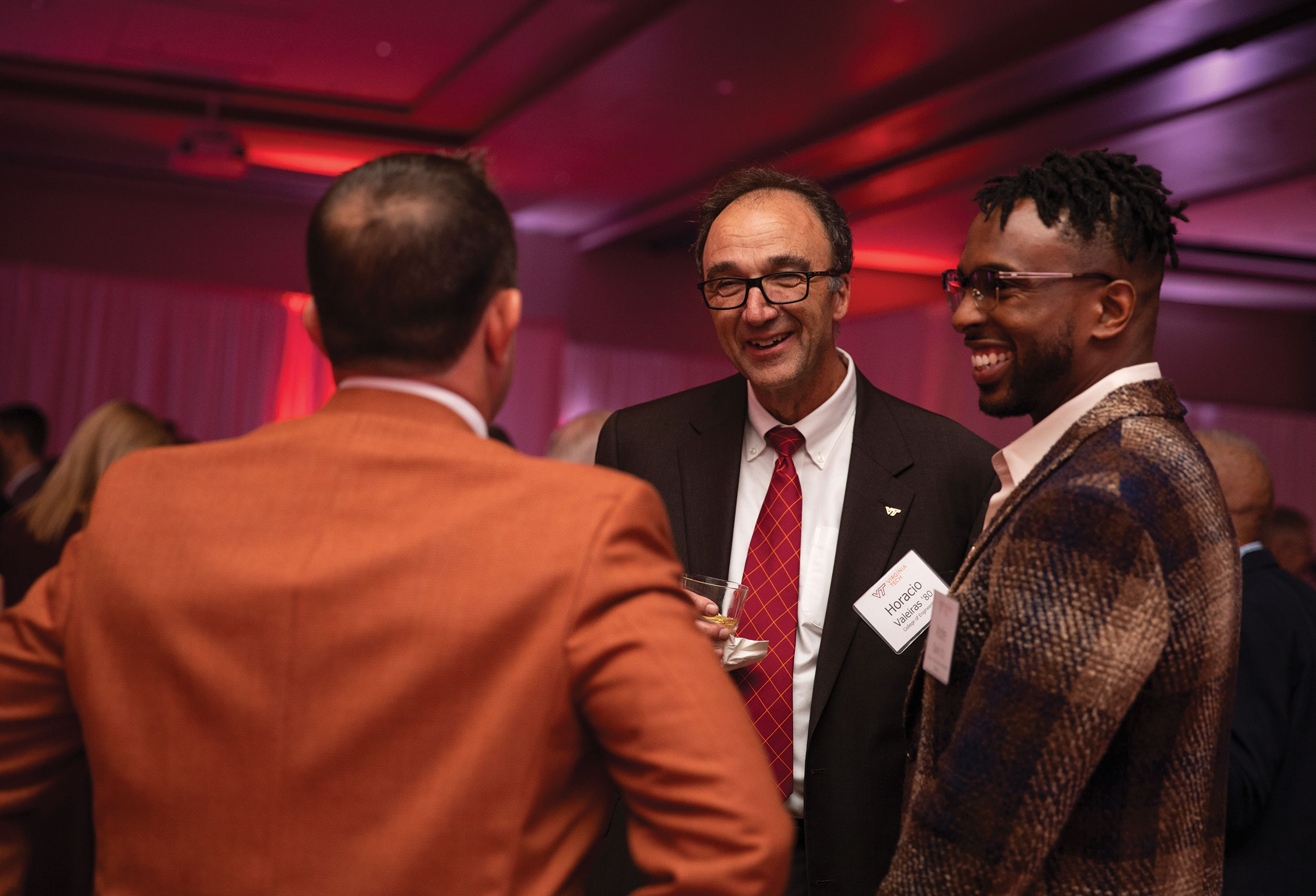 IN GOOD COMPANY: Horacio Valeiras and invited guests enjoy a reception during the Reflections Dinner, which was held in the Commonwealth Ballroom at Squires Student Center on Oct. 10.
"We've moved all over. We've lived in England. We've lived in San Francisco and Philadelphia and Bethlehem, Pennsylvania, and New York," said Horacio.
"Everywhere we've lived, we've always looked for the good things. We've made it a point to get involved—to do something in that community to make it a better place," Amy said.
Their partnership spills into every aspect of their lives.
"We've developed this approach that works for us. We do everything together. We bought this building, and we put our offices together. We value each other's perspectives," said Horacio.
"We talk about everything. Sharing makes our interests bigger. No matter the activity, it's always both of us together, never one or the other," Amy said.
So, when Horacio reconnected with Virginia Tech more 20 years after graduation, Amy also became an integral part of Hokie Nation.
"From the time I've been introduced to Virginia Tech, I've been very impressed," she said. "By all of the students, by the people I've met, by walking around the campus and seeing what's happening. It's exciting; it's fun. I come back telling everyone I know about the autonomous car track, the drones. Even through association, there's a sense of pride."
The couple supports educational initiatives with their time and resources. Amy has served as the board chair of the San Diego Public Library Foundation and is now a member of the advisory board for the Smithsonian Libraries. Horacio is the rector of Virginia Tech's Board of Visitors and is serving as a tri-chair for Boundless Impact: The Campaign for Virginia Tech alongside Morgan Blackwood Patel '03 and Lynne Doughtie '85. (Blackwood Patel was featured in the summer issue of Virginia Tech Magazine. Doughtie's story will appear in the spring edition.)
"Virginia Tech is doing a lot of great things. From the campaign to the Innovation Campus to the health campus in Roanoke to making sure that we graduate students that can get great jobs to the arts. It's exciting. We need to get a lot of people involved," he said.
"There's a lot of places to help out. There are ways to lend your expertise. There are students you can mentor. There are graduates you can hire."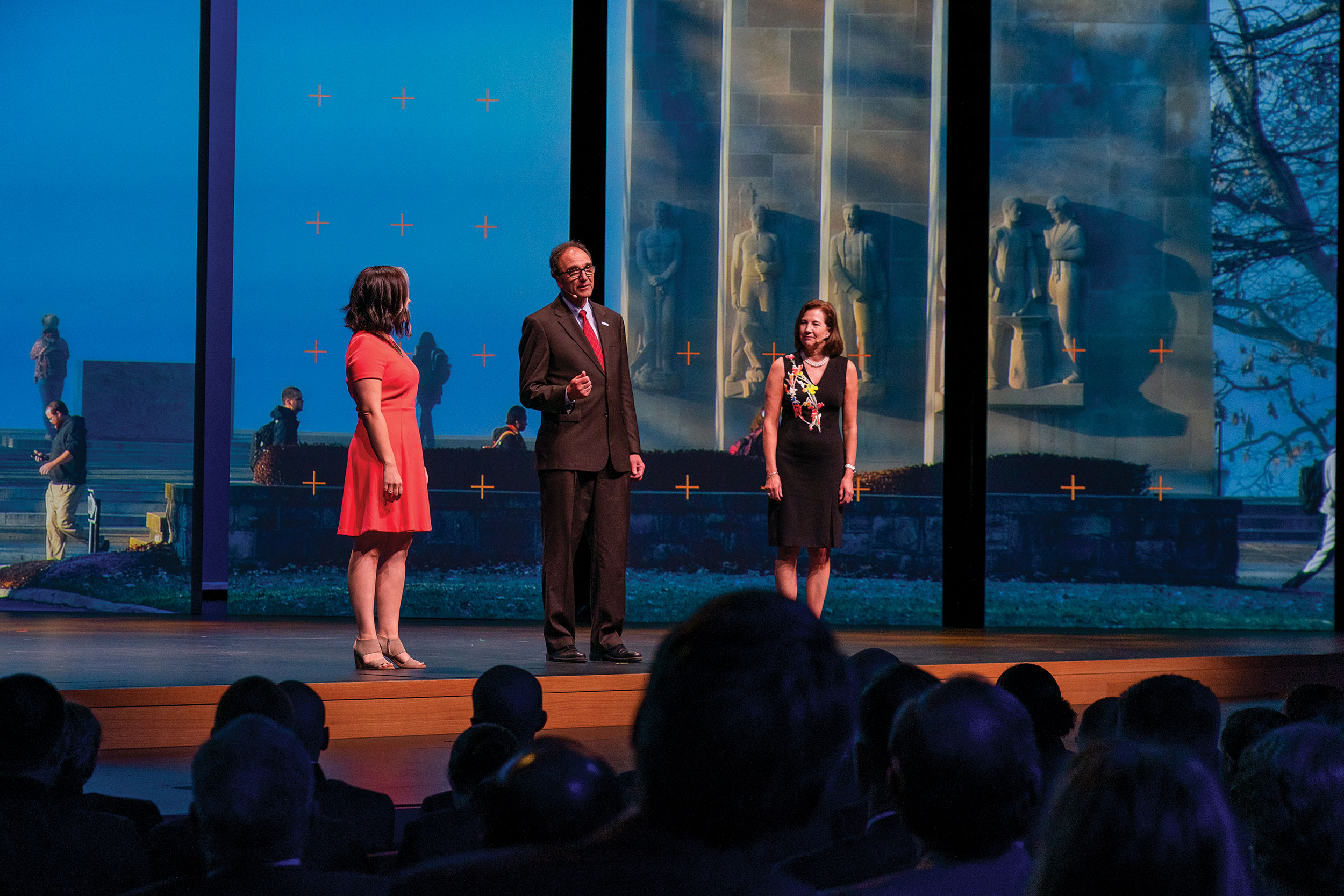 CENTER STAGE: Morgan Blackwood Patel '03, Horacio Valeiras '80, and Lynne Doughtie '85 are serving as tri-chairs of Boundless Impact: The Campaign for Virginia Tech.
The sky's the limit
When Horacio isn't working, spending time with his family, or involved in a university activity, chances are he's flying—a hobby that was inspired during childhood. His favorite book was "The Little Prince." Written by Antoine de Saint Exupéry, the novella tells the story of an aviator who crashes his plane in the Sahara where he encounters the little prince.
But it was traveling by air with his father that really fanned the desire.
"My father was a math professor at the Air Force Academy in Buenos Aires," he said. "Every time we got onto an airplane, he knew the pilots because they had been his students. So we would always go into the cockpit. I thought it was fascinating."
Although Horacio always expected that he would learn to fly, what he didn't anticipate were the opportunities his pilot's license would create for giving back.
"Everyone who flies an airplane has probably been pretty fortunate," he said. "So sharing that good fortune is part of the flying culture. I am involved with a group, Veterans Airlift Command. We offer transport for wounded veterans for whom it can be hard to fly commercially. I've flown vets to Walter Reed for treatment, to Wisconsin for new prosthetics. I took a group of six to Mammoth Mountain to learn to ski. You meet them and realize how amazing they are. They've given so much, but they are thanking you for doing this small thing. It's a humbling experience."
And while he is passionate about flying, it is his partnership with Amy and his commitment to their three boys that keeps his life grounded.
Asked what's next, he answered emphatically, "Spending the rest of my time, however long that is, with Amy. We still have places to see. We help each other find ways to be better people."