Extending Beyond the Farm
Rooted in agriculture, Virginia Cooperative Extension (VCE) has grown into a valued resource for tapping into land-grant university research for all Virginians. With local offices in a combined 108 counties and cities, VCE provides needs-based programming and ample opportunities to connect with research-based solutions for a variety of issues that extend well beyond the realm of soil and livestock.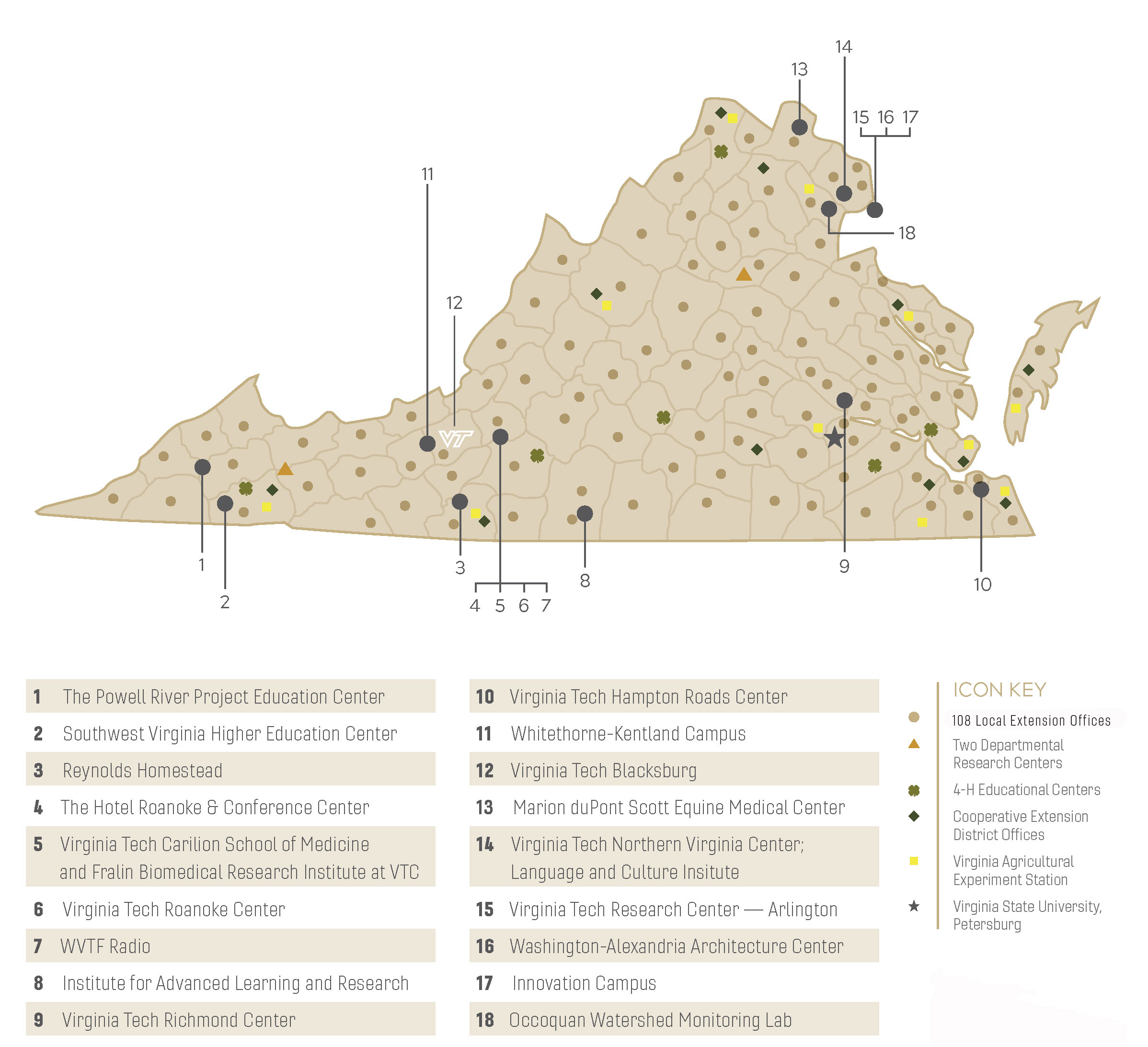 HERE ARE JUST A HANDFUL OF THE HUNDREDS OF ONGOING EXAMPLES:
ALBEMARLE COUNTY
Partnering with the Albemarle County Fair, Charlottesville Parks and Rec, and the Highland historic site, the "Ag in the City" program introduces youth to the agriculture community and helps develop the concept of where food comes from.
CULPEPER, MADISON, AND ORANGE COUNTIES
The Stone Soup Job Skills Training Program teaches food safety, nutrition, customer service, culinary, and shopping skills to low-income and developmentally and intellectually challenged individuals.
FAIRFAX COUNTY
The Master Food Volunteers program focuses on helping military families make healthy and affordable meals by providing recipes and nutrition education information.
LEE COUNTY
A Farm and Land Transition workshop provided assistance in beginning or refining the process of making legal and personal decisions that protect farms, land, and resources.
ROCKINGHAM AND FRANKLIN COUNTIES
A Risk Management Education Center grant has allowed for the development and implementation of curriculum and training related to mental health issues, stress, and suicide prevention for farmers.
4-H CENTERS
There are six 4-H Educational Centers located throughout Virginia. Each one serves a particular geographic region, providing camping experiences and a host of other unique learning opportunities.