A GOAL FOR GROWTH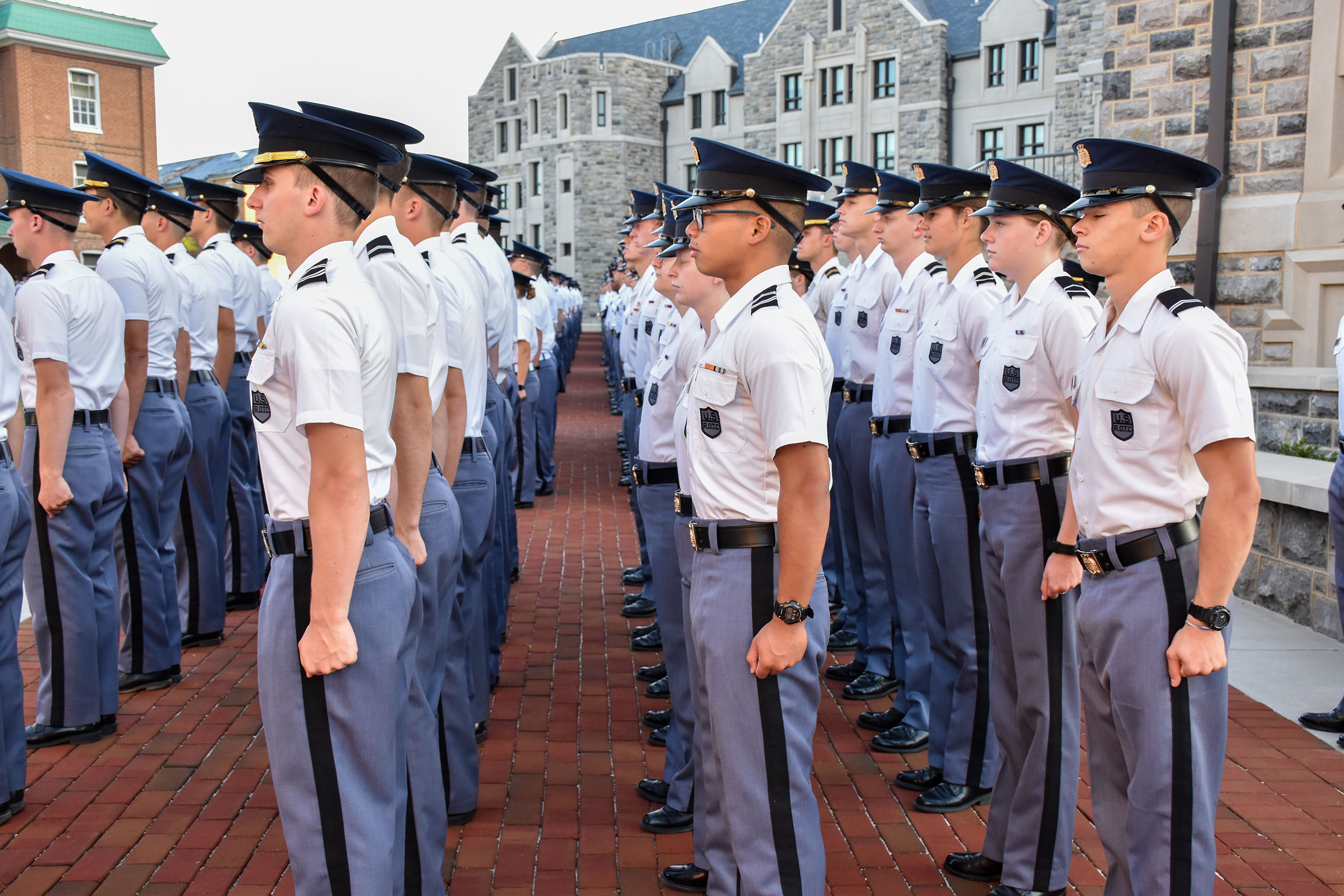 Formation: Cadets stand at attention during morning formation on Upper Quad. (Photo by Shay Barnhart)
When Matt Mabutas puts on his Virginia Tech Corps of Cadets uniform, he thinks of all those who did the same before him.
"I feel extremely humbled," said the rising sophomore, who is majoring in mechanical engineering in the College of Engineering, minoring in leadership studies in the corps, and is part of the Air Force ROTC. "The people who put this uniform on before I did, they were amazing. They built the corps into what it is now."
Mabutas may have been speaking figuratively. But to a great degree, what he said is literally true.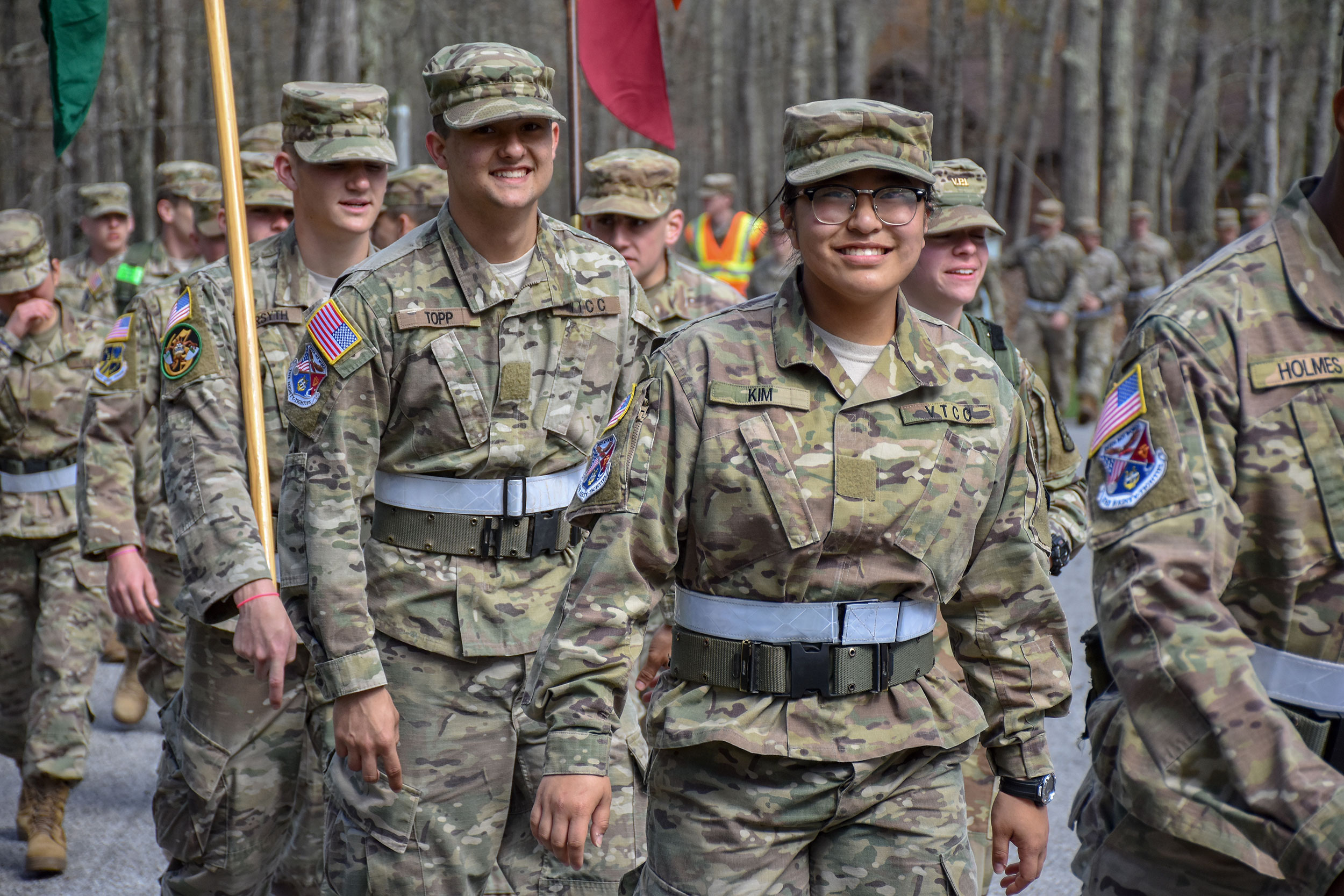 Caldwell: First-year cadets mark the end of their year-long training with the final 13 miles of the Caldwell March. (Photo by Shay Barnhart)
Mabutas was among those cadets working summer orientation to explain the corps experience to the families of more than 400 first-year students, whose arrival boosted the corps' enrollment to 1,154. It's a far cry from the mid-1990s when enrollment dropped below 500 overall and the program's very future seemed in question.
The corps' inspiring resurgence is a credit to the perseverance and generosity of alumni who, decades ago, recognized the tenuous position the program was in and decided to do all they could to help. Together, they have raised tens of millions of dollars toward cadet scholarships and served as volunteers to help ensure the program's future.
Today, roughly 80 percent of cadets receive Emerging Leader Scholarships. Meanwhile, philanthropy is making possible a new Corps Leadership and Military Science Building near Lane Hall on the Upper Quad of Virginia Tech's Blacksburg campus. Approved by the Board of Visitors in June, the $52-million, 75,500-square-foot building will bring together corps and ROTC programs now dispersed across several buildings. At the same meeting, the board also approved construction of a new residence hall for cadets, the third since 2015.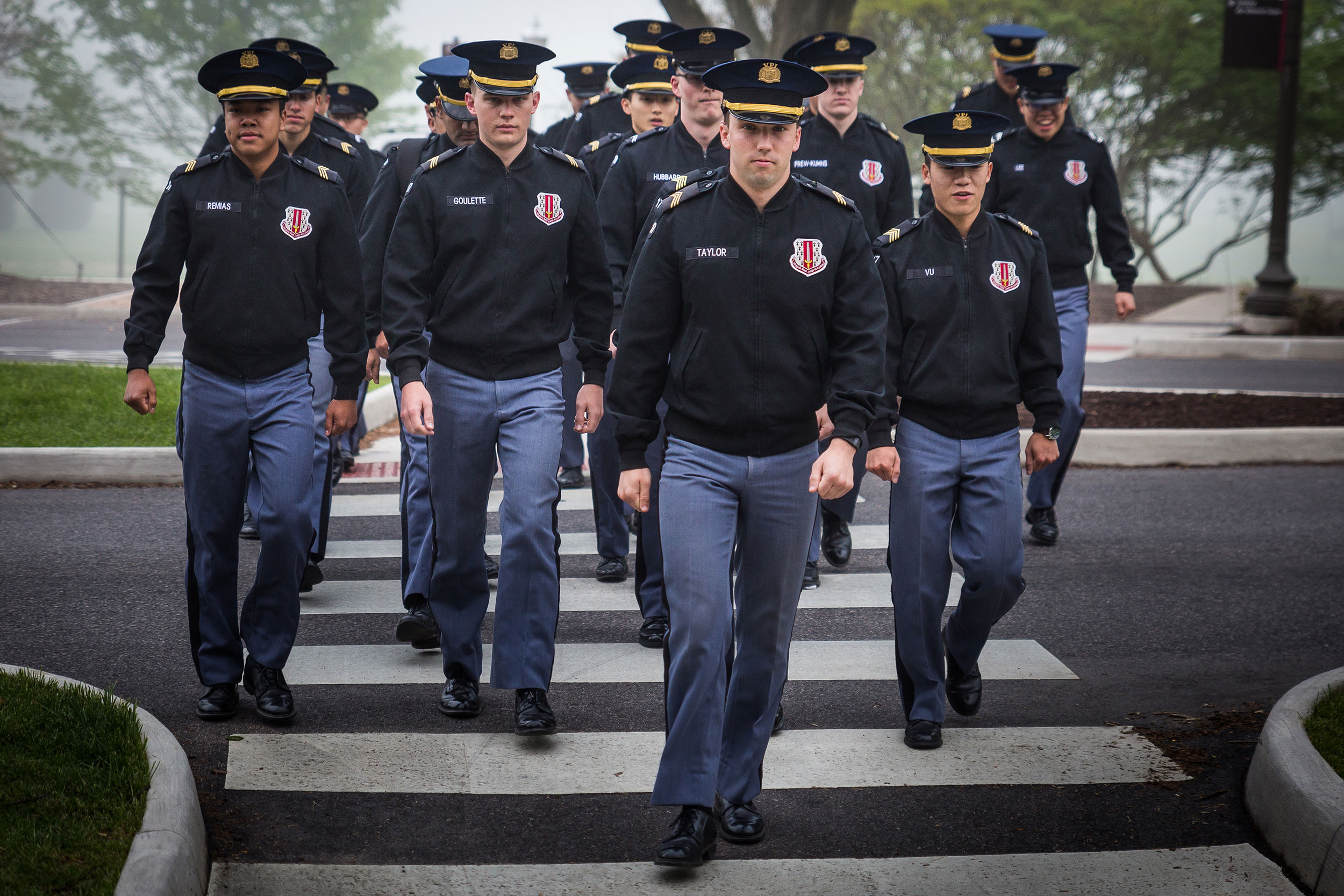 "The support of the university president, university leadership, and the Board of Visitors for these two initiatives is a strong reaffirmation for the mission of the corps and its relationship to a university that was built on the foundation of service to others," said Commandant of Cadets Maj. Gen. Randal Fullhart.
David Lowe, a retired telecommunications executive who earned his business management degree in 1963 and serves on the Virginia Tech Corps of Cadets Alumni Board, agreed.
"I think it's wonderful to see the administration recognizing the value of the corps and affirming that through their decisions," he said. "Every day, every person who visits campus, they see young men and women in uniform and understand the sacrifices they are making or are prepared to make. It is the ever-present personification of our university motto Ut Prosim," (That I May Serve).
Shay Barnhart is the communications director for the Corps of Cadets.