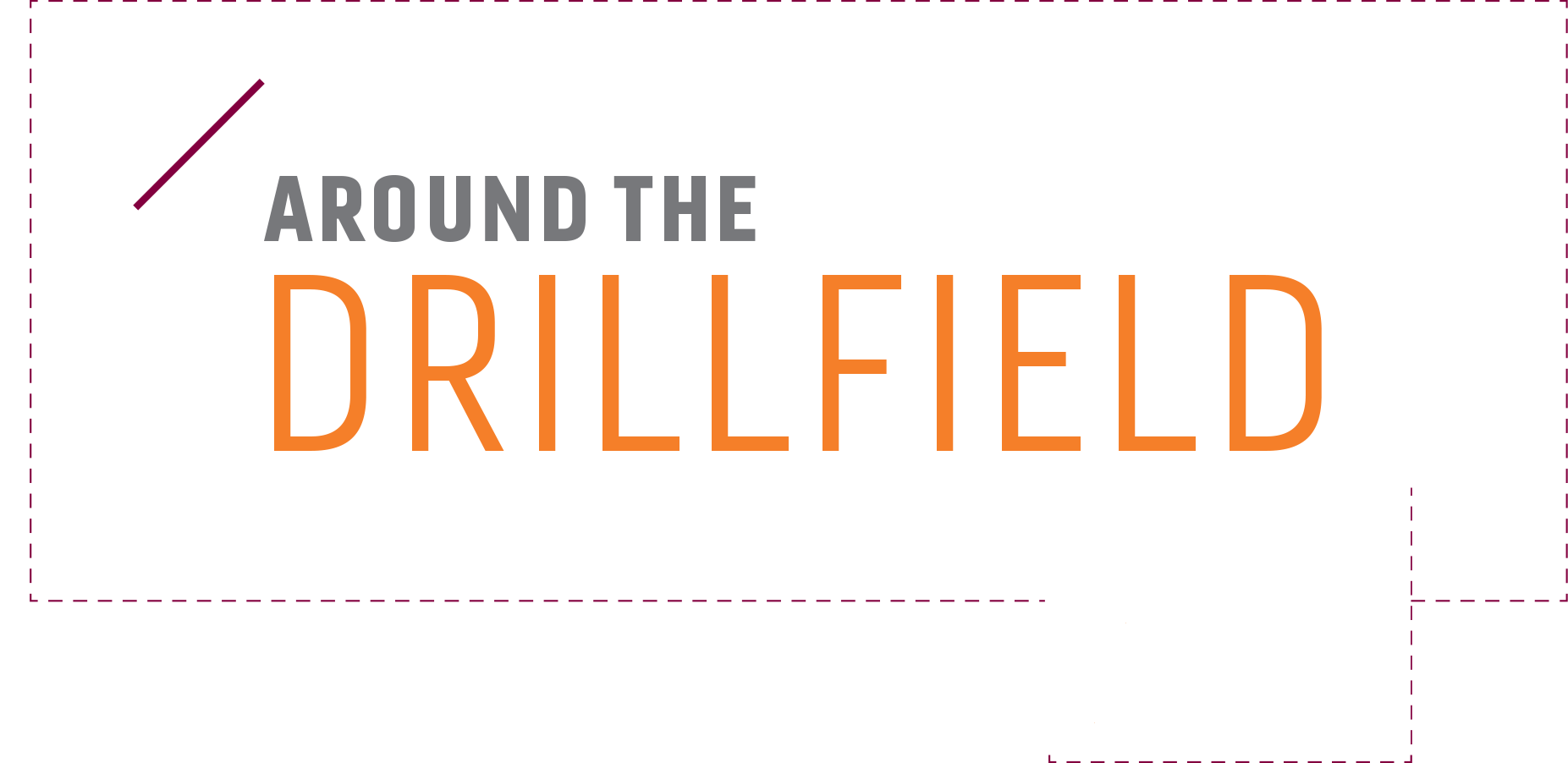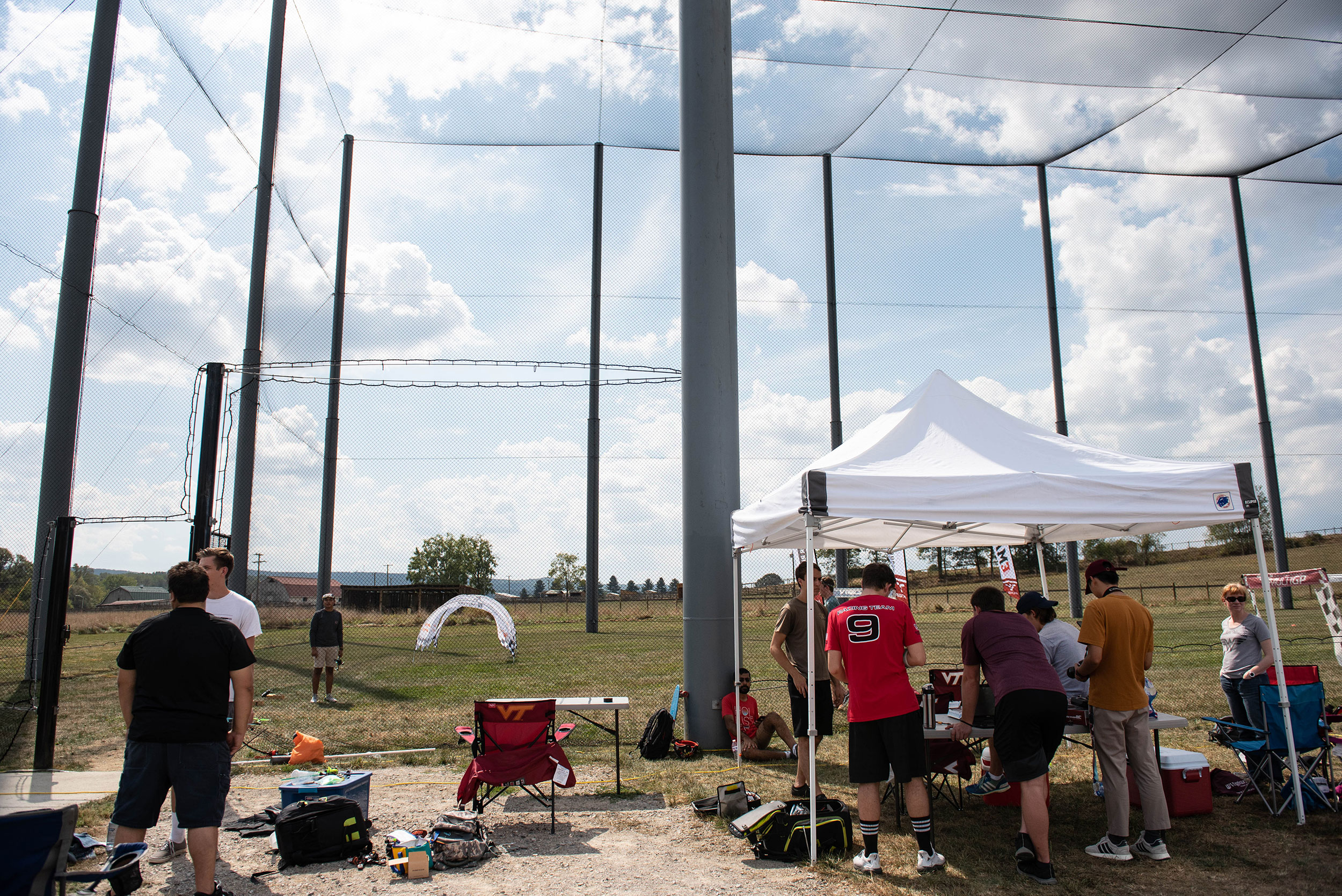 Need For Speed: Virginia Tech's drone racing team demonstrated their skills at the drone park's opening last year.
When the Virginia Tech Drone Park opened last spring, it provided a unique space not only for research but also to showcase the high-speed aerial acrobatics of the university's drone racing team.
The team's abilities were put on full display in September, when the drone park hosted a racing competition.
Drone racing burst onto the U.S. sports scene around 2015 and quickly found a dedicated following—the largest league has more than 27,000 registered drone racers internationally, and pro matches are broadcast on major cable networks.
Virginia Tech's team was born in 2016, when two drone enthusiasts decided to turn their hobby into a sport. Today, the team averages between 20 and 25 active members, and for the past two years they've been the first to qualify for the national competition of the Collegiate Drone Racing Association. They regularly appear near the top of the association's leaderboard.
And while the team takes full advantage of the Virginia Tech Drone Park for its practice, they're not the only group to benefit from the facility. More than 2,000 people passed through the park in its first year, including faculty and graduate researchers, a Daisy Scout troop, and hundreds of engineering students testing their own aircraft designs.
The park's 85-foot-high net—tallest in the country—provides an enclosed environment with fewer restrictions than open airspace where experimental concepts can be tested safely and new pilots can learn the ropes. Its 36,000 square feet of flight space offers plenty of room for lightning-fast maneuvers around obstacles and through hairpin turns, as seen during September's drone races.