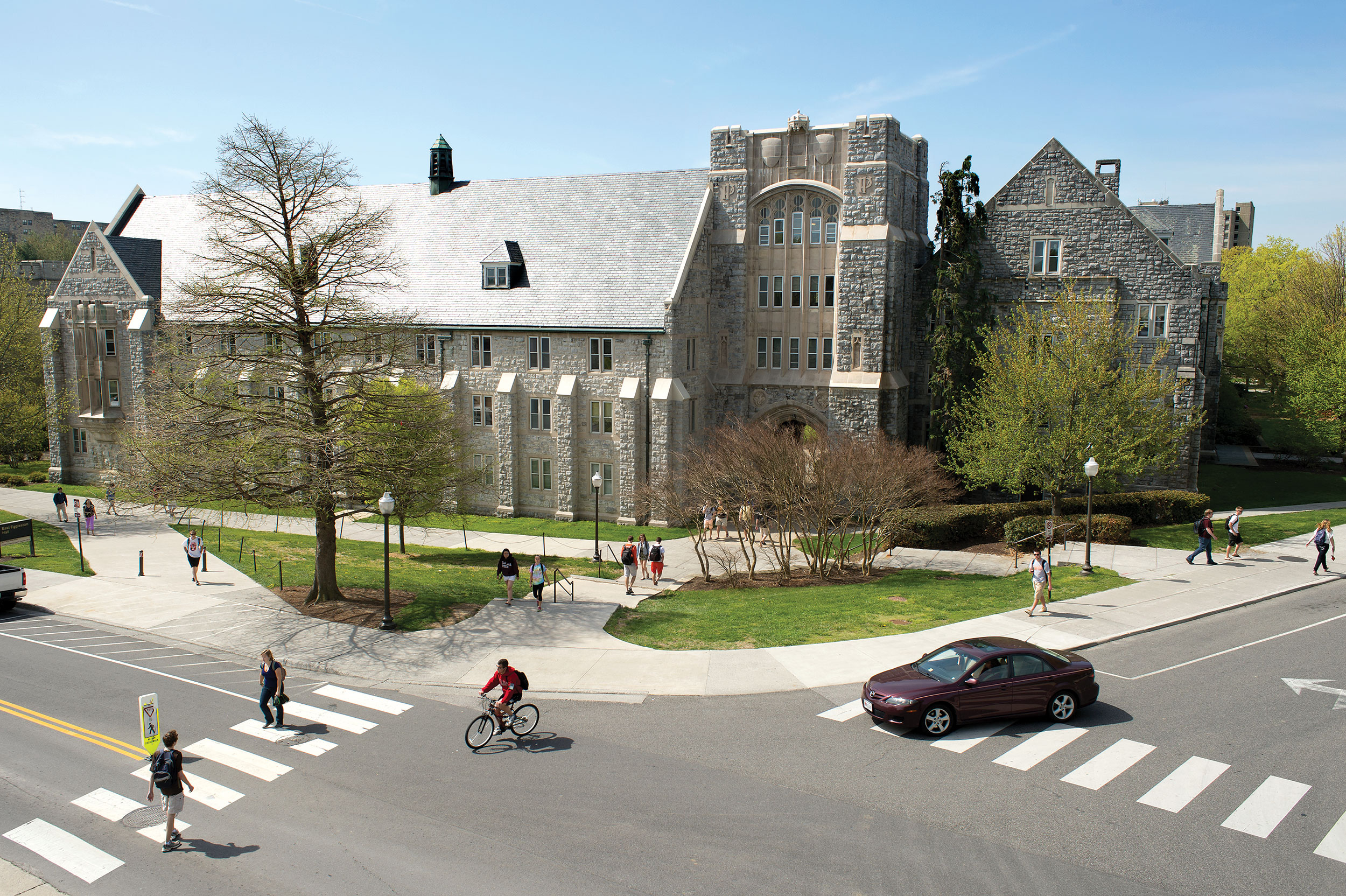 How Tech Ticks
DRIVEN BY DATA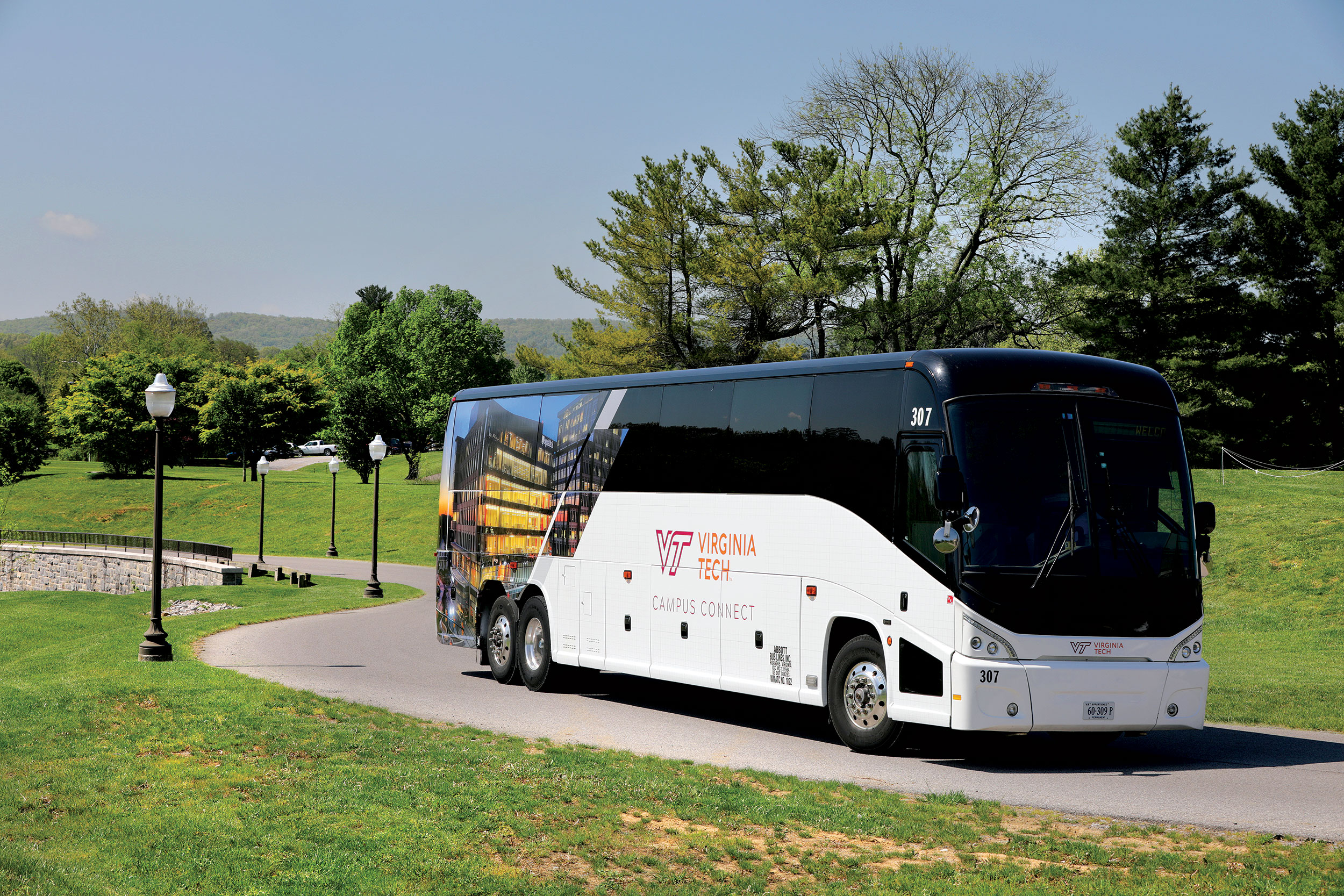 Virginia Tech's Campus Connect Bus provides a safe and convenient link between the university's campuses in the Blacksburg/Roanoke and Ballston/Arlington areas. Each of the three Abbott Transportation buses in service is equipped with free Wi-Fi and has electrical outlets at each seat. The full-size charter buses have seatbelts, reading lights, reclining seats, and a restroom. For more information, to purchase tickets, or to provide feedback:
Website: parking.vt.edu/alternative/regional/ncr-shuttle
Phone: 540-231-6141
Virginia Tech researchers are exploring the cutting edge of data analytics through the Discovery Analytics Center, the Virginia Biocomplexity Institute, and countless other pursuits. Here in Blacksburg, the architects and experts who plan for traffic on campus work in much the same arena.
These planners oversee the comings and goings of students, faculty, visitors, sports fans, and others. Their efforts help safely move tens of thousands of people, using a variety of different transportation methods, on and off campus daily.
In addition to around 33,000 students and more than 13,000 employees, an estimated 60,000 alumni, parents, and community members visit the campus each year. Personal vehicles are a popular transportation choice, with around 14,000 cars on campus every day, and more than 2,000 individuals are members of Zipcar, an on-demand car share service.
The university also supports programs that encourage car and vanpools.
Beginning in the 2019-20 academic year, students had access to another alternative transportation option: 300 e-scooters available at university ride-share stations across campus. Virginia Tech Transportation Institute researchers are partnering with scooter company Spin to conduct a naturalistic driving study on campus.