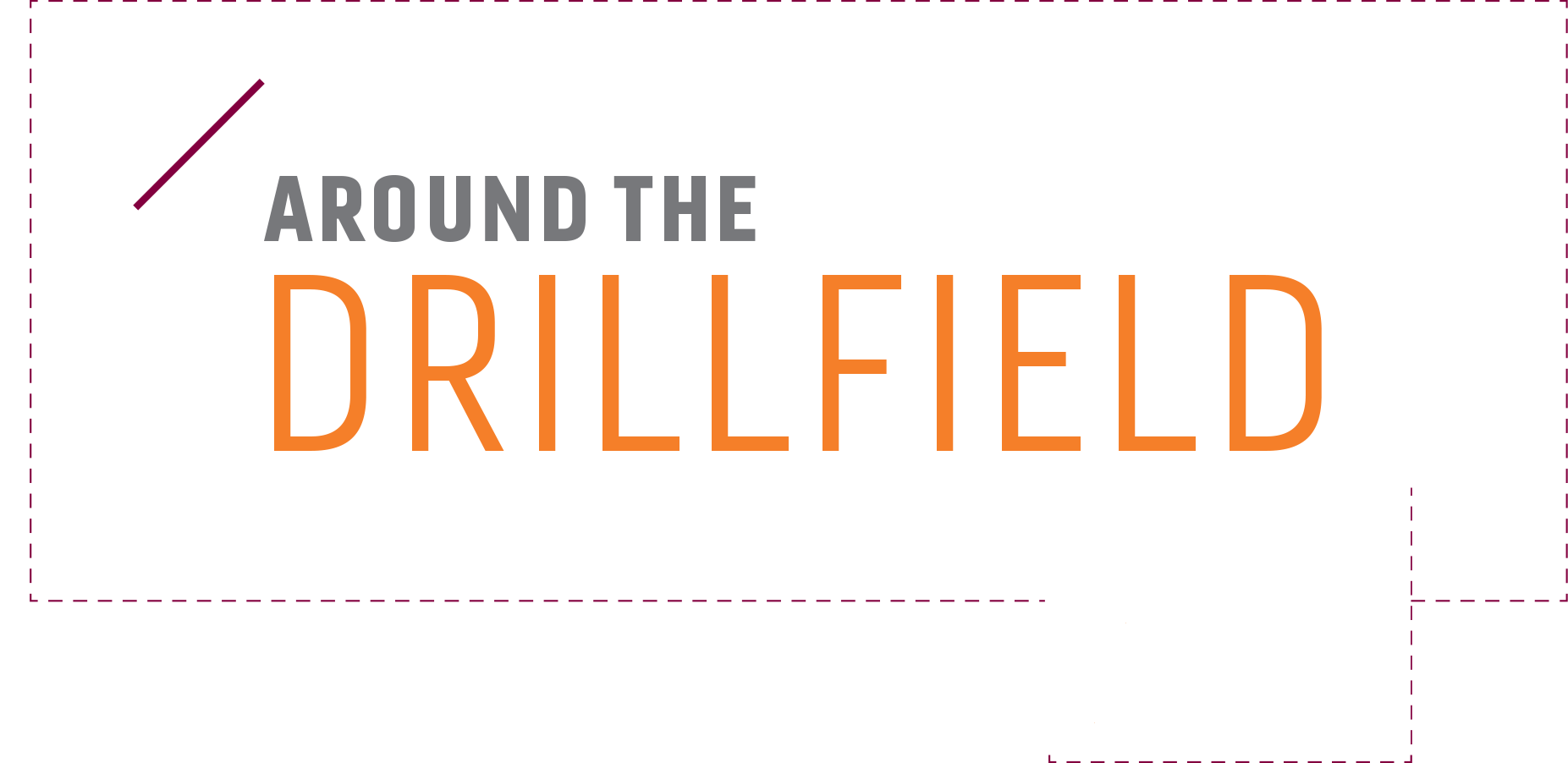 FINDING SANCTUARY
FINDING SANCTUARY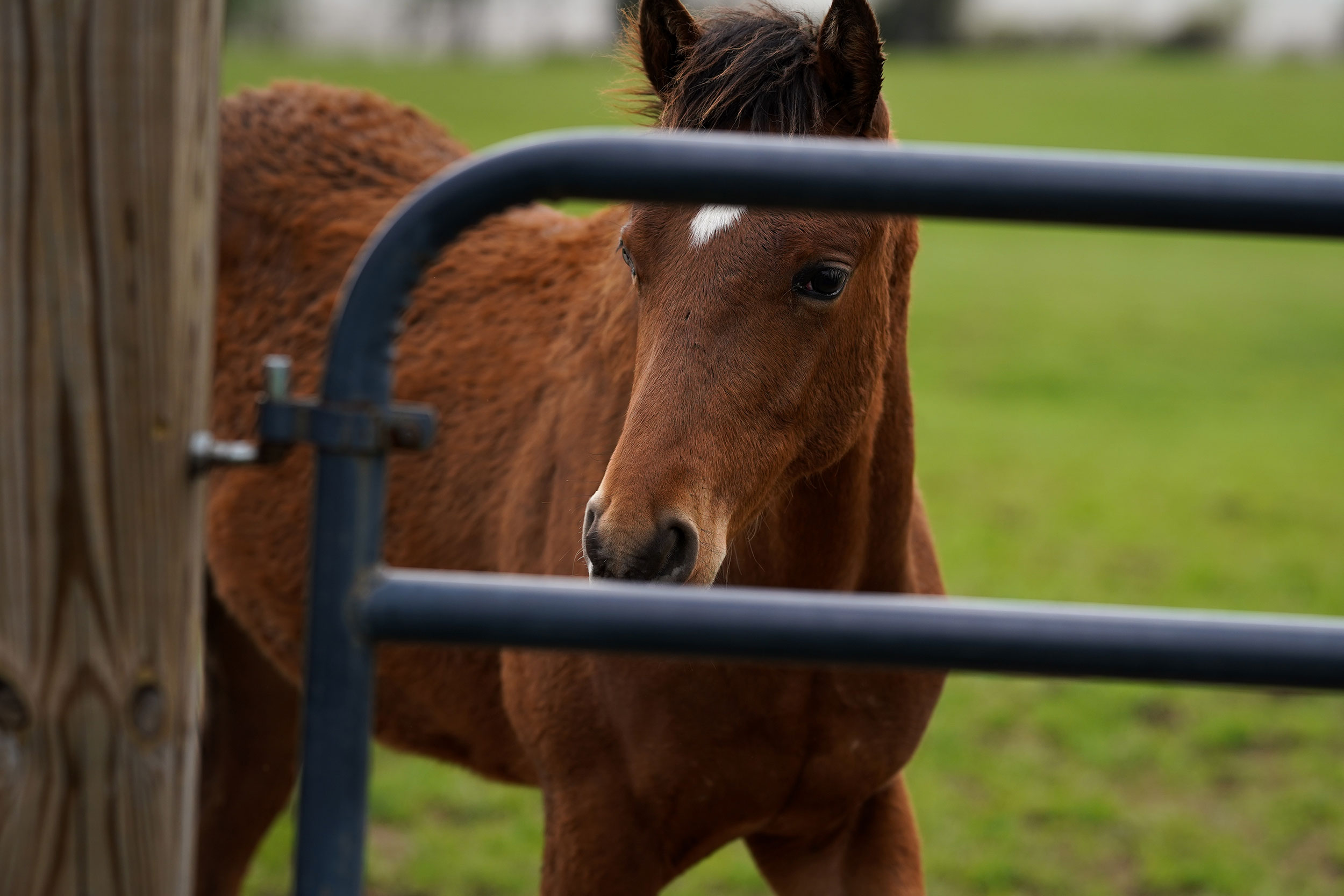 In March 2018, sheriff's deputies and animal control officials discovered 100 neglected horses barely alive in southeastern Maryland.
Corresponding media coverage caught the attention of Amiya Veatch, a member of the Advisory Council at Virginia Tech's Marion duPont Equine Medical Center (EMC) in Leesburg. A longtime rider and horse owner, Veatch responded with an immediate offer of help. When the organization handling the rescue effort eventually agreed to let her visit, Veatch's instinctively decided to bring a horse trailer along.
When Veatch returned home to Alexandria, Virginia, she was joined by a pregnant mare that she later named Mona Lisa and a young chestnut male now called Peanut.
Not knowing when Mona Lisa might give birth or how the delivery might go, Veatch enrolled her in the Foaling Out Program at EMC. Mares in the program are attended primarily by EMC's internal medicine service, but the center's theriogenology service (reproduction and breeding) and the surgery and anesthesia team assist as needed.
In the absence of a medical history, clinicians carefully checked the mare's body condition, administered the appropriate vaccines, and performed an ultrasound to evaluate fetal condition. Mona Lisa delivered a healthy foal, Picasso, about three months after arriving at EMC.
To read more, visit vetmed.vt.edu/yearling.
MEDICAL AID BRIGADE
MEDICAL AID BRIGADE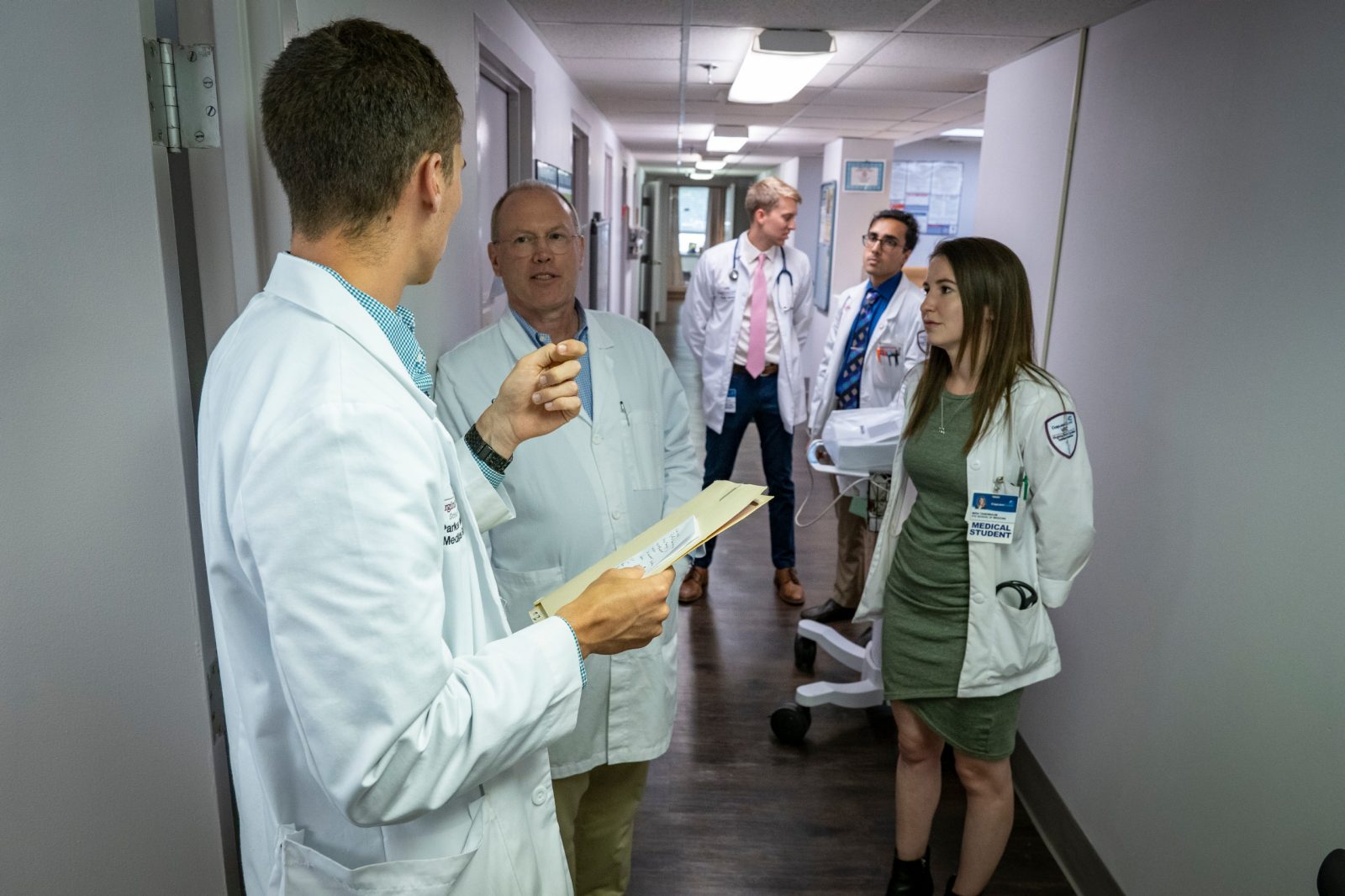 The Med Students Are In: Students at the Virginia Tech Carilion School of Medicine volunteer at the Bradley Free Clinic in Roanoke on Thursdays.
On Thursday evenings in Southwest Roanoke, a medical clinic partly staffed by Virginia Tech Carilion School of Medicine students opens its doors for patients.
It's the Bradley Free Clinic, where patients who, due to social and economic circumstances, come seeking free care for illnesses, minor injuries, and ongoing medical conditions.
"It's a wonderful chance to work with and learn from a diverse population of patients in our community," said Meyha Swaroop, a rising third-year medical student who started working at the clinic early in her first year. "I have learned so much about medical conditions as well as ways in which we, as future physicians, can help improve access to care for our own patients."
Volunteering at the clinic is one of the most popular service opportunities at the school, with available student slots filling a month in advance.
During the course of an evening, the students divide into two groups to see patients. Under the watchful eye of a physician preceptor, who is also a volunteer, first- and second-year students interview patients, discuss their symptoms, notate their history, and take their vitals. Upper-level students discuss possible diagnoses and treatments. Everything is then presented to the preceptor, who oversees each patient encounter and makes the final decision on the course of treatment.
Even though she will not be going into a primary care specialty, fourth-year student Mira Tanenbaum is a regular volunteer at the clinic. "The Free Clinic is a pretty great place where you get to really use what you're learning to make a strong impact on the community," she said. "It's a service that I find really valuable, and I want to be able to contribute wherever I end up after medical school."
E-SCOOTERS ROLL ONTO CAMPUS FOR PILOT STUDY
E-SCOOTERS ROLL ONTO CAMPUS FOR PILOT STUDY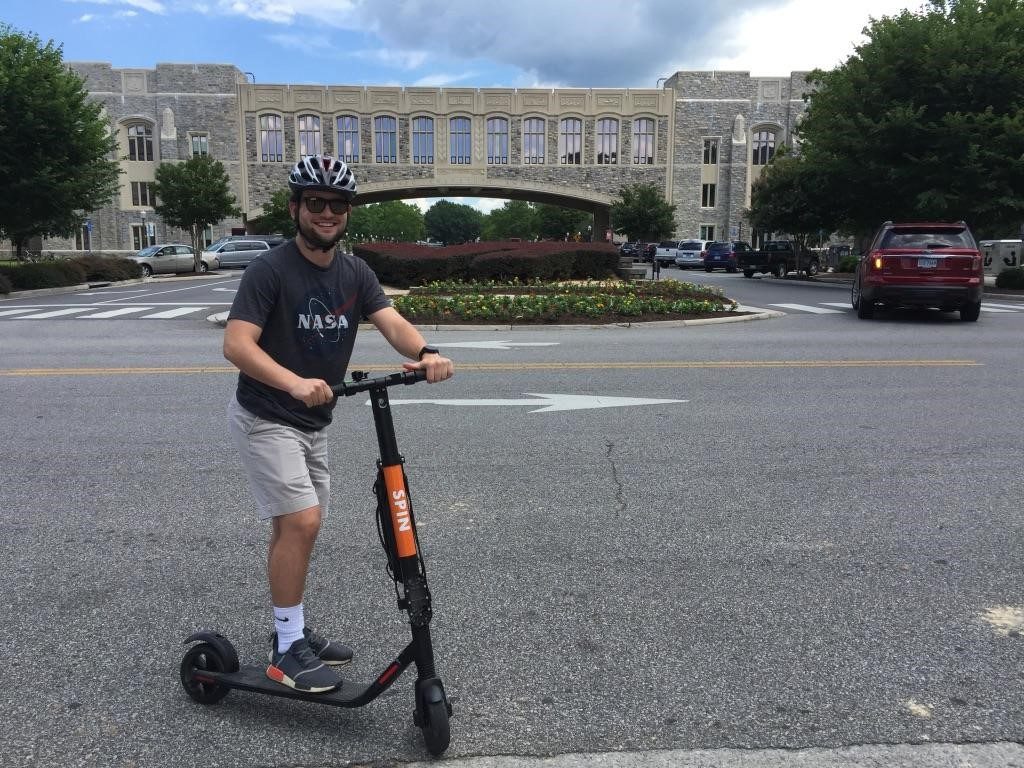 This fall, Virginia Tech students and faculty are using electric scooters (e-scooters) to cruise around campus while also contributing to research.
The Virginia Tech Transportation Institute (VTTI) is partnering with Ford-owned micromobility company Spin to conduct a naturalistic driving study of scooter riders on campus.
Currently, 300 e-scooters are available at university ride-share stations using the Spin app for check-out for short commutes across campus.
As part of the pilot research initiative, VTTI is equipping 50 of the scooters with forward-facing cameras and other research equipment, to record and analyze trends in rider behavior, interactions with other road users, and other valuable safety data. The cameras will record the area directly in front of riders. Also, with approval from the Institutional Review Board, up to 20 fixed cameras will also be placed in public places around campus to capture additional footage of scooter interactions.
The scooters will be operational for 12 months.
VIBRATION STUDY TARGETS FOOTBRIDGES
VIBRATION STUDY TARGETS FOOTBRIDGES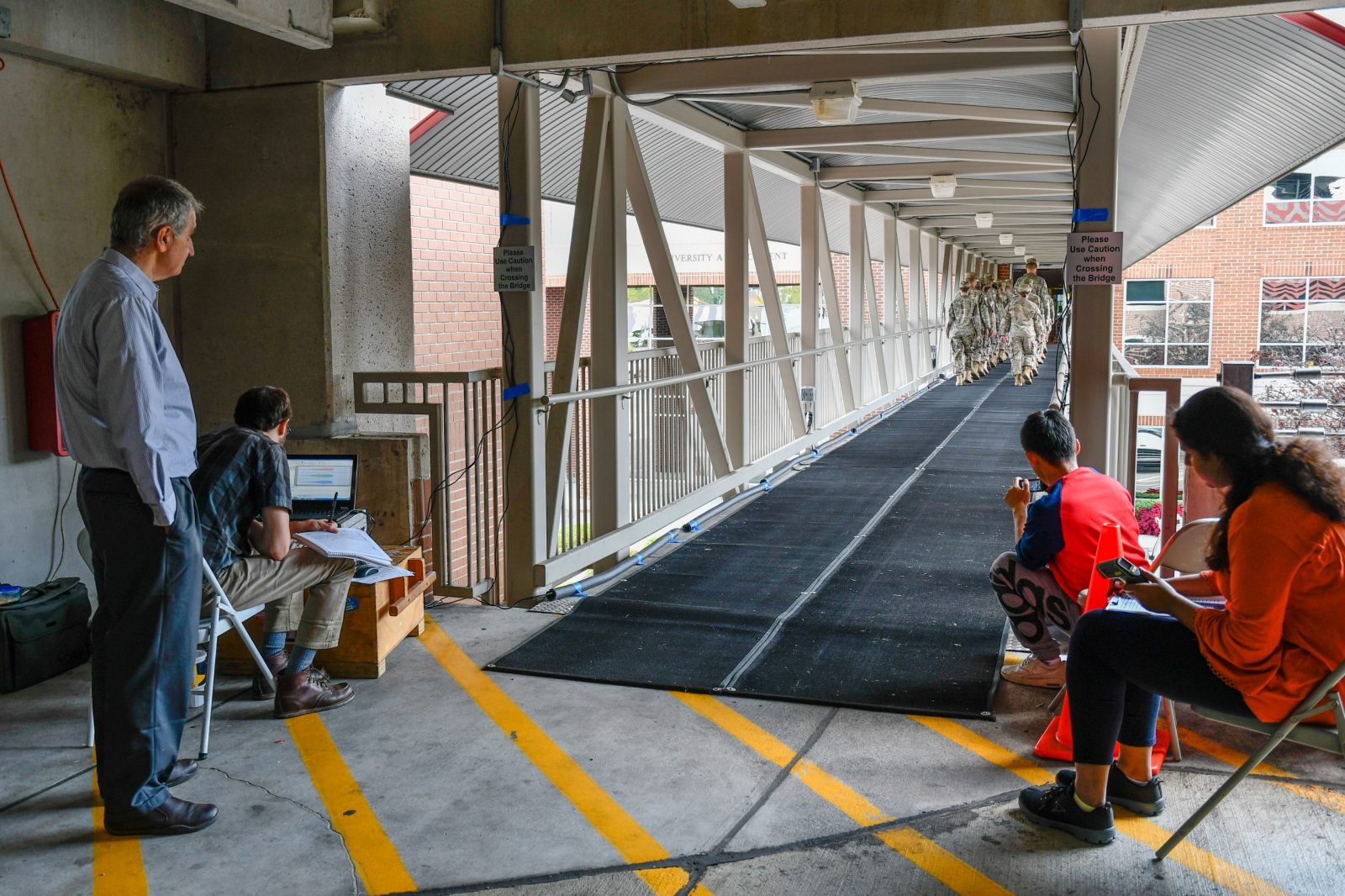 For Mehdi Setareh and his research team, the simple task of walking across a pedestrian bridge can help make future bridges safer.
Setareh, a professor in the School of Architecture + Design in Virginia Tech's College of Architecture and Urban Studies and founder/director of Virginia Tech's Vibration Testing Lab, studies vibrations caused by footsteps. Excessive vibration makes a pedestrian bridge uncomfortable for the user, and it can be expensive to fix.
To collect needed data, Setareh monitors volunteers as they walk across a pedestrian bridge. For several years, he has used the footbridge at the University Gateway Center.
Researchers realized they also needed to have groups walk in unison across the bridge, comparing the vibrations created with the more random patterns of people walking normally. So, Setareh turned to the Virginia Tech Corps of Cadets.
Thirty cadets along with the Highty-Tighties, the corps' regimental band, made 72 passes across the footbridge this fall.
Setareh's research team used a series of vibration sensors mounted at the center of the bridge to map the cadets' actions.
HOKIES DESIGN SPACE HELMETS
HOKIES DESIGN SPACE HELMETS
Out Of This World: Members of the HokieNauts visited NASA's Johnson Space Center to present their ideas for new digital helmets to help astronauts communicate in space. The students are (from left to right) Samat Imamov, Emily Harris, David Haas, Vina Shen, and Jimmy Singer. (Not pictured: Adam Caporuscio, Brady Blauvelt, Adi Sircar, and Lei Zhang.)
Communication is not always easy on Earth, much less in outer space. A group of students—dubbed the HokieNauts—hopes to change that.
These Hokies, spanning a variety of majors, were among the 12 finalists in a national NASA-sponsored competition to design informational digital displays to fit inside an astronaut's helmet. The design challenge—NASA Spacesuit User Interface Technologies for Students—calls on student teams to create an information system using Microsoft HoloLens, a software that gives astronauts instructions both audibly and visually. It uses a virtual reality headset and a transparent lens for an augmented reality look, which enhances real-world objects.
Currently, all communication with an astronaut during a spacewalk is done by voice with a crew member, according to NASA. But voice commands are not always effective. NASA wants to create helmet-based visual displays for better communication.
This is the second year of the challenge.
Samat Imamov, who developed the interface for the project, said he joined the group for the opportunity to work with NASA. "It's a good resume builder," said Imamov, a fifth-year senior who is majoring in computer science and minoring in music technology. "I had never done anything like this. I had to learn everything from scratch."
The HokieNauts aren't taking any time off soon. The team plans to participate in the 2019-20 NASA SUITS competition, and they are looking for more students to join the group.
FAMILY VISITS CAMPUS HOME DEDICATED TO ONCE-ENSLAVED RELATIVES
FAMILY VISITS CAMPUS HOME DEDICATED TO ONCE-ENSLAVED RELATIVES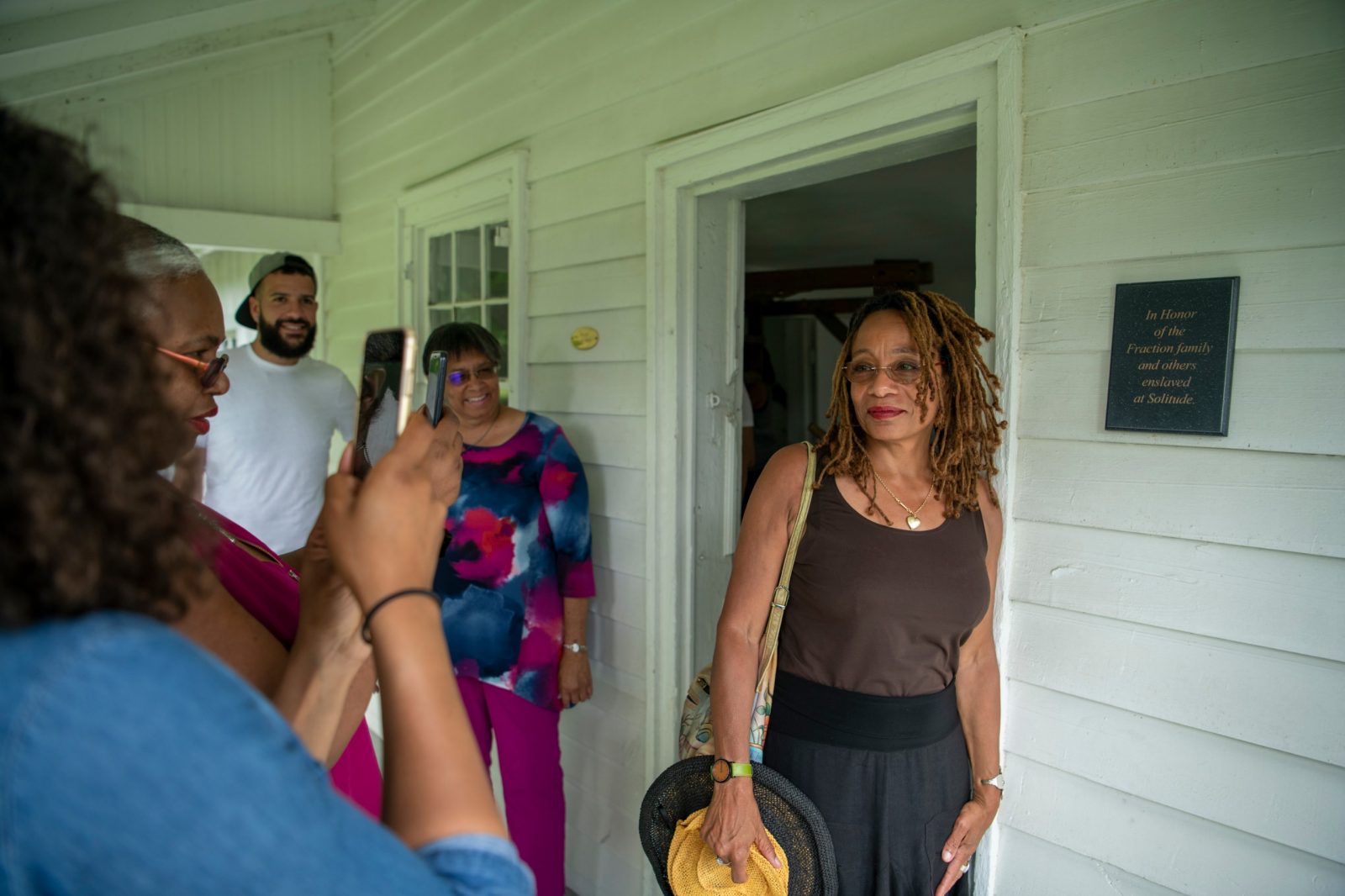 Family Ties: Valarie Johnson McCullar, a Fraction descendant, stands outside the Fraction Family House at Solitude.
In June, Valarie Johnson McCullar was one of a handful of descendants to visit, for the first time, the land and structures her family, the Fractions, helped cultivate on Virginia Tech's campus while enslaved there in the 19th century. The family members toured the Solitude plantation house, which is beside the Duck Pond, and saw the restored nearby outbuilding that was recently set aside to honor the enslaved families who once lived there and in similar dwellings on the plantation.
"It's all cleaned up now, but there were probably 20 or 30 people functioning in there at a minimum, laying end to end to end," said McCullar, imagining the harsh conditions of the time. "So, it's heartbreaking; but on the other hand, I'm here, so we survived."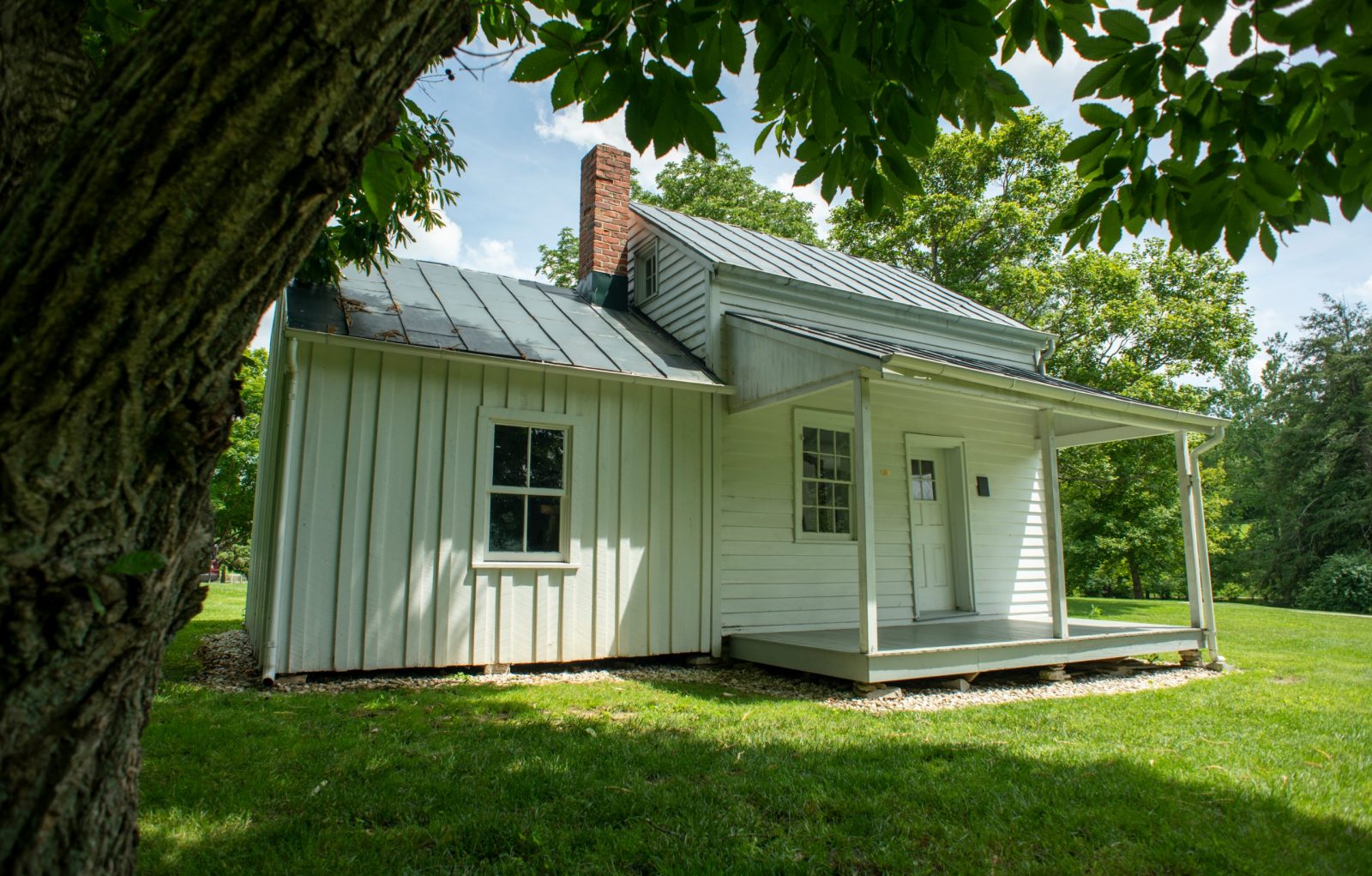 Virginia Tech's Board of Visitors named the three-room building the Fraction Family House at Solitude, to acknowledge the Fraction family's contributions to Virginia Tech.
In April, Virginia Tech's Board of Visitors memorialized the tiny three-room building with a unanimous motion to name it the Fraction Family House at Solitude. The approved resolution was "in acknowledgement of the contributions of the Fraction Family in the creation and emergence of Virginia Tech as a major land-grant university, and in accordance with the university's efforts to transform an historic location into a site for the interpretation of the African American experience on campus and the region."
Historical records indicate that the McNorton, Saunders, and Fraction families all resided on the site at some point, with the Fractions being the most numerous. The house is meant to acknowledge all three of the families.
INNOVATION CAMPUS LANDS PRIME LOCATION
INNOVATION CAMPUS LANDS PRIME LOCATION
Virginia Tech's new Innovation Campus has a home.
The university will partner with Lionstone Investments to build its Innovation Campus in Alexandria as part of a new mixed-use development in National Landing, just steps away from the future Potomac Yard Metrorail Station. The 1 million-square-foot graduate campus will be part of a 65-acre mixed-use district planned and developed by Lionstone and real estate investment trust JBG SMITH.
The campus's strategic location, on 15 acres just south of the Four Mile Run stream that separates Alexandria and Arlington, positions Virginia Tech and its future partners near the nation's capital, diverse industries, and leading tech companies, including Amazon and its HQ2 project.
The campus will include academic classrooms, incubator space for new startups and research and development, offices for industry collaboration, and convening space for alumni events. The development plans call for public open space and ground-floor retail, knitting the campus into the fabric of Alexandria.
The first class of Innovation Campus master's degree students will enroll in the fall of 2020 in existing space adjacent to the site of the future academic buildings.
In June, Virginia Tech's Board of Visitors approved the campus's first new degree, a master's of engineering degree in computer science.
For more, visit vt.edu/innovationcampus.
VIRGINIA TECH RESEARCHER DISCOVERS LYME ARTHRITIS COMPONENT THAT COULD OPEN DOORS TO TREATMENT
VIRGINIA TECH RESEARCHER DISCOVERS LYME ARTHRITIS COMPONENT THAT COULD OPEN DOORS TO TREATMENT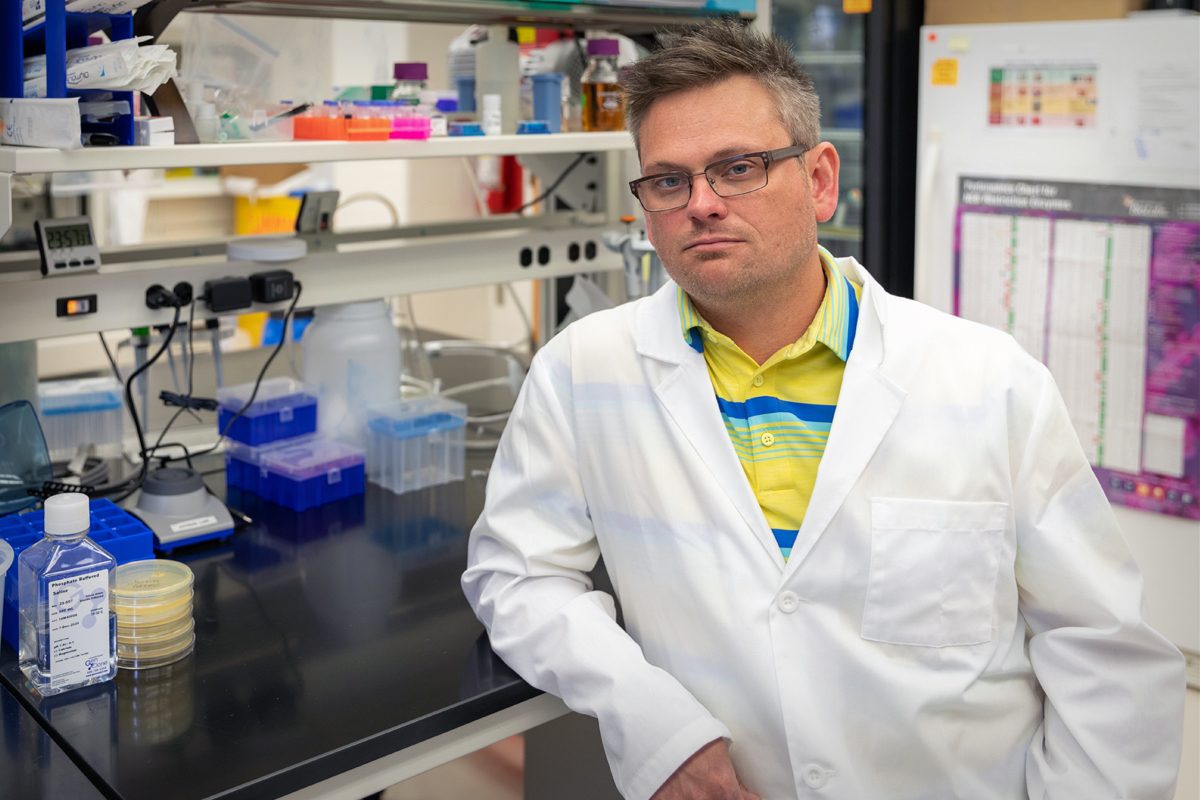 Brandon Jutras
Virginia Tech biochemist Brandon Jutras has discovered the cellular component that contributes to Lyme arthritis, a debilitating and extremely painful condition that is the most common late-stage symptom of Lyme disease.
Jutras found that as the Lyme-causing bacteria Borrelia burgdorferi multiplies, it sheds a cellular component called peptidoglycan that elicits a unique inflammatory response in the body.
"This discovery will help researchers improve diagnostic tests and may lead to new treatment options for patients suffering with Lyme arthritis," said Jutras, the lead author on the study. "This is an important finding, and we think that it has major implications for many manifestations of Lyme disease, not just Lyme arthritis."
Jutras—an assistant professor of biochemistry in the College of Agriculture and Life Sciences and an affiliated faculty member of the Fralin Life Sciences Institute—and his collaborators recently published their findings in the Proceedings of the National Academy of Sciences.
This research may provide a new way to diagnose Lyme disease and Lyme arthritis for patients with vague symptoms based on the presence of peptidoglycan in synovial fluid.
SHUSHOK NAMED INTERIM VICE PRESIDENT FOR STUDENT AFFAIRS
SHUSHOK NAMED INTERIM VICE PRESIDENT FOR STUDENT AFFAIRS
Frank Shushok, senior associate vice president for student affairs at Virginia Tech, will serve as the university's interim vice president for student affairs when Patty Perillo departs for a position at the University of Maryland.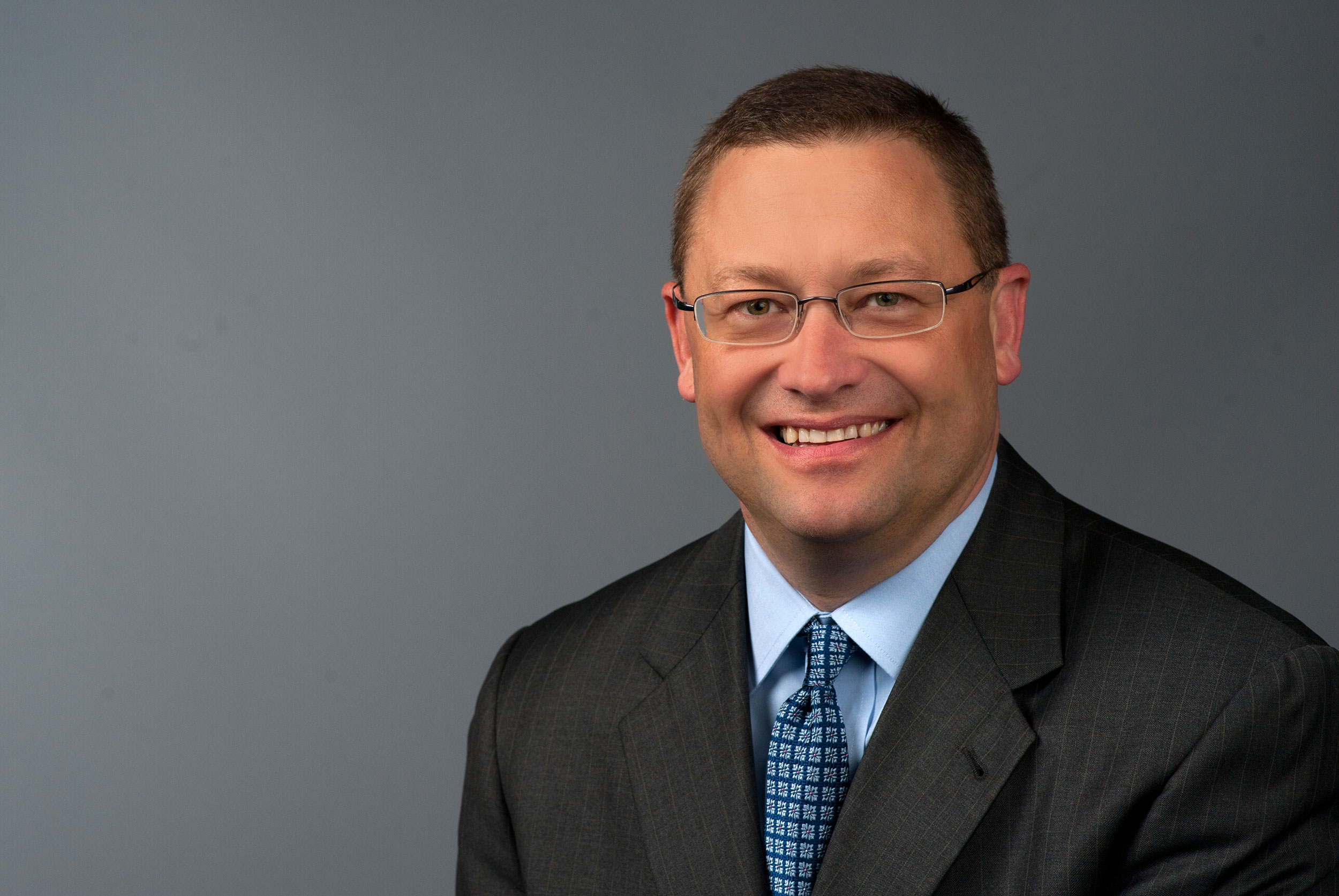 Frank Shushok
Shushok will work closely with Perillo to ensure a smooth transition in leadership before her departure at the end of the year. Virginia Tech Executive Vice President and Provost Cyril Clarke will announce a national search later this fall.
A member of the Virginia Tech community since 2009, Shushok oversees several key student support areas in Student Affairs, including the Cranwell International Center, Dean of Students Office, Dining Services, Fraternity and Sorority Life, Housing and Residence Life, Learning Partnerships, and Student Conduct. He also is an associate professor in the higher education graduate program in the College of Liberal Arts and Human Sciences.
"For the past 10 years at Virginia Tech and throughout his career in higher education, Frank has been a respected student advocate who has demonstrated a commitment to student learning and success and a deep understanding of the student experience," said President Tim Sands. "I am grateful he will transition into this important interim leadership role as we continue to advance in our service to our students and their families."
From 2013 to 2018, Shushok was the executive editor of About Campus, a national magazine that promotes strengthening the student learning experience in higher education. He received his bachelor's degree from Baylor University. He earned his master's degree from The Ohio State University and Ph.D. from the University of Maryland, both land-grant institutions.
"Virginia Tech and its land-grant mission is deeply compelling for me. Our students are driven by a sense of purpose, and equipped with an intellectual acumen, that I find both humbling and inspiring," said Shushok. "I'm honored to serve in this interim capacity, especially at such an exciting time in the life of this great institution. I look forward to serving Virginia Tech to support our students and plan for the best organization to meet the future needs of our student community."
DONATIONS TO VIRGINIA TECH REACH A NEW HIGH
DONATIONS TO VIRGINIA TECH REACH A NEW HIGH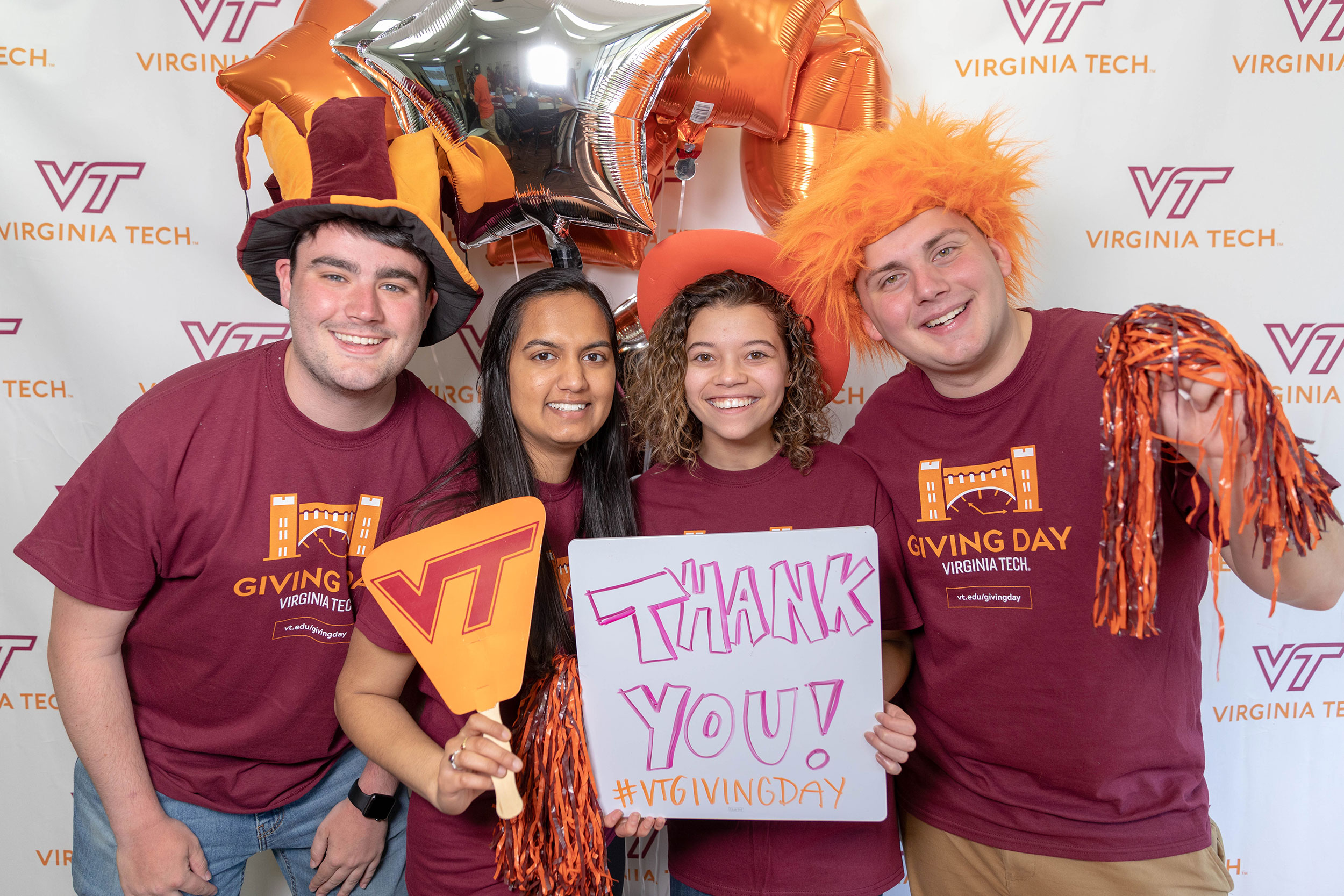 Tens of thousands of donors stepped forward to support programs across Virginia Tech in a year of unprecedented generosity.
The university received a record $181.9 million in new gifts and commitments during the 2018-19 fiscal year, up 18 percent from the previous year's total and the third straight year in which donations topped $150 million.
A total of 36,286 individuals, corporations, and foundations gave to Virginia Tech during the fiscal year that ended June 30.
The largest gift in Virginia Tech's history—$50 million from the Horace G. Fralin Charitable Trust and Heywood and Cynthia Fralin for the renamed Fralin Biomedical Research Institute at VTC—helped drive the record total. Other multi-million-dollar gifts included $2 million split between the Pamplin College of Business and Virginia Tech Athletics by the Merryman family and $3 million from Boeing in support of the Calhoun Honors Discovery Program.
The university had a strong showing from Hokie alumni. The number of alumni who made gifts rose to 22,845, up 5 percent from the previous fiscal year. The university's alumni giving participation rate was 13 percent.
WILDLIFE CONSERVATION STUDENTS TAKE ON REAL-WORLD PROJECTS IN CAPSTONE COURSE
WILDLIFE CONSERVATION STUDENTS TAKE ON REAL-WORLD PROJECTS IN CAPSTONE COURSE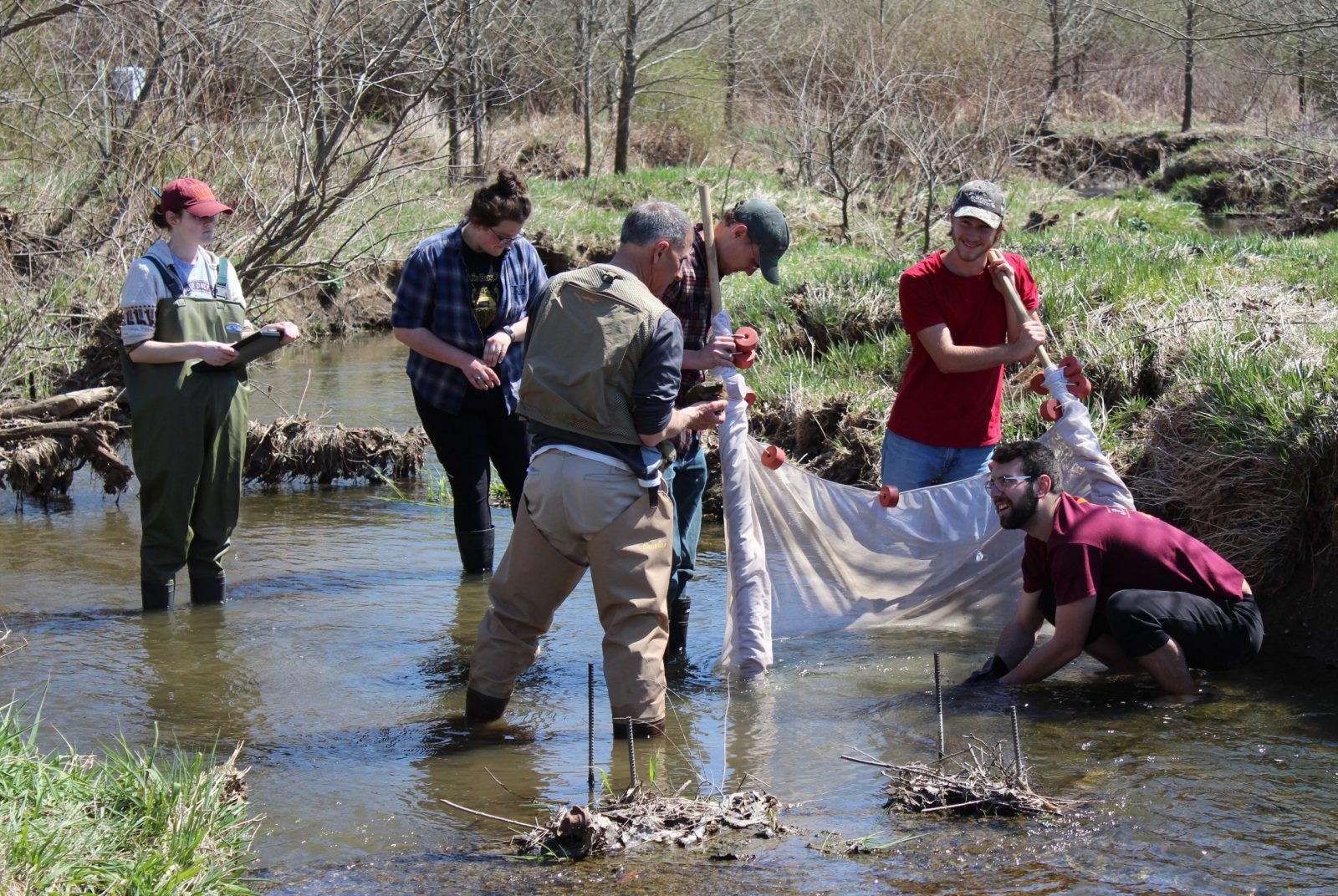 In The Wild: Students majoring in wildlife conservation surveyed invertebrates as indicators of stream quality in Stroubles Creek.
At the top of Buffalo Mountain outside Floyd, Virginia, a team of Virginia Tech wildlife conservation students uses drones to map and monitor erosion impacts on the habitat of a rare insect.
In Buchanan County, another team works with the Virginia Department of Game and Inland Fisheries to monitor and study GPS data for the state's wild elk population.
Just west of the Virginia Tech campus, a third team surveys invertebrates to make determinations about the ecological health of Stroubles Creek.
These are examples of the work students do for their capstone class, a conservation biology course in the Department of Fish and Wildlife Conservation that asks seniors to synthesize what they've learned during their college careers and apply that learning to real-time field projects.
The project-oriented focus is the brainchild of Sarah Karpanty, professor of wildlife conservation in the College of Natural Resources and Environment, who took over the course in 2014.
Senior Erin Saylor, whose team researched elk habitat availability, said that the capstone experience echoes the careers wildlife conservationists will pursue. "What I appreciate about the capstone class is how it mimics a work setting, where you have projects thrown at you. You're given resources and a task to take on, but you have to figure it out for yourself."
Newsreel
Virginia Tech videographers have been hard at work capturing the university's news and events. Watch these videos and many others at video.vt.edu.
VIRGINIA TECH ALUMNI ORGANIZE SCHOOL SUPPLY DONATIONS
VIRGINIA TECH ALUMNI ORGANIZE SCHOOL SUPPLY DONATIONS
Three Virginia Tech alumni, Kevin Stephenson '18, Danielle Jeffers '19, and Corey Hackett-Greene '17, got together to give back to their communities in the way of school supplies and teacher appreciation gifts. The "In My Bag" Tour traveled to Danville, Virginia, and Philadelphia, Pennsylvania.
DATA ART ON DISPLAY AT MOSS ARTS CENTER
DATA ART ON DISPLAY AT MOSS ARTS CENTER
Daniel Canogar, an artist from Madrid, has created a site-specific sequence of dynamic, data-fed sculptural forms now on display at the Moss Arts Center. The exhibition, "Surge," responds in real time to incoming data, everything from internet traffic at Virginia Tech to regional wind speeds.
EMERGENCY RELIEF SHELTERS FOR DOGS
EMERGENCY RELIEF SHELTERS FOR DOGS
Virginia Tech veterinarians, veterinary technicians, and veterinary students worked together to build 100 emergency dog shelters for dogs enduring crisis living conditions in rural areas.
A VIRTUAL LOOK AT SLEEP PARALYSIS
A VIRTUAL LOOK AT SLEEP PARALYSIS
Virginia Tech student Tariq Harrison vividly recalls the day he woke up unable to move. He had sleep paralysis. The experience inspired the creative technologies major to help others understand the condition through virtual reality using University Libraries' Virtual Environments Studio.