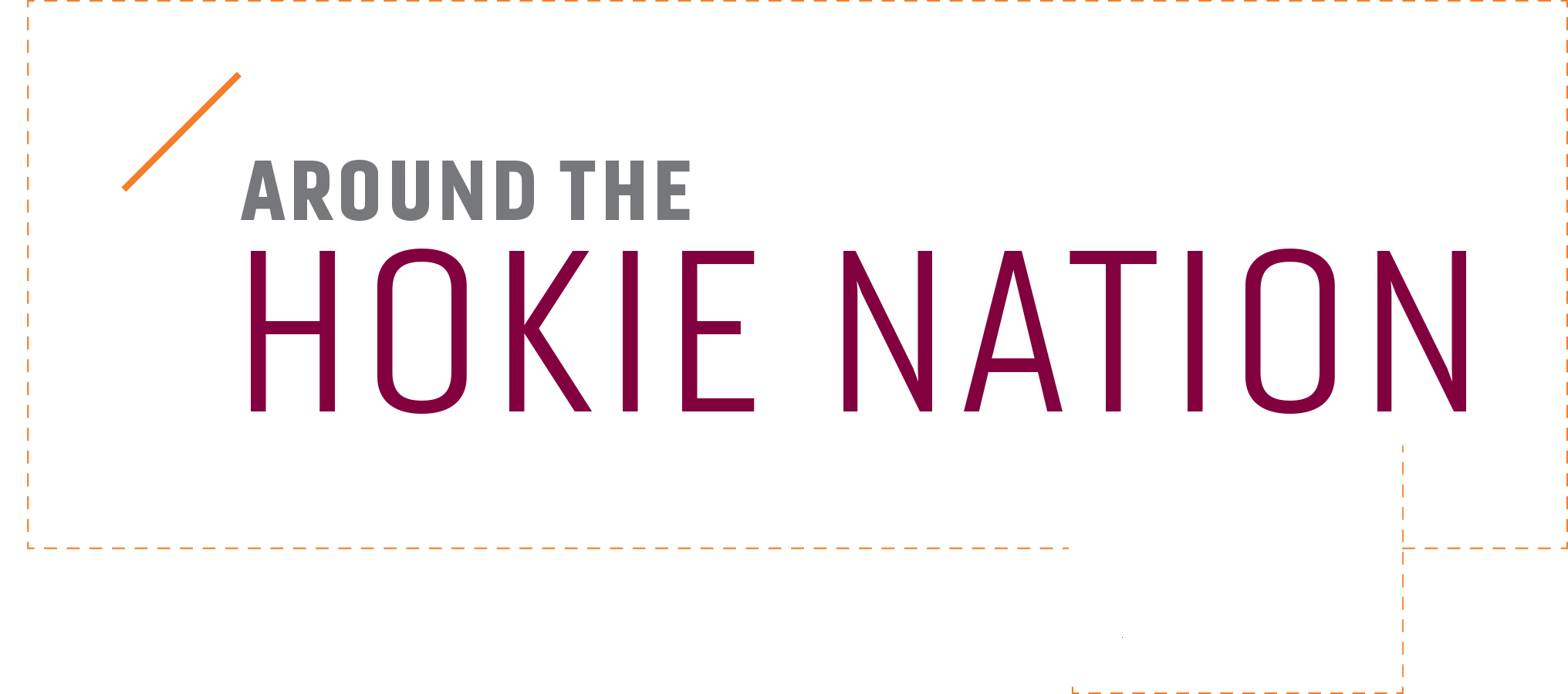 CRUISING THE RHINE WITH HOKIES
by Jesse Tuel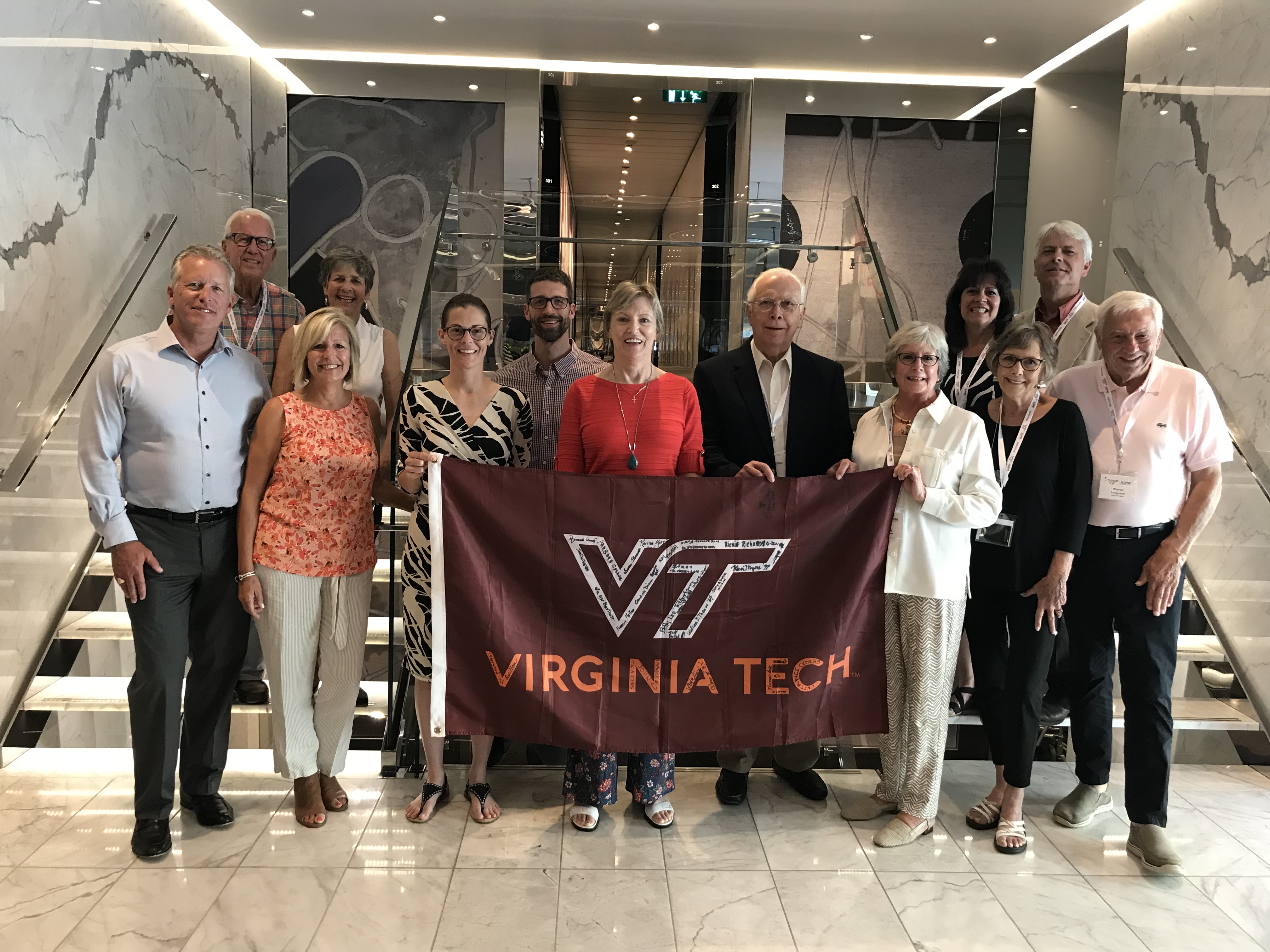 TRAVELING HOKIES
"I am the End of every Beginning and the Beginning of every Seashore."
That's the first of several lines in a riddle that Scott Young '88 gave his wife, Marjorie. He told her they were taking a vacation, but he wouldn't say where.
Give up?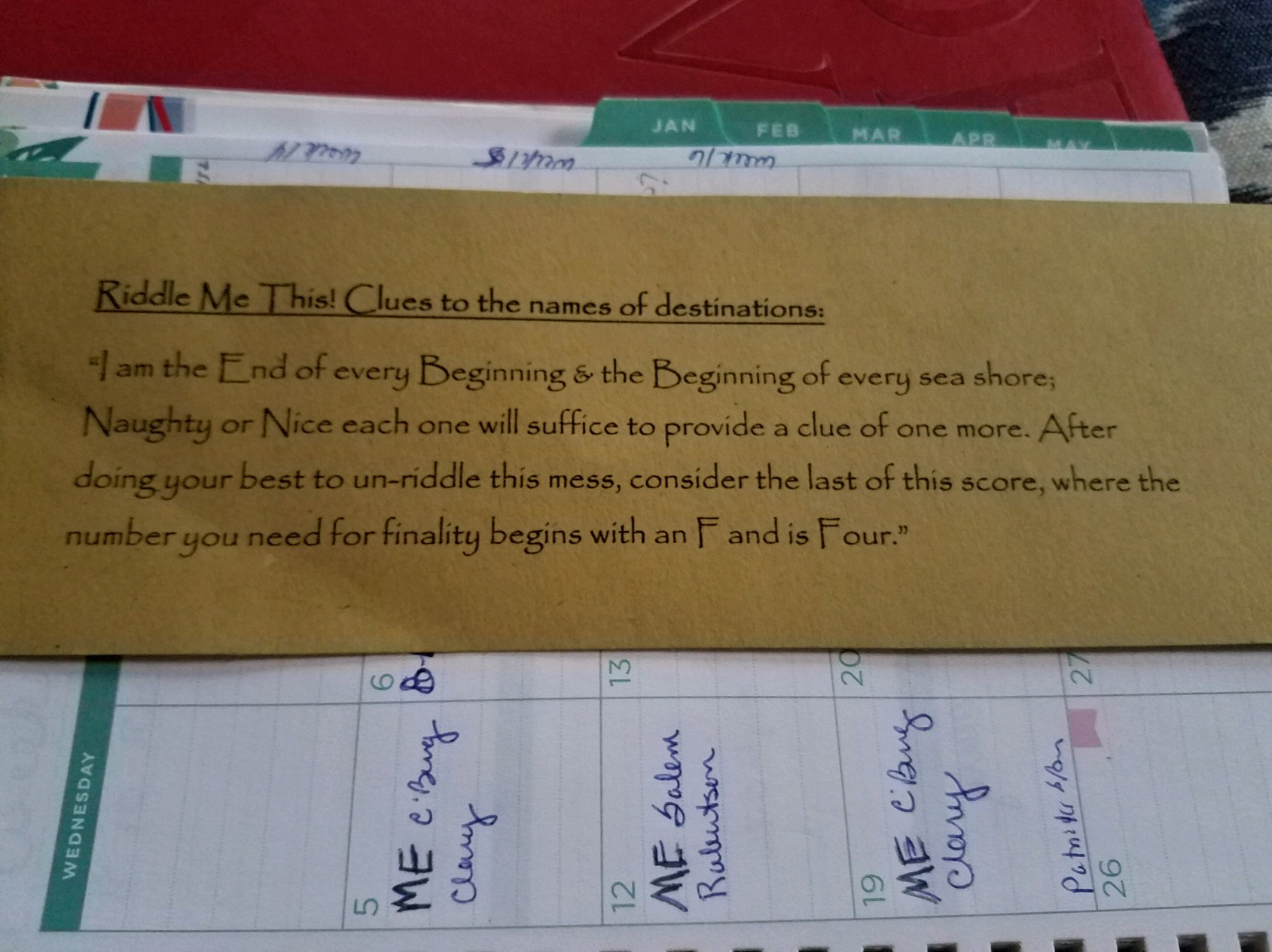 Scott Young '88 gave his wife this riddle to figure out their cruise destination
You see, the end of "beginning" is the letter "g" and the beginning of "seashore" is an "s," and both letters were clues to destinations. In July, the Youngs joined about a dozen Hokies on an Alumni Association travel tour cruising down the Rhine River, beginning in Amsterdam, making multiple stops in Germany and then France, and ending in Switzerland.
On the cruise, Gary Armstrong '82 was quick to respond when asked for a singular memory from his undergraduate days at Virginia Tech: "Unlimited food and drink in the dining hall." Fitting that he should say that in the dining room of the Scenic Opal cruise ship, where it's always time to eat on board, and the experience was delicious.
Armstrong, who was traveling with his wife, Sherrie, was also delighted when he spotted a familiar name on the trip's roster of alumni: Byron Yost '61. In 1985, Armstrong became a credit analyst at Dominion Bank in Roanoke, where he learned how to underwrite community business loans under the leadership of Yost, who headed the department. "I was really excited, because I hadn't seen Byron in 27 or 28 years," Armstrong said. Yost was a "gentleman banker and a mentor," said Armstrong, who now consults for banks. "Everybody loved Byron. He took an interest in us."
Yost and his wife, Nancy, traveled to Europe with Warren Ferguson '61 and Gail Browning. Yost and Ferguson, who both transferred to Virginia Tech after two years at Bridgewater College and Ferrum College, respectively, commuted to campus from Salem each day. "We'd hang around the student center, waiting for our rides home," Ferguson said.
Ferguson, a retired insurance adjustor who's gone on seven or eight Virginia Tech alumni tours, appreciated the chance to see multiple countries on a single trip—all from a cruise ship, where there's no need to move suitcases from hotel to hotel, and where an all-inclusive journey means travelers know the exact cost up front.
And the camaraderie among new Hokie friends was the icing on the cake. If your trip happened to be just days before the 50th anniversary of the Apollo 11 moon landing, you would have been be happy to find yourself within earshot of Bill Piland '62, traveling with his wife, Ann. Piland took a civilian assignment with NASA as an aerospace engineer in 1962 and worked there for 39 years alongside a good number of other Hokies.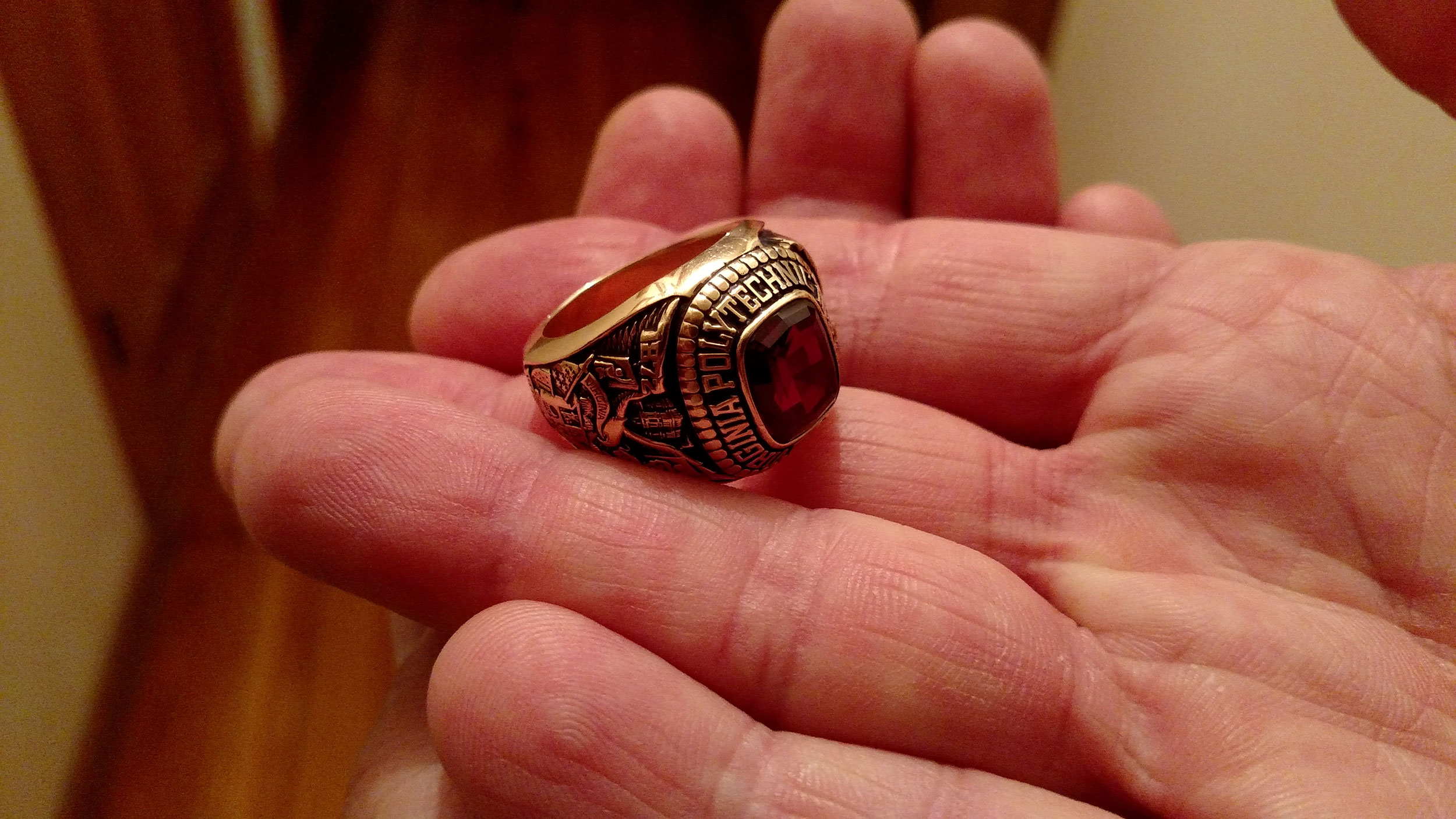 Scott Young's class ring
Young, who put on his class ring for the trip and then needed "soapy water and some creative twisting" to remove it once he reached home, summed up the cruise with one word: relationships. Unlike a class ring, those strengthened bonds—with local tour guides, cruise ship staff, fellow Hokies, and his wife—won't come off.
Inside the Cologne Cathedral in Germany
Travel with Hokies
Make a memorable trip better: travel with fellow Hokies.
The Virginia Tech Alumni Association offers travel opportunities for alumni and friends. Each year, the association selects more than 20 tours. These are the upcoming tours in 2020.
Feb. 21-March 3
Egyptian Wonder
Feb. 18-March 1
New Zealand and the Circumnavigation of the South Island
March 2-13
Tanzania: During the Great Migration
April 14-22
Windmills, Tulips, and Belgian Delights
April 22-28
California Rail Discovery
May 6-18
Insider's Japan
June 11-19
National Parks and Lodges of the Old West
June 28-July 6
Circumnavigation of Iceland: Land of Fire and Ice
July 12-22
Gaelic Inspiration
July 21-31
42nd Passion Play Oberammergau
Aug. 16-24
Great Pacific Northwest
Sept. 13-24
Sicily in Depth