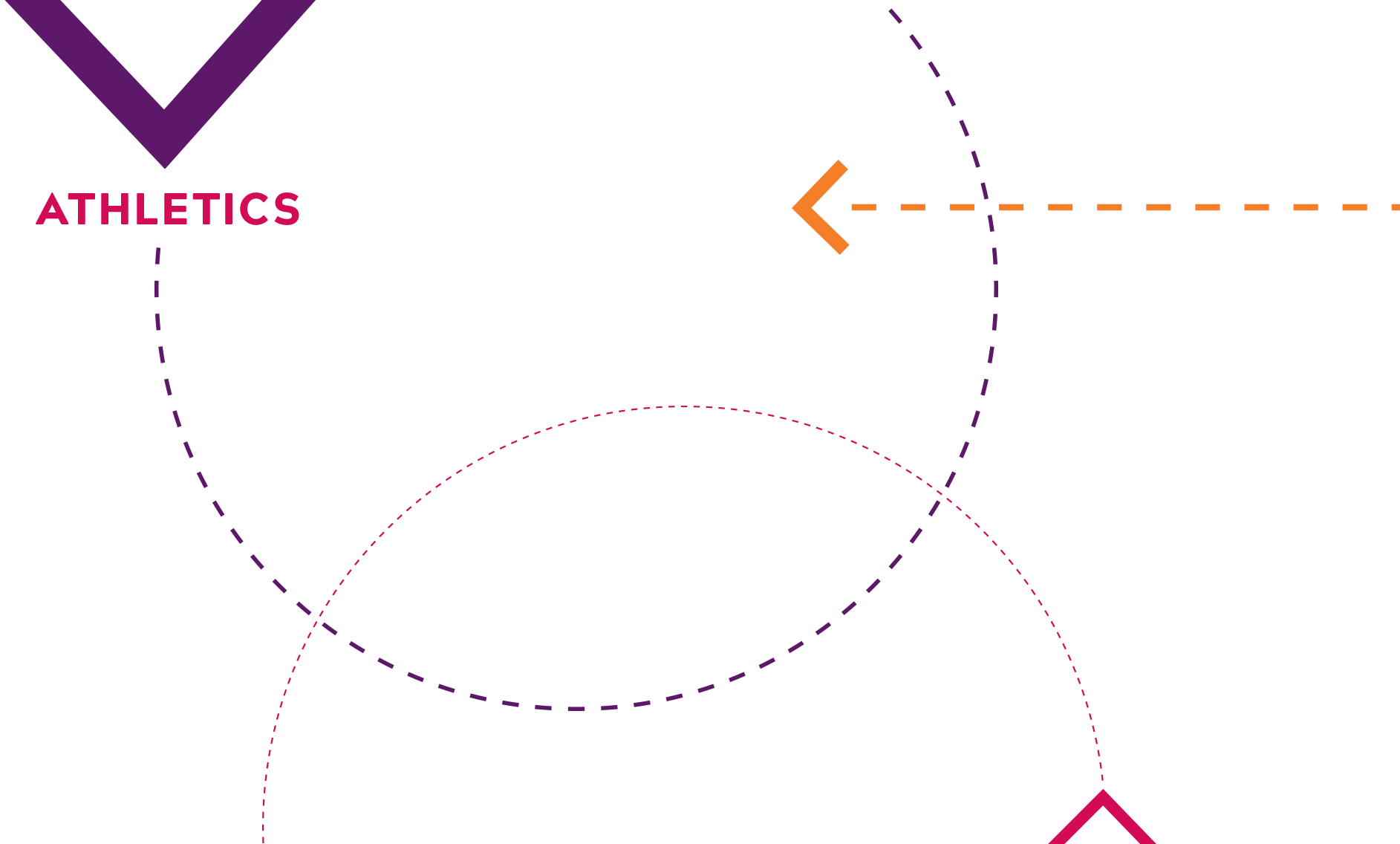 FIELD STUDIES
Hokies live for game day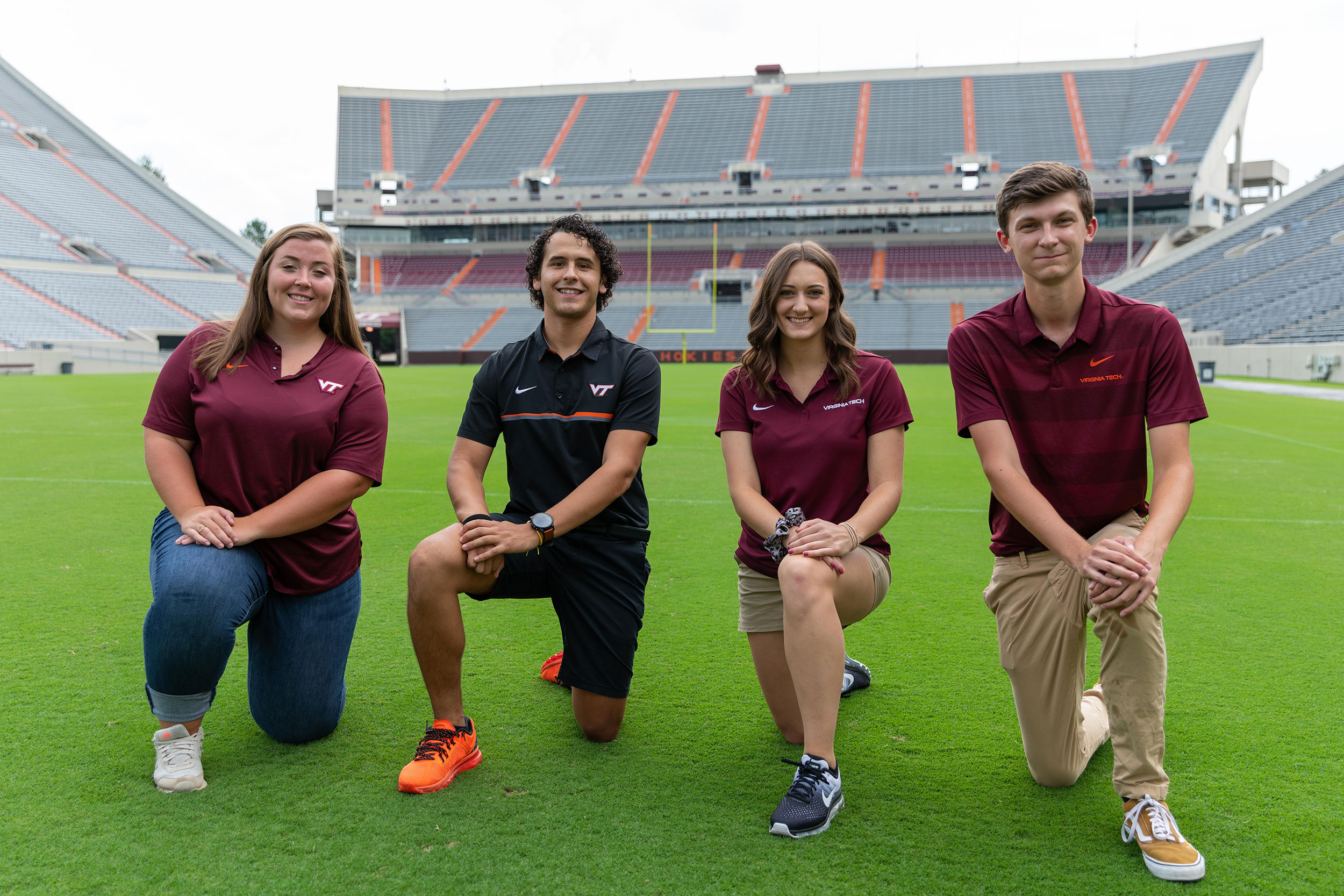 Students on the sidelines (left to right): Gracie Smith, Miguel Pacheco, Mary Catherine Pennino, David Kelsey.
Whether it's football in Lane Stadium, basketball in Cassell Coliseum, baseball at English Field, or any of Virginia Tech's 22 intercollegiate teams, fans love to cheer on the athletes in maroon and orange.
And, while thousands of students attend Virginia Tech athletic events every season, behind the scenes, a select few also are hard at work on game day. They support Virginia Tech Athletics and HokieVision as photographers, ticket sellers, and marketing interns, and assist the sports medicine and strategic communications staffs.
On the sidelines, in the locker rooms, and on the fields and courts, these students develop valuable professional skills and gain the exposure and experience that will help propel their future careers.
Gracie Smith, a senior studying public relations, has been a Virginia Tech Athletics photographer since 2016. She has worked with various sports teams, including football, basketball, and wrestling.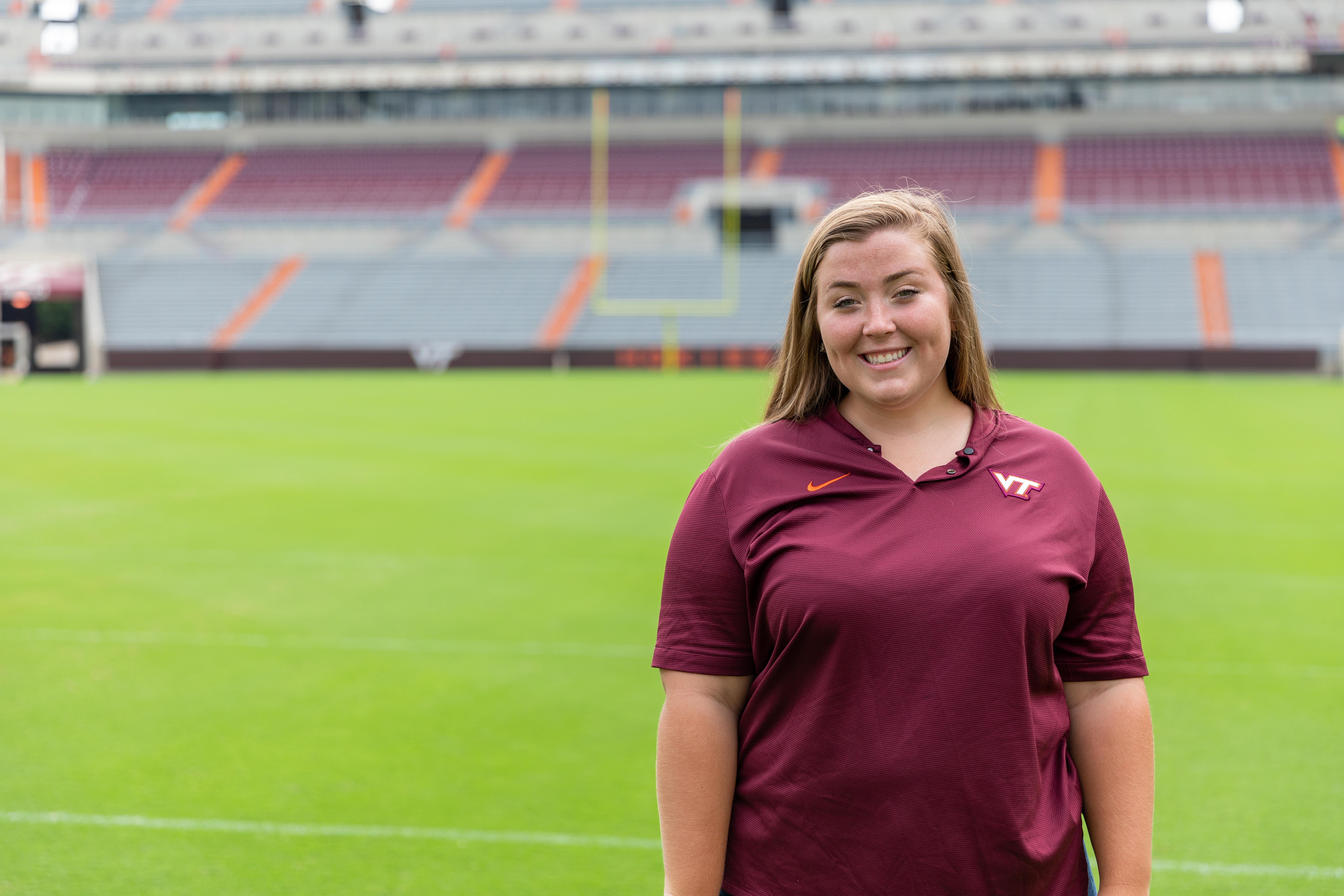 Gracie Smith
"This is my dream job, and if I could do this for a professional sports team, I would," said Smith, who interned with ESPN Radio in Richmond over the summer. "Even if I don't do photography in the end, what I'm doing right now is giving me experience in other aspects of the media."
On a typical game day, Smith arrives at the event location up to five hours before game time to plan with coworkers. She also captures images of pregame festivities, such as the Hokie Walk down Beamer Way, and forwards early photos to social media personnel. She covers warmups, works with colleagues to record game action from start to finish and attends the two-hour post-game conference.
David Kelsey, a senior studying multimedia journalism with a sports media and analytics concentration, shoots videos and photos for HokieVision.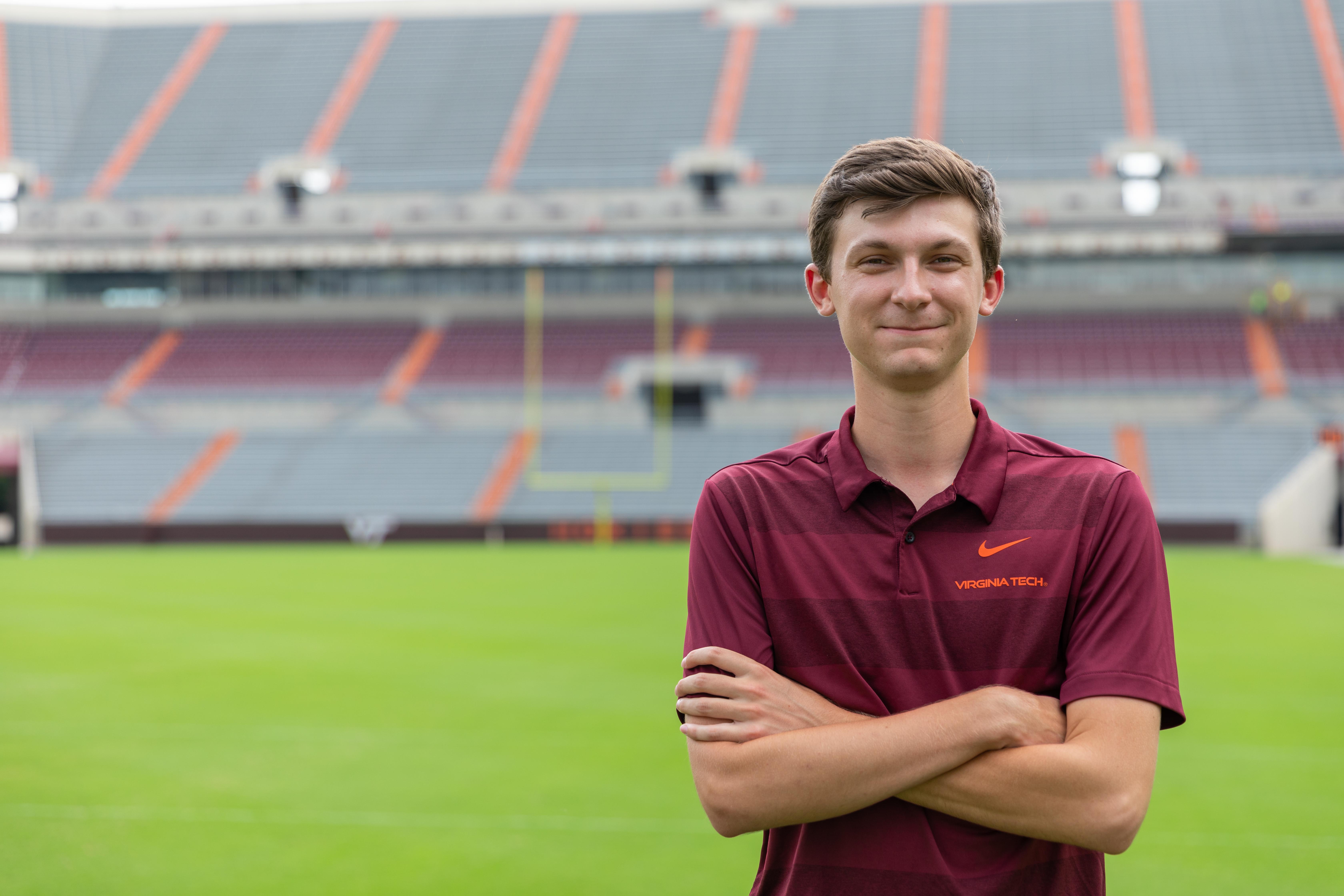 David Kelsey
"Working for Virginia Tech Athletics has taught me more than I could have ever imagined," said Kelsey. "HokieVision has given me the confidence in myself to go into the sports media field and know that I can succeed in my career on day one."
On a typical football game day, Kelsey arrives at the office three hours before kickoff, where he prepares for his assigned event, which may involve manning a camera or working the video board controls during the game. Later, Kelsey will work the post-game press conferences or post highlights and news to the athletics website.
Kelsey hopes to work for a professional sports team. During the summer, he served as a videographer and editor for the Chicago Red Stars, a women's professional soccer team.
Mary Catherine Pennino, a senior studying marketing management, has been a marketing intern for Virginia Tech Athletics since 2018. Pennino works primarily with softball, women's basketball, Football Fan Day, and Maroon and Orange Memories, which is a fan experience program.
Mary Catherine Pennino
"In this job, they really expect you to take charge, create ideas, and take the position seriously," said Pennino. "When I am looking for a full-time job, hopefully in athletics, I can say I've done this. I wasn't just running to get coffee."
As an intern, Pennino interacts with fans, works with players, deals with merchandise, and helps with events. Walking through the tunnel with members of the football team tops her list of memorable moments.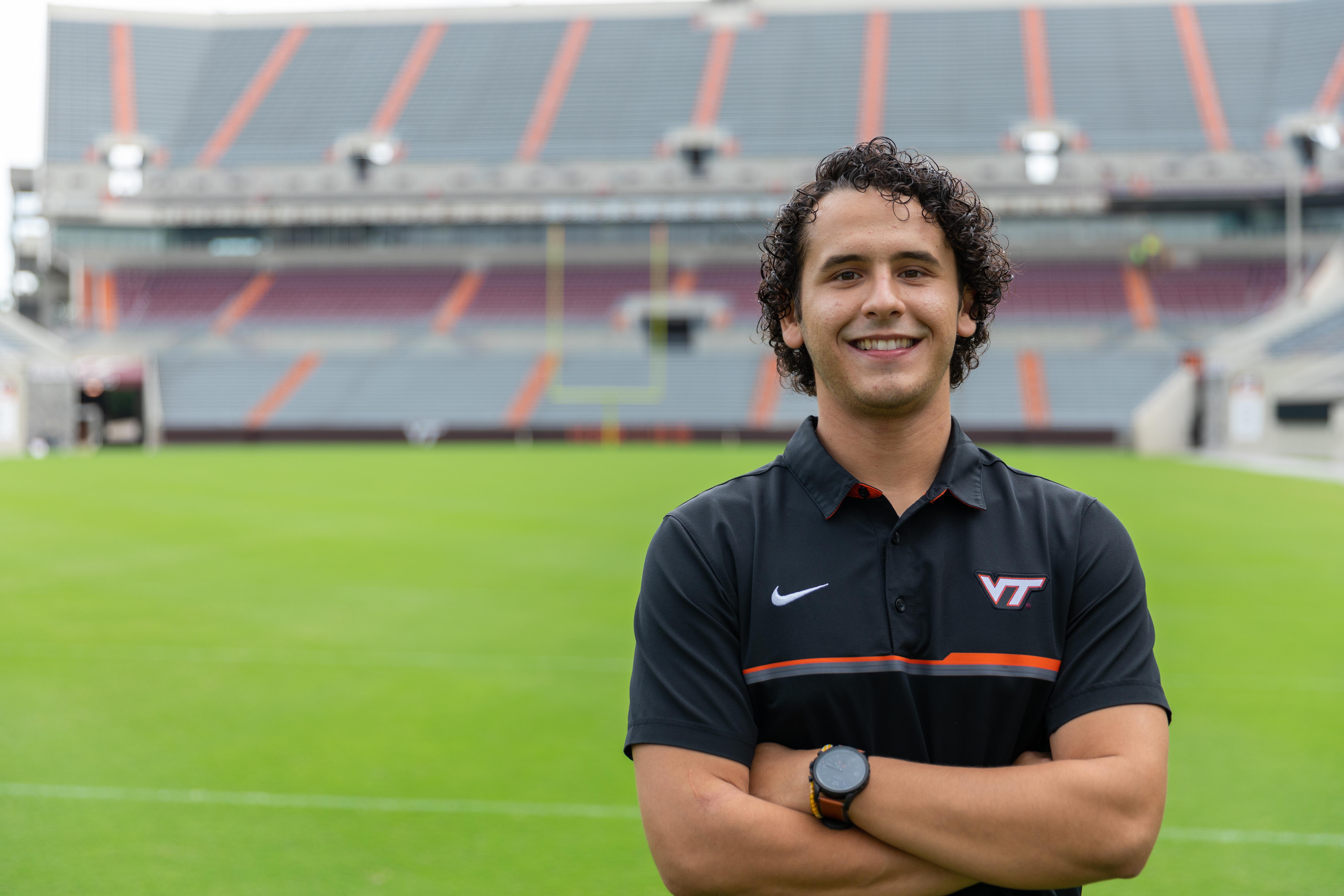 Miguel Pacheco
Miguel Pacheco, a senior studying human nutrition, food and exercise, serves as an assistant to the head sports medicine trainer for the men's basketball team, working to prevent player injuries and assisting with rehabilitating those who are injured.
A typical game day for Pacheco lasts between eight and nine hours and involves tasks that range from setting up the taping section and offering hydration and towels to players to maintaining an emergency first aid kit.
"Virginia Tech has really taught me professionalism and maturity," said Pacheco, who will graduate this fall and intends to pursue a career in physical therapy.
Haley Cummings, a senior majoring in public relations, is an intern with Virginia Tech Magazine.