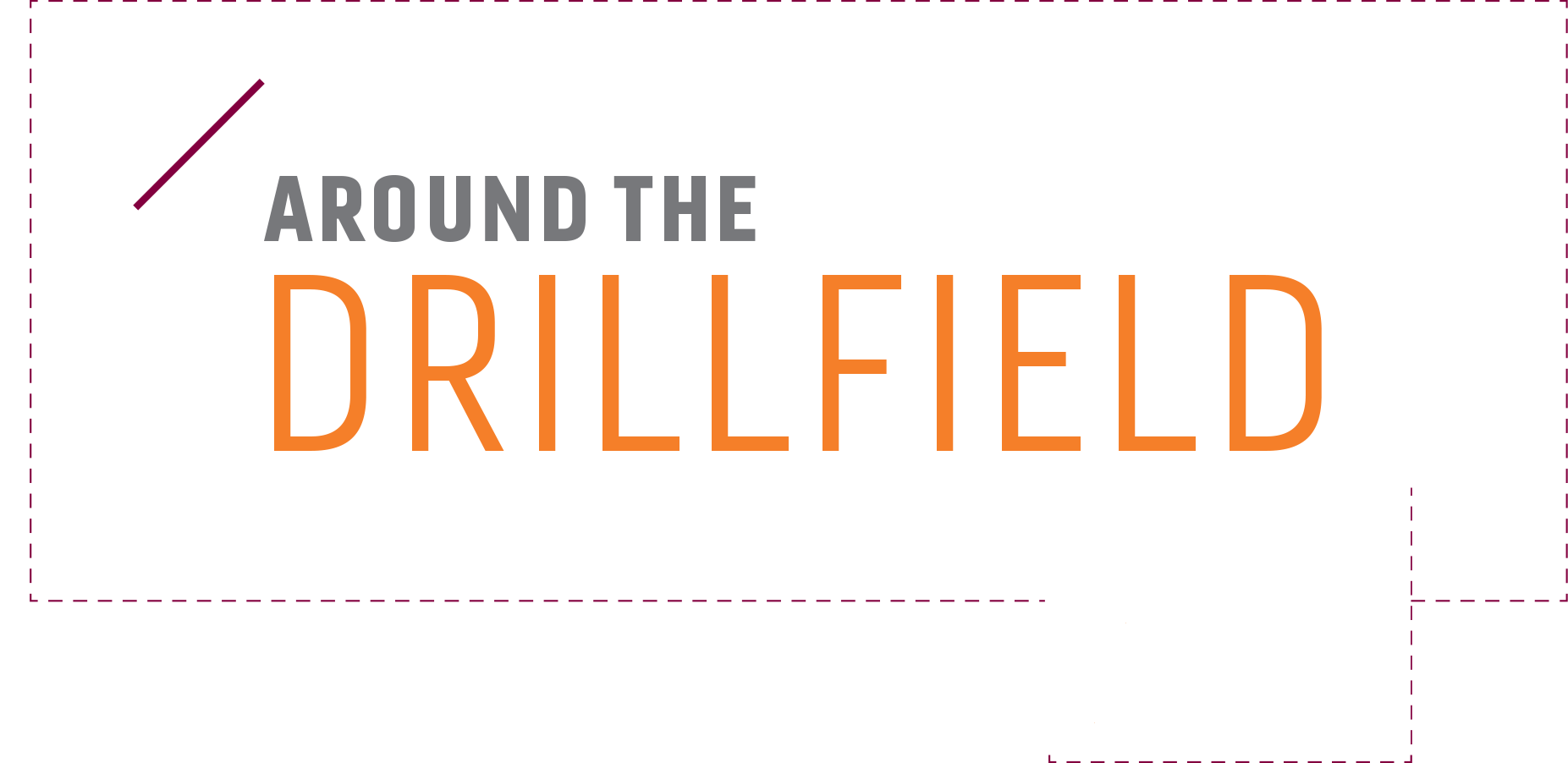 A force for first-generation success
First Gen: Khalia Ellis, JT Addair, and Maggie Turbyfill share information about 1G@VT during Gobblerfest.
JT Addair was at a welcome reception in 2017 for students who were first in their family to attend college. A woman approached, warmly introduced herself as "Patty," and asked him about his experience as a first-generation student at Virginia Tech. Addair responded candidly and, at times, critically.
The next thing Addair knew, he and several of his peers had been invited to a meeting with "Patty," who he now understands was Patty Perillo, Virginia Tech's vice president for student affairs.
Perillo, a first-generation graduate herself, wanted to hear the good, the bad, and the ugly: What was working well? How could the university support them better?
From there, an alliance formed that is establishing Virginia Tech as a more supportive place for future first-generation Hokies.
Perillo gathered faculty, staff, and students, including Addair, to form a first-generation advisory committee. Paula Robichaud '77, a first-generation graduate, stepped in with a gift to fund a new position for a director of first-generation programs. After a national search, Charmaine Troy became founding director of first-generation programs.
This support system arrives at an ideal time for the growing numbers of incoming Hokies who are the first degree-seeking members of their families. Of this year's freshman class, 36 percent are from underrepresented or underserved groups, including first-generation students.
Getting into college is the easy part. Once on campus, these students often face academic, financial, and cultural hurdles that threaten to derail their paths to graduation.
"I was completely clueless," said Addair, a senior and co-founder and president of 1G@VT, an organization for first-generation students. "I didn't know how to navigate a big university or how to access resources. I was either going to fail out or drop out."
Addair, Perillo, Robichaud, and Troy launched a comprehensive system for first-generation Hokie support. It calls for ongoing development of peer mentors, advisors, workshops, spaces to connect, and even a future living-learning program—resources to help first-generation students.
Addair is thrilled to see it coming to fruition before his graduation in 2020.