Moon Memorabilia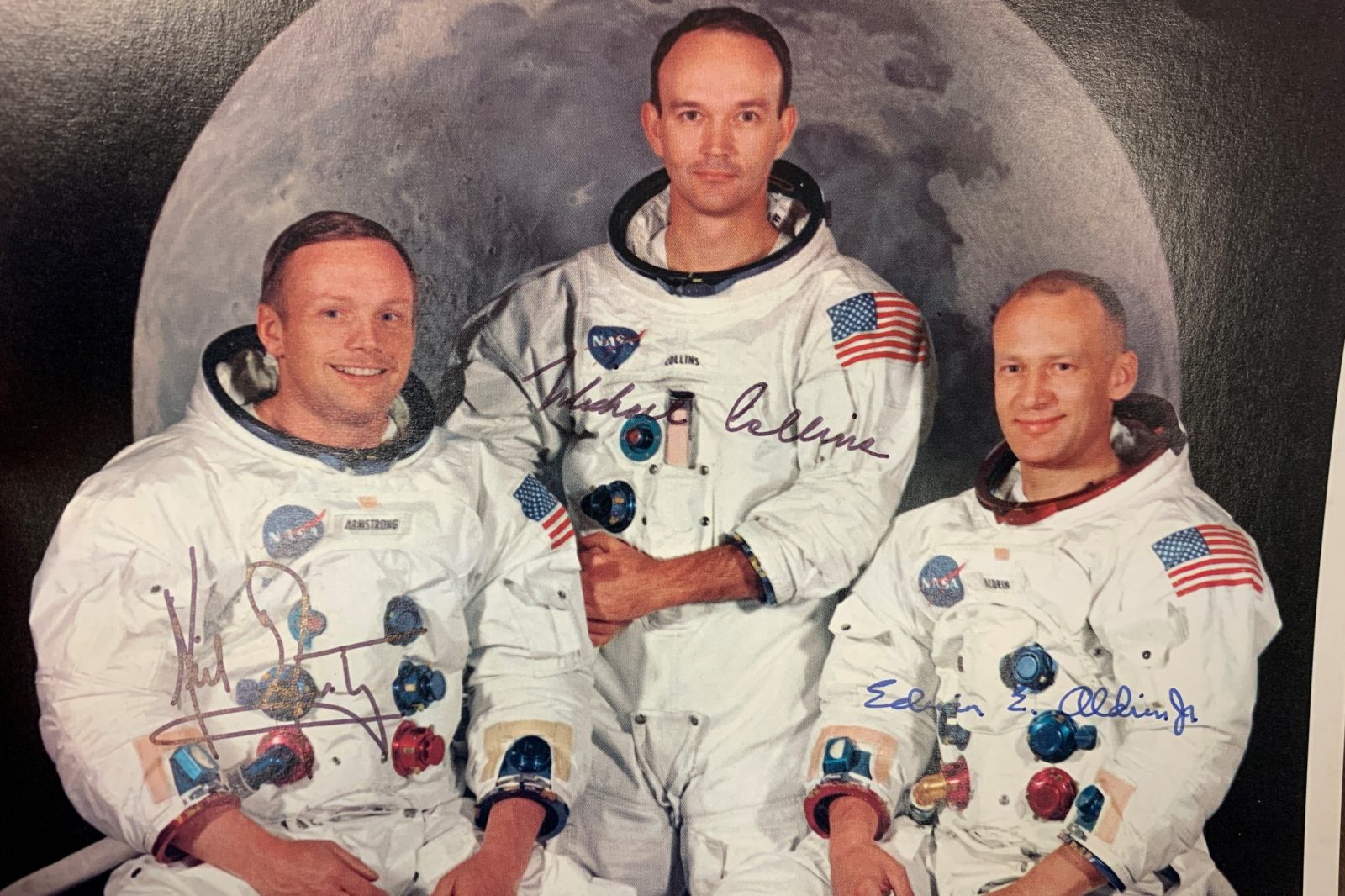 The original signed and annotated Apollo 11 flight plan. Photos of astronauts Neil Armstrong, Michael Collins, and Buzz Aldrin.
University Libraries' Special Collections houses an extensive group of documents, personal papers, and other memorabilia from some of NASA's historic space missions, including Apollo 11.
It's there, thanks to Christopher Kraft '44, a Virginia Tech alumnus who was former director of NASA's Johnson Space Center and head of flight operations during Apollo 11.
He donated his own NASA papers to his alma mater and encouraged his colleagues to do the same. Contributors included Collins and Evert Clark, a reporter who specialized in aviation, science, and space, and who covered the moon landing for Newsweek.
University Libraries hosted a special exhibit to display its moon memorabilia in July, which marked the 50th anniversary of the Apollo 11 mission.