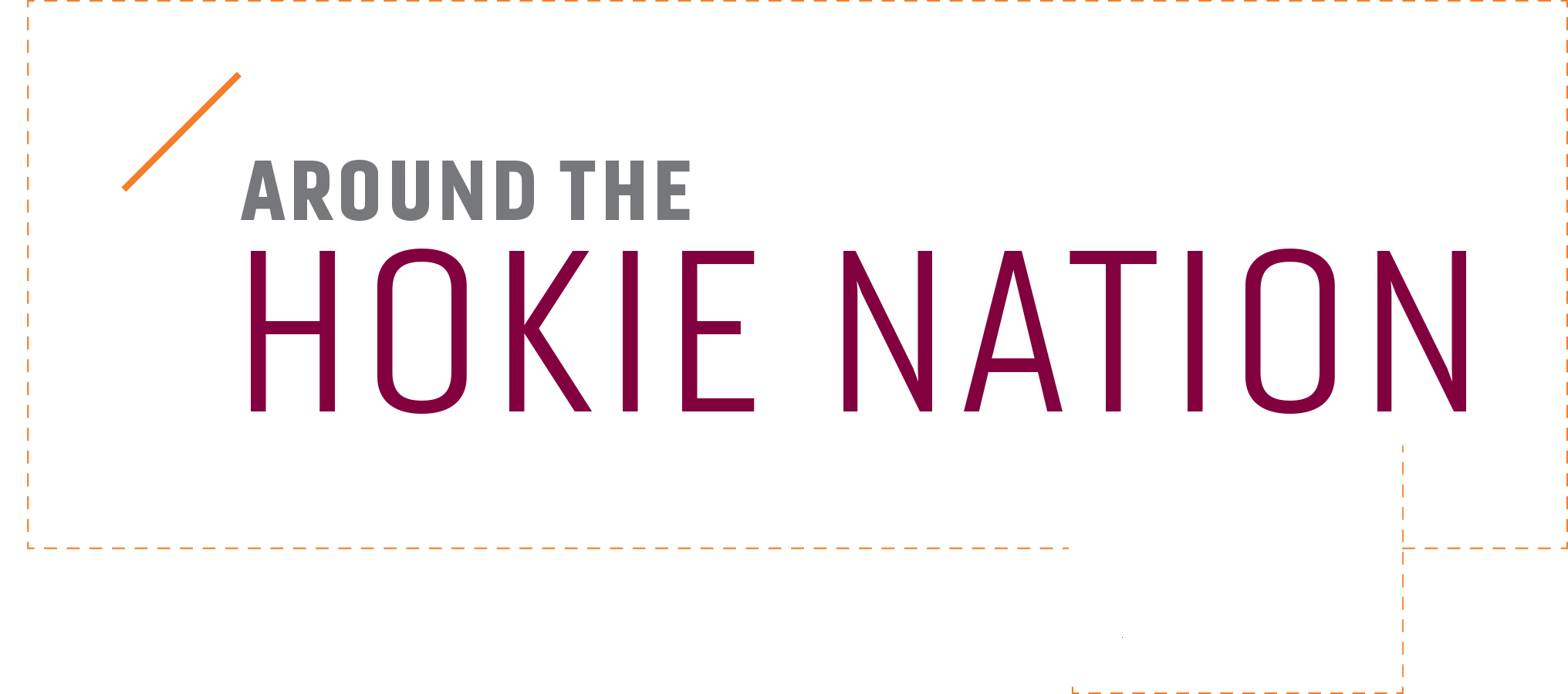 WHAT'S THE HYPE?
by Annie McCallum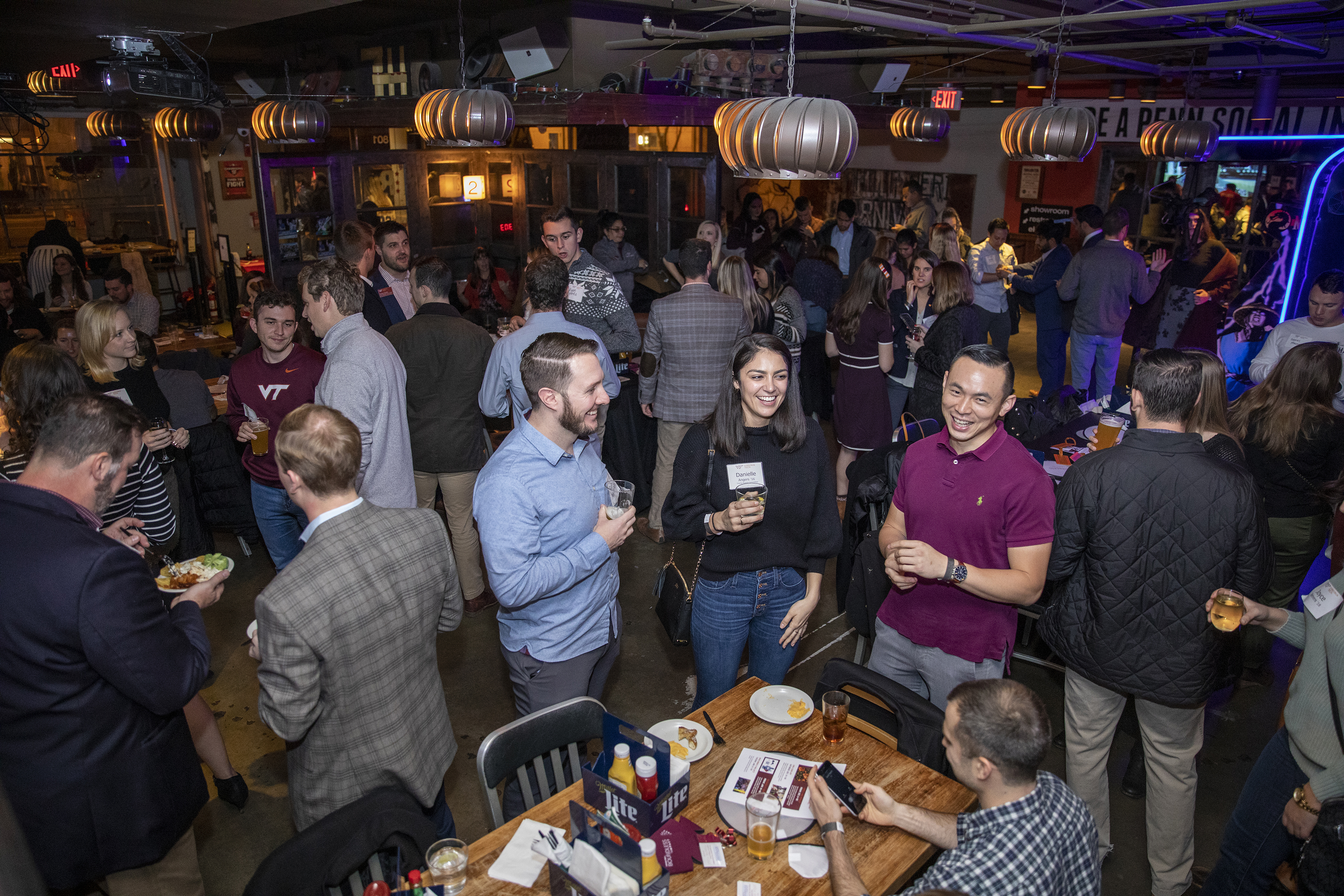 Hundreds of young alumni are taking part in Virginia Tech's fundraising and engagement campaign through HYPE, Hokie Young Professional Events.
The events are being held across the country to celebrate the launch of Boundless Impact: The Campaign for Virginia Tech. The first event was held in early December at Penn Social in the Washington, D.C., area.
"It was so great ... It felt like a crowded Hokie House scene, elbow to elbow," said Erin Helbling, a 2014 graduate who chairs the D.C. Young Alumni Committee and helped organize the event. "We kept the program unstructured to allow the organic reconnecting to happen between people."
Virginia Tech launched its fourth campaign ever last year, with goals to raise funds and increase the number of Hokies involved with the university. HYPE is a way for young Hokies to do both.
HYPE connects new alumni with their fellow Hokies and supports Virginia Tech. A portion of the event's registration fee is a gift to the university.
"It's so important for new alumni to continue to stay connected to the university and one another, and we want HYPE to be a fun way to do that," said Shaun Grahe, director of student and young alumni engagement. "It's important for young alums to know that it's easy to be involved and make a difference, and that graduation is just a milestone in their relationship with Virginia Tech."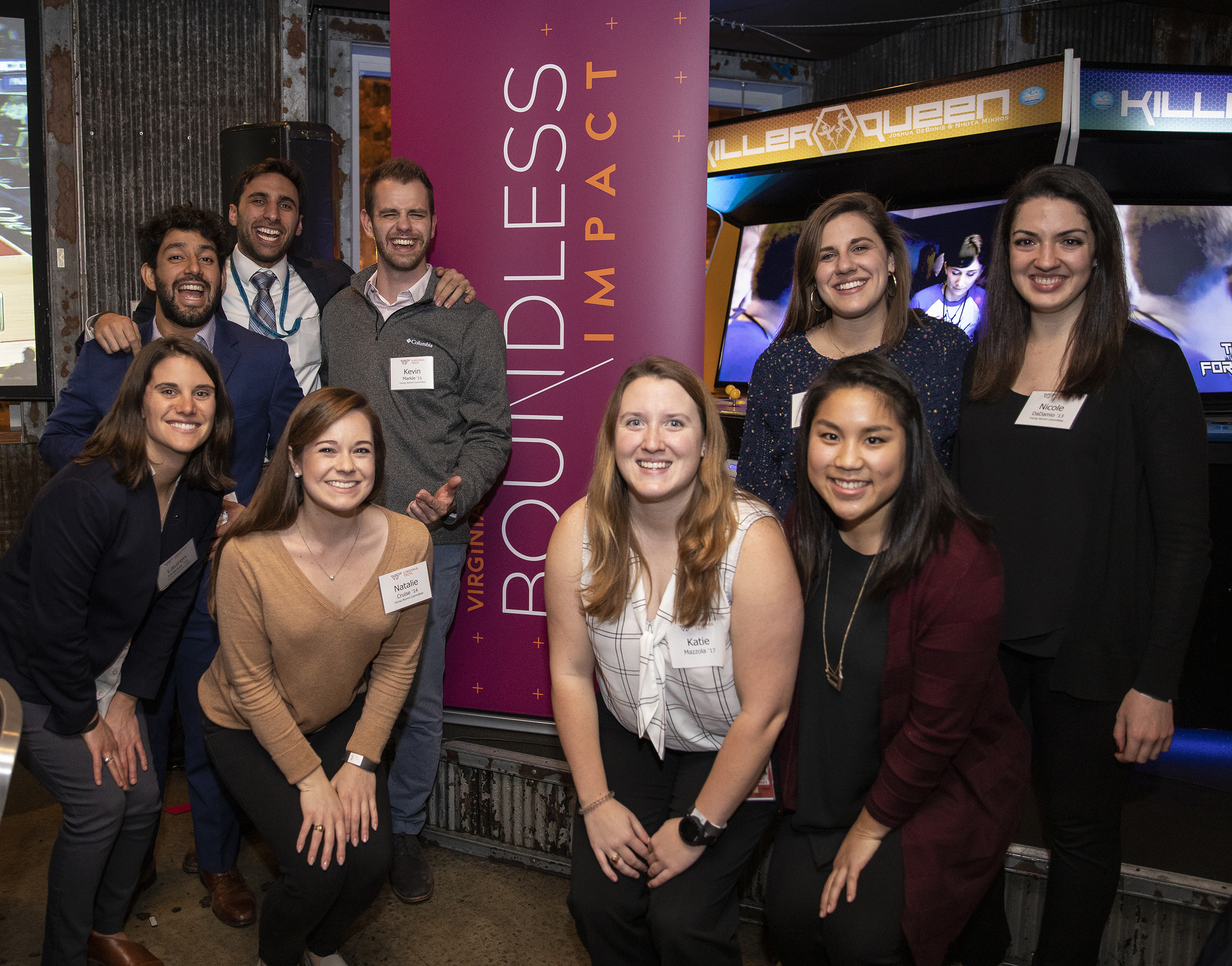 For Helbling, HYPE did just that.
"Alumni have absolutely nothing to lose and everything to gain by joining fellow young alumni at these events, to build their network in an engaging and fun setting designed specifically with their interests in mind," said Helbling, who is currently the associate director of recruitment and outreach for the American Association of Colleges of Osteopathic Medicine. "At the D.C. event, it was so much fun to see everybody in one space. It's not like a social setting where you have to figure out how you connect to another person, because we're all already Virginia Tech alumni. And it's so inspiring to be around people who are achieving success in their fields."
"Seeing so many recent grads celebrate and take part in the campaign is huge," he said. "We need new alums to be involved to help the university move forward and accomplish our ambitious goals. We're excited to support young alums and invest in their success."
Learn more about HYPE, including future dates, at alumni.vt.edu/events/hype.
Annie McCallum is the director of alumni communications for Advancement.
HYPE with Hokies
Hang out and network with other young alums. The cost is $10 in advance and $15 day of. Only credit cards will be accepted on site. The events are for alums 21+.
For questions or more information, contact Kelsey Moyer at kelseym1@vt.edu.
June 19
HYPE Richmond