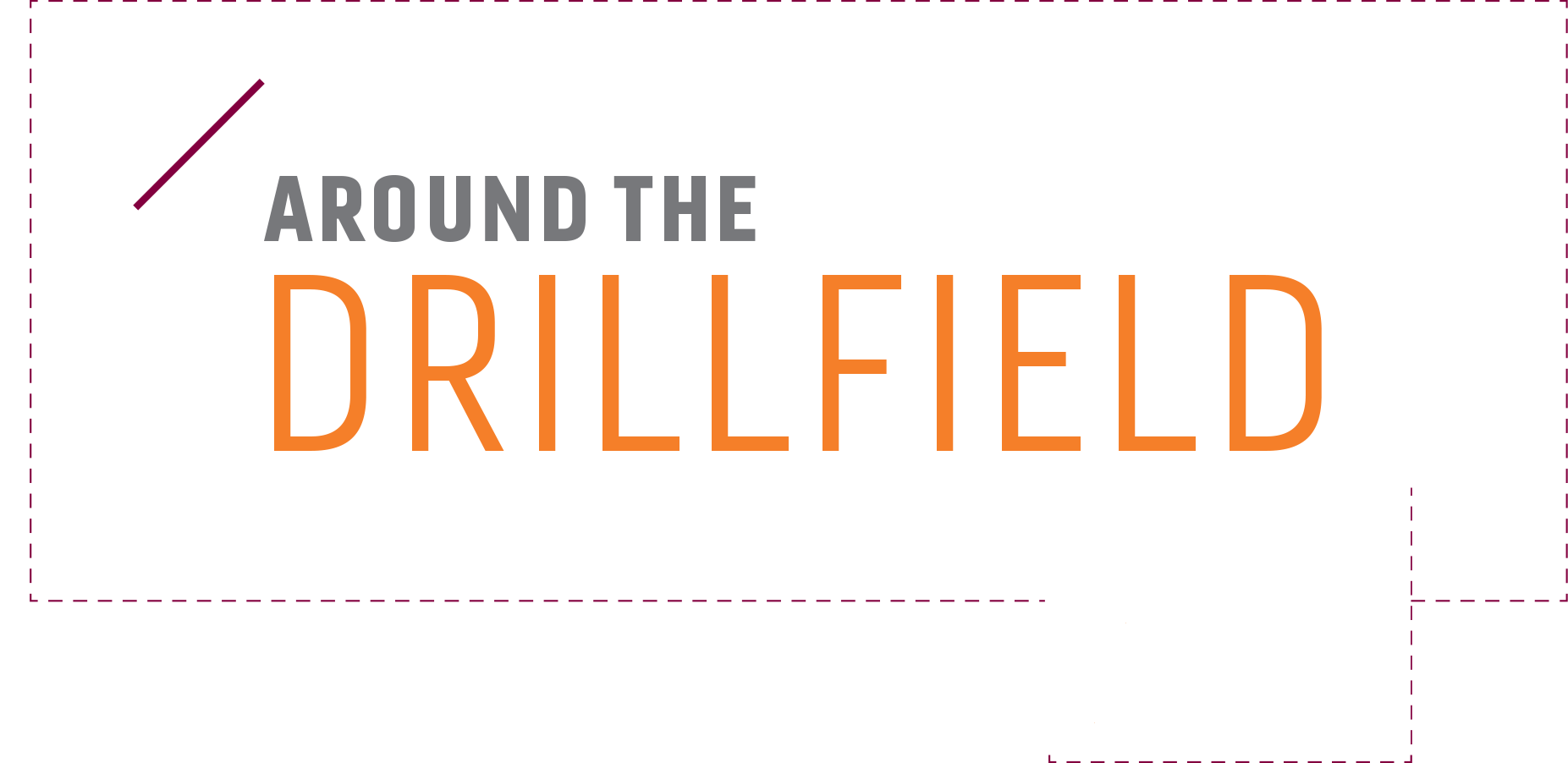 Building the optimal database
A trading and analytics lab. Forty team rooms for students. An interactive teaching kitchen for hotel and restaurant management majors. Corporate flex space. An underground tunnel.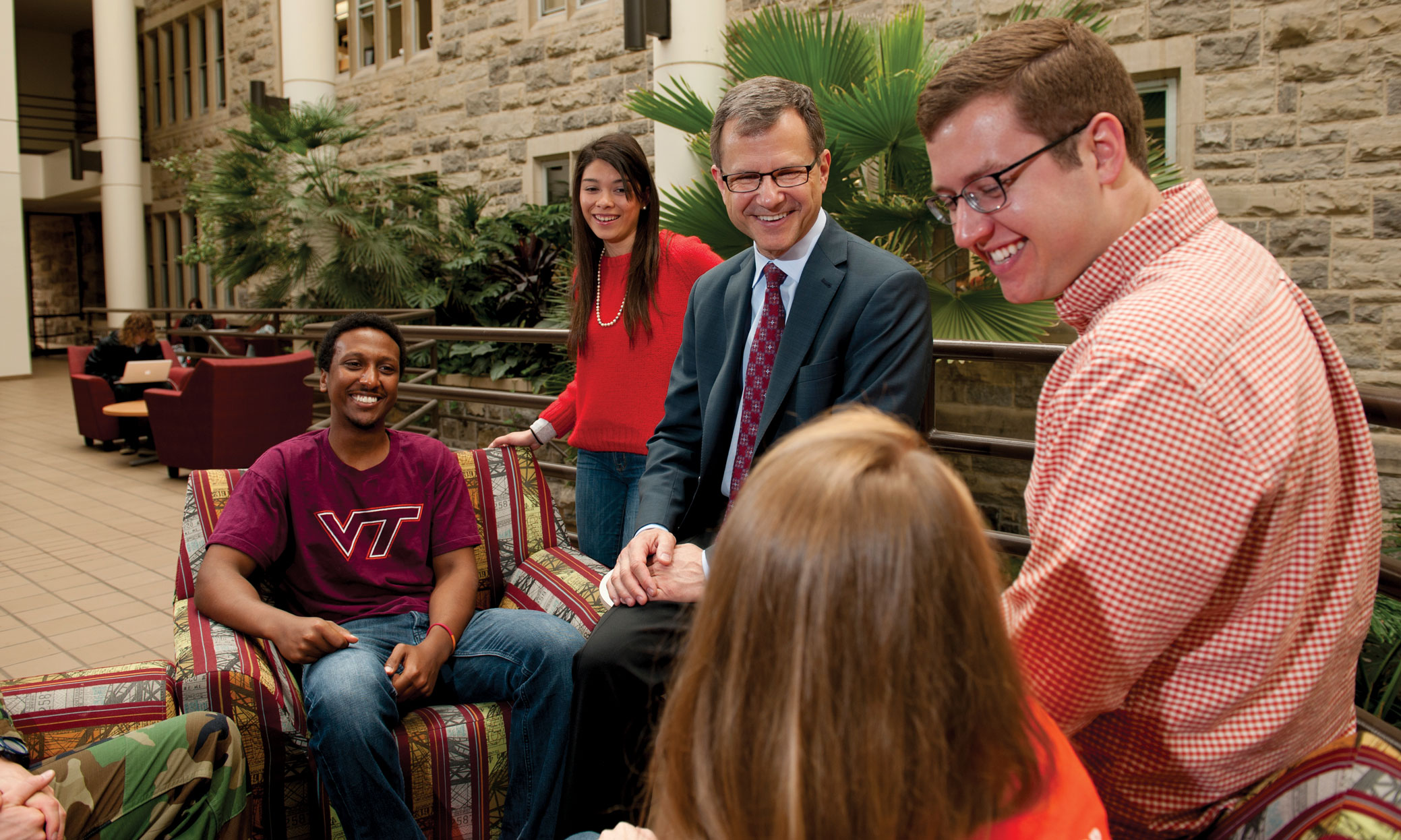 BUSINESS CONNECTIONS: Robert Sumichrast, dean of the Pamplin College of Business, meets with students.
These are some of the features that are coming to Virginia Tech's Blacksburg campus in the next few years in the form of a new $250 million Global Business and Analytics Complex (GBAC).
The facility has been designed to include two residential spaces and two connected academic buildings, one which will serve as the new home for the Pamplin College of Business, but the benefits will extend well beyond Pamplin.
The complex will house faculty and host classes from multiple colleges, including College of Engineering and the College of Science, all with a focus on computer science and data analytics.
This kind of interdisciplinary facility will be unique among business schools nationwide, said Robert Sumichrast, Pamplin's dean. The analytics theme ties GBAC to many different areas of the university.
"That made it really important that we have business faculty and students in there for business analytics and that we also have faculty from other colleges who are interested in teaching and researching around analytics," Sumichrast said.
The academic buildings, planned for the northwest corner of campus off Perry Street, are expected to open in 2024. A pedestrian tunnel stretching under West Campus Drive will connect the buildings with two living-learning communities, to be constructed south of the Inn at Virginia Tech. They will house about 700 students.
One community will target students studying business and analytics, featuring entrepreneurship laboratories, faculty-in-residence apartments, and shared spaces for learning. The other will be geared toward students interested in international business and policy. That building will house the Cranwell International Center and Mozaiko, a residential space for international and U.S. students who are focused on learning other cultures and languages.
The costs of the project will be financed from a blend of resources, including state funding tied to Amazon's HQ2 initiative, university funds, and private gifts.
GBAC is one of the top six priorities of Virginia Tech's Boundless Impact campaign, and active fundraising is ongoing for the project.
Plans for GBAC also connect to the priorities established for the commonwealth. Virginia's package to attract Amazon's second headquarters featured an assurance that Virginia universities would provide a pipeline of technology talent for industries throughout the state.
Virginia Tech has committed to add at least 2,000 more undergraduate students studying computer science, computer engineering, and related disciplines over the next five years. To support these new students and propel research, the university plans to hire up to 140 new faculty members in Blacksburg.
The GBAC project will provide space for this expansion. The state's capital budget allocates $69 million toward construction of the first academic GBAC structure, known as the academic data and decisions building, at 120,000-gross-square-feet.
"That building will be critical to the growth in enrollment that we will do," said Julia Ross, dean of the College of Engineering, adding that she would like to move some computer science faculty offices currently housed at the Corporate Research Center to the new space.
"Faculty will be more accessible to students," Ross said. "It's just going to be a much better situation."
The plans for team rooms at GBAC will enable students to work more effectively in groups.
The team rooms give faculty the space "to teach some concepts from a more theoretical perspective and break the class up into teams, assign them a case, and send them across the hallway where they can work on it, come back, and present the results," Sumichrast said. "It encourages a much more active learning style."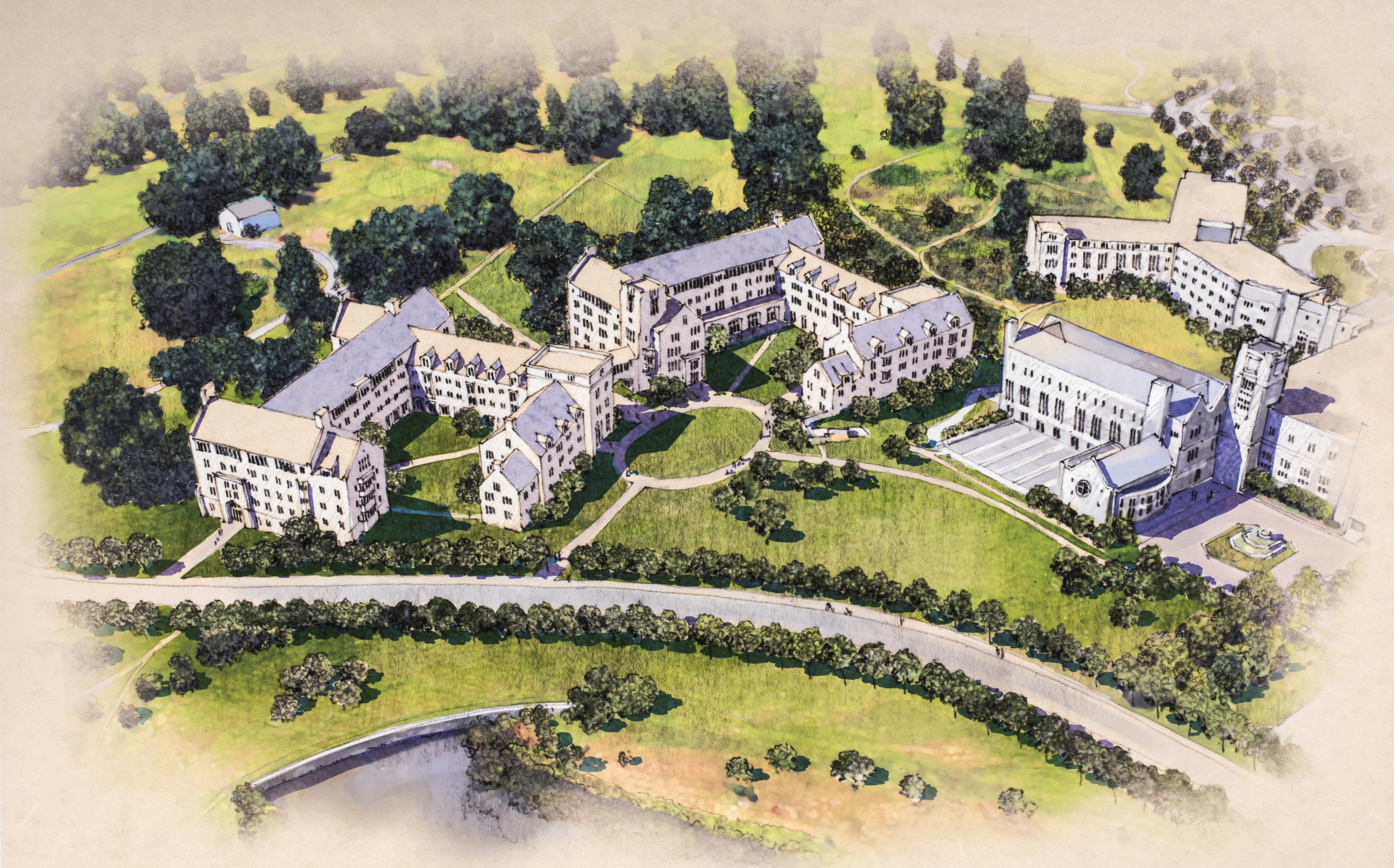 Plus, GBAC's central mission matches the way professionals solve problems in the real world.
"When a company or government agency faces a perplexing issue, they take it on with teams of experts pulled from multiple disciplines," said Sally C. Morton, dean of the College of Science. "It makes sense to show our future science, engineering, and business leaders the exponential value of different disciplines working side by side."
GBAC will provide a much-needed upgrade in space and modern design for the Pamplin College of Business, which is outgrowing its current building, Pamplin Hall, built in 1957. It's difficult to attract new faculty to an old building and accommodate for increasing numbers of students, said Robin Russell, who heads Pamplin's Department of Business Information Technology.
"There are so many across campus involved in analytics and having them in one facility will increase the type of interdisciplinary work we can do, and it will make us think larger," Russell said.
Additionally, the BIT department recently launched a new cybersecurity management and analytics option, offering courses and field study experiences for undergraduates.
GBAC will house central space for meetings between students and corporate recruiters. "It will allow a smoother transition and a smoother way to work with companies," Russell said. "We want them interacting with students and feeling comfortable coming here."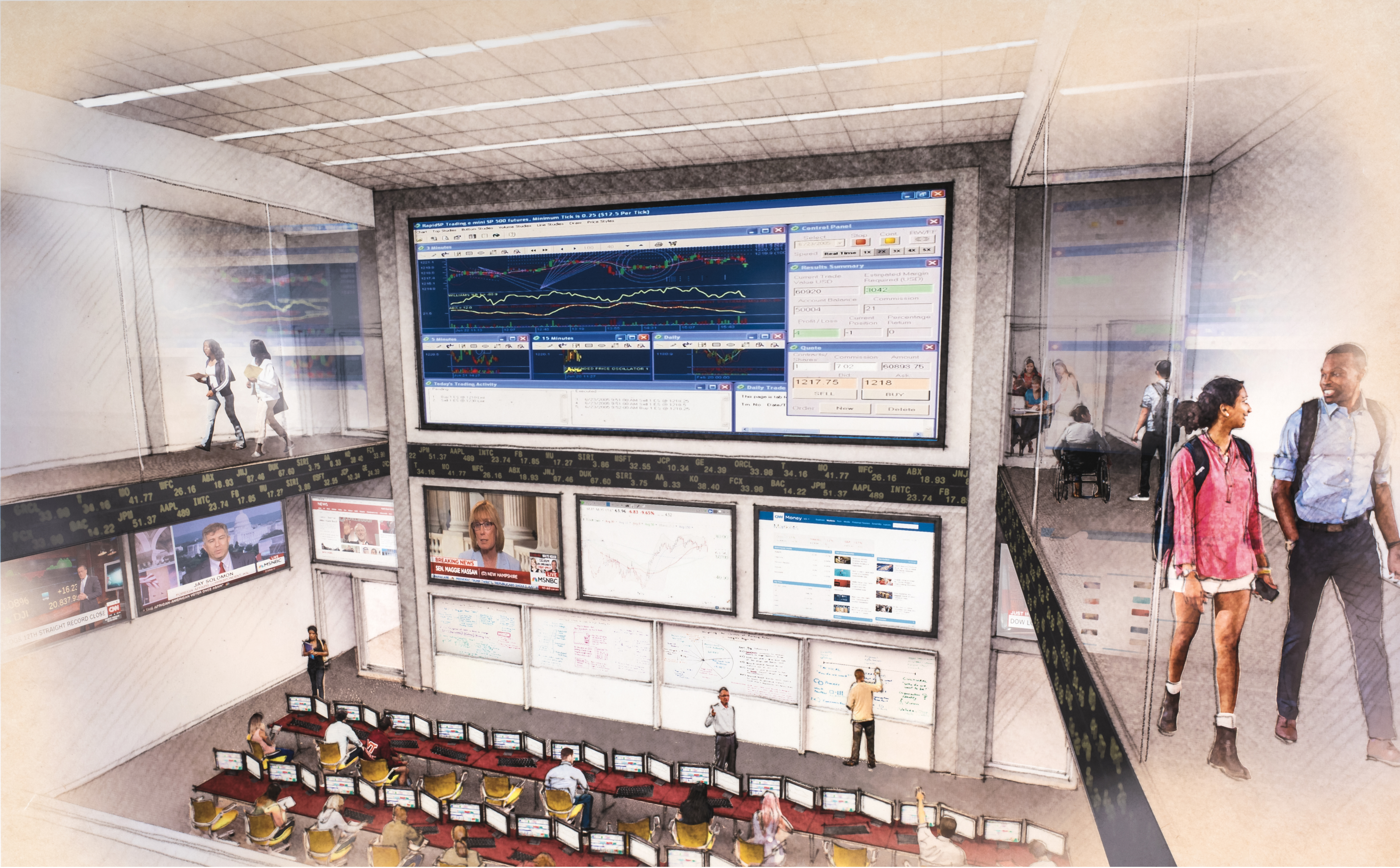 Representatives of Deloitte, a professional services firm that historically has hired approximately 100 Virginia Tech graduates across all colleges each year, are excited about GBAC and the academic opportunities it will bring to students. GBAC's new 3,500-square-foot lab for teaching and research in trading and analytics will be named for the Deloitte Foundation, in recognition of a $3 million commitment by the foundation and Deloitte Virginia Tech alumni toward the complex.
"The complex would be a hub for those who share a passion for analytics and collaboration to help solve some of business and society's complex challenges," said Jon Taillon, a 1998 Virginia Tech alumnus who leads Deloitte Consulting LLP's government and public sector practice for cloud computing. He also is lead university partner for Virginia Tech and helps to drive Deloitte's Virginia Tech alumni engagement and support for the university.
"I enjoyed my time as a Hokie and now have the opportunity to give back to my alma mater in a way that will impact future generations," said Taillon, who earned an undergraduate degree in civil engineering at Virginia Tech and is a member of Pamplin's Business Information Technology Advisory Board.