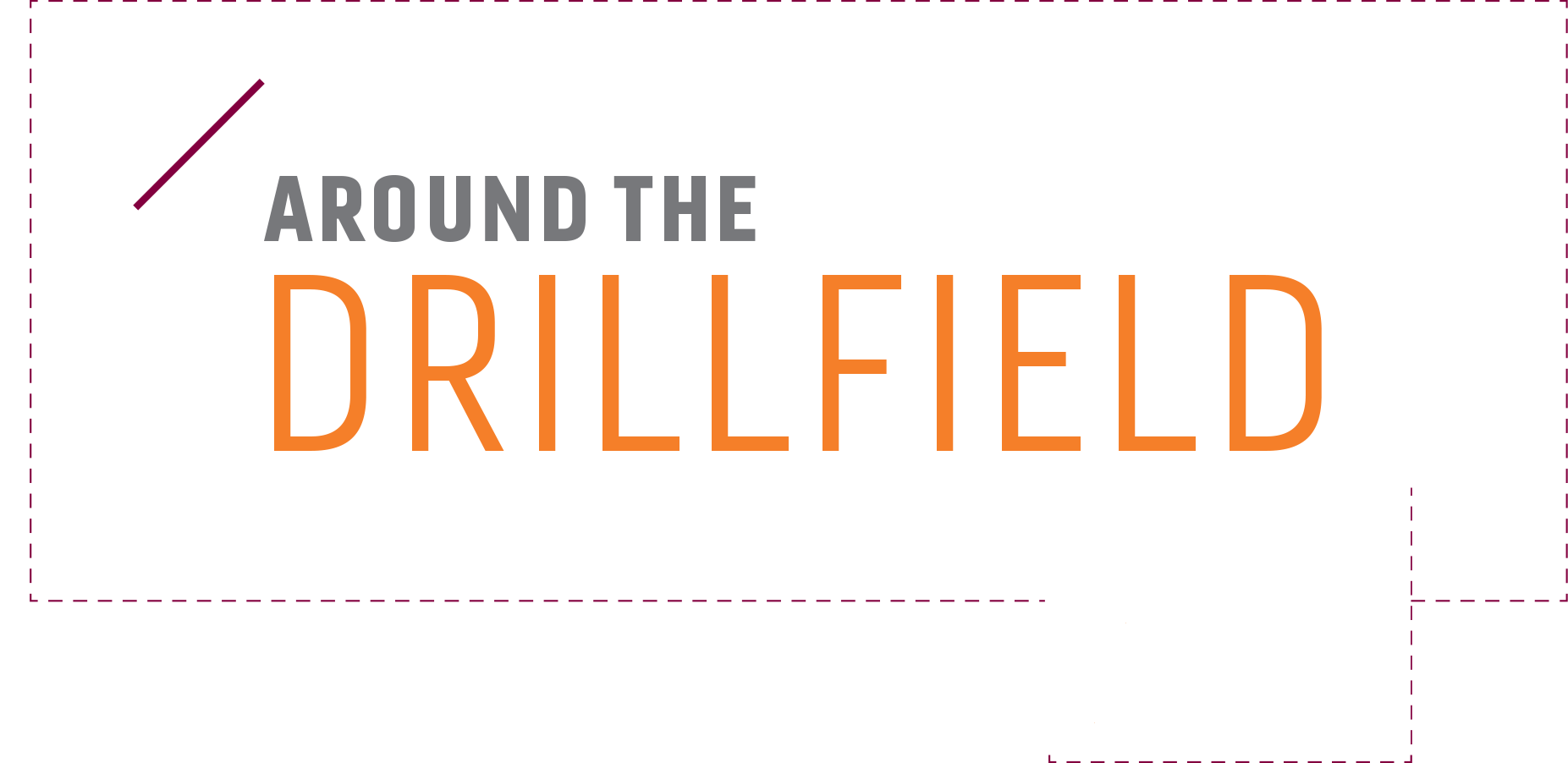 Students' Research Helping Farmers In Ecuador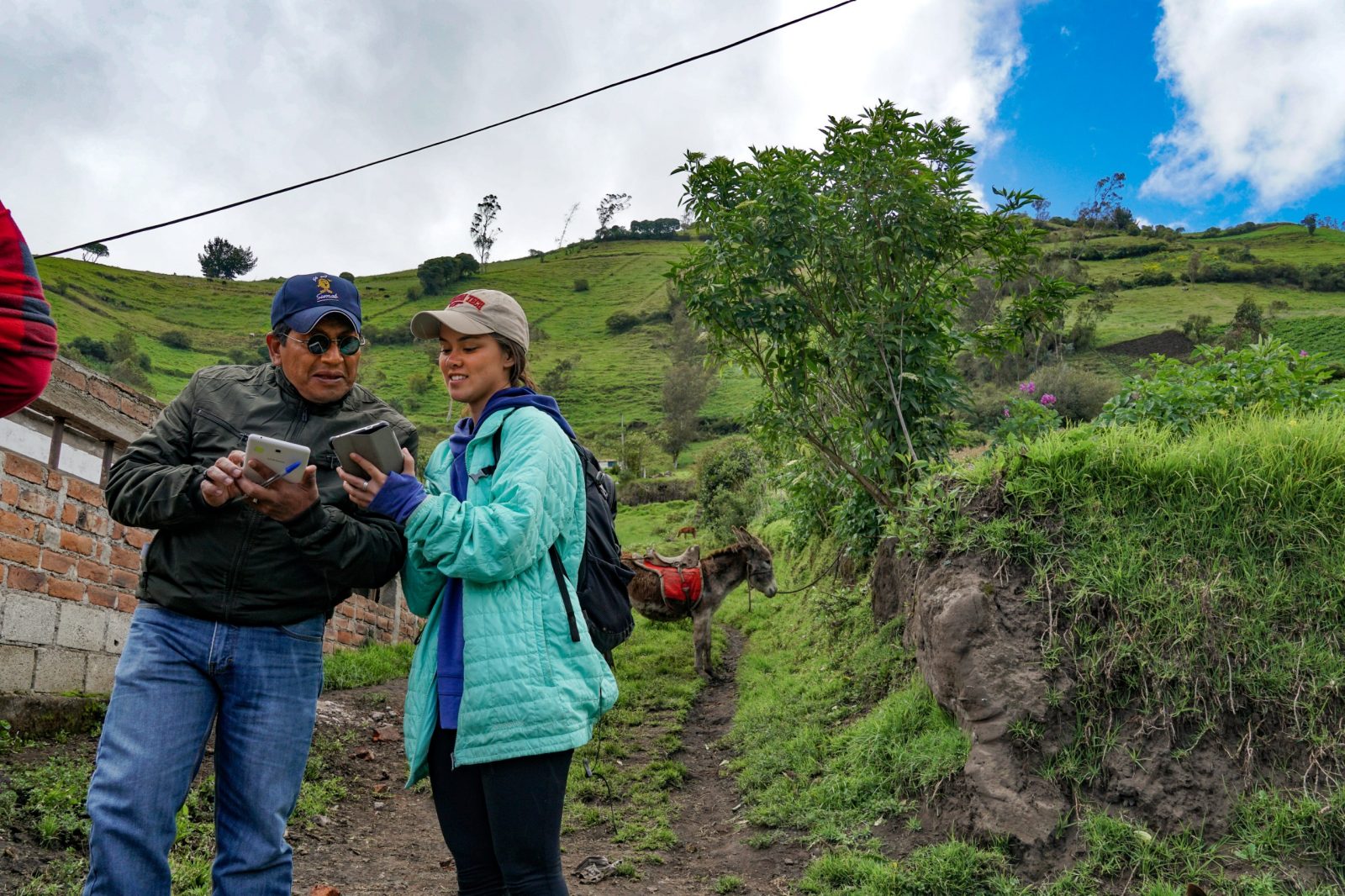 Rachel Thornton reviews survey responses with an Ecuadorian partner.
More than 2,000 miles south of Blacksburg lies a country where the length of days and nights is roughly equal year-round, where the mountains stretch up to 20,000 feet, and where people donned in brightly colored ponchos farm on steep, grassy slopes that reach the clouds.
It's the site of a 20-year partnership between Virginia Tech Professor Jeff Alwang and his Ecuadorian collaborators, and also where Virginia Tech agriculture students have gone to learn about international development and human-centered research firsthand.
Seven students followed Alwang there in summer 2019 to begin a new five-year project, funded by a U. S. Department of Agriculture workforce development grant, that examines sustainable farming practices in Ecuador's Chimborazo province and will develop the research capacity of undergraduate students in agriculture.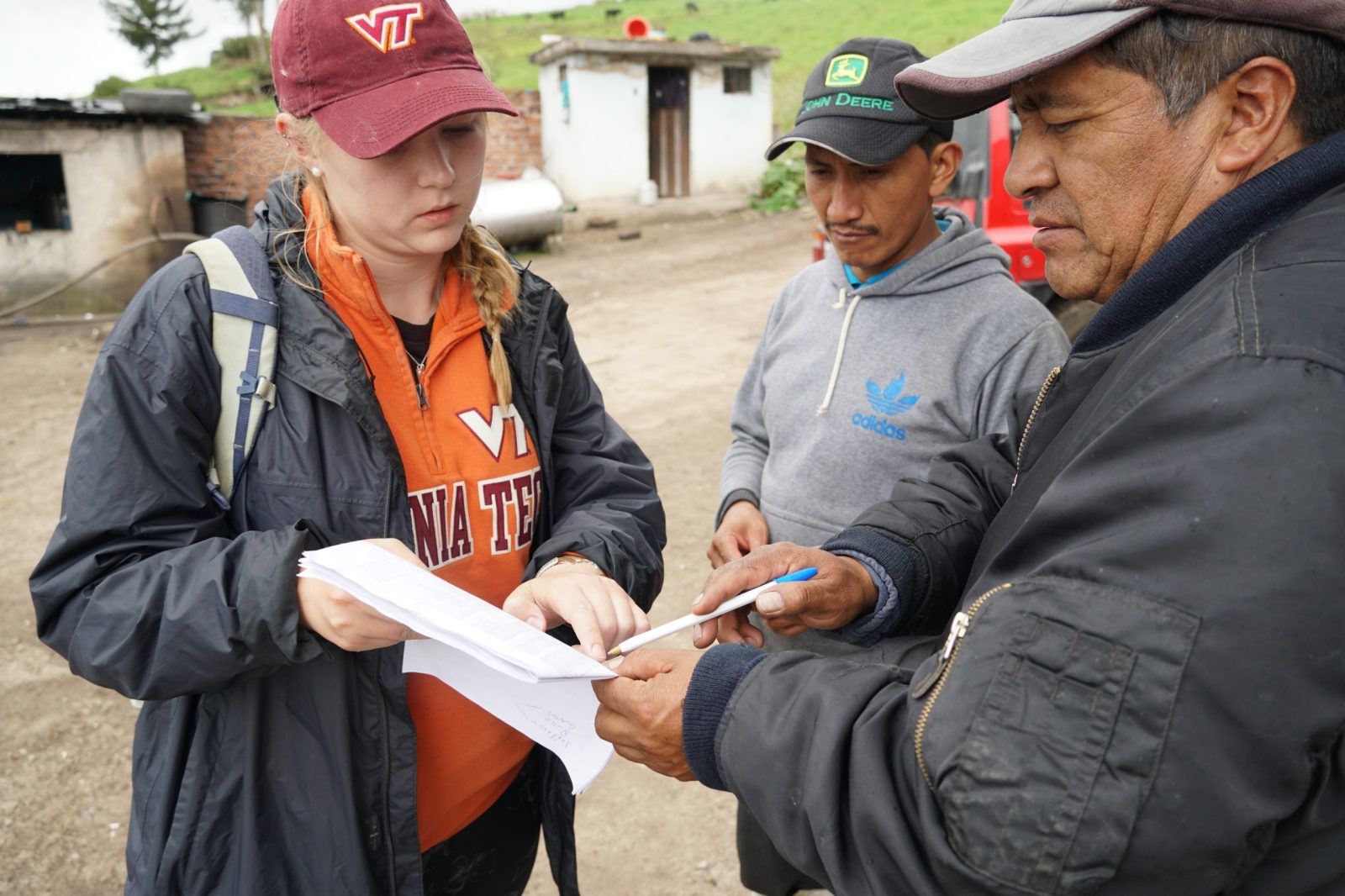 The students interacted with the farmers.
The students from departments across the College of Agriculture and Life Sciences spent six weeks in the Andean highlands learning about the country's history and culture and then interviewing Andean farmers about their agricultural practices to gather baseline data for the ongoing project.
By involving the students in each step of the process—from survey creation to execution to data collection and analysis—Alwang and his co-investigators are preparing the next generation of international agricultural researchers and giving them a holistic picture of what development work is like.
"No one does an experiment just to do an experiment. They do it because they're trying to help a cause, and this experience helped me see the cause first hand," said Kaitlyn Gallagher, a senior in biochemistry.
The project's purpose ultimately is to help farmers in the region by analyzing the feasibility of bringing more sustainable farming practices to the Chimborazo region in terms of food security and economics. New groups of students over the next several years will continue the work established by the initial cohort.
"This project will allow us to use farm and household data to address questions about how effective new agricultural technologies can be," said Alwang. "At the same time, it gives students an opportunity to gain experience conducting research while helping to build a database that will enable further multiple-dimension analyses of the adoption and impacts of new resource-saving agricultural technologies."