LEADING INNOVATION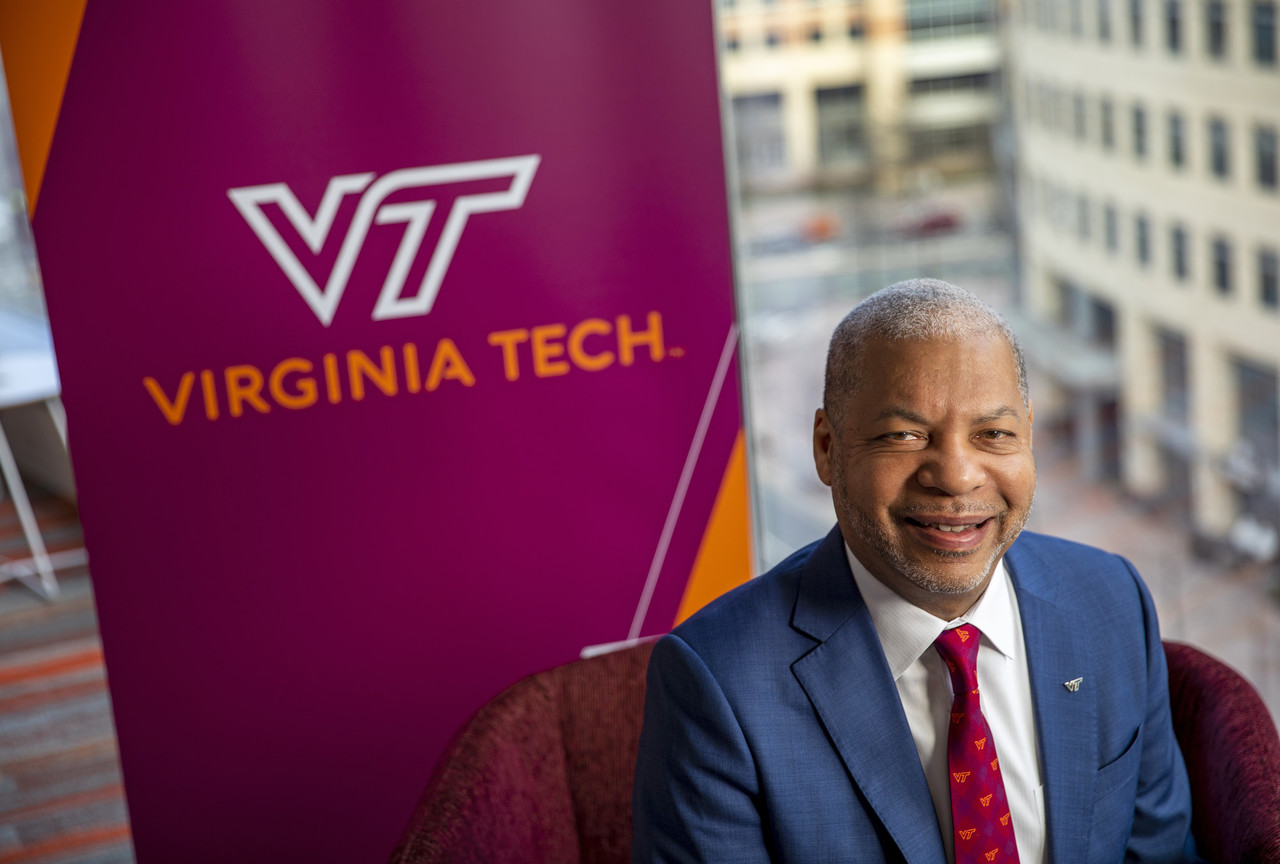 AT THE HELM: Lance Collins has been named the inaugural executive director and vice president of Virginia Tech's Innovation Campus. (Photo by Erin Williams/Virginia Tech)
Lance R. Collins, the inaugural executive director and vice president of Virginia Tech's Innovation Campus, will be remembered at Cornell University for how he pushed the engineering college to new heights, leading one of its largest ever capital campaigns while significantly growing the number of women and underrepresented minorities among the faculty and student population.
But in New York City, where Collins provided early leadership for Cornell Tech, he's best known for saving the L Train.
Cornell Tech grew from the city's efforts to develop an elite graduate school campus of engineering and applied sciences that would partner with industry to maximize technology commercialization.
That momentum prompted New York Gov. Andrew Cuomo to call Collins, Cornell's Joseph Silbert Dean of Engineering, when he needed help with the subway in 2018. The L Train's tunnel had been damaged by Hurricane Sandy in 2012. Renovations meant the subway line between Brooklyn and Manhattan would be closed for 15 months.
Collins and Columbia Engineering Dean Mary C. Boyce formed a team to develop a plan for the tunnel to be renovated on nights and weekends, allowing the L Train to run in full service during the day.
"Virginia Tech is very fortunate to have hired an individual with the special talents and capabilities of Lance Collins," said David J. Skorton, president emeritus of Cornell. "He's uniquely qualified to take the helm at the Innovation Campus for Virginia Tech. Between Lance's abilities and the vision demonstrated at Virginia Tech, this feels like a perfect fit for both."
Collins, who officially joins Virginia Tech Aug. 1, began his career at Penn State University in 1990. He moved to Cornell University's Sibley School of Mechanical and Aerospace Engineering in 2002. A few years later, he was hired as the school's director, and in 2010, he was appointed as the dean of Cornell Engineering.
Collins led one of the largest capital campaigns in the college's history. He significantly increased the diversity of the faculty and student body, more than doubling the proportion of students from underrepresented communities, from 8 to 19 percent. Undergraduate enrollment by women increased from 33 to 50 percent.
Now, he faces a "thrilling" opportunity at Virginia Tech: the chance to build a new campus from the ground up. Collins now aims to apply the lessons he's learned to building Virginia Tech's Innovation Campus in National Landing, with access to entrepreneurs, thought leaders, and the federal government.