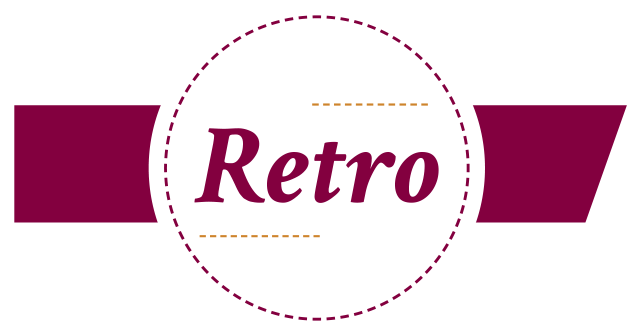 FINELY TUNED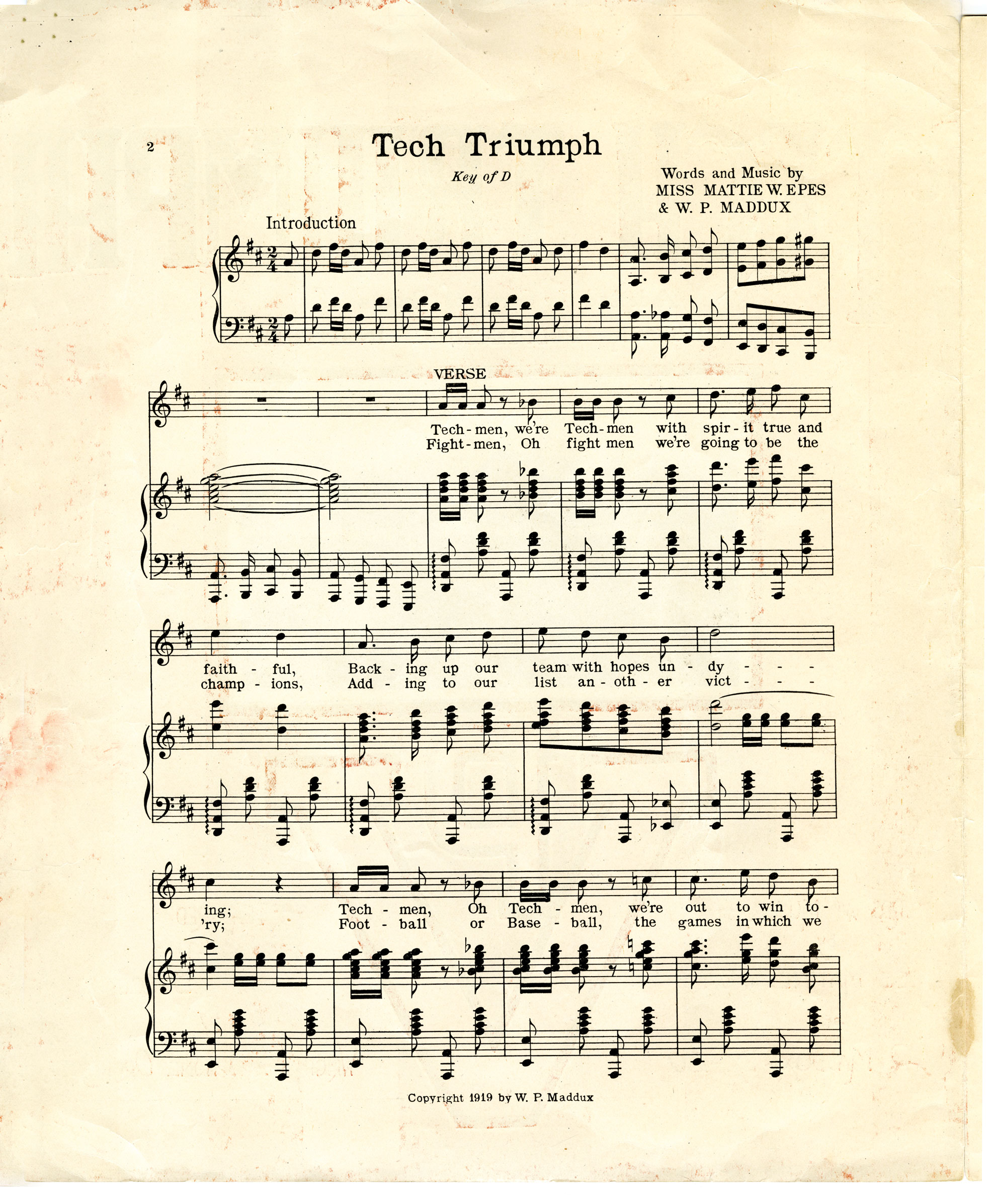 In the summer of 1919, a member of the cadet band and his hometown neighbor composed a tune intended to energize the students of VPI.
Over the next 100 years, that tune, known as "Tech Triumph," has become the hallmark of both the Highty-Tighties and Marching Virginians, the soundtrack for countless athletic performances, and the incoming call notification for at least one hall-of-fame coach.
"That's Virginia Tech's song, and I'm a Virginia Tech guy through and through," said Frank Beamer '69, who served as the Hokies' head football coach for 29 years. "If you call me, you don't hear a traditional ring, you hear 'Tech Triumph.'"
It's highly unlikely Wilfred Preston "Pete" Maddux had Coach Beamer's ringtone in mind when he asked his Blackstone, Virginia, neighbor Mattie Eppes (Boggs) to collaborate on a new fight song in 1919, but a similar level of school spirit was undoubtedly present.
The story goes that when Maddux visited his hometown of Blackstone, he would often visit Eppes' home to play music—he the violin and she most often the piano. For "Tech Triumph," Eppes played the tune and Maddux wrote out the score and lyrics. A few months later, their creation debuted just prior to VPI's football game against Washington and Lee University. In December 1919, the composition was officially adopted as the university's fight song.
Recently, the Virginia Department of Historic Resources approved a marker commemorating the writing of the song to be placed near Eppes' home in Blackstone. Installation is scheduled for this spring.
On Dec. 10, 1919, the university newspaper, The Virginia Tech, published a letter Maddux penned expressing his appreciation and explaining his inspiration for the song.
"While, of course, everyone realizes that I expect to benefit financially through the publication of 'Tech Triumph,' I want everybody to know that it is mainly my devotion and love to the college, which I am proud to boast as my Alma Mater, that prompted me to write the song and it is for the sake of "Tech" that I want it to receive a wide circulation. It is more than gratifying to me to see the ardent spirit and loyalty which the Corps manifests when every man lends his lusty voice to swell the chorus of football singing."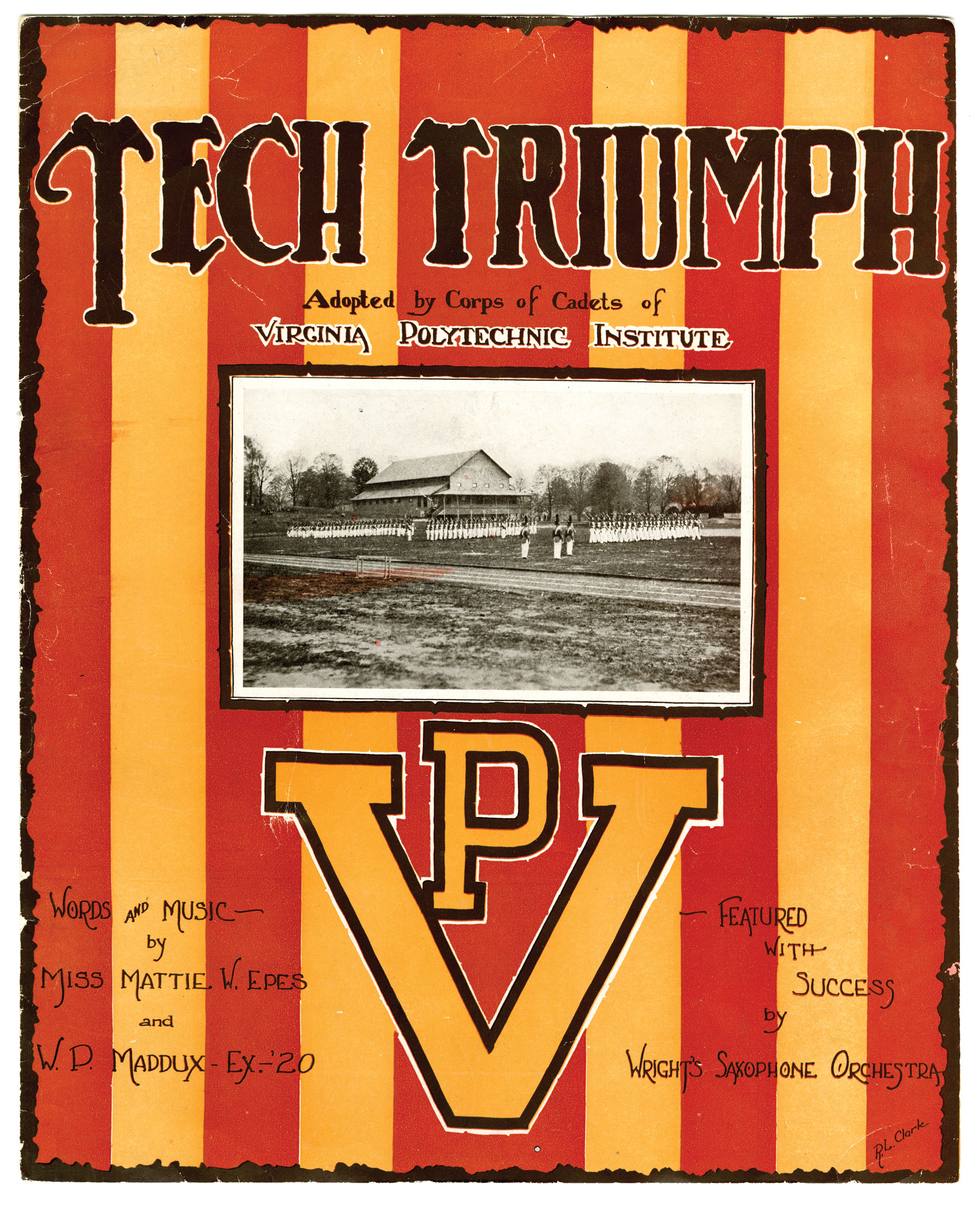 SING ALONG: An early print version of the sheet music for "Tech Triumph" declares the song as "Adopted by Corps of Cadets of Virginia Polytechnic Institute."
The first arrangement of "Tech Triumph's" was created by then Highty-Tighty band director James Schaeffer, who is widely credited with establishing the regimental band's famous precision. Schaeffer died in 1951, having spent all but four of his adult years working with the band.
In 1974, Virginia Tech added a civilian band, The Marching Virginians, and James Sochinski, a professor emeritus who joined the university in 1977, organized the current arrangement to align the two bands.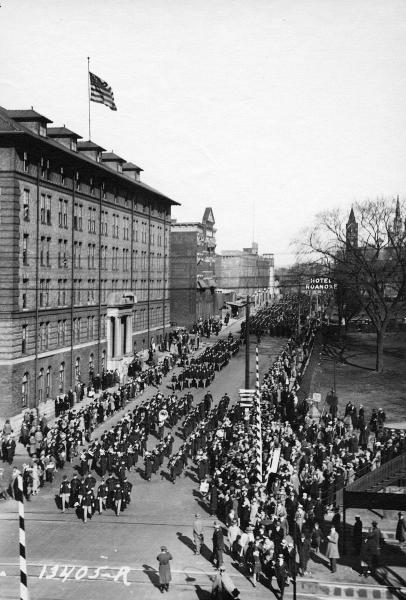 Highty-Tighties march in Roanoke in 1929.
"When I got here, they were playing different arrangements, so I was tasked with writing a universal arrangement that both bands would use," Sochinski said. "I decided to opt for a traditional-style arrangement, like a traditional college fight song."
During the decades since its creation, "Tech Triumph" has also found its way from the field to the recording studio. In June 1920, The Virginia Tech wrote that the Monogram Club had succeeded in getting the song placed on a Columbia record, and in 1940, Bob Crosby's Bobcats released their jazzy version of the tune. Today, "Tech Triumph" can be downloaded or streamed on multiple devices from all corners of the globe.
But for many Hokies, there's no better version than hearing the tune performed live by one of Virginia Tech's bands.
"Those trumpets sound off, and it's a call to Hokies everywhere. And every time the band plays it, it fires me up just like the first time I heard it," Beamer said.
What does Tech Triumph mean to you?
"To me, anytime I hear 'Tech Triumph,' it simply reminds me of the best days of my life as a student at Tech. Over the last 30 years, as athletics (along with the MVs) got onto the national stage, it also says 'look what we did.' Our university is as popular today as ever, and 'Tech Triumph' is right there with it."
—Dave Whiteside '93, former president of the Marching Virginians Alumni Association.
"Just hearing it makes me think of all the traditions and people that went before us. It's something that connects you with the people from the past and will connect you with people in the future, which, when you think about it, is really humbling."
—Eric Chomicki, a senior in the Corps of Cadets studying business management, regimental historian, and a former Highty-Tighty brass captain.
"The Highty-Tighties are the most influential organization I ever belonged to, not just because they were a band, but because of the values they instilled in me, and Jim Schaeffer is who brought those values to the band. So for me, 'Tech Triumph' relates back to that. They say it's every Hokie's favorite song. It certainly is mine, and for that reason, I can still play it by heart on the trumpet more than half a century after I graduated from Tech!"
—Bert Kinzey, HT '68; president emeritus, Highty-Tighty Alumni Inc.