In the moment
A Stamp of Approval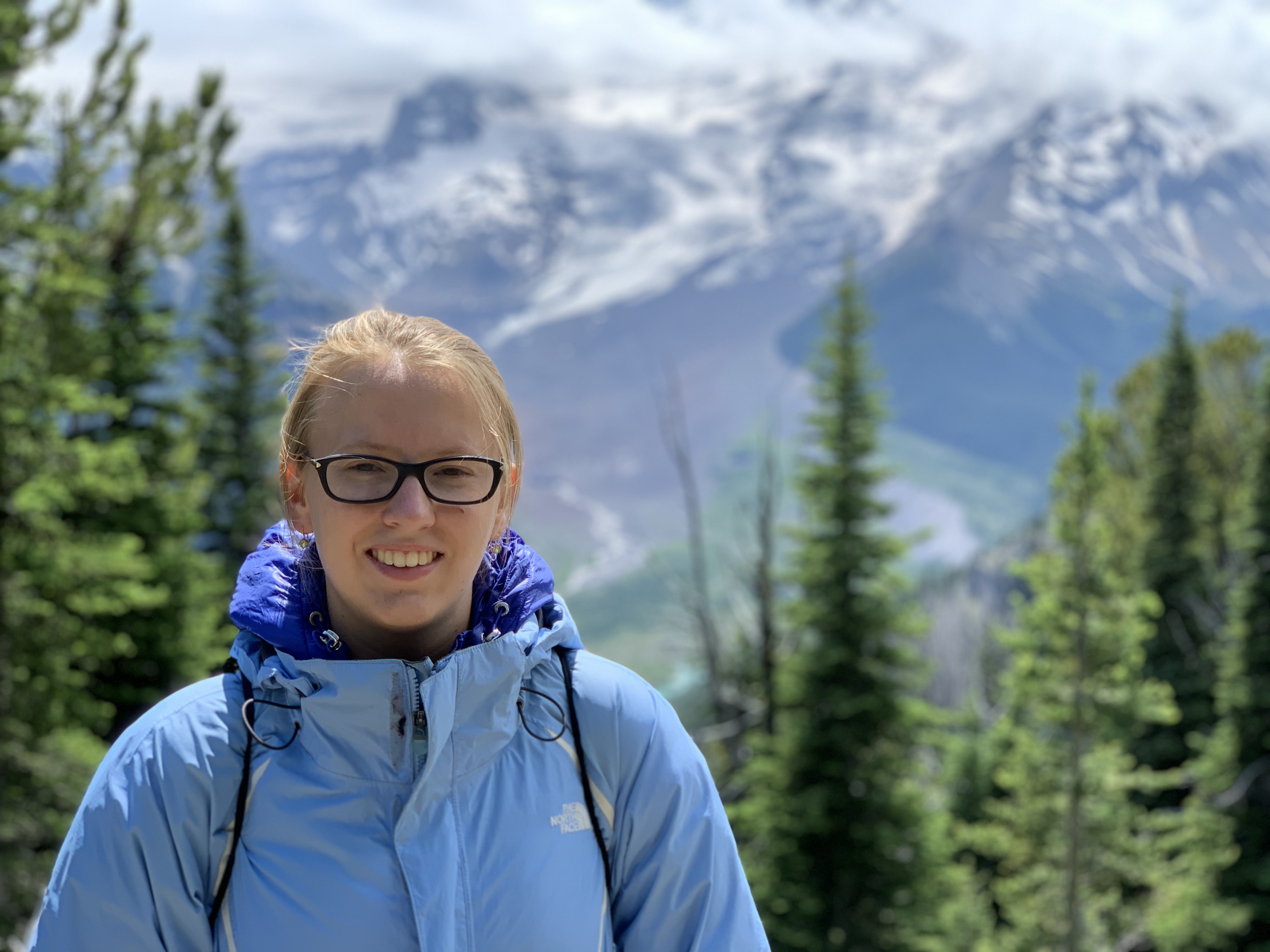 Galina Belolipetski (Photo courtesy Galina Belolipetski)
by Travis Williams
In a moment while riding the Metro, Galina Belolipetski's path to college became clear.
"I was listening to 'Yellow' by Coldplay when I got the email," said Belolipetski, a Maryland native who graduated from Virginia Tech in May 2019. "I sent a screenshot to my parents, and I started happy crying."
That email informed Belolipetski she'd been selected as one of four undergraduate students in Virginia Tech's inaugural class of Stamps Leadership Scholars in the fall of 2014. The award included full tuition, fees, room, and board for four years, along with funds dedicated to support experiential learning opportunities.
"I really loved Virginia Tech when I visited. This scholarship helped me realize that attending a school that I love was a realistic choice for me and made my choice so much easier," Belolipetski said. "It was a really great moment."
The generous support cemented Belolipetski's decision to attend Virginia Tech as an out-of-state student in the Honors College and set her on a path toward graduating with dual degrees in computer science and creative technologies with a focus in music composition. Her undergraduate experience and passion for the intersection of science and music utimately led Belolipetski to seek employment with Sonos, an electronics company known for producing smart speakers. Today, she works in app development for Sonos in Seattle, Washington.
"Virginia Tech very much prepared me for the problem-solving of the computer world, but also a lot of creativity of the music world," Belolipetski said. "Being able to combine those together was pretty cool."
Belolipetski said the opportunity to double major in areas that have traditionally been viewed as polar opposites set Virginia Tech and the Honors College apart from other universities.
"My dual major was very encouraged here, and I got to explore the intersection of the two fields through experiences fueled by Virginia Tech," she said. "These included participating in unique music computer science research opportunities, composing music using the Nintendo Wii's remote and nunchuck controller, and voice performances in multichannel audio environments like the Cube."
That experience, as well as the conferences she was able to attend while at Virginia Tech, propelled Belolipetski to a career at that same intersection of computers and music, and she can't imagine anything better.
"I really love it. It's the best job I could have had straight out of college, and maybe the best ever," Belolipetski said. "My Virginia Tech experience made me a well-rounded artist and computer scientist, and I'm continuing in both fields simultaneously as I find my way in post-graduation life."
She added that she would encourage current or future students with varying passions not to give up on them simply because they might not traditionally align.
"If you have those interests and you can't decide, you might as well go for both and see where they might land you," Belolipetski said. "It might open some doors that you didn't know about."