#HokieTracksNYC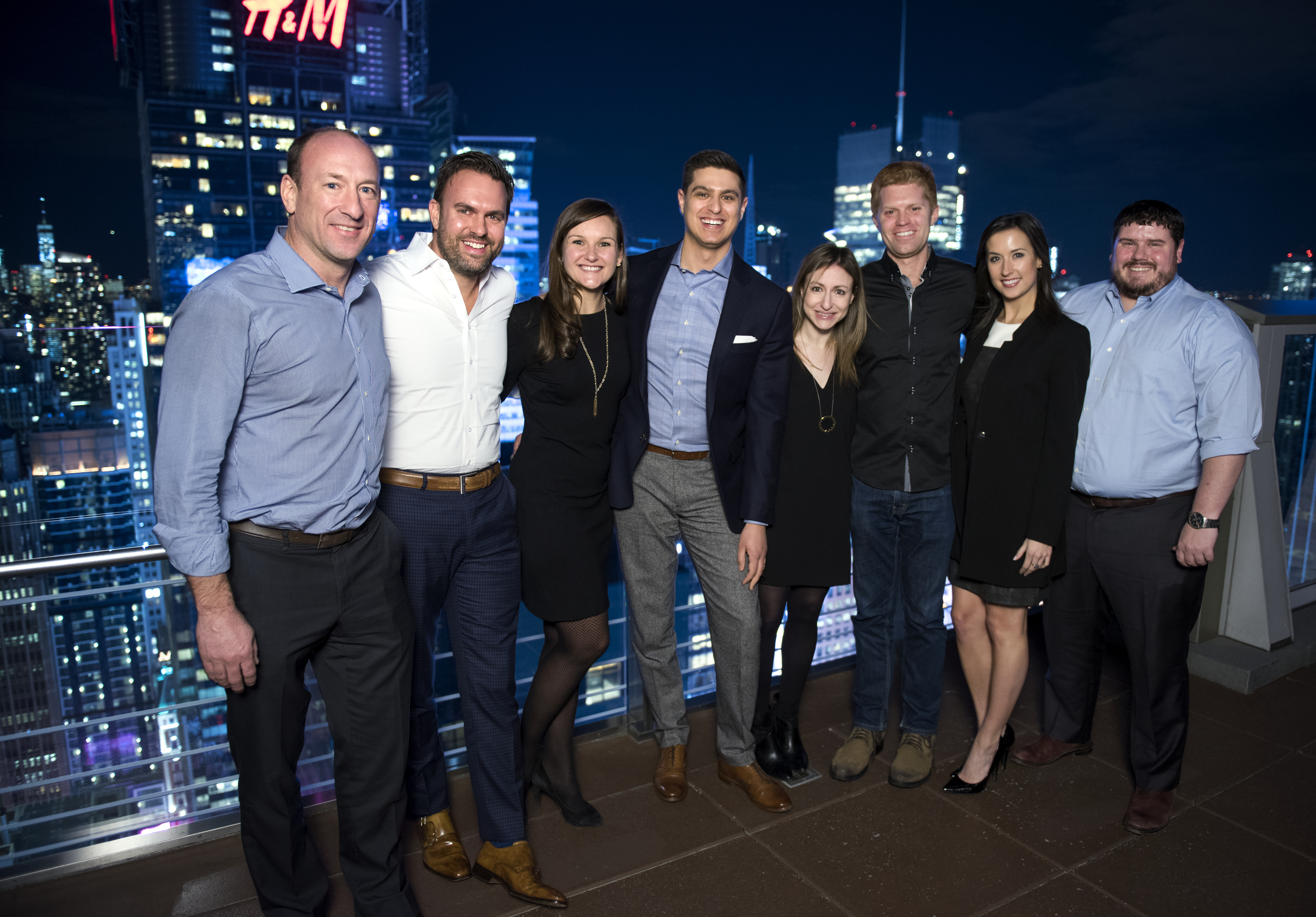 Manhattan Hokies: (left to right) Nick Cullen '91, Steve White '97, Amanda Gurtis Davis '09, Jeremy Davis '09, Lauren Rumerman '06, Patrick Farrell '07, Tara Petrucci '13, and Sean Herlihy '06.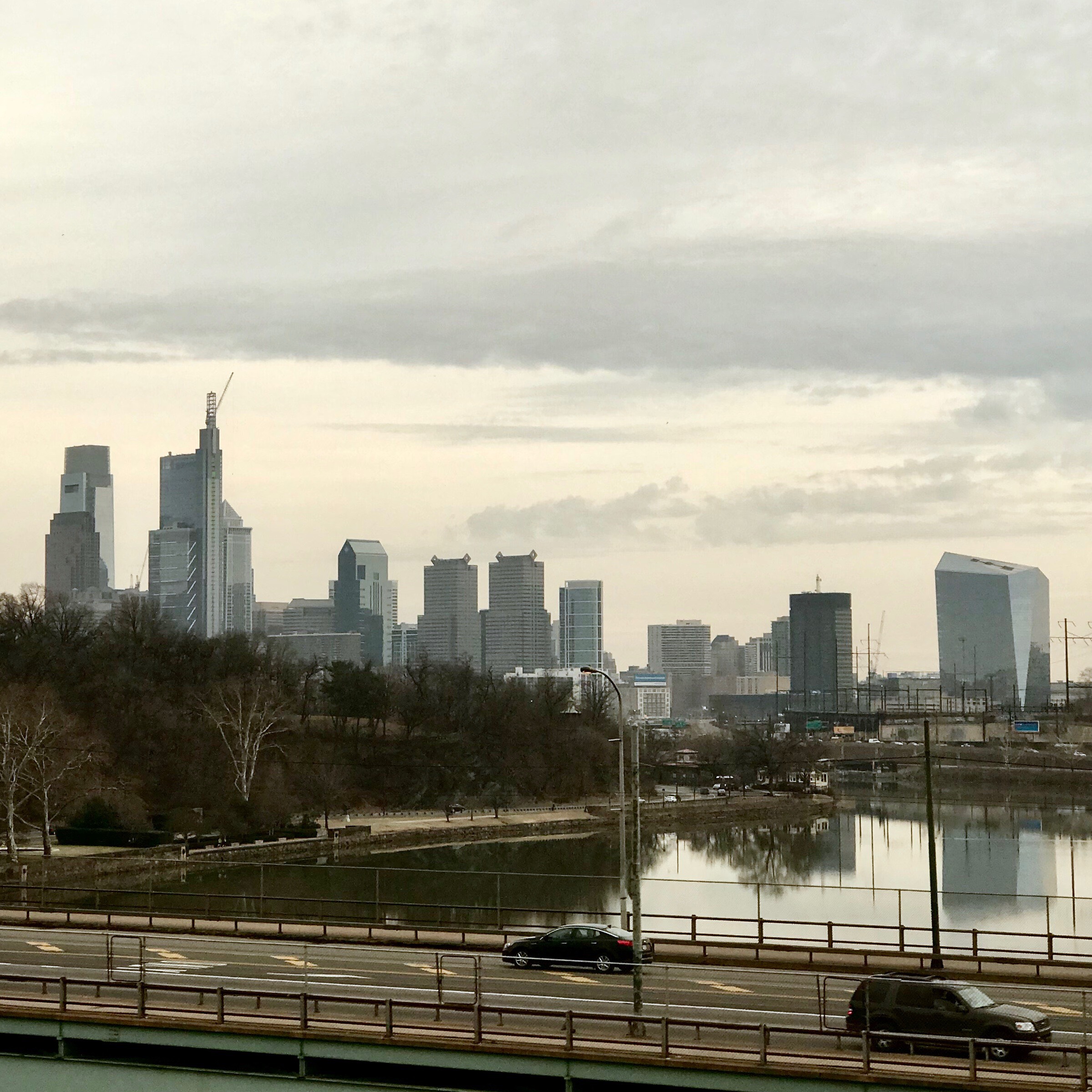 A view of Philadelphia from the train.
New York City is located just under 500 miles from Blacksburg. The differences between the tree-lined, campus community and Manhattan's towering skyscrapers are obvious, but Virginia Tech and the city share a common connection: Hokies.
Growing numbers of Virginia Tech graduates live and work in the city, and current students are frequent visitors, pursuing opportunities for metropolitan studies and urban internships.
During their recent visit to the city, the Virginia Tech Magazine team visited Tech graduates at work, gathered for a Hokie happy hour, and spent a little time taking in the sights, sounds, and smells of the city.
Their mission: to discover how Manhattan Hokies transfer their Virginia Tech spirit to the city that never sleeps.
Q&A
To break the ice, Virginia Tech Magazine posed the following question to each Hokie: "How'd you get from where you were to where you are?"
Their answers were as varied as the Hokies themselves. Read them all online at vtmag.vt.edu, and check us out on Instagram (#HokieTracksNYC) to view even more photos from the trip.
We'd also like to hear from you. Send us a note or an email with your answer and a recent image. You may just find yourself in print or online.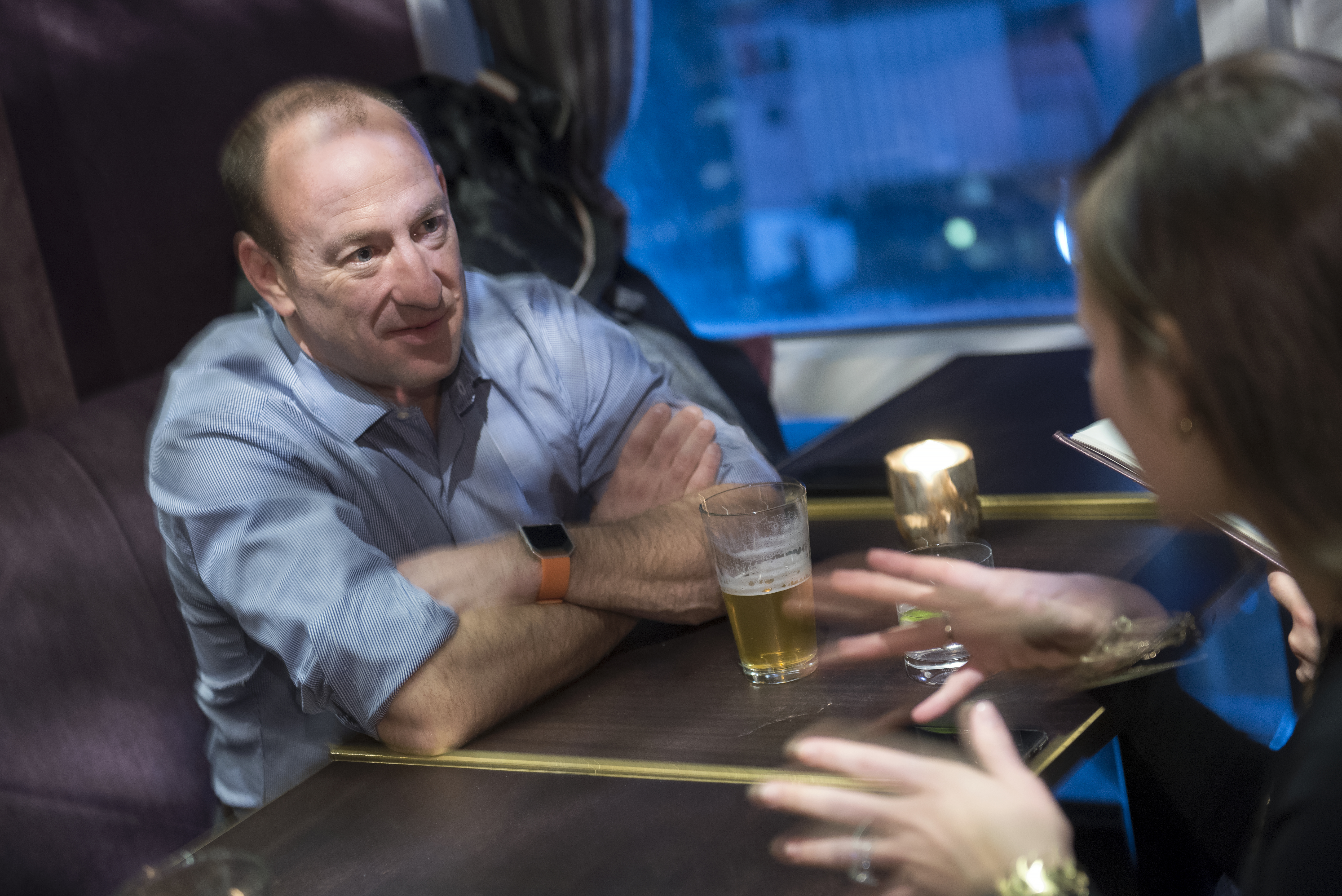 Tell Us More
In January, Virginia Tech Magazine traveled to New York City to connect with Manhattan Hokies. At a special happy hour, we asked each person to tell us more about themselves, beginning with a single question:
Q: How'd you get from where you were to where you are?
"No. 1 is realizing that no matter if you're having a high or a low point, you must remain on an even keel," said Nick Cullen '91, a managing director with Goldman Sachs. "No. 2 is realizing that it's impossible to satisfy 'The Man,' whoever it is for you. And No. 3, I got from there to here by truly appreciating and practicing the art of listening."
In 2017, the Pamplin College of Business recognized Cullen with the Mentorship Award.