COMMENCING TO SUCCEED
EACH FALL AND SPRING, A NEW group of Hokies moves their tassels, stepping away from life as students into new roles as alumni of Virginia Tech. Although graduation may feel like the culmination of a year of lasts, the ceremony is really a beginning.
That's why Hokies use the term commencement. The word commencement reflects the meaning of the Latin "inceptio," a beginning. Commencement was the name given to the initiation ceremony for scholars in medieval Europe. The very first college degrees certified that the bearer could instruct others in a particular academic discipline. As part of the graduation ritual, which usually included a feast given by the graduate as a thank you to professors and friends, the new scholar also delivered their first lecture as a legitimate teacher. Thus, they "commenced to teach."
And while some new Virginia Tech alums do go on to teach, each year our graduates also pursue a broad scope of careers around the world in fields as diverse as the new alums themselves.
In this story and in future issues of Virginia Tech Magazine, you'll learn more about how Virginia Tech's young alumni—Hokies who have graduated in the previous 10 years—are "commencing" to succeed.
ART ON WHEELS
BRIDGET OLSON made the most of her final semester as a Hokie, even when she had to return to her Charlottesville, Virginia, home to finish her classes online due to COVID-19.
"I basically get up, do art, go to bed," said Olson, a May 2020 Virginia Tech graduate and artist. "It all happens in my living room."
Her daily plan seemed pretty straightforward, but what she created was anything but simple. On June 24, Olson's mural, "Octo Bus," won the sixth annual City Art Bus Competition in Charlottesville. The design will be featured on one of the city's buses for an entire year. Olson's art was selected from 78 applicants from around the world.
"I don't know how to bring words into the feelings that I had when I found out," said Olson. "It was amazing, uplifting, honoring, especially around the time of finals and graduation. It was the perfect icing to the cake."
For Olson, who still was working to complete her bachelor's degree in creative technologies at the time, the bus competition was far from the only thing on her plate. She was, and still is, creating new pieces for her Instagram page and online portfolio, but when the opportunity for the bus competition presented itself, Olson decided it was worth a shot.
"My mom sent it to me," Olson said. "I was like, 'I've got some time on the weekends. Why not? Might as well knock this out.'"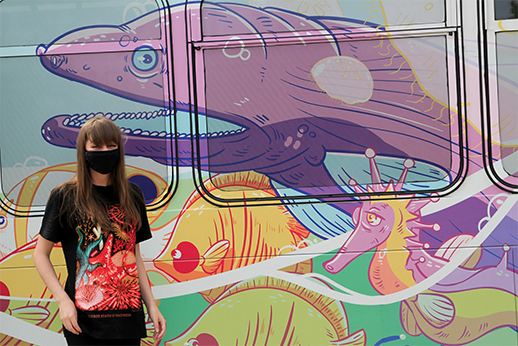 Bridget Olson
The inspiration for "Octo Bus" stemmed from Olson's lifelong love of the ocean and its inhabitants. During a trip to Cozumel, Mexico, Olson came face to face with the creatures that had long inspired her. After her dad came up with the pun "Octo Bus," Olson knew exactly what her submission would feature.
"It was amazing and terrifying seeing those animals that I've loved since I was a kid," said Olson. "I have always liked drawing ocean animals and ocean life because I think they're fun and kind of goofy looking. Everything and anything visual inspires me—nature, animals, wildlife, other mediums, other artists, video games."
During the unprecedented spring 2020 semester, Olson designed a digital re-creation of a photo of two doctors from Tampa Bay General Hospital who were embracing in the midst of the pandemic. Her piece was featured in the Moss Arts Center's Student Arts Spotlight, an online art exhibition.
Though Charlottesville residents might only see her 2D work, Olson's skills extend beyond what she can put on a bus. Mainly working in digital space, Olson creates 3D models, animations, and, on occasion, a sketchbook drawing, just for fun. Art has been an installation in Olson's life for as long as she can remember.
"I am learning disabled," Olson said. "I can't remember things well or read as well, so I naturally gravitated towards art. I was never a book kid or a do-puzzles-for fun kid. I was the consumer of visual images and games. My disability has guided me down the path of artwork."
Olson hopes that "Octo Bus" is the beginning of a successful art career. She is currently interning at Serenity Forge, a video gaming company in Colorado.
Olson loves her work and encourages everyone to seek out the same love for art that she has found.
"When I'm not creating or producing some sort of work, whether it's for myself or others, I tend to get bummed out," Olson said. "I really need a constant flow of either taking in art or creating and producing in some form. Art keeps me going, and I couldn't imagine doing anything else with my life. I really encourage everyone out there, artist or not, to find their bus!"
A LOCK ON HOTEL SAFETY
When ERICA GRANT came to Virginia Tech, she discovered a passion that she has turned into a business venture.
Grant '16 became interested in security, particularly for women. She served as president of the university's chapter of Help Save the Next Girl.
"I met so many people whose stories really moved me—stories of trauma, people not feeling safe, and various situations due to things that have happened in their lives," said Grant, who majored in physics.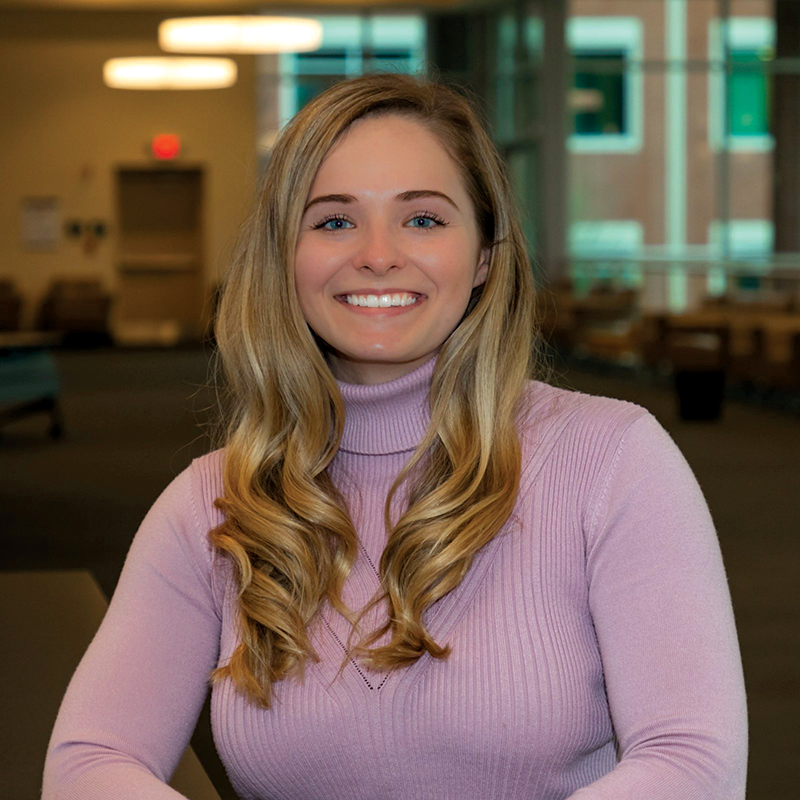 Erica Grant
Now a graduate student at the University of Tennessee (UT), Grant formed Quantum Lock Technologies in 2019. In October, she was named as one of 10 finalists in the Collegiate Inventors Competition as a result of her work.
The idea for the business piqued when Grant realized how easy it was to hack into hotel keycards and break into a room. Quantum Lock reduces that risk by combining quantum technology, smartphones, and smart locks to secure hotel rooms.
The software can be used in an app or a keycard, as well as in communications operations. The tool allows a hotel's front desk to monitor a room door and provide data about the efficiency and performance of hotel staff.
"I saw that there was a clear connection between quantum information and security, especially when it comes to the consumer," said Grant. "We aren't reinventing the lock, but we are creating the brains that make keys, locks, and connected machinery more secure."
Grant launched the company after winning a $5,000 grant from the Boyd Venture Challenge, a seed fund grant competition offered by the Anderson Center for Entrepreneurship & Innovation at UT.
The patented technology has been accepted into the Innovation Crossroads accelerator program at Oak Ridge National Lab, where the company will receive product development funding to rigorously test its system before going to market.
In the future, Grant said she wants to expand the company into other areas, such as security in government agencies, manufacturing facilities, smart homes, hospitals, apartments, and vehicles.
"I really see Quantum Lock as a platform technology," said Grant. "Even though we are starting with these larger systems, like hotels, corporations, and government security, I do see that the path will go toward lock boxes, cars, and smart homes. These are all areas that need security and will need it more and more."
HALF-NASA ENGINEER, HALF-YOUTUBE CHEF
What do delicious food, mechanical design engineering, and corporate advertisements have in common? Virginia Tech alumnus VICTOR STEWART.
Stewart graduated with a bachelor's degree in engineering science and mechanics and a master's degree in biomedical engineering in 2012 and 2013. He's chosen pursuits as diverse as working for NASA to launching a cooking channel on YouTube.
At Virginia Tech, networking, communication, and interdisciplinary collaboration taught him "those softer skills" Stewart finds valuable now, including respect for others and the ability to delegate. Research made him more perseverant and attentive.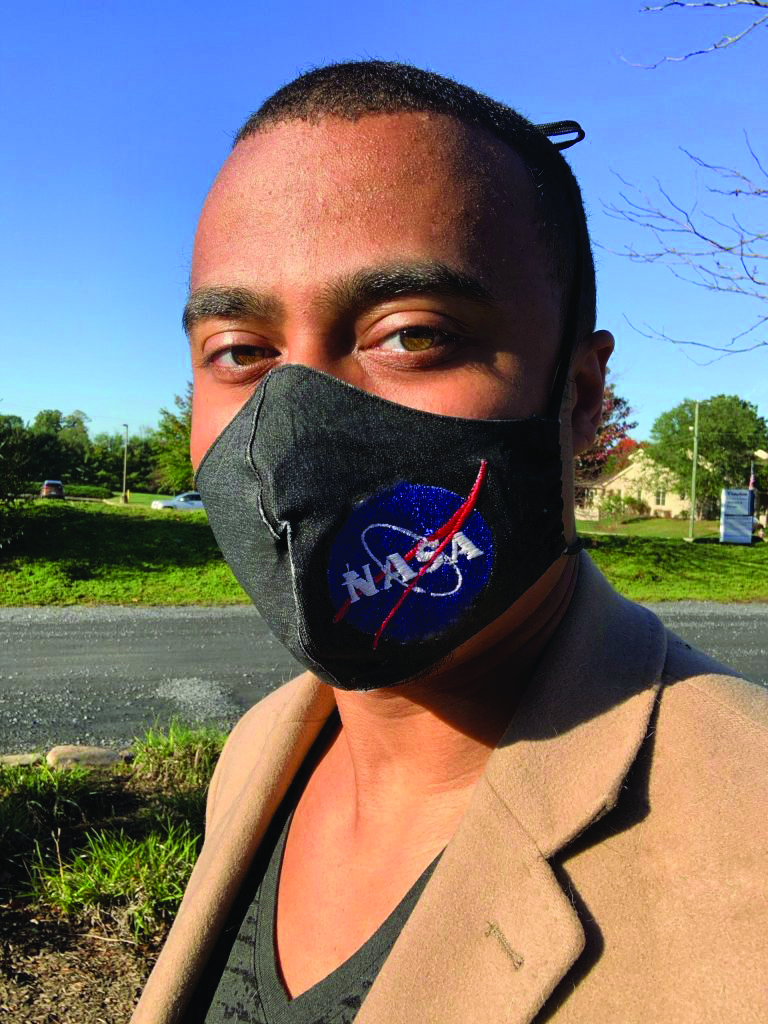 Victor Stewart
A mechanical design engineer at NASA, Stewart assists in generating design drawings that turn into actual products and functioning systems.
"I am really proud of my first project at NASA," Stewart said. "I supported a radiation testing effort, which led to creating a product that actually went into space. It recorded data in space and helped us gain more understanding of radiation effects we experience during airline flights. It was amazing to be part of that. "
Other projects Stewart has supported include testing autonomous satellites and supporting spacecraft assessment and testing for successful launches.
This year, he began a cooking channel on YouTube, Chef Vic Cuisine, and he recently published his first cookbook.
As a child cooking with his father, Stewart remembers thinking the science of it was magical. He wondered how the same basic ingredients—flour, salt, sugar—could turn into different, unique food items.
"For me, [cooking is] science and creativity," said Stewart. "Recipes follow steps and have measured ingredients, but the outcome is this flavorful and fun dish that I created. I wanted to be able to teach others how to cook, passing on my love of cooking through a simple, you-can-do-this-too type of instruction."
Stewart is also a commercial model for several national corporations.
Rosie Hutchison, an intern and a senior public relations major; Laura McWhinney, communications and marketing coordinator for the Department of Biomedical Engineering and Mechanics; and Haley Cummings '20, former intern, contributed to this story.