SURFACE SHIELD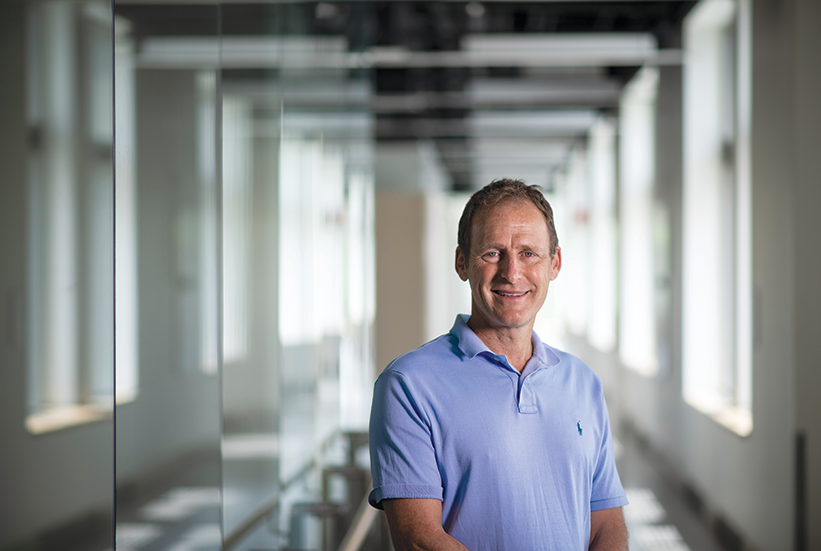 William Ducker
A VIRGINIA TECH PROFESSOR HAS found a solution to the rapid spread of the coronavirus on common surfaces.
In March, William Ducker, a chemical engineering professor, developed a surface coating that, when painted on common objects, inactivates SARS-CoV-2, the virus that causes COVID-19.
Since April, Ducker has been working with Leo Poon, a professor and researcher at the University of Hong Kong's School of Public Health, to test the film's success at inactivating the virus. Their research was published in July in ACS Applied Materials & Interfaces, a scientific journal for chemists, engineers, biologists, and physicists.
The results of the tests have been outstanding, Ducker said. When the coating is painted on glass or stainless steel, the amount of virus is reduced by 99.9 percent in 20 to 30 minutes, compared to the uncoated sample. The half life of the virus is about 3 to 4 minutes on the coating. Ducker's expectation is that his team can inactivate the virus in minutes.
The coating consists of two main ingredients:
• Cuprous oxide, which is used as a pesticide and has proven to be effective against two other viruses.
• Commercial polyurethane, which is hard-wearing and easy to apply.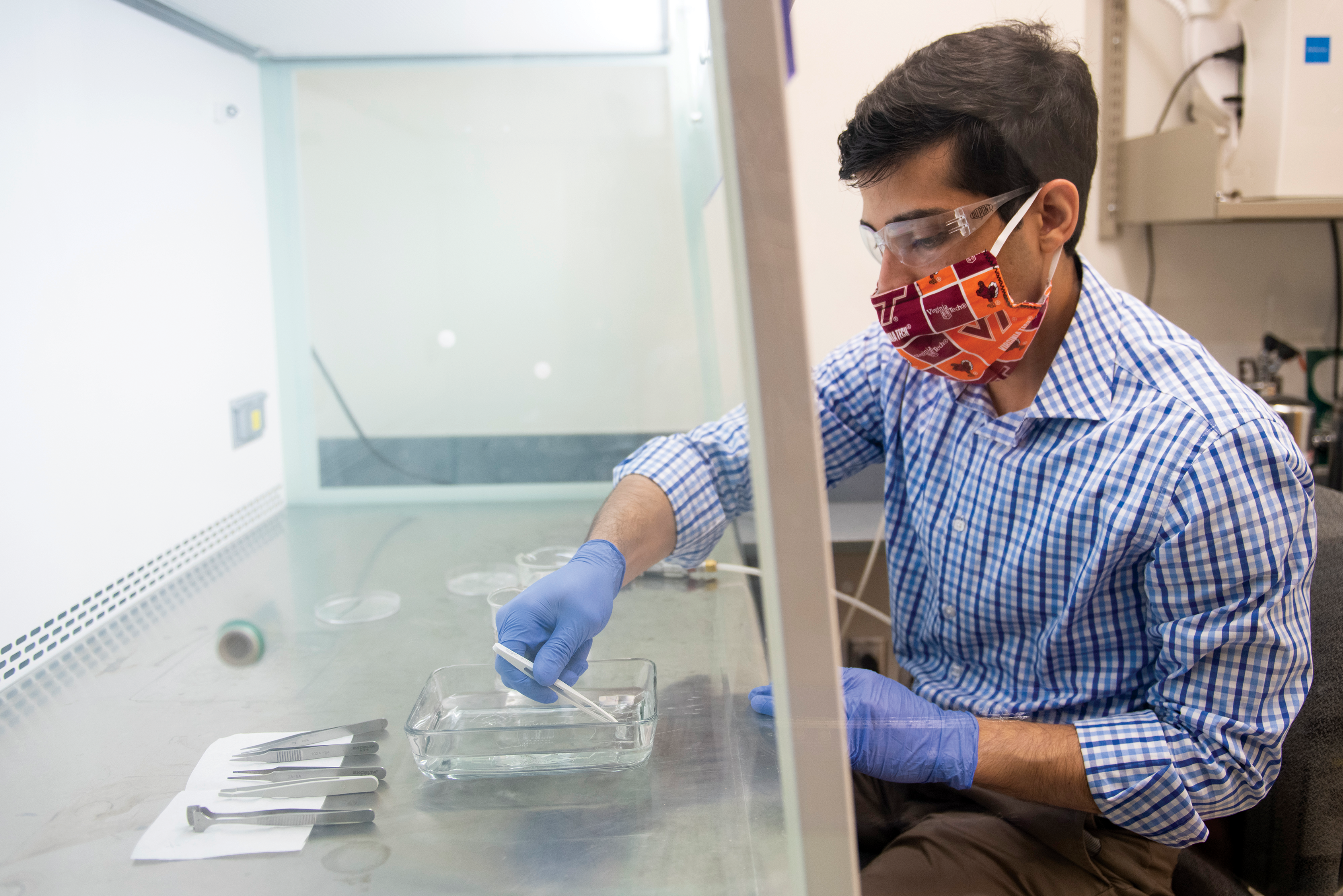 FILM-MAKER: Graduate assistant Saeed Behzadinasab works with a team that is developing a substance to neutralize the SARS-CoV-2 virus on surfaces.
Results show that the coating does not peel off after being slashed with a razor blade. Tests also show that it retains its ability to inactivate the virus after multiple rounds of being exposed to SARS-CoV-2 and then disinfection or after being submerged in water for a week.
"The idea is when the droplets land on a solid object, the virus within the droplets will be inactivated," said Ducker, whose research already focused on making films that kill bacteria. "We have to use our chemical knowledge and experience of other viruses to guess what would kill it [SARS-CoV-2]."
Ducker hopes to attract funding in order to mass-produce the film while also working on other coatings to inactivate the virus.
To be sure, the film does not replace other safety measures that people should take to slow the spread of the coronavirus, such as handwashing, physical distancing, and wearing a mask.
Even so, "people won't have to worry as much about touching objects," Ducker said. "It will be both practical and reduce fear." JKB