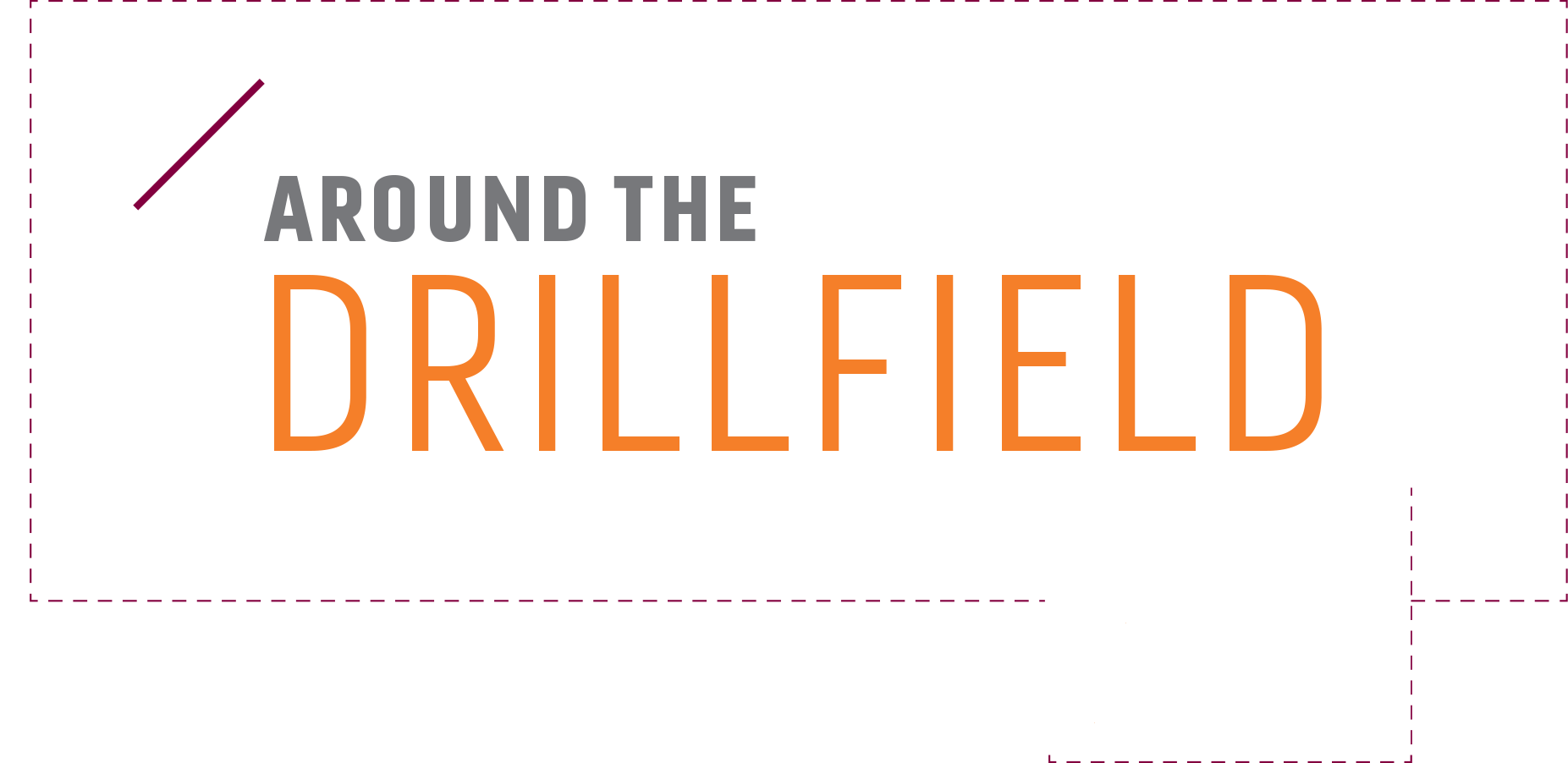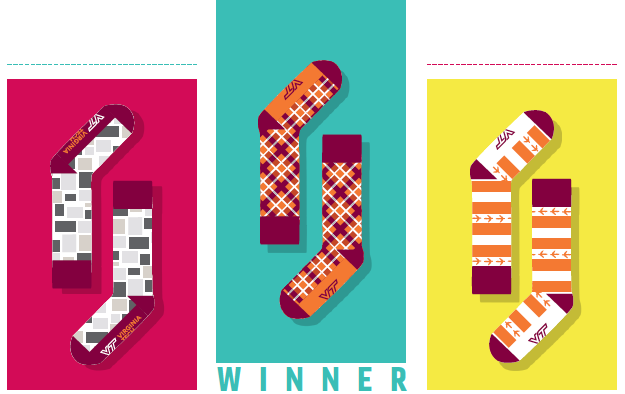 SOCK IT TO ME!
SOCK IT TO ME!
MAROON AND WHITE LINES criss-cross over an orange background on new, limited-edition Hokie socks.
The design, titled "Sunrise on the Drillfield," was created by senior fashion merchandising and design student Jiale Man. It was chosen by the Hokie community as the winner of a three-way vote to determine which design would be made into limited-edition Hokie footwear.
"I wanted to use the school colors to create something that is really representative of Virginia Tech," Man said about the inspiration for her design. "Plaid is a pattern that a wide audience can appreciate, and you can wear it in a variety of different settings."
It was Man's interest in costumes and fashion, combined with her talent as an artist, that led her to Virginia Tech's Department of Apparel, Housing, and Resource Management. "I've always been interested in costumes and character design, and I love the idea of being able to see the things I draw become real," she said.
Originally from Qingdao, a coastal city in China's Shandong province, Man said Virginia Tech provides an ideal college experience for her. "The campus is beautiful," she said. "The weather in Blacksburg is actually quite similar to the weather in Qingdao, which helped me feel comfortable and at home here when I arrived."
Now in her senior year, Man hopes to go on to graduate school to continue honing her craft and developing new ideas. "Working on my portfolio helped me realize that costume design is really a per-
fect match for my interests and my abilities," she said. "Someday, I would love to be doing costume design for the theater."
Socks bearing Man's winning design are currently in production and are expected to be ready in early December. In honor of Giving Tuesday, these limited-edition socks will be available only for a short time as a reward for Virginia Tech supporters who make a gift to the university between Nov. 30 and Dec. 2.
"I hope these socks create a sense of warmth and passion," said Man, anticipating seeing her design brought to life. "I hope they transmit the Hokie Spirit and a sense of pride in being part of Virginia Tech." BS