Unwavering in Unprecedented Times
By Mason Adams | Art By Andy Potts
VIRGINIA TECH'S SERVICE MISSION AND TECHNICAL EXPERTISE HAVE EVER PLACED IT ON THE FUTURE'S LEADING EDGE. HOKIES HAVE PLAYED KEY ROLES IN SHAPING THE WORLD AND THE WAY THAT WE WORK FOR NEARLY 150 YEARS. AND THEY WILL CONTINUE TO DO SO IN THE FUTURE.
THE UNIVERSITY'S 1872 CREATION ARRIVED ON THE TAIL END OF THE INDUSTRIAL REVOLUTION. VIRGINIA TECH'S FORMATIVE FIRST DECADES PLAYED OUT AMID MASSIVE SOCIETAL CHANGES THAT COMPLETELY DISRUPTED HOW PEOPLE CONSIDERED WORK. THE PROGRESSIVE MOVEMENT OF THE EARLY 1900S SHAPED AMERICA'S CONCEPTION OF JOBS AND GAVE WORKERS IMPORTANT NEW RIGHTS, EVEN WHILE TECHNOLOGICAL ADVANCES LED TO RAPID MECHANIZATION BY INDUSTRY. VIRGINIA TECH KEPT PACE, CONTRIBUTING TO LEAPS FORWARD IN AGRICULTURE, ENGINEERING, AEROSPACE, COMPUTER SCIENCE, AND MANY OTHER FIELDS.
NOW, IN 2020, THE CORONAVIRUS PANDEMIC HAS ACCELERATED THE DEVELOPMENT OF TELEWORK AND WORKPLACE SAFETY PRACTICES. AND VIRGINIA TECH IS POSITIONED AT THE RIGHT PLACE AND RIGHT TIME WITH THE RIGHT VISION TO PLAY A CRITICAL ROLE IN ADVANCING THE FUTURE OF WORK WHILE ALSO MAKING IT MORE JUST, INCLUSIVE, AND ACCESSIBLE FOR WORKERS THROUGHOUT THE WORLD.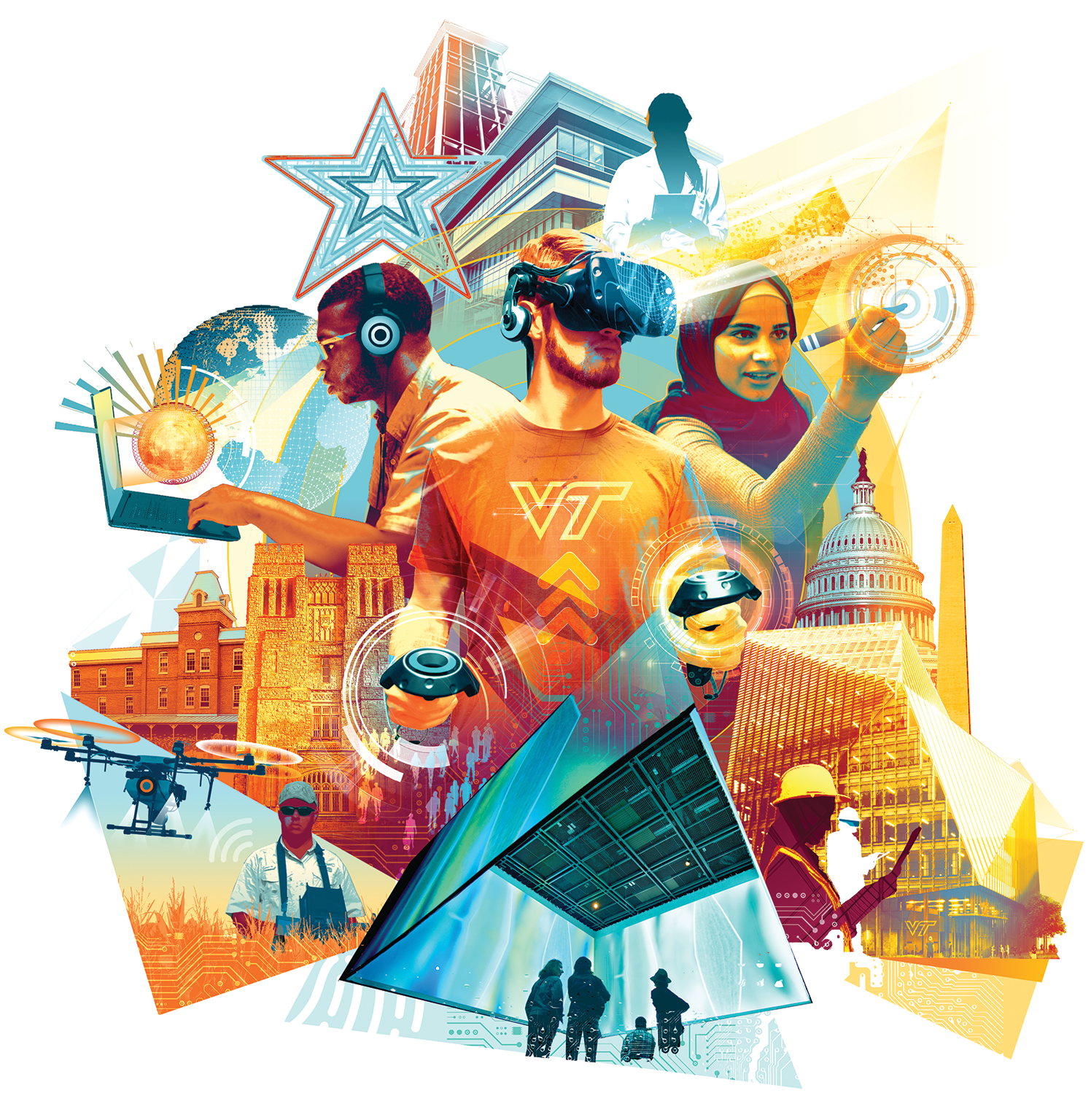 The Age Of Automation
Founded in 1872 on the cusp of the Industrial Revolution, the university's land-grant mission and technical expertise have kept it squarely placed at the forefront of science and technology—from robotics and automated farming to brain science and space flight.
Virginia Tech President Tim Sands' Beyond Boundaries vision was five years old when COVID-19 rocked the world. In retrospect, that half-decade turned out to be an essential period of preparation that uniquely positioned the university for a global leadership role just when the world needs it most. Virginia Tech has always endeavored to serve, and now it is responding—not just to the crisis of the moment, but to the lasting changes the pandemic will leave in its wake.
"Our strategies, preparation, and hard work make a difference and create real-time results for the commonwealth and the world," Sands said. "We face the same imperative that energized our predecessors throughout the university's history—the imperative to grow, evolve, and make the world a better place for everyone. Today, more than ever, Virginia Tech finds itself engaged and ready to honor our motto Ut Prosim (That I May Serve), with momentum, energy, and opportunity on our side."
The surge in automation that transformed the mass production of goods during the late 1800s and early 1900s only accelerated in the 21st century, disrupting and transforming almost every business sector around the world. The distillation of computing power transformed technology that once occupied entire buildings into smartphones that fit into pockets, and has profoundly changed not only how we work, but how we think.
Such innovations affect businesses and members of the workforce across national boundaries, social classes, political alignments, and industries. A 2019 report by McKinsey Global Institute, "The future of work in America," found that trends are accelerating inequalities, not just between workers but between geographic areas.
"Without bold, well-targeted interventions, automation could further concentrate growth and opportunity," the report concludes. "But these trends are not set in stone. It is possible to turn this period of technological change into an occasion to create more rewarding jobs and build better learning systems and career pathways."
Shaping The Future
Virginia Tech's motto, Ut Prosim (That I May Serve), demands that the university meet this moment, and indeed, it is growing to play a bolder role in the world, expanding programs that will support and direct the progression toward the future.
The university is building relationships with an array of public and private partners to wrestle complex problems, develop innovative solutions, and benefit people everywhere.
In Roanoke, the Fralin Biomedical Research Institute at VTC and Virginia Tech Carilion School of Medicine train leaders for the health care industry—a rapidly growing arena that McKinsey projects will continue to expand well into the future.
In the greater Washington, D.C., metro area, Virginia Tech is building on its existing facilities with the development of the Innovation Campus in Alexandria. Through this new initative, the university will prepare tens of thousands of graduates for roles in computer science, engineering, and other fields whose needs are outstripping the currently available workforce.
But Virginia Tech isn't just training workers; it's developing tomorrow's leaders.
In Arlington, the university holds a leadership role in the Commonwealth Cyber Initiative, a partnership that brings together colleges and universities across Virginia. The initiative serves as a catalyst to advance technologies at the intersection of security, autonomy, and data—foundational elements that are necessary glue for the systems that are driving the future of work.
In the mid-1960s, Intel co-founder Gordon Moore noticed how rapidly computer science was developing. He posited what became known as Moore's Law: that the number of components on a circuit would double every year or two. The prediction largely has held up: computing power has rapidly increased while its size has simultaneously decreased. That evolution, which put powerful smartphones into the pockets of 81 percent of Americans, revolutionized how we integrate computers into our daily lives.
As a society, we're still sorting out exactly what this means for how we live.
An Unexpected Shift
"Big technological advances don't initially improve productivity dramatically—firms operate the same way, using new technology," said Melinda Miller, assistant professor in the Department of Economics. "It's only once production can be reimagined that the great productivity improvements occur. A classic example is factories, which were initially vertically oriented to take advantage of a single power source, like water or steam, but then became horizontal with the advent of electricity, resulting in the typical assembly line set-up we're familiar with today."
The pandemic of 2020 unexpectedly introduced a steeper tilt toward remote work and new ways of delivering services, accelerating shifts that were already underway.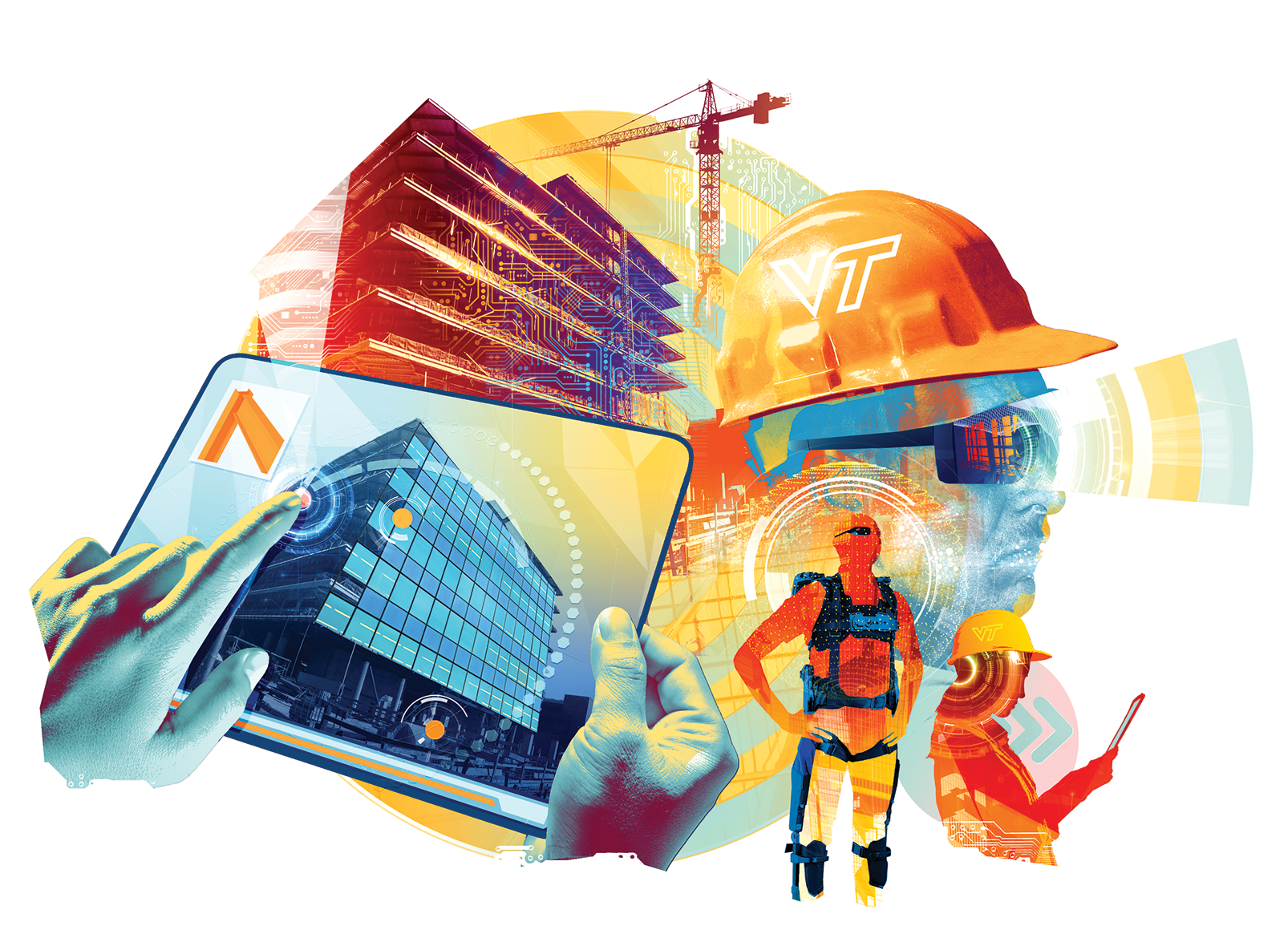 "While technological transformations and their effects on the future of work are inevitable, it looks like COVID-19 has already expedited the transition," said Navid Ghaffarzadegan, associate professor in the Grado Department of Industrial and Systems Engineering. "Many workplaces have changed substantially, limiting their physical capacities and letting people work remotely. We are moving from 'push' environments, where technologies were mainly advocated by technology developers, to 'pull' environments, where technology is demand-driven."
The pandemic's tilt to telework has made for a more fluid boundary between work and home life for many people, complicating efforts to find a satisfying balance. Charles Calderwood, assistant professor in the Department of Psychology, said that dynamic may persist beyond the pandemic, because organizations are realizing a cost savings from reduced office space, and individuals prefer to curtail time spent commuting. However, many employees in direct customer service settings, such as hospitals or restaurants, have not seen significant changes in their workplaces, even as they face a greater risk of exposure to the virus.
"These potentially diverging paths for employees working in different types of jobs have a strong potential to magnify disparities and inequities in work-life balance, which already tend to favor higher-salary and higher-status workers," Calderwood said. "We also need to be sharply concerned about occupational health disparities that may set in or be magnified for employees who are at greater risk for serious illness from COVID-19. Many employees are struggling to balance working at home while their children are learning virtually, often with little guidance or support from organizations in how to balance these demands."
Building A Better Workplace
Many Virginia Tech researchers are developing new technologies for fields where on-demand knowledge is vital for efficiency and safety.
Abiola Akanmu and Tanyel Bulbul both work with digital modeling in the Myers-Lawson School of Construction, though in different ways.
"One of the greatest concerns of a lot of the high-tech companies in construction is that they don't have enough people trained to implement these sensors. And it costs money to send workers to companies to be trained."
Abiola Akanmu
Assistant Professor Of Practice in the
Myers-Lawson School Of Construction
Construction sites increasingly use sensors that can track the location of supplies and equipment, monitor the flow of people and materials, and analyze the physical movements of individual workers to facilitate improved ergonomics. Akanmu, an assistant professor, uses that data to create teachable virtual construction scenarios that engage students' hands and minds through augmented reality and holograms. And her work can be adapted for use in the private sector, allowing companies to better and more efficiently train their workers while providing a safer environment.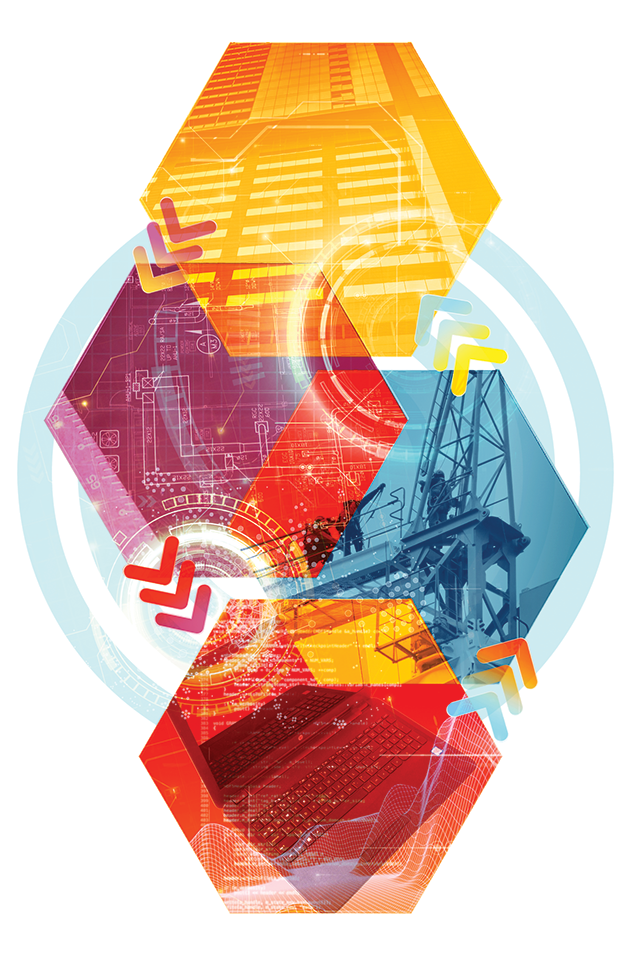 "One of the greatest concerns of a lot of the high-tech companies in construction is that they don't have enough people trained to implement these sensors," Akanmu said. "And it costs money to send workers to companies to be trained."
Bulbul, an associate professor, uses sensors to model, design, and monitor replicas of buildings in ways that allow developers to plan, maintain, and evolve structures to optimize efficiency.
"Construction never ends," Bulbul said. "There's always construction on hospitals, in airports. For these kinds of structures and infrastructure projects, you need a model, or what we now call a digital twin. You start with design and keep adding information, and the physical building and digital twin eventually can interact. They can exchange information and be used to update each other."
"We're not training workers for construction; we're training managers and leaders of construction projects and construction processes. What they manage will be some combination of technology and people."
BRIAN KLEINER
The Bogle Professor Of Engineering
and Director of the Myers-Lawson School Of Construction
Akanmu and Bulbul are bringing this necessary approach to their research and teaching, balancing a deep knowledge in their respective fields with collaborators who possess different backgrounds, expertise, and skills.
Smart construction requires a team-based approach. The challenge facing companies is how to approach a changing industry that requires specialized knowledge not just in building, but in computer science, design, and other fields that vary by projects.
Virginia Tech doesn't teach to specific technology, but instead equips students with the skills to adjust, adapt to, and ultimately direct technological changes in an ever-changing world.
"We're not training workers for construction; we're training managers and leaders of construction projects and construction processes," said Brian Kleiner, the Bogle Professor of Engineering and director of the Myers-Lawson School of Construction. "What they manage will be some combination of technology and people. We try to instill that in them and at the same time expose them to the principles behind the trends driving the future, knowing that specific technologies may change. As a result, they graduate as leaders."
In some cases, leadership may involve deciding where automation is needed—but also where it is not.
"We put people first—how technology and automation can support the human endeavor and not the other way around," Kleiner said. "We need to be really careful that we're serving people in societies. It's a different philosophical approach compared to tech-based universities that are driving technological development for its own sake."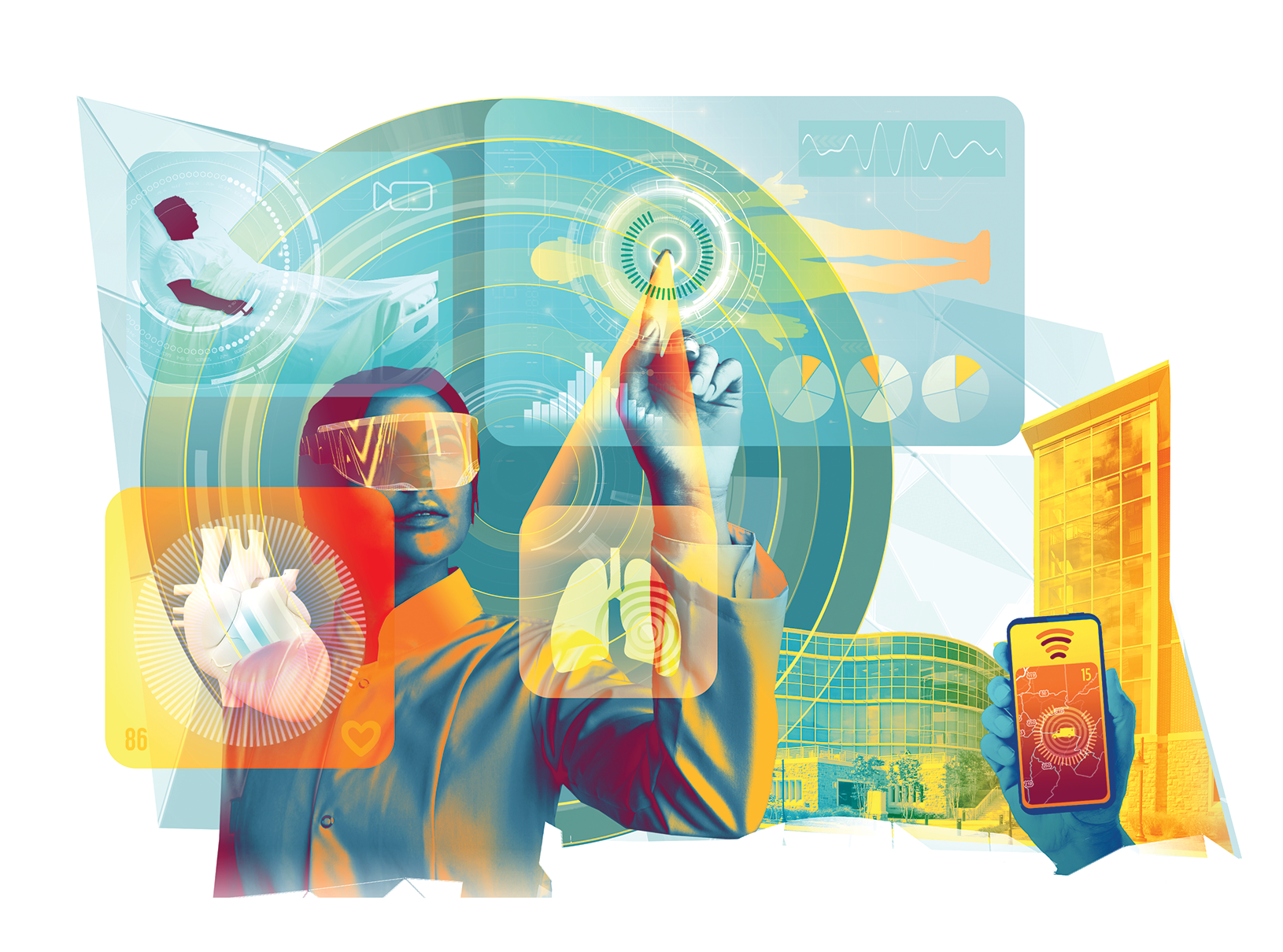 The Future Of Health Care
For an example of how Ut Prosim (That I May Serve) undergirds Virginia Tech's approach to the future, consider how an array of colleges, institutes, and programs all are working to improve the design of medical facilities.
Industrial design faculty in the School of Architecture + Design are partnering with faculty in the Fralin Biomedical Research Institute and Virginia Tech Carilion School of Medicine on projects ranging from working with wounded veterans to address their unmet health care needs to partnering with the health care industry to redesign hospital treatment rooms in ways that offer more-efficient tools for doctors while improving the patient experience. Since the pandemic, that effort has increasingly grown to include telemedicine advances as well.
"We're finding more and better ways to engage with companies and move new discoveries made at Virginia Tech into the marketplace. That process extends their benefit to more people in the world and helps fulfill an imperative of our service ethic and mission as a land-grant university."
Brandy Salmon
Associate Vice President For Innovation
and Partnerships
The Institute for Creativity, Arts, and Technology (ICAT) partnered with Steelcase, a workspace design company, and built a team that included members from the Fralin Biomedical Research Institute, College of Architecture and Urban Studies, and College of Engineering to reimagine the hospital workspaces. The team interviewed and observed real-life emergency procedures and workflows in multiple Carilion Clinic hospitals to get better information to clinicians and doctors when and where they need it.
The ICAT team drew inspiration from unexpected places:
• Technology used by rideshare apps, which allows clinicians to see the arrival time and location of ambulances and EMTs.
• Way-finding Bluetooth technology that allows clinicians to see what's happening throughout the unit, even when they're not physically present.
• Cockpit-style monitors that show each patient's vital signs and a camera feed from the hospital room, as well as specialized displays outside each room that allow clinicians to view important information from the hallway.
Because of Virginia Tech's close partnership with Carilion Clinic, its researchers are grounded in the day-to-day reality of what works and what doesn't in a real-world setting.
"We worked closely with Steelcase to look at what are the workflows and how can workflows change as we provide more technology to the environment," said Tom Martin, ICAT's deputy executive director and a professor of electrical and computer engineering. "We want to provide more situational awareness for the team—who's in the room, who needs to be in the room. Particularly in emergency situations, rooms can get very crowded, and it's hard to figure out who should be in the room and who shouldn't."
The team's work is a critical first step that will inform the design of products that will be used in hospitals but may also be applied to other areas of work.
The university supports the flow of research and ideas into the public and private spheres through Virginia Tech's LINK + LICENSE + LAUNCH, a one-stop shop for companies and entrepreneurs that builds partnerships; actively engages with the market; and makes connections for alumni, corporate partners, and federal and state partners. LINK supports strategic partnerships across the university, and now, efforts associated with the Innovation Campus. Last year, LICENSE supported 20 new intellectual property licenses, six tech startups, and 148 invention disclosures from the Tech community. It supported applications for more than 70 patents and three new varieties of plants, with more than 50 patents awarded. LAUNCH initiated a new Proof-of-Concept grant program to provide much needed funding to technologies with potential for real-world application.
The team targets the kinds of high-demand fields where Virginia Tech thrives, such as autonomy, digital techology, cybersecurity, satellite technologies, transportation, biomedicine, devices and robotics, and agriculture. Not coincidentally, those fields show up in McKinsey's future of work report as high-growth sectors in coming decades.
"We're finding more and better ways to engage with compapanies and move new discoveries made at Virginia Tech into the marketplace," said Associate Vice President for Innovation and Partnerships Brandy Salmon. "That process extends their benefit to more people in the world and helps fulfill an imperative of our service ethic and mission as a land-grant university."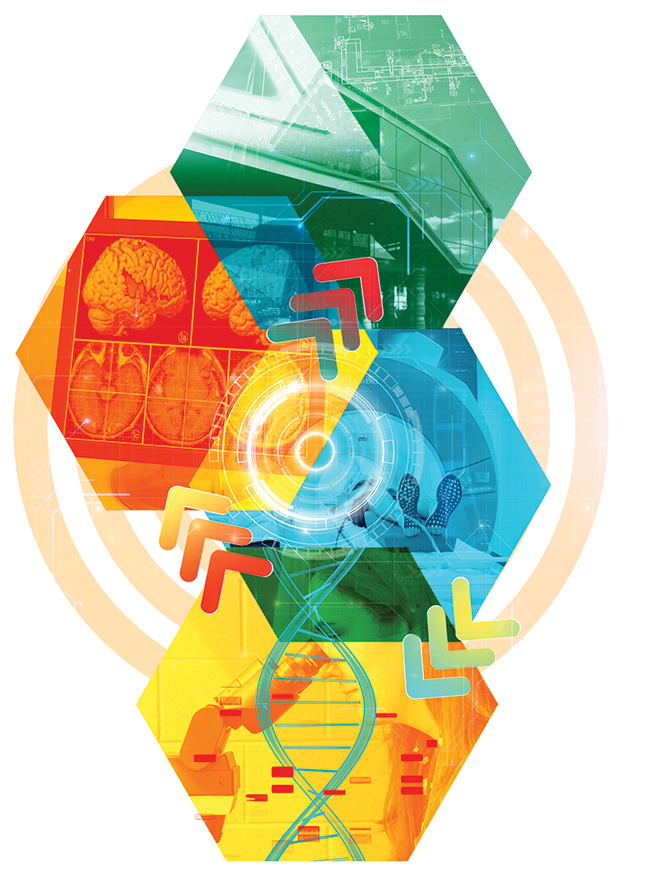 Lifelong Learning In An Ever-Changing World
The graduates of today—especially those whose experience has been disrupted by the coronavirus pandemic—will become tomorrow's leaders. That may sound cliche, but as Moore's Law drives us toward even faster technological advancement, it's a truth that's foundational to Virginia Tech's mission.
The university's model of experiential learning offers students a competitive advantage, combining disciplinary depth with opportunities to build leadership, teamwork, communication, critical thinking, problem-solving, and other key skills.
The qualities required for career successes in the economy of today, much less tomorrow, are rapidly changing. That's why Virginia Tech approaches education not just from an undergraduate or even graduate perspective, but with the understanding that its students and alumni will embrace a lifetime of learning as they adapt to new situations and environments.
Lifelong learning is a fundamental part of the university's mission and history.
Its Cooperative Extension agents provide training for Virginians at locations throughout the commonwealth.
Outreach and International Affairs (OIA) offers job retraining and workforce development through continuing and professional education, including Virginia Tech Bootcamps—live, online courses that address the tech industry's increasing skills gap. Targeting early-career or experienced professionals, the new part-time, 26-week bootcamps teach skills that qualify participants for high-paying, in-demand coding and cybersecurity jobs in the greater Washington, D.C., metro area and beyond.
"The growth of high-paying, in-demand jobs can be realized only if workers are able to receive the necessary education and skills," said Shelly Jobst, director of OIA's continuing and professional education. "Continuous learning is key to making that happen. Sharing this sort of professional education is fundamental to our land-grant mission to respond to the greatest needs across the commonwealth, including improving educational attainment and preparing a highly trained workforce."
"We've created a global knowledge economy, but only a small percentage of the population is fully participating. Land-grants of the 21st century should be tackling these hard questions head on. That's why we were created. We weren't created to just keep on doing what we did in the 19th century or the 20th century."
Thanassis Rikakis
Executive Director of the Calhoun Center
A Commitment To Innovation
Virginia Tech continues to innovate. In January 2019, the Calhoun Center for Higher Education Innovation at Virginia Tech launched a multiyear project designed to explore the connections between adaptation and inclusiveness in learning. The project dives into how the entire educational system, including K-12, can better prepare tomorrow's learners to succeed throughout their working lives. The center recently released a report marked by a full-fledged commitment to adaptive learning. Published by Virginia Tech Publishing, the report is just one step in the process toward shifting traditional educational practices into new, more innovative and effective directions, those involved say. The group is already engaged in a next step for the project: recruiting teams to put the report's recommendations into practice on as wide a scale as possible.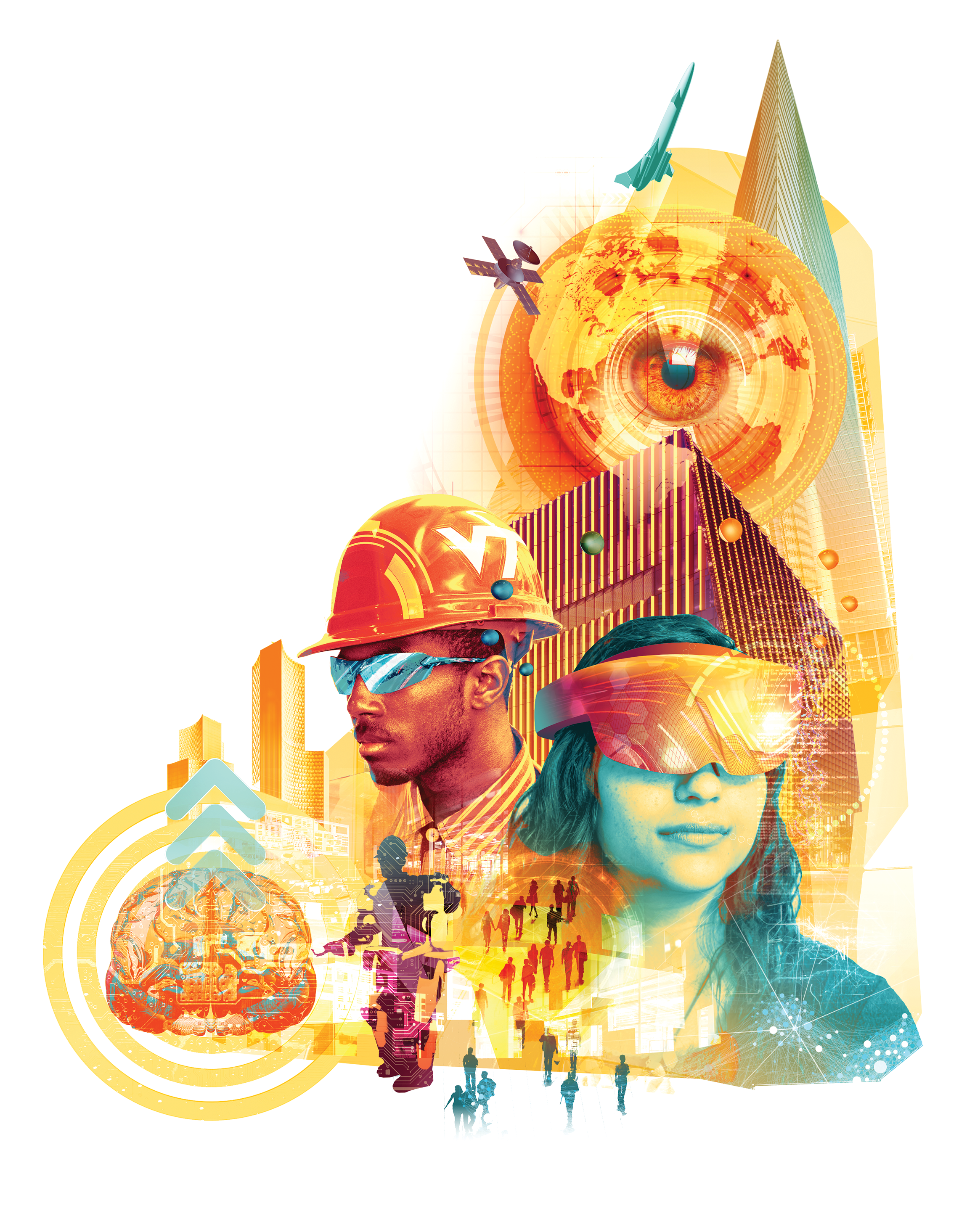 "We're all trying to predict a future job market that is increasingly unpredictable," said Daniel Kjellsson, managing director of the Future Talent Council, a global membership organization of talent leaders from the educational, corporate, and governmental sectors. "What we do understand, however, is that talent development will most likely happen throughout one's professional life—and looking at that timeline right now we see gaps."
Land-grant universities were developed to expand the number of higher education institutions preparing people with practical, technical skills as a response to the industrial revolution and changing social dynamics. While that mission has evolved, and broadened, it does mean that Virginia Tech has a special responsibility to adapt to society's changing needs, Thanassis Rikakis, executive director of the Calhoun Center said.
"Land-grants of the 21st century should be tackling these hard questions head on," said Rikakis. "That's why we were created. Increasing participation in the economy has always been part of the mission of land-grants. However, the economy and society have changed, the participation needs to be broader and more diversified than ever, and the ways to increase participation need to be adapted."