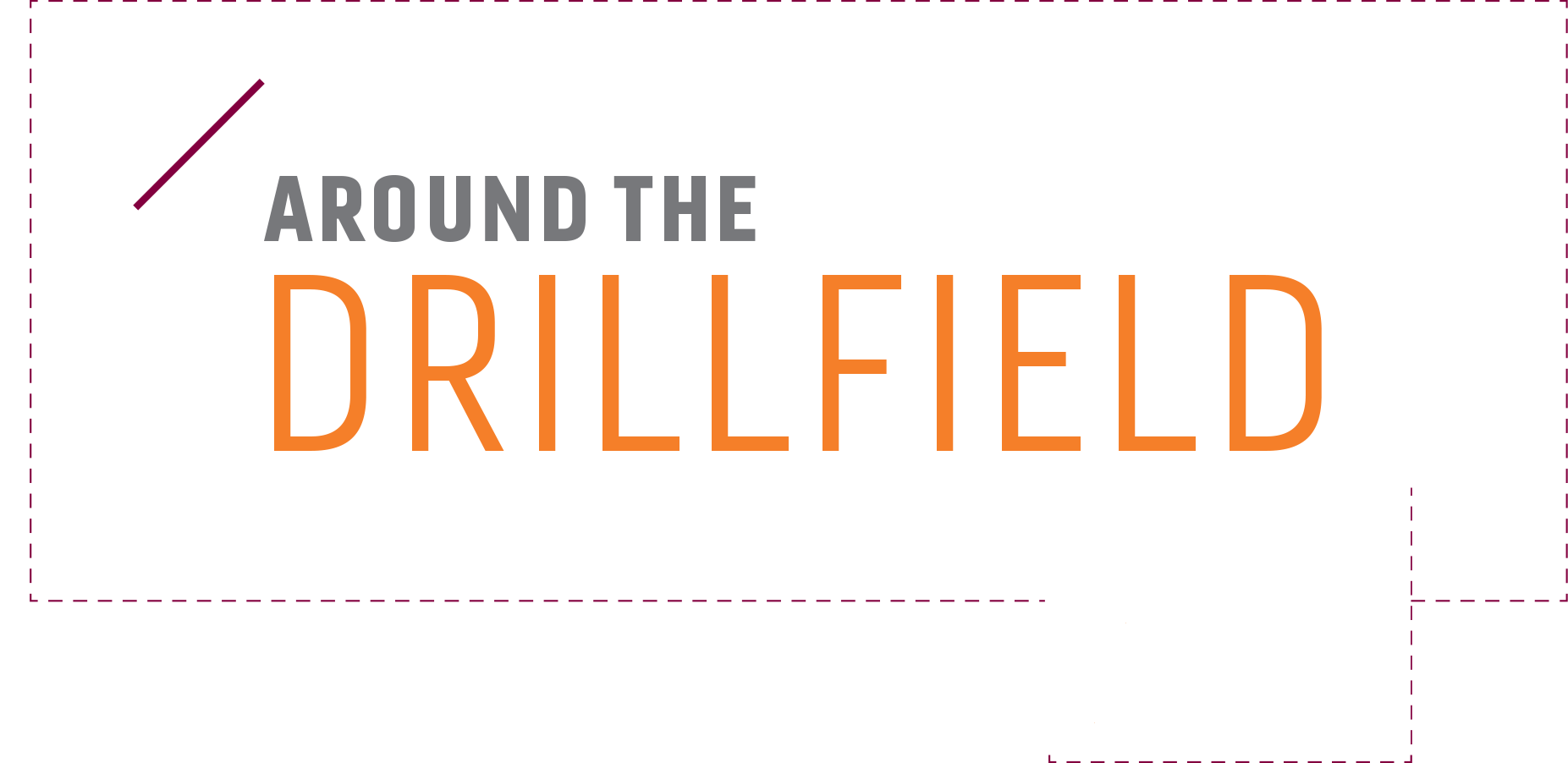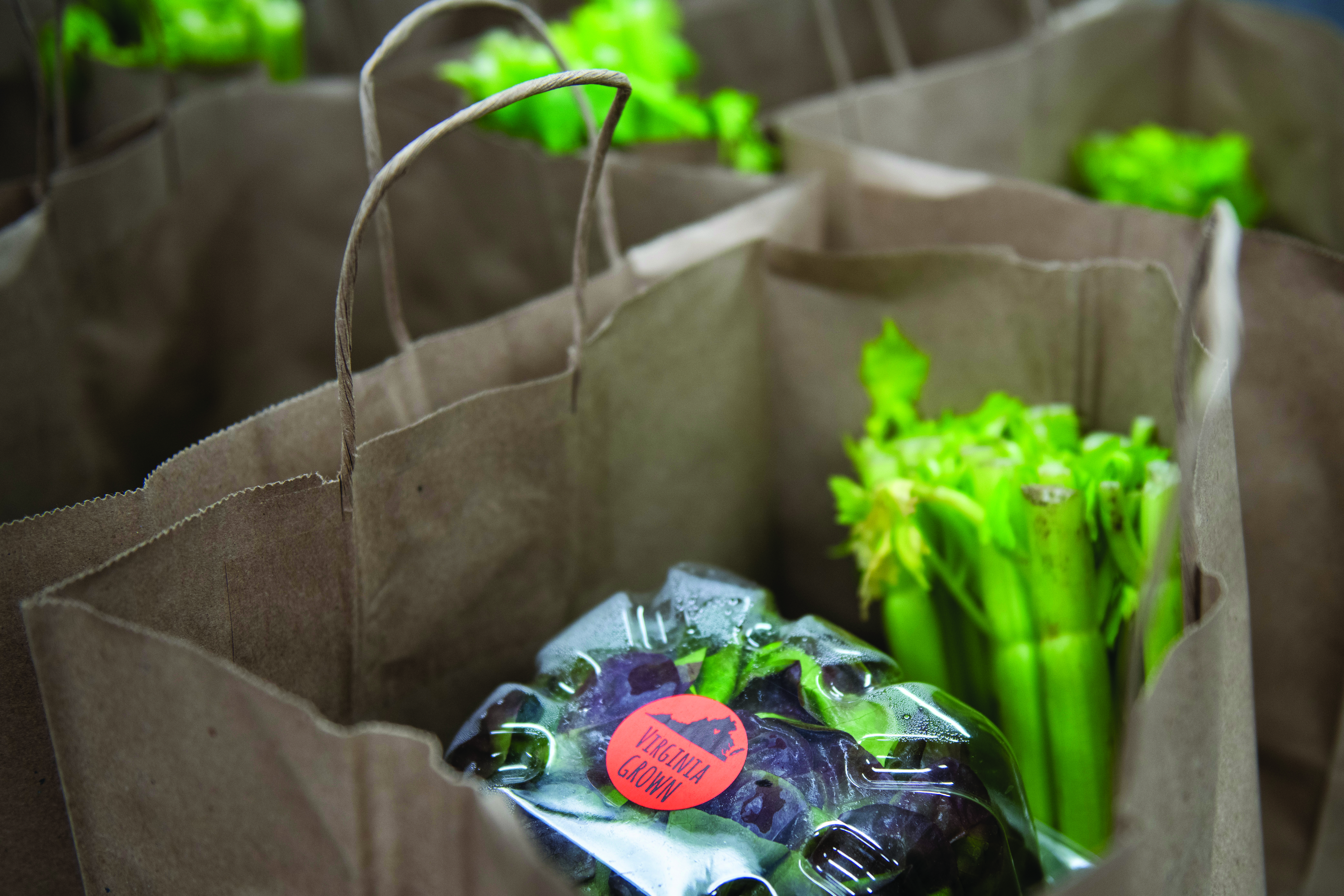 GIFT FROM ALUMNI HEMA AND MEHUL SANGHANI MAKES INNOVATIVE NEW PROGRAM POSSIBLE
GIFT FROM ALUMNI HEMA AND MEHUL SANGHANI MAKES INNOVATIVE NEW PROGRAM POSSIBLE
WHEN HEMA AND MEHUL SANGHANI learned how many Virginia Tech students were struggling to have enough healthy and nutritious meals, they felt compelled to act.
Supported by a $1.5 million donation by the alumni couple, the university in September launched an innovative program to enhance food access for today's Hokies. This initiative, called The Market of Virginia Tech, provides up to 75 students at a time with enough fresh ingredients for seven days of meals each week.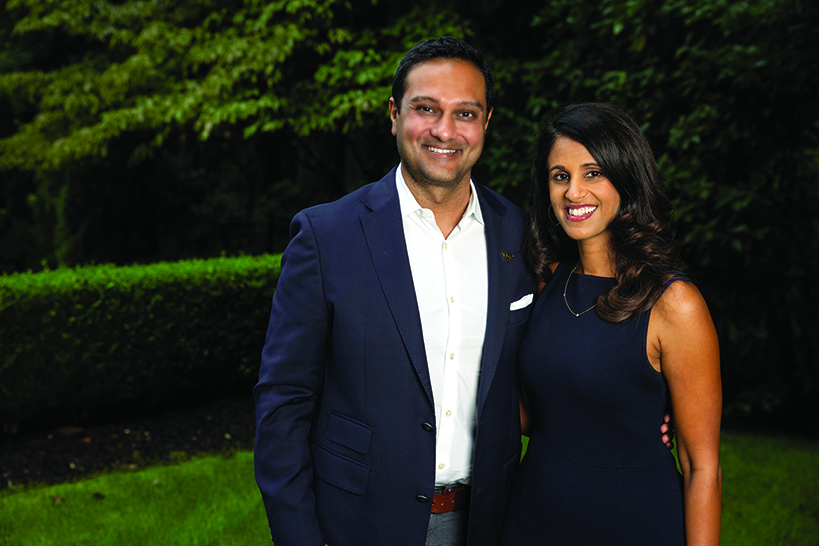 VIRGINIA GROWN: A generous gift from Hema and Mehul Sanghani made possible The Market of Virginia Tech. (photo by Chuck Kennedy)
"I spent my first two years of college hungry," one student recently wrote while sharing feedback on what a difference the program has made for her. "The mental toll of chronic hunger is that you gain a sort of existential cynicism towards life. You could be doing everything you possibly could, and you'd still feel miserable inside and out. I am so appreciative of the fact that someone noticed this largely invisible issue and cared enough to help."
Many people may assume college students are better off than the population at large. But students are actually far more likely to be food insecure than the general public. The Sanghanis were inspired to give, in part, by a Virginia Tech study released last year that showed 29 percent of undergraduates and 35 percent of graduate students having low or very low food security.
"Food insecurity often hides in the shadows," Hema Sanghani said. "The university's research on food insecurity opened our eyes to an issue that is often overlooked or unknown: food insecurity exists on college campuses nationwide, including Virginia Tech."
The Sanghanis live in Vienna, Virginia, and both grew up close to the university they would attend. Hema Sanghani, from Lynchburg, is a member of the Class of 1999 and earned her bachelor's in finance. Mehul Sanghani is a native of Blacksburg and a member of the Class of 1998 who earned separate bachelor's degrees in industrial and systems engineering and in psychology.
"One of the greatest feelings in the world is knowing that we—as individuals—could make a difference on such an impactful and pervasive issue for students," Mehul Sanghani said. "Food insecurity on college campuses is an issue made even more pronounced by the pandemic. We were compelled to do our part and proposed a partnership with our alma mater on a meaningful solution. We're elated to partner with Virginia Tech to make our vision for The Market a reality and serve our fellow Hokies."
HOW TO HELP
To join in and support Hokie students who face food insecurity, please visit give.vt.edu/themarket.