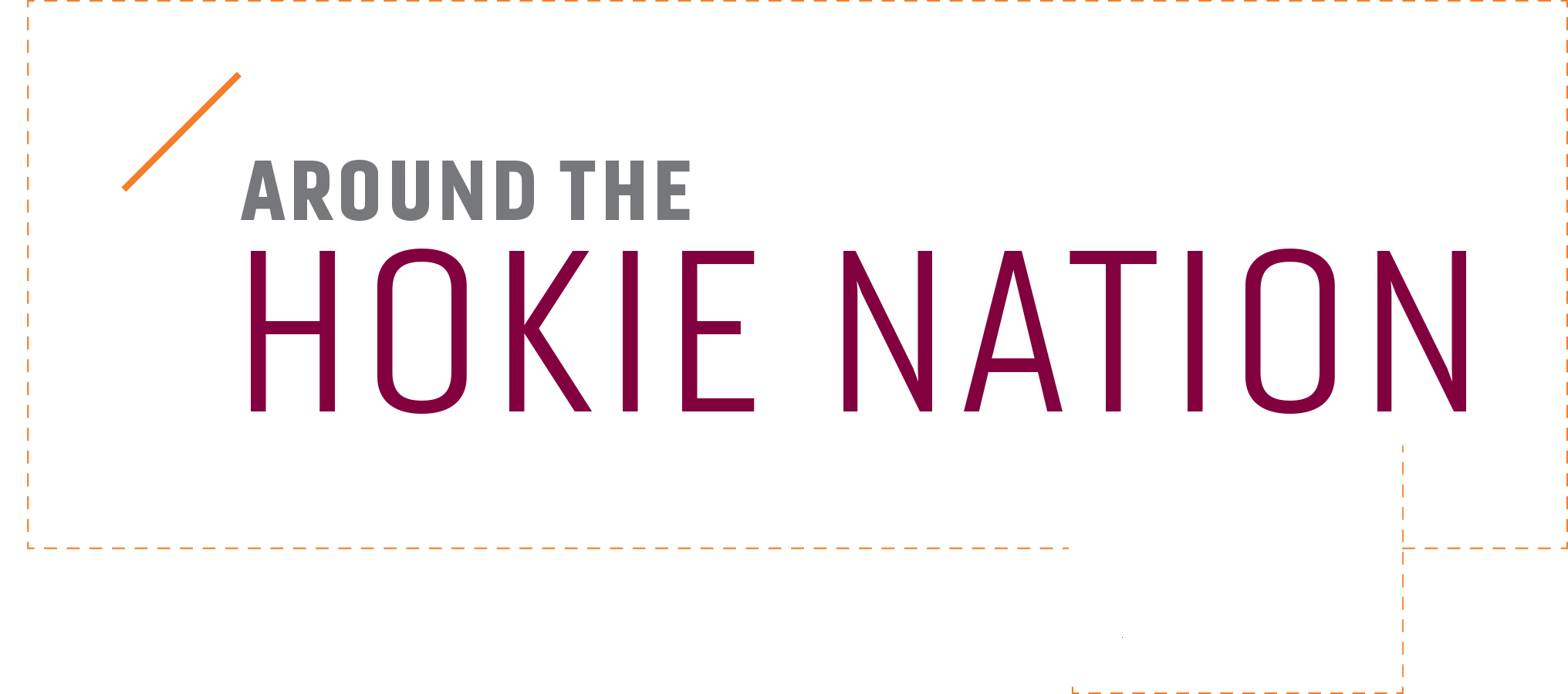 Masterful Methods
At The Summit: David Dechman '82, one of the world's leading photography collectors, appreciates the work of Lee Friedlander (displayed on the conference room wall behind him) for how the photographer captures the beauty and complexity of everyday life.
Of all the ways to measure achievement, David Dechman's accolades certainly stand out: CEO and co-founder of an investment firm that oversees more than $12 billion. One of the world's 12 most influential photography collectors, who guides the Museum of Modern Art (MoMA). The first openly gay partner at Goldman Sachs, whose vision and advocacy for equality is national in scope and impact.
There are also the character traits: The museum trustee who answers questions with "Oh, I'm still learning." The rising star at Goldman who told Harvard Business School students that he was chosen for the recruiting event only because he was "conveniently located in the Boston office." The advocate whose friend, in 18 years, has never once seen him angry or upset.
And there are the methods by which Dechman, who earned a chemical engineering degree from Virginia Tech in 1982, became the person standing so calmly in a Summit Rock Advisors conference room a dozen stories above New York City's bustling West 57th Street. He employs a pattern of thinking derived from his undergraduate program: unbundling the pieces of a problem, identifying the most critical factors, and explaining solutions to clients whose home base isn't finance. Said Dechman, "That's chemical engineering at its core—to take a stream of raw oil and break it up into pieces and then put it back together in an optimized way."
"That's what we all try to do. He just happens to be better at it than most of us," said Tim Gill of the Gill Foundation, which Dechman, a former board member, advises.
Former MoMA chief photography curator Peter Galassi saw the same qualities in Dechman. Said Galassi, "It is about mastering an information flow, constantly judging what's more important and less important. His ability to clarify his thinking, and to observe and digest and make judgments, has made him a great investor—and the ideal supporter of a cultural institution in this country."
The inspiration
The oldest of three sons, Dechman grew up mainly in Texas and Connecticut. Inclined toward math, problem-solving, and quantitative analysis, and influenced by his father's career as a chemical engineer for Union Carbide, he was attracted to Virginia Tech's reputation and the immersive campus environment.
Dechman described himself as a focused, achievement-oriented student. He served as president of Phi Delta Theta fraternity, earned an engineering scholarship created by former Virginia Tech President T. Marshall Hahn Jr., and saw Europe for the first time thanks to a study abroad scholarship created by the Allied Corp.
Dechman worked as a chemical engineer for three years before beginning the MBA program at Harvard Business School, where the case method—studying real-life problems—allowed him to experience different roles and find one, in finance, that he knew he would enjoy for decades to come. "If you're in the right job, you're swimming downstream and you go faster than everyone else," Dechman said. "If you're in the wrong job, you're swimming upstream and you work really hard and don't go very far. Both people are good swimmers, but one is swimming the wrong direction."
In 1987, Dechman began a 16-year stint at Goldman Sachs. His last position was co-head of the private wealth business for the U.S. and Latin America, overseeing $220 billion for about 10,000 investors.
Away from his professional life, during his early 20s, Dechman struggled with his sexual identity. "I chewed up a lot of angst and discomfort for many years while I processed: 'What does it mean? What should I do? Who should I tell? And in retrospect, if that was a five-year period, I should've made it a five-week period."
In the late 1990s, as the senior-most gay person at Goldman Sachs, Dechman found that his openess allowed others—not only in the LGBTQ community, but also women and people of color, he said—to feel accepted and empowered in the workplace. "There's always a fear of negative outcomes from coming out, especially in that period. That's life; people won't like you for various reasons, fair or unfair. But by not being open, you miss out on the opportunity to have more authentic relationships and to deepen your positive relationships."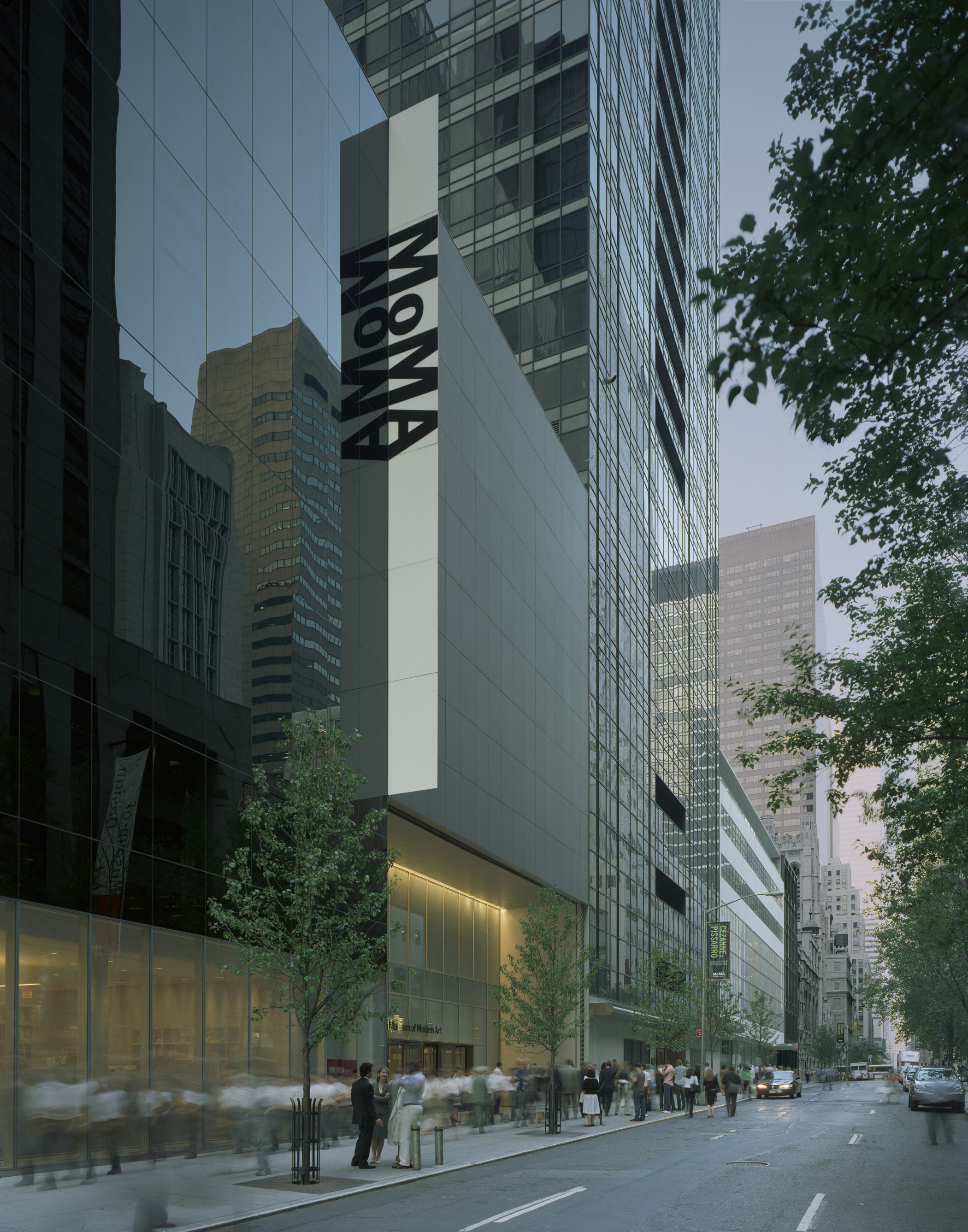 Artfully Engaged: David Dechman, an avid photography collector, serves on the board of trustees of the Museum of Modern Art in New York City.
The advocate
Dechman has been influenced by an expectation, prevalent in the U.S. and at Goldman Sachs, that he values. "As you become more successful, you're expected to be involved in making the world a better place, in the community or a nonprofit you care about or an organization that's been helpful to you."
In his selected pursuits, he commits for the long term. "I like doing a small number of things deeply. It's not about quick-hit, instant gratification. The satisfaction is about the depth of engagement," he said.
For nearly 20 years, first as a board member and now as a financial advisor, Dechman has worked with the Gill Foundation. Led by software entrepreneur and philanthropist Tim Gill, the organization seeks to advance nondiscrimination efforts for the LGBTQ population and equality and social justice for all people.
"We intend to never let him go," Gill said of Dechman. "He has such a calm way of analyzing things, looking at the alternatives and the pros and cons, that is incredibly refreshing. I have never seen David get angry or upset. It must happen, but I've never seen it."
Dechman defines diversity as "fairness, acceptance, and opportunity" for all people. For society to evolve, universities and other institutions must lead by creating environments that foster inclusion and interaction, he said. "The shared experience teaches you about each other, and you appreciate the common purpose and common spirit of all people. Then you start to appreciate diversity."
The collector
In the mid-2000s, after Goldman Sachs and before Summit Rock, Dechman stepped away from business and finance to grow in other areas, educating himself on photography and philanthropy. Today, he sits on the MoMA Board of Trustees and chairs the photography committee, where he interacts with artists, museum curators, dealers, and collectors from around the world.
MoMA builds its collections through committees grouped by discipline. Dechman partnered with Galassi, the museum's photography curator, to develop an acquisition strategy that paired volunteers with staff members to identify artists, defend the choices, and pursue artwork. Dechman was the diplomat and cheerleader who motivated the staff and helped fellow volunteers feel more engaged and inclined to financially support the acquisition efforts. Said Galassi, "It was a brilliant way of building the collecting program."
When MoMA honed in on Bill Brandt, the great 20th-century British photographer, Dechman led the way. "As a result, MoMA has, I think, the best collection of Brandt anywhere in the world, including the British institutions," Galassi said.
Dechman's personal collection is no less remarkable. In June 2015, he was named among the world's 12 most influential photography collectors by artnet.com, a resource for the international art market.
Dechman brings judgment, generosity, and character to MoMA and his other ventures. "Our cultural institutions survive only because of people like David," Galassi said. "It starts with generosity, but it draws upon all of the human qualities that make people valuable members of their communities. I find it astonishing how consistent and untroubled David's involvement with the museum is. You can't have a career like he's had without enormously hard work, without ambition and ego—but you don't ever see that ego displayed."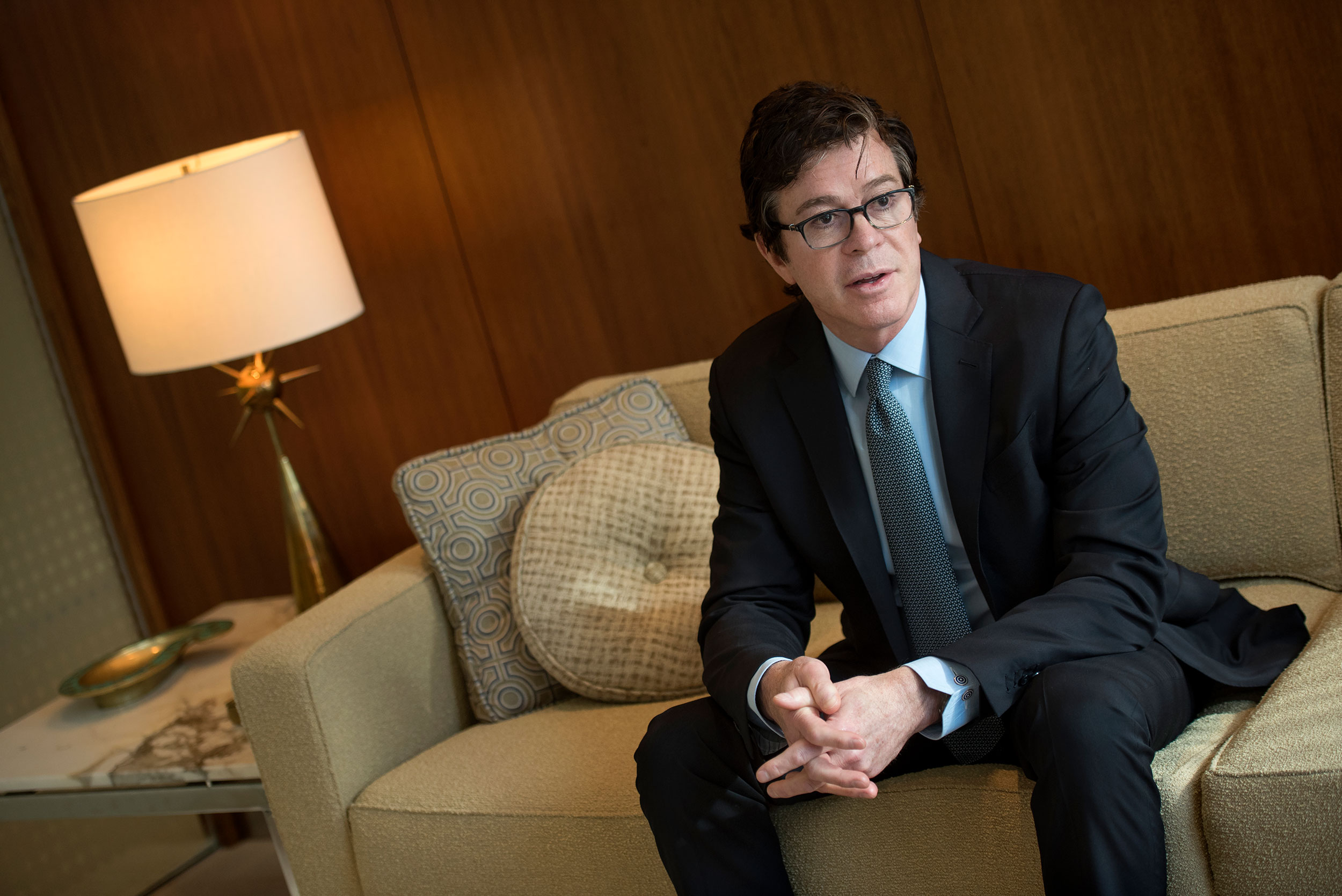 David Dechman.
The anchor
Nancy Donohue finished her Harvard Business School MBA in 1992, five years behind Dechman, and joined Goldman Sachs. "We knew David to be a pacesetter," Donohue said. "He embraced the transparency of the metrics-based business, produced spectacular results, and wasn't showy. We all knew who he was, and we admired him for his accomplishments."
In 2007, Dechman and Donohue co-founded Summit Rock Advisors, an independent firm that provides financial advice and portfolio management to U.S.-based families and charitable institutions. "The firm has a double bottom line, in the sense that we're a for-profit company, but we're also helping charitable people and charitable entities have more money," Dechman said. "This idea of being financially successful but also being a force for good in the world is motivating to me personally, and it's also motivating to the people who work here."
Summit Rock's 36 clients aggregate more than $12 billion—a figure that, according to Investment News, ranks 12th among U.S. registered investment advisors.
Dechman's success "comes from the day-in, day-out application of focus and concentration," Donohue said. "I think he's the Roger Federer of private wealth management. He really has an elegant, refined touch on the game."
The legacy
Calling Goldman Sachs his first chapter, Dechman said he's in the middle of the second chapter, with the third chapter in the future being a "rebalancing" to create more free time. He and partner Michel Mercure, together for 22 years, share a life of philanthropy, art, travel, advocacy, and more. The owner of a printing company, Mercure balances Dechman. "I'm careful, slow, and thoughtful; he's adventurous, faster, and intuitive," Dechman said.
Understated and reserved, Dechman said he simply wants to "leave things better than I found them" in all of his endeavors, from a one-on-one mentoring conversation to changing a discriminatory law on a national level. "I'm trying to make a difference for as many people as I can. I want to have an impact."