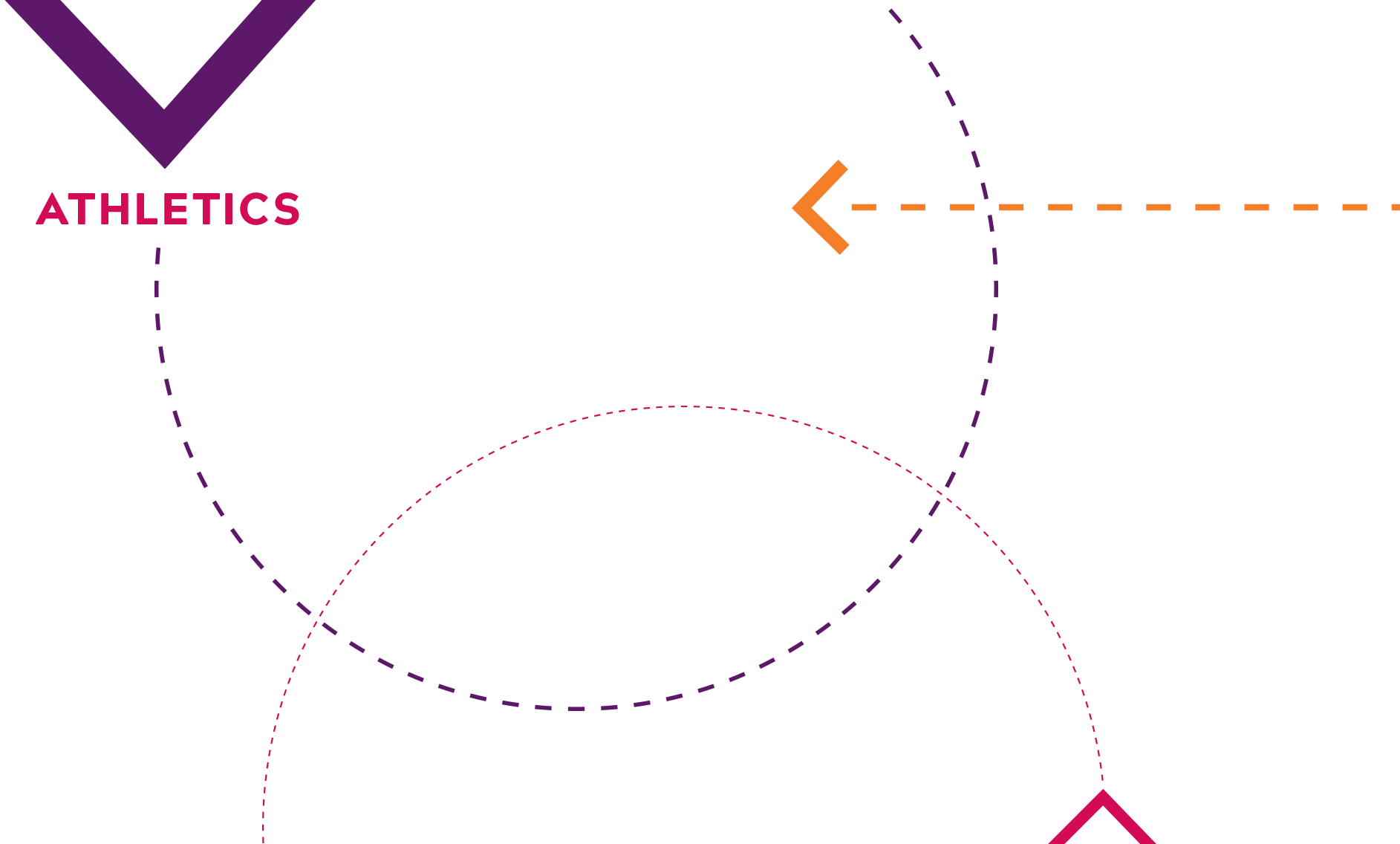 NET RESULTS
Over the top: Senior Jaila Tolbert stretches her limits to develop strong leadership skills on and off the court. (photo courtesy Virginia Tech athletics)
Jaila Tolbert could eat Chipotle every day, every meal. But then she's also a big fan of Turner Place, Owens, and the West End Market. Oh, and D2.
Fortunately for Virginia Tech and the university's varsity volleyball team, the high-flying right-side hitter from Minneapolis is just as adaptable, and passionate, when it comes to her studies and role on the team, an attitude that has helped lead to a growing list of awards and firsts.
In April, the rising senior learned she had become the first-ever Virginia Tech volleyball player picked for one of three U.S. Women's Collegiate National Teams. Before that, she was the first-ever Hokie student-athlete named as an ACC representative to the National Collegiate Athletic Association convention. She was also named to the All-ACC Academic Volleyball Team this past year.
Not bad for a Minnesotan who knew nothing about Virginia Tech before becoming a late recruit.
"At first, I was very cautious about Virginia Tech," Tolbert said. "After going through the whole process, we (Tolbert and her family) realized that Virginia Tech had everything—it had family, it had the academics to match, and the level of volleyball was no question."
At 6'1", Tolbert was used to being one of the top players as a front row middle hitter and blocker on her high school and club volleyball teams. At Tech, she faced stronger competition and had to learn a new position as right-side hitter. "You come here and you get knocked down a lot, so it shot my confidence. But it also really helped my resilience," Tolbert said.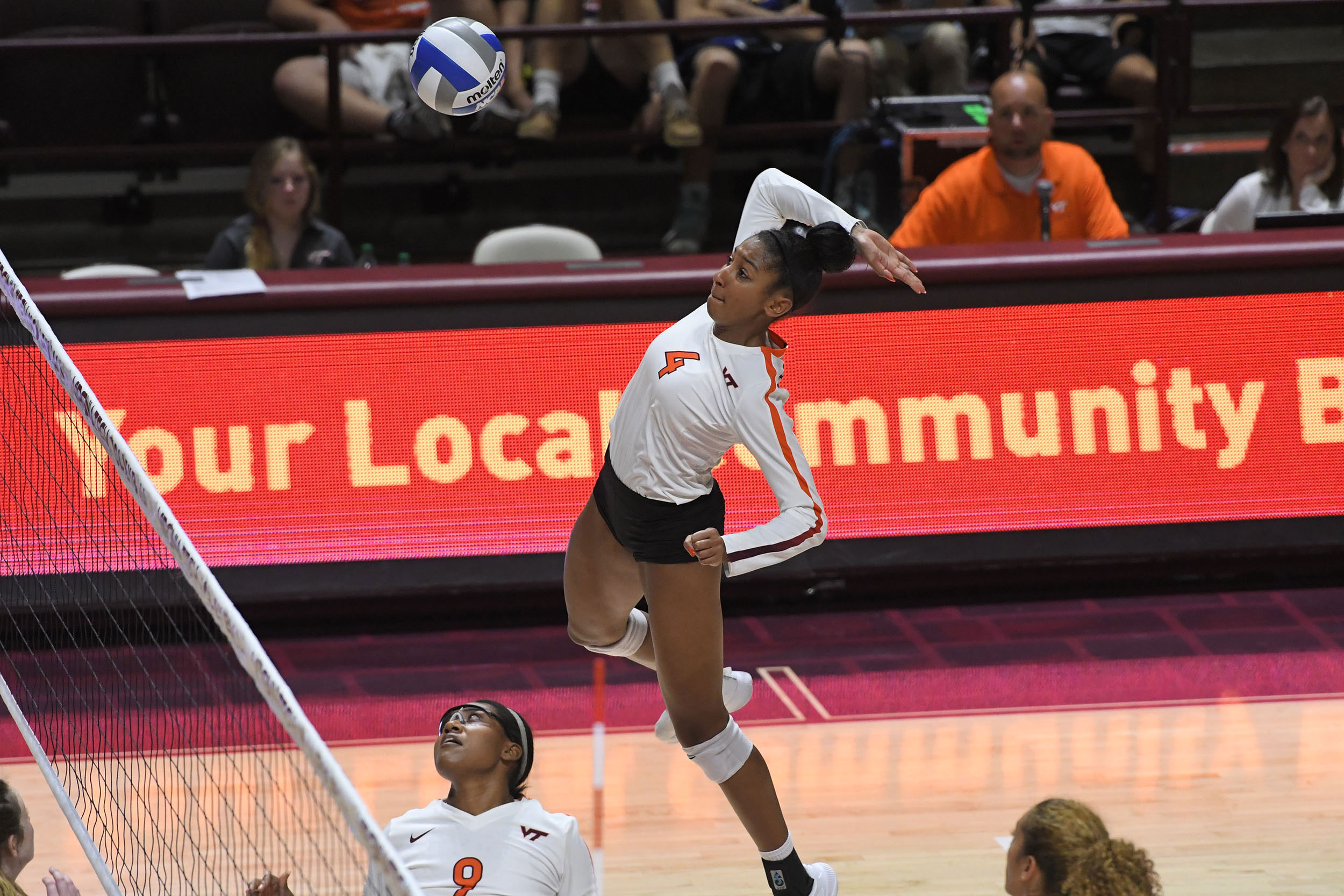 Jaila Tolbert
Then the whole team had to adjust in 2017 to a new coaching staff led by Jill Wilson, who acknowledges she has pushed everybody on the squad. "I've been really appreciative of this group because they've been so open-minded and adaptable," Wilson said.
Now the coaches are working with Tolbert in hopes she will become a six-rotation right-side hitter, meaning she'll play both front and back rows and be digging balls hit as hard as 80 miles per hour. "Back row has not been my thing, but I'm progressing a lot," she said. "Throw me wherever, and I'll figure out how to make something work."
"We've asked her to take an even bigger leadership role. And we really trust her to do that because she has not only the physical attributes, but she has the intangibles," Wilson said, who noted Tolbert's drive to excel but also her thoughtfulness. "She's definitely kind of the whole package. The sky's the limit with her next year and her whole life."
Tolbert has shown the same willingness to adapt in her studies. She started in the Pamplin College of Business, realized math was not her strength, and switched to international studies with a business concentration and a minor in Chinese.
"Academics have definitely been my focus outside of volleyball," said Tolbert. "I came here to get the world-class education Virginia Tech has to offer."
Tolbert has always tried to be a vocal leader on the court, but during her sophomore year she started looking for leadership roles off it, as well. She joined Tech's Student-Athlete Advisory Committee (SAAC), was subsequently named one of two Hokies to the ACC SAAC, and earlier this year was the ACC's sole student-athlete representative on the Division I SAAC at the NCAA national convention.
Tolbert was excited to learn in April that she had made the USA team—she'll be going to Detroit for two weeks during the summer to practice and then play three exhibition matches—but she was equally disappointed that her teammate, setter Rhegan Mitchell, who also tried out, didn't.
As Tolbert points out, volleyball is a team effort.
"I think the most important thing that I've learned from playing volleyball is the relationship building," Tolbert said. "All we have is our relationships. We're not going to play volleyball forever."