A LOOK INSIDE THE CHEATHAM HALL NATURAL HISTORY MUSEUM
A LOOK INSIDE THE CHEATHAM HALL NATURAL HISTORY MUSEUM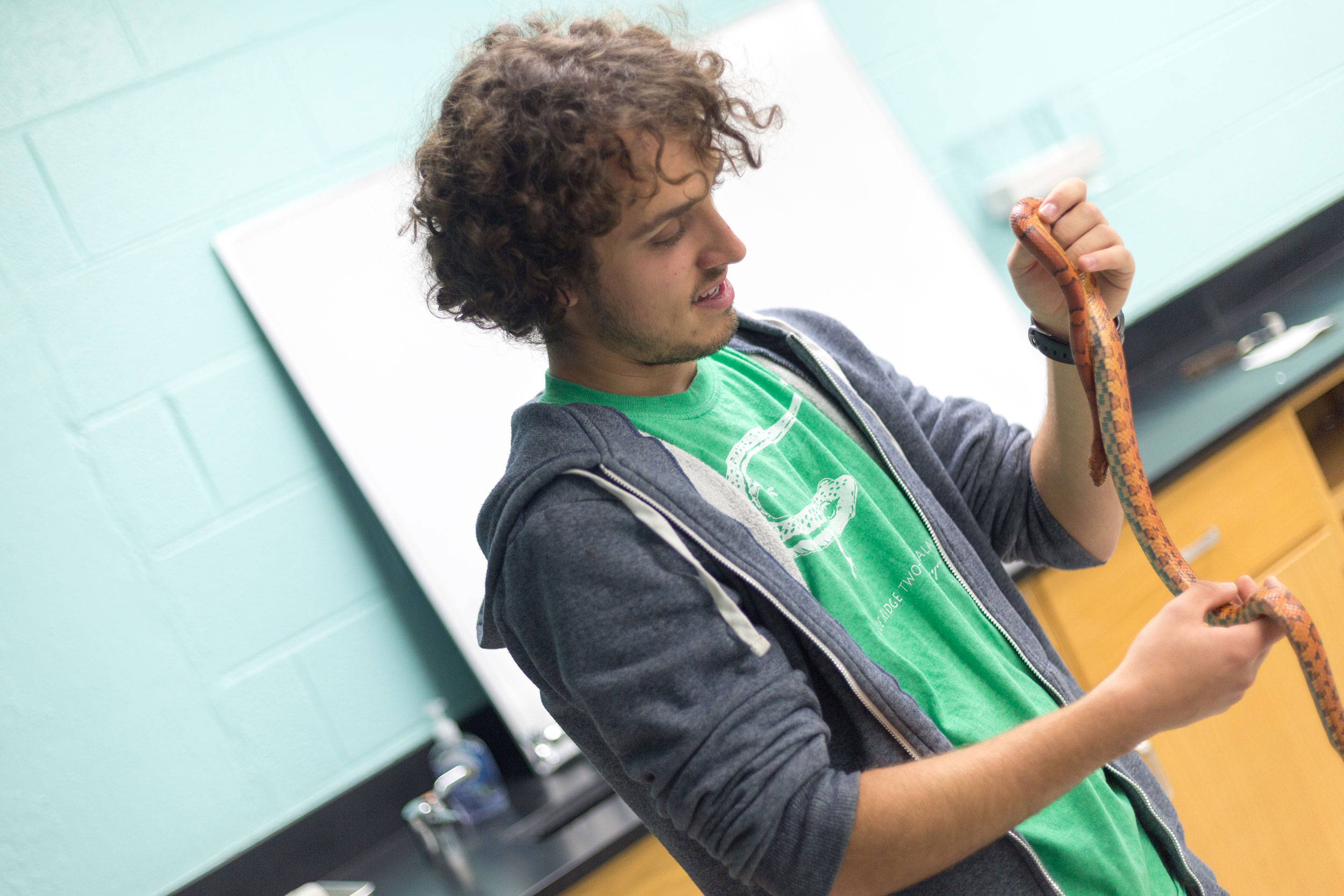 Hidden away on the first floor of Cheatham Hall are thousands of animals, each one a carefully catalogued specimen in Virginia Tech's own natural history collection.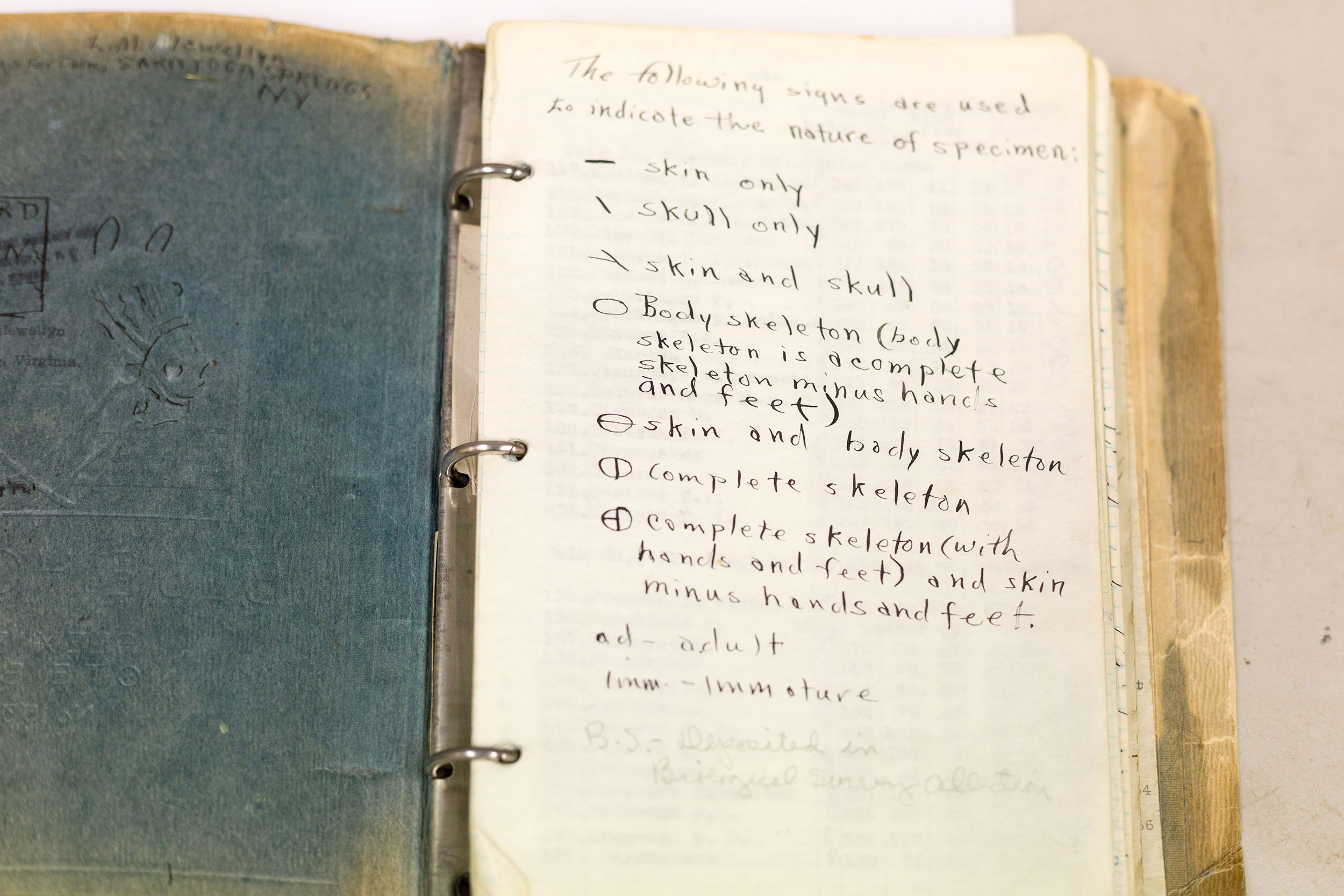 One of the notebooks that records observations from the field.
The natural history museum is managed by the College of Natural Resources and Environment's Carola Haas, a professor of wildlife ecology who initiated a course focused on basic vertebrate identification and natural history when she joined the university in 1993. The collection is an integral part of student coursework in the Department of Fish and Wildlife Conservation as well as a resource for research.
Students get hands-on exposure and learn basic identification skills.
"Having a specimen collection made it possible to give students hands-on exposure and to teach the basic identification skills," Haas said.
George Brooks, a third-year Ph.D. student, has helped oversee the collection since 2015. He manages undergraduate staff and coordinates museum maintenance. "It's a balancing act of preserving the collection for posterity and making the specimens available for teaching and research," said Brooks.
The Cheatham Hall collection includes approximately 3,000 bird and mammal skins; more than 1,000 fish, reptiles, and amphibians; and more than 1,000 skulls. The museum also features an egg collection with specimens dating back to the 1800s. More than half of the mammal skins and skulls and a third of the bird skins were collected in Virginia. About 25 percent of the specimens were collected before 1940, 86 percent before 1970.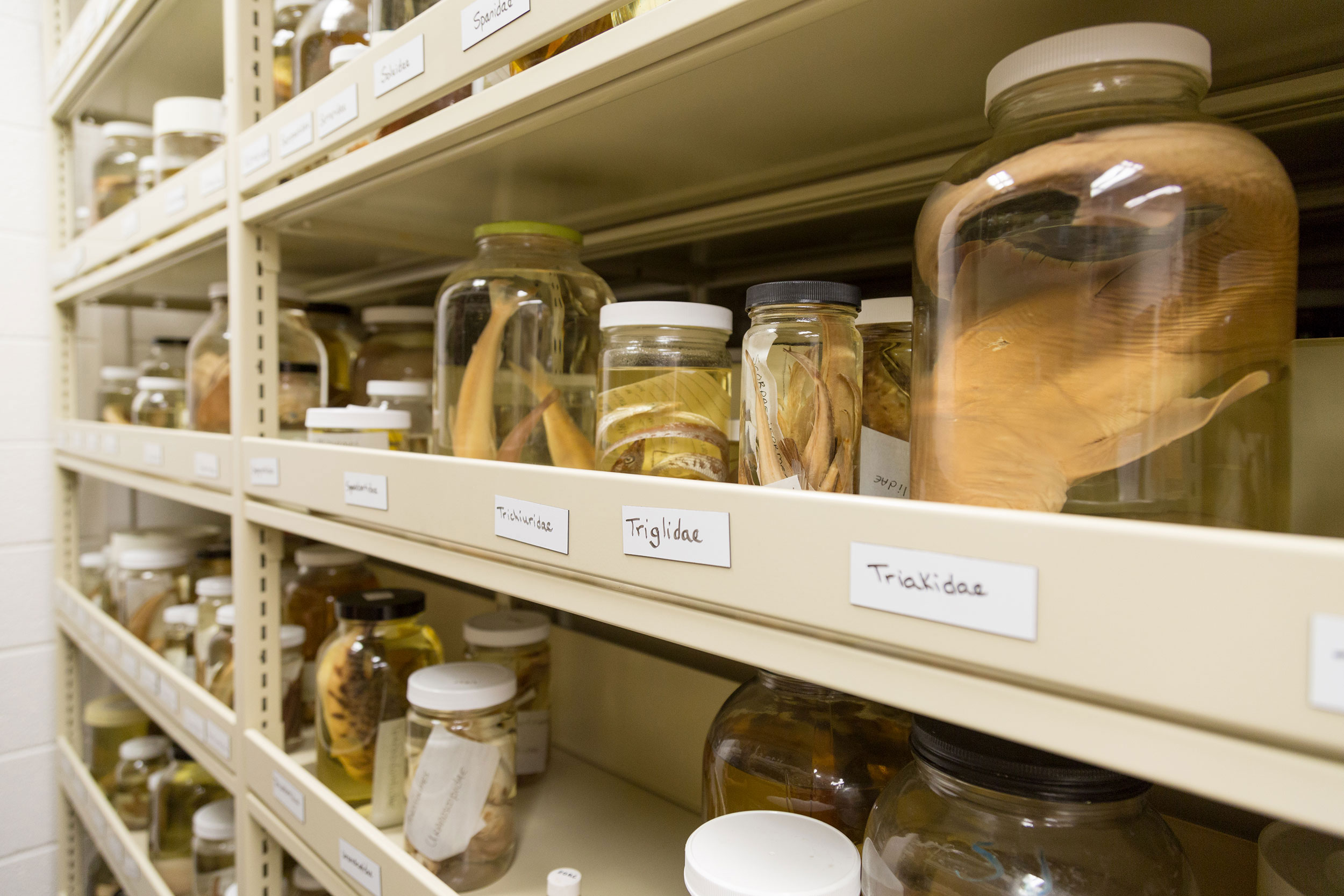 The Cheatham Hall museum includes a broad scope of specimens ranging from skins and skulls to eggs, preserved reptiles, and historic field documents.
According to the museum's curators, animals from Southwest Virginia are not well-represented in the collections of most major museums.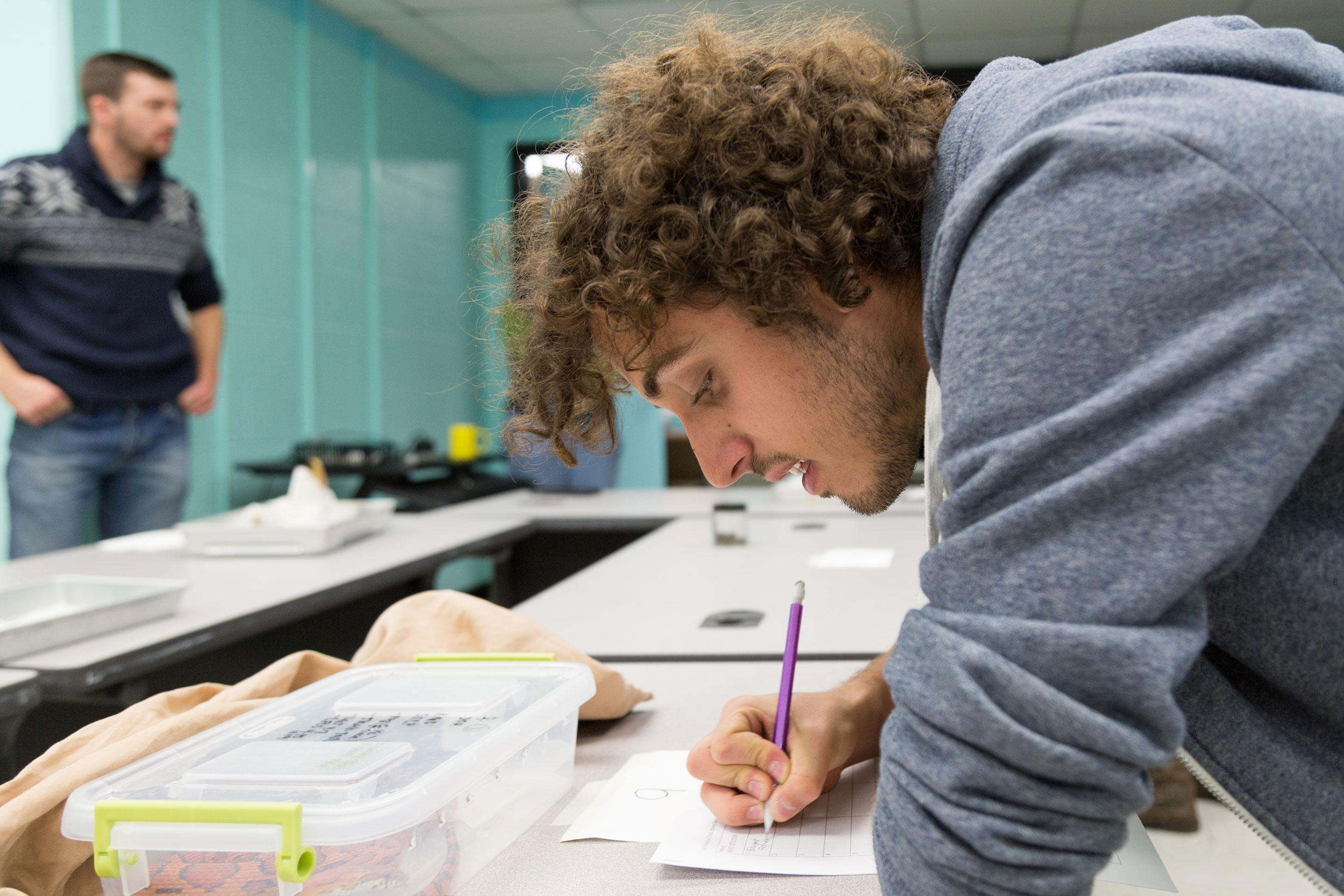 "Having a series of animals collected here in Southwest Virginia over time can allow us to see how they might have changed as invasive species moved in, as certain contaminants were released in the area, or as forests regrew and the area became more heavily wooded," Haas said.
Natural treasures: See the video and photo gallery for more information about the Cheatham Hall museum.