#Hokiesgiveback
Courtney Flickinger's parents divorced when she was a high school junior, and afterward, she moved into a small Maryland apartment with her mother and twin brothers.
Money was tight. Flickinger knew paying for college would be difficult.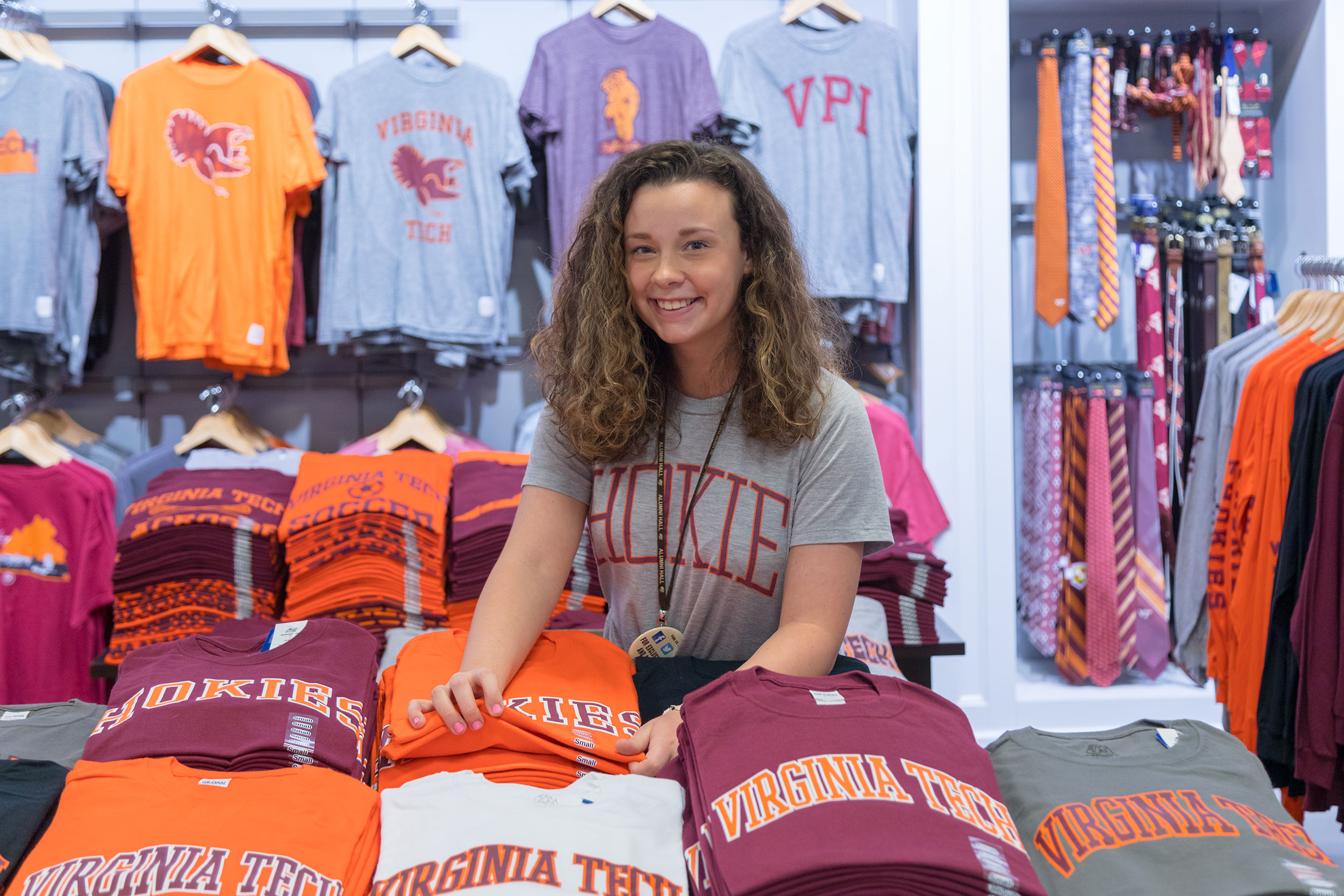 Courtney Flickinger
She received a $6,000 scholarship for out-of-state students to help fund her first year at Virginia Tech. That, plus financial aid and another scholarship through the College of Liberal Arts and Human Sciences, are helping Flickinger afford her education.
"I appreciate that there's people out there who still feel like helping someone," said Flickinger, a junior multimedia journalism major who received the Megan E. Christenson Memorial Scholarship for $1,679. It memorializes Christenson, a former Virginia Tech communication major.
Flickinger's story isn't unique among college students. Virginia Tech students received approximately $66 million in need-based and non-need-based scholarships and grants from the university in 2017-18, up from $64 million in 2016-17.
This is why Virginia Tech's first Giving Day in March was so important. The 24-hour challenge raised $1.62 million from noon on March 20 to noon on March 21. In all, there were 5,283 gifts and 4,313 individual donors supporting 335 areas of the university.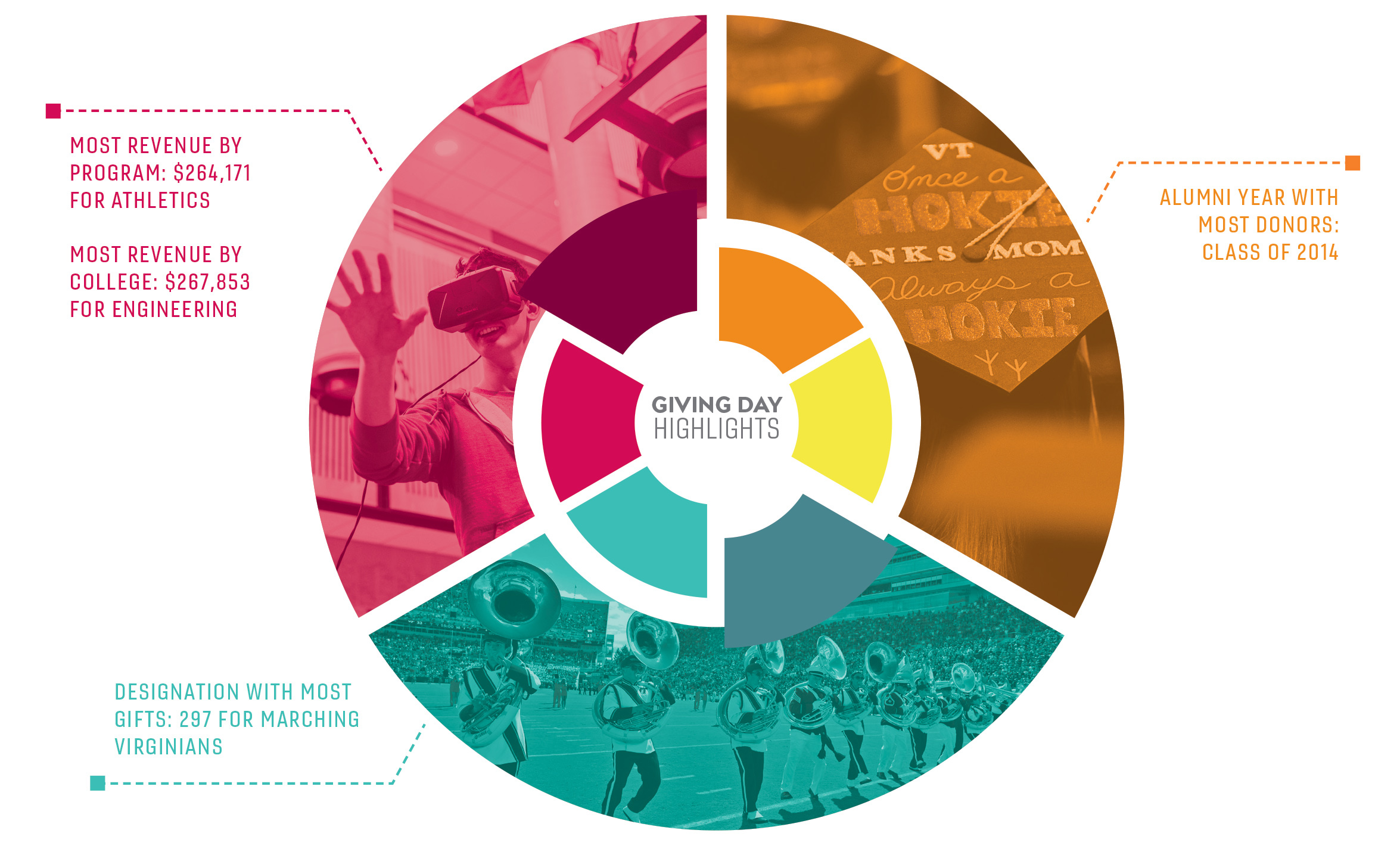 Giving Day returns in 2019 on March 19.
More students like Uyen My Ngo Dao stand to benefit from future Giving Days. Dao is a first-generation college student and a Virginia Tech junior who moved to the United States from Vietnam with her family 11 years ago.
Her parents speak limited English, so Dao was on her own to track down ways to pay for her education. She has received financial aid and several scholarships, including the Richard D. Bishop Scholarship for $2,000, given to a student in the building construction program.
"It's really helpful for those like me who come into a university not knowing they could take care of themselves," said Dao. "They can find a future here."