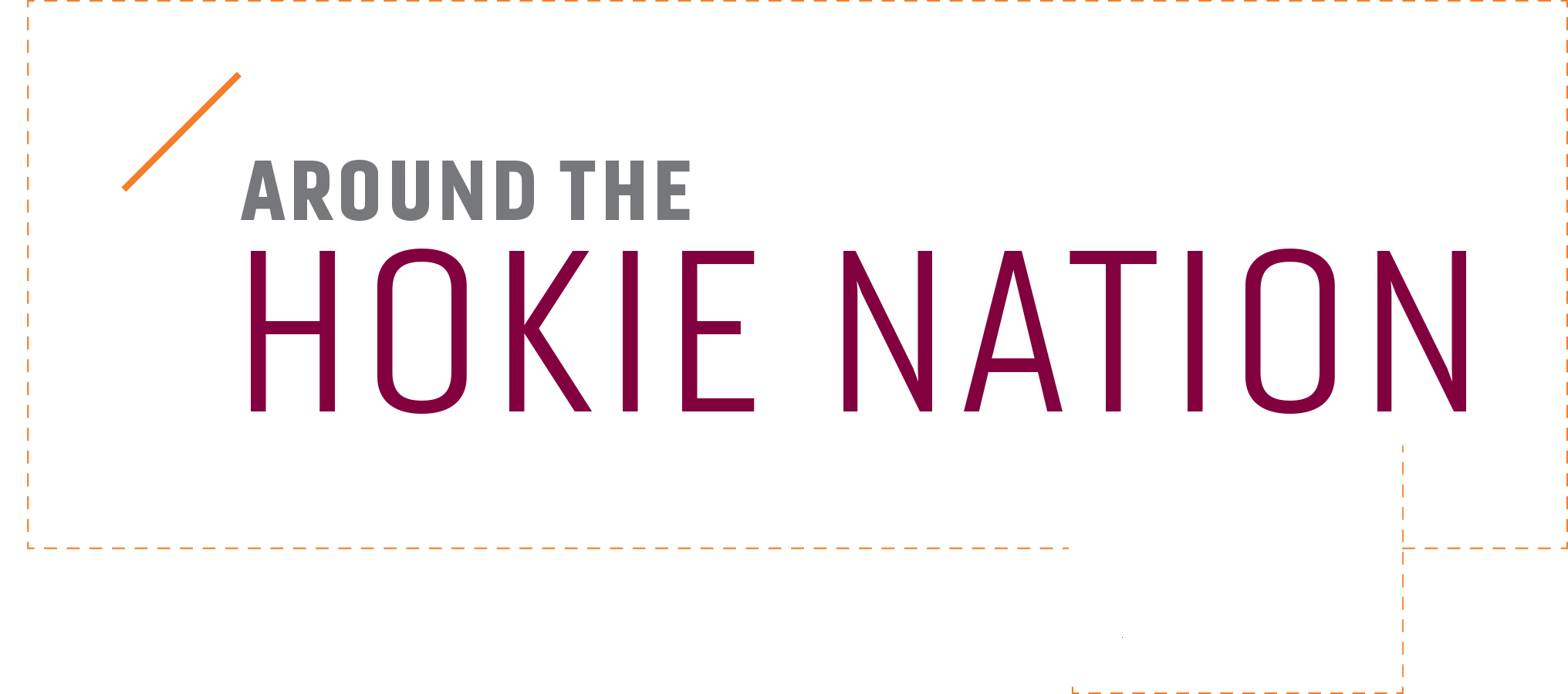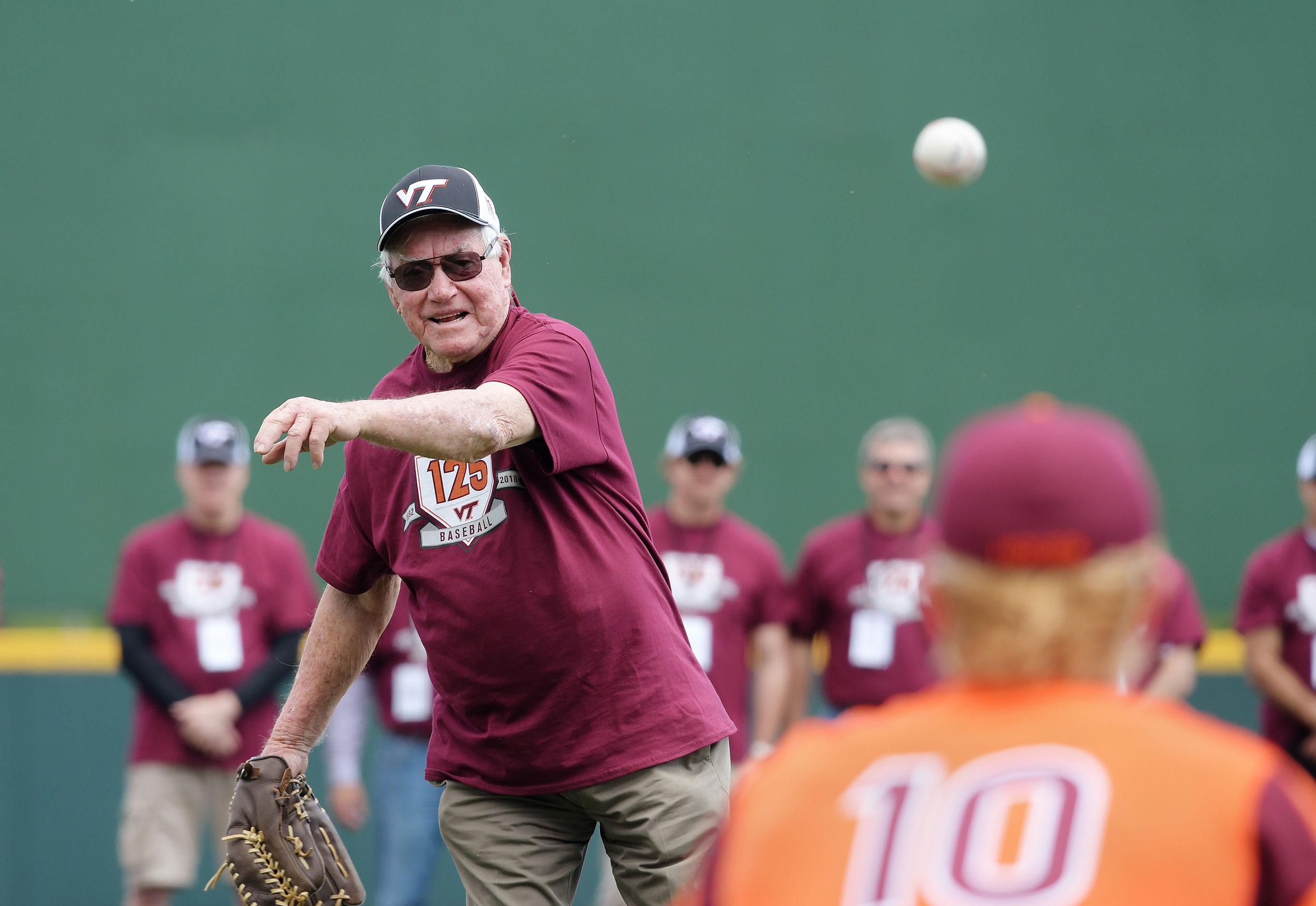 Clifton "Boogie" Davis '51 threw out the ceremonial first pitch to open the Virginia Tech baseball game against Duke University on April 28. Davis pitched for the Hokies from 1948 to 1950, following service in the U.S. Air Force.
The youngest of 14 siblings, Davis earned a degree in agronomy and after graduation returned to the family farm in New Kent, Virginia, where he worked through the late 1960s at which time he was named the Agricultural Extension Agent for the New Kent County. He retired from that position in 1989 and returned to farming alongside his son, Paul Davis, who earned a bachelor's in integrated pest management in 1981, followed by a master's in plant pathology, physiology and weed science in 1986.
BLACK ALUMNI REUNION
BLACK ALUMNI REUNION
Whitley Johnson '09, Holly Baynham '84, Jennifer Tardy '04, and Lee Murphy Jr. '10 participated in the student and alumni networking event at the 2018 Black Alumni Reunion (BAR) held this spring.
More than 400 Hokies returned to campus for the reunion. The memorable weekend was a chance to see friends, celebrate milestones, and reconnect with the university. We're already planning for the next one! Learn how you can play a role, visit alumni.vt.edu/bar2020.
UT PROSIM SOCIETY
UT PROSIM SOCIETY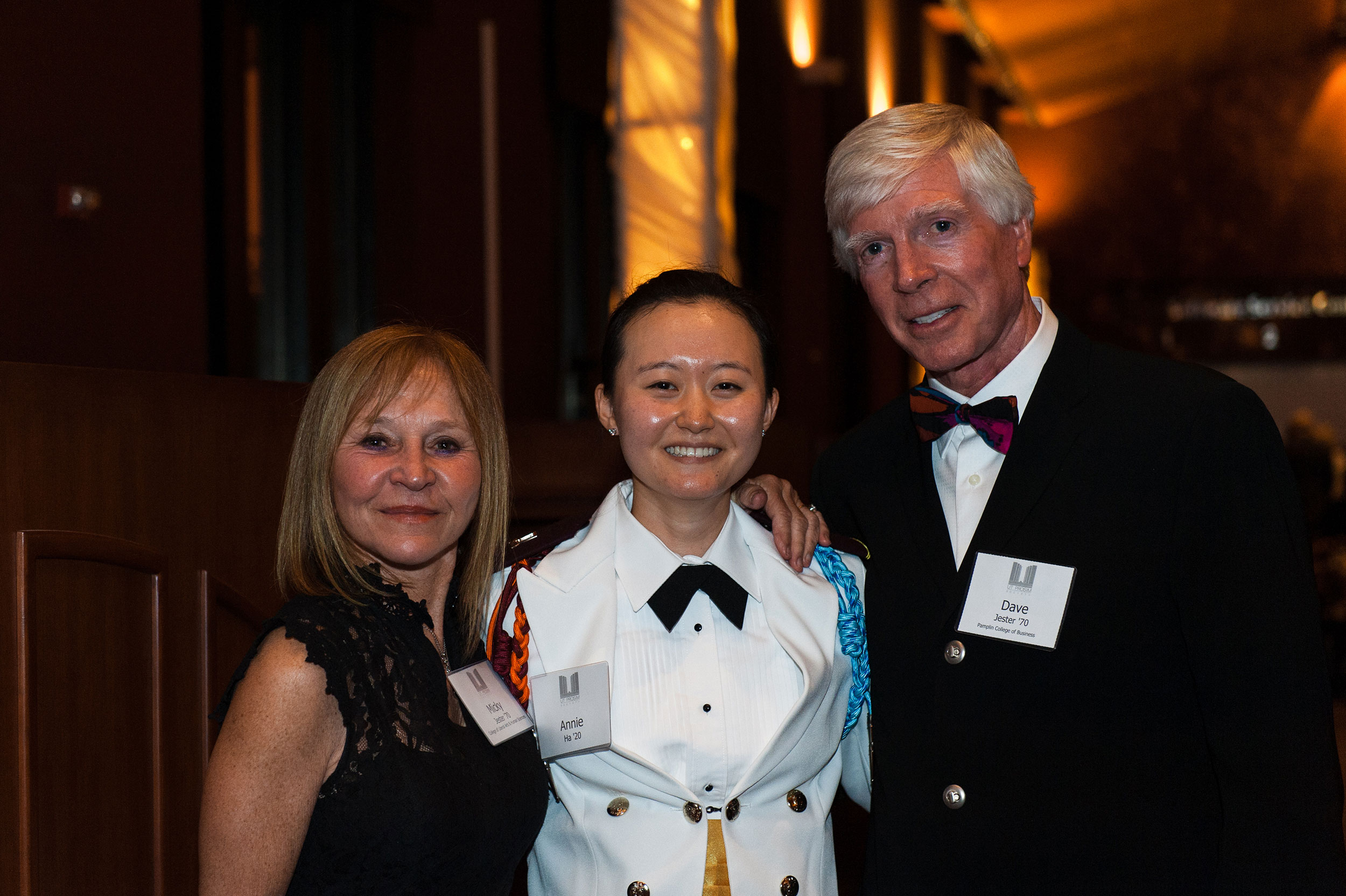 Annie Ha (center), a sophomore majoring in construction engineering and management and a member of the Virginia Tech Corps of Cadets in Air Force ROTC, was one of five student speakers at the Ut Prosim Society's New and Advancing Member Recognition Dinner held in April. She is pictured above with President's Circle members Marlene F. Jester '70 and M. David Jester '70.
The Ut Prosim Society was established in 1986 to recognize donors who are leaders within the community of philanthropy that sustains Virginia Tech and who have lifetime giving of $100,000 and greater. At the inaugural event in 1987, 230 individual members were recognized. Since its inception the Ut Prosim Society has grown to more than 2,500 members.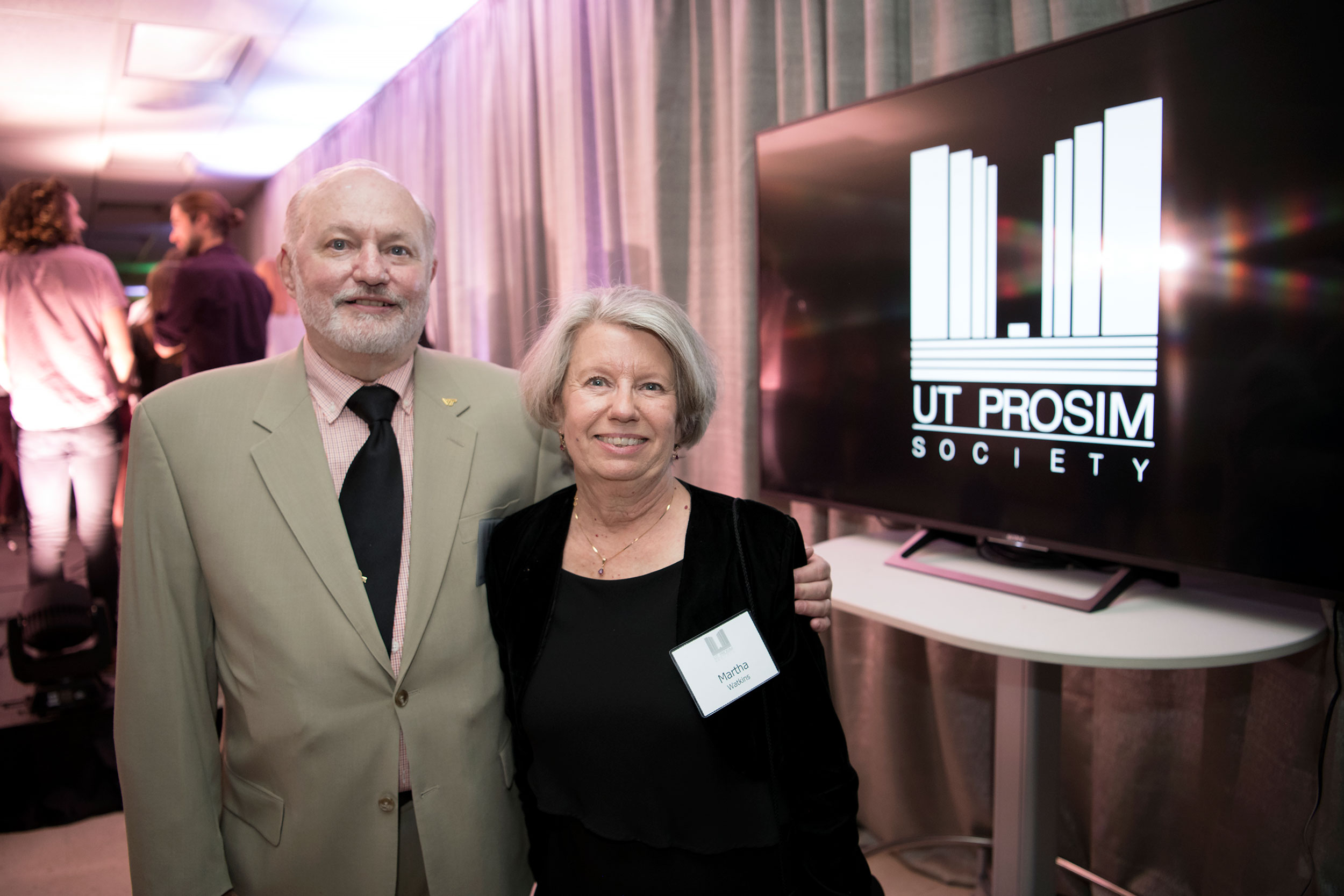 James G. Watkins Jr. '81 and Martha Watkins attended the 2018 Ut Prosim Society weekend held in April.
Welcome the Class of 2022
Virginia Tech Alumni Association chapters in more than two dozen locations will host Student Send-offs to welcome the Class of 2022. The parties, which are held throughout the summer, connect new students and their parents, with area alums. Chapters across the country will welcome the newest members of Hokie Nation, who will be known as Virginia Tech's Sesquicentennial class. Many will graduate in 2022, the year our university celebrates 150 years since its founding.
A Hokie welcome Find a Student Send-off in your area, visit: alumni.vt.edu/studentsendoffs and connect with the class online, using #VT22 and #VT150.
---