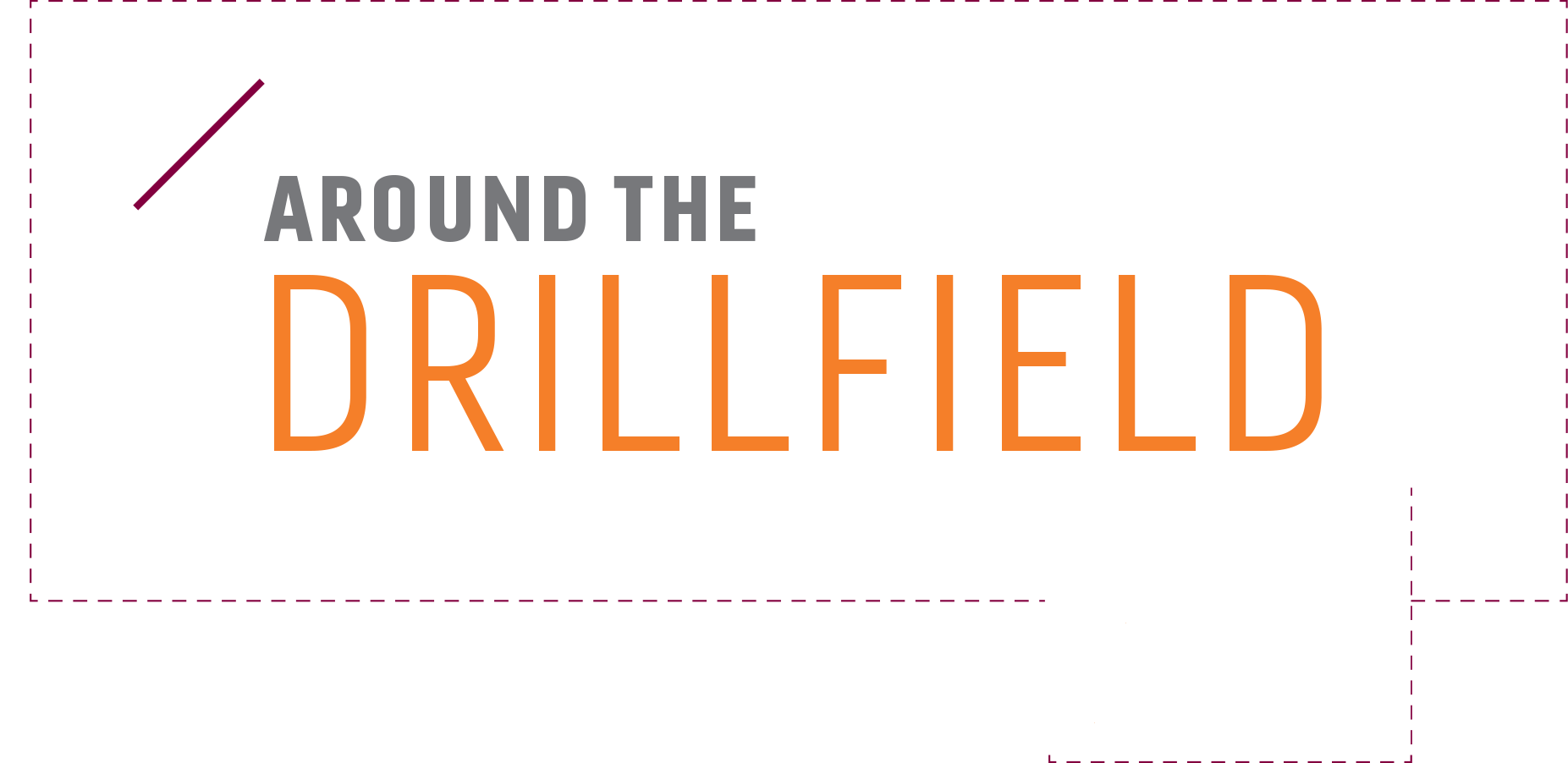 Architect, statesman, visionary
Virginia Tech mourns President Emeritus Charles W. Steger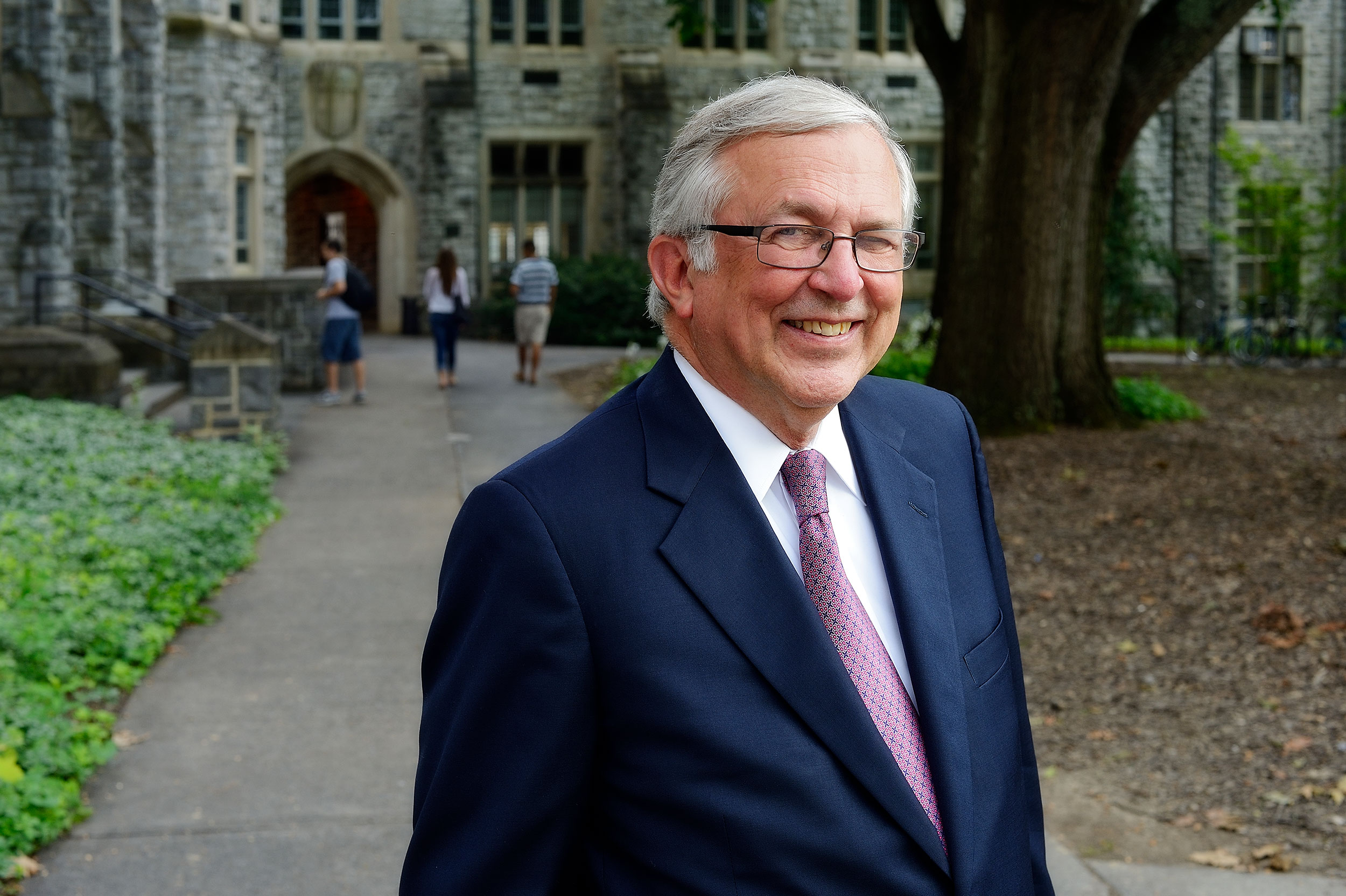 Charles W. Steger
When Charles William Steger Jr. was installed as president of Virginia Tech in 2000, his inaugural speech appraised the existing position of the university and set the stage for what would become a period of unprecedented growth and historic transformation.
"As we enter a new period of challenge and change, we are fortunate that Virginia Tech enjoys a great deal of positive momentum," Steger said in that first speech. "Our programs are solid and well recognized, our entering class this fall will be the most qualified in history, and our private resources have grown significantly. Now we must capitalize on this momentum to reach a new level of excellence and service."
Steger went on to do just that, guiding the university into the 21st century as its 15th president. On May 6, Virginia Tech President Emeritus Steger died at his home in Blacksburg, Virginia. He was 70.
Steger '69, who served as president from 2000 to 2014, began his professional career as an architect, and he brought that discipline's blend of art and science to the office of university president, developing and executing a vision for the future that made him one of the most influential presidents in Virginia Tech's 146-year history.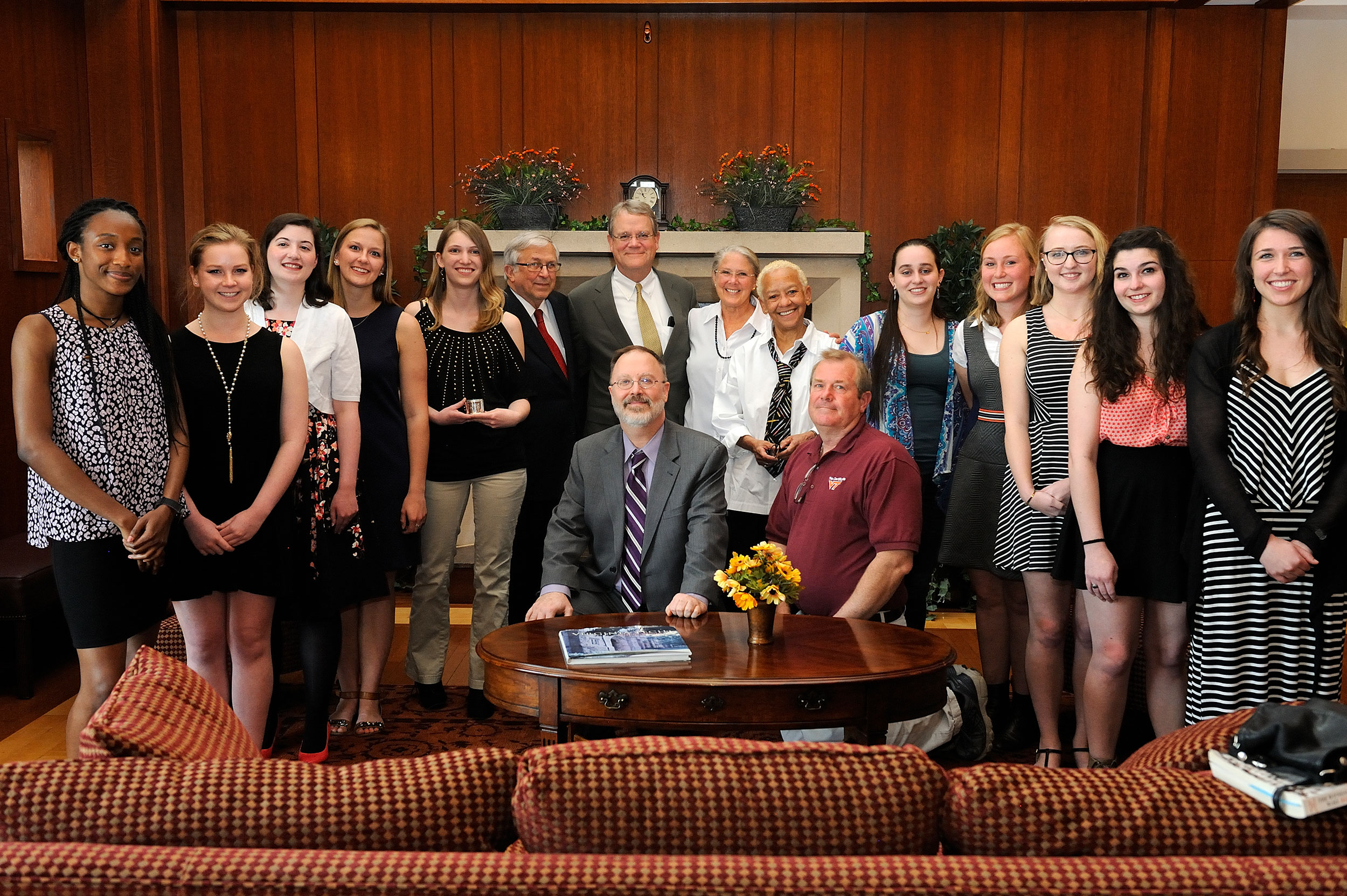 Steger Poetry Prize Award Ceremony in 2016.
At Steger's memorial service, the Rev. Michael Ellerbrock offered a letter to the retired president on behalf of the Hokies who gathered to remember him at the Moss Arts Center, as well as others whose lives were touched by his legacy.
"Dear Charles," Ellerbrock began. "We celebrate today as family and friends because you raised the bar. An architect who saw beyond time and place, you asked for our best and challenged our imagination. Your Hokie ambassadors make a difference both near and far. It's been a privilege, Charles, and now our consolation. Well done, Mr. President, well done. We love you. Amen."
President Tim Sands said of his predecessor, "His legacy will continue, as strong and as enduring as the Hokie Stone around us."
Gov. Ralph Northam called him "the man who was the architect of what we know as the modern-day Virginia Tech."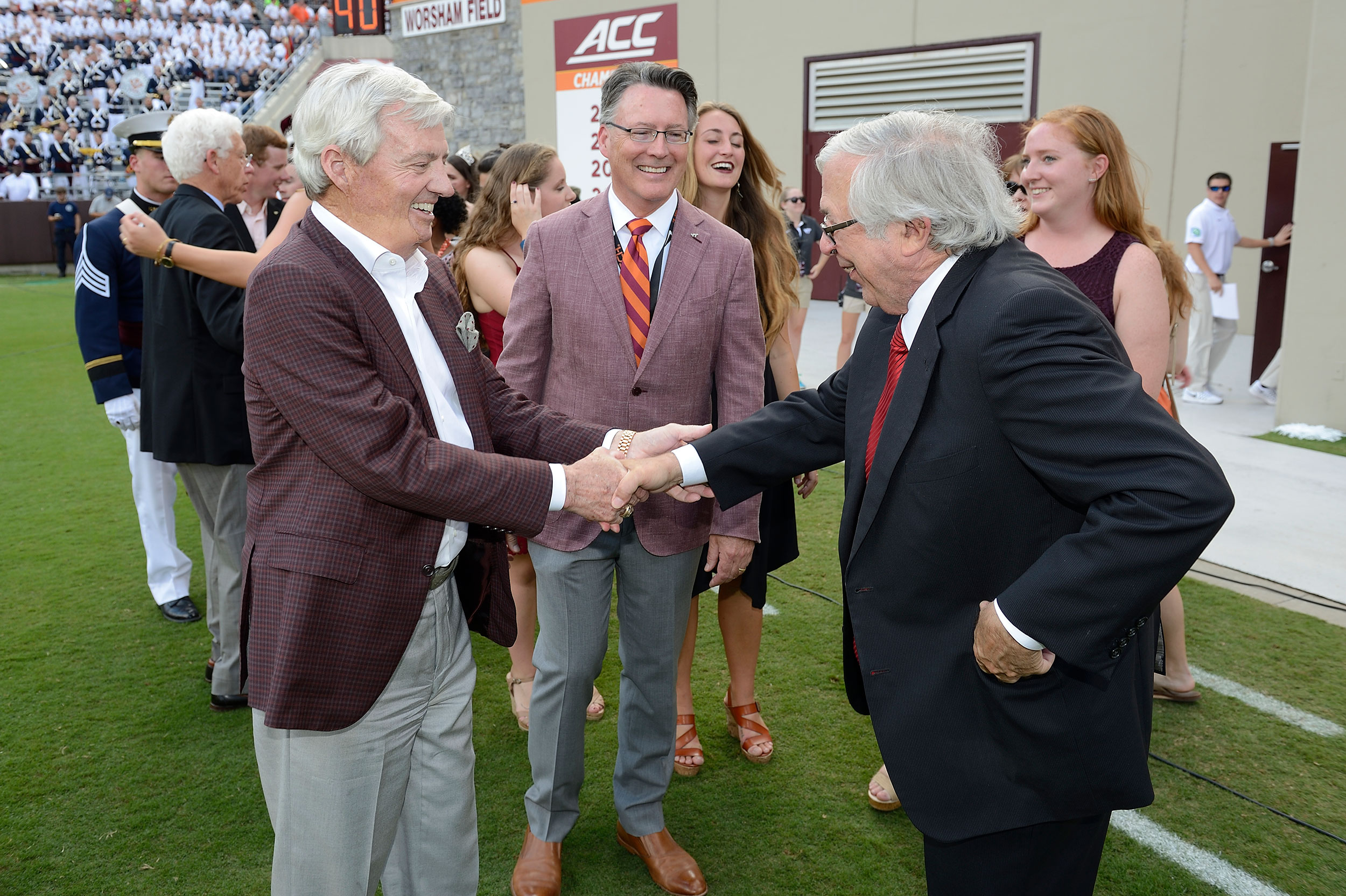 Frank Beamer, Tim Sands, and Charles Steger at Homecoming 2016.
U.S. Sen. Mark Warner, whose term as governor overlapped with Steger's presidency, said, "Charles Steger knew what was best for Virginia Tech and, importantly, best for Virginia, and he took that plunge without hesitation or reservation."
Under Steger's leadership, Virginia Tech charted a course to become a top research university; embarked upon a groundbreaking partnership with Carilion Clinic that led to the creation of the Virginia Tech Carilion School of Medicine and Research Institute; joined the Atlantic Coast Conference in 2004; embraced a business model that invested in seven research institutes; built 40 major new buildings; elevated its presence in Northern Virginia by establishing the National Capital Region operations and building a state-of-the-art office and research facility in Arlington; and endured the tragedy of April 16, 2007, which saw the loss of 32 faculty members and students.
A Fellow in the American Institute of Architects, Steger earned three Virginia Tech degrees: a bachelor's in 1970 and a master's in 1971, both in architecture; and a Ph.D. in environmental sciences and engineering in 1978. He left a private-sector career in 1976 to pursue his passion for teaching at Virginia Tech.
In addition to serving as a faculty member and a college dean, Steger also was acting vice president for public service and then vice president for development and university relations, before becoming president in 2000. He was a member of Virginia Tech's Ut Prosim Society and Legacy Society.
Ben J. Davenport Jr., who served on the Virginia Tech Board of Visitors, including two years as rector, said that Steger's own service and vision will continue to change the world well after his death.
"He was a Virginian, and he was a Hokie," Davenport said. "He was a president mindful of both the responsibility and the potential of his office to improve the lives of others. A fine person to work with or for, and a person whose life's work surrounds us today and embodies our university's motto, Ut Prosim (That I May Serve). His work will serve well generations to come in the commonwealth, in the nation, and in the world."
Read about Dr. Steger's influence at the university in the 2013 magazine profile.
Photos: In memory of President Emeritus Charles W. Steger