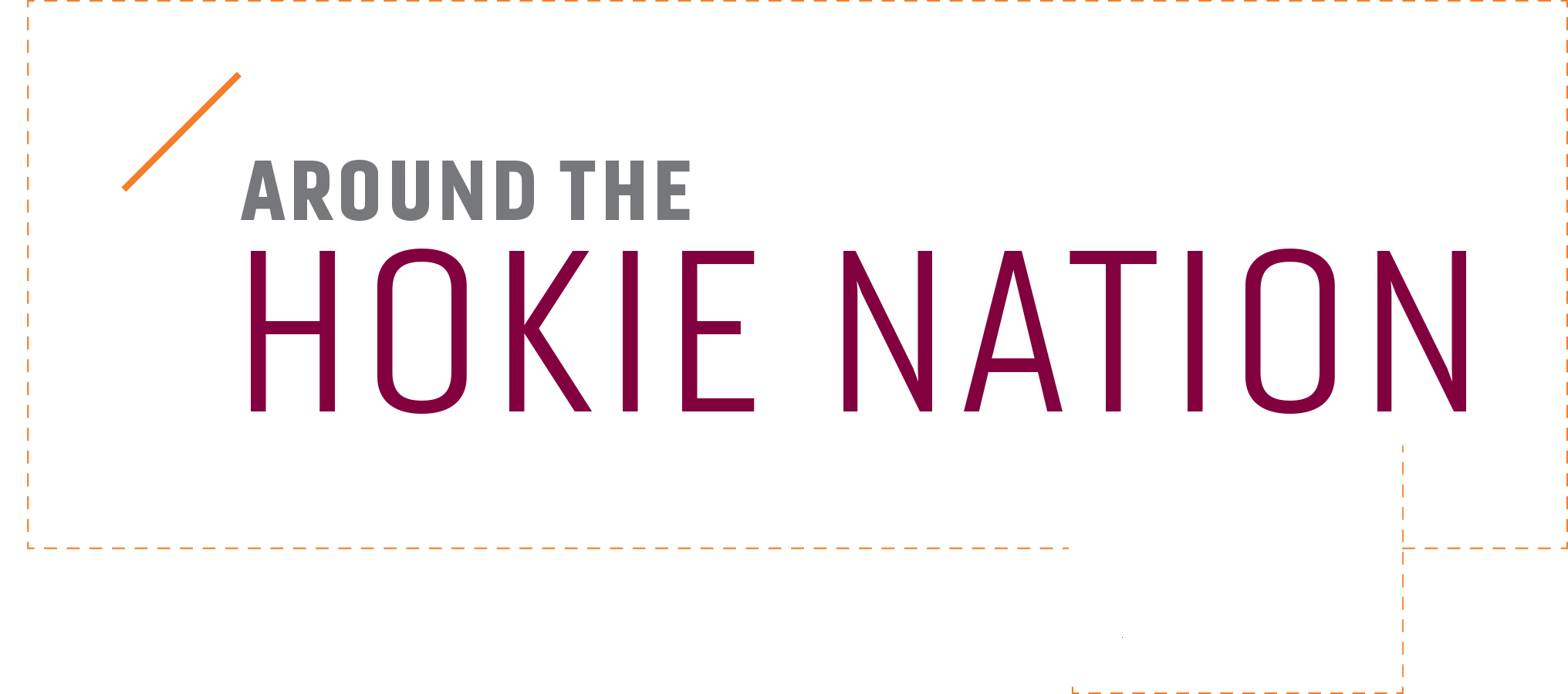 REROUTING
by Allysah Fox '18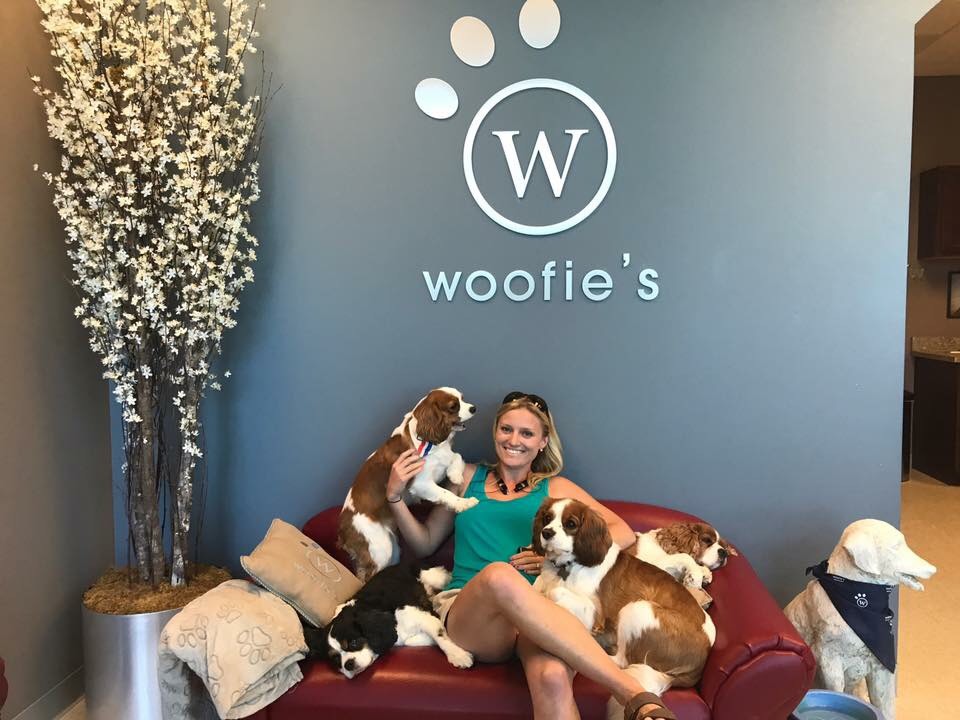 Camille M. DaDamio
The path to a dream career is not always direct. It requires adjustment, hard work, and sometimes a blending of passions. For Caroline Murphy, director of pet-sitting services for Woofies in Ashburn, Va., finding the right path involved a complete change of direction.
After graduating in 2013 with a bachelor's degree in agribusiness and an animal and poultry sciences minor from the Virginia Tech Department of Agricultural and Applied Economics, Murphy accepted a position with an agriculture and marketing company.
"I didn't feel fulfilled in that line of work," Murphy said. "I remained in touch with Woofies, which was a pet-sitting company I worked for during undergrad."
Aware of the risk she'd be taking, Murphy left the corporate job in 2014 to become Woofies' right-hand, accepting a leadership position in the small business.
Since then, Woofies has earned several small business awards and was even featured on CNBC's "The Job Interview" in December 2017.
"[The television segment] was very cool for us," Murphy said. "We went to New York for a couple of days, and we spent one full day interviewing. There were at least 20 cameras capturing the entire experience."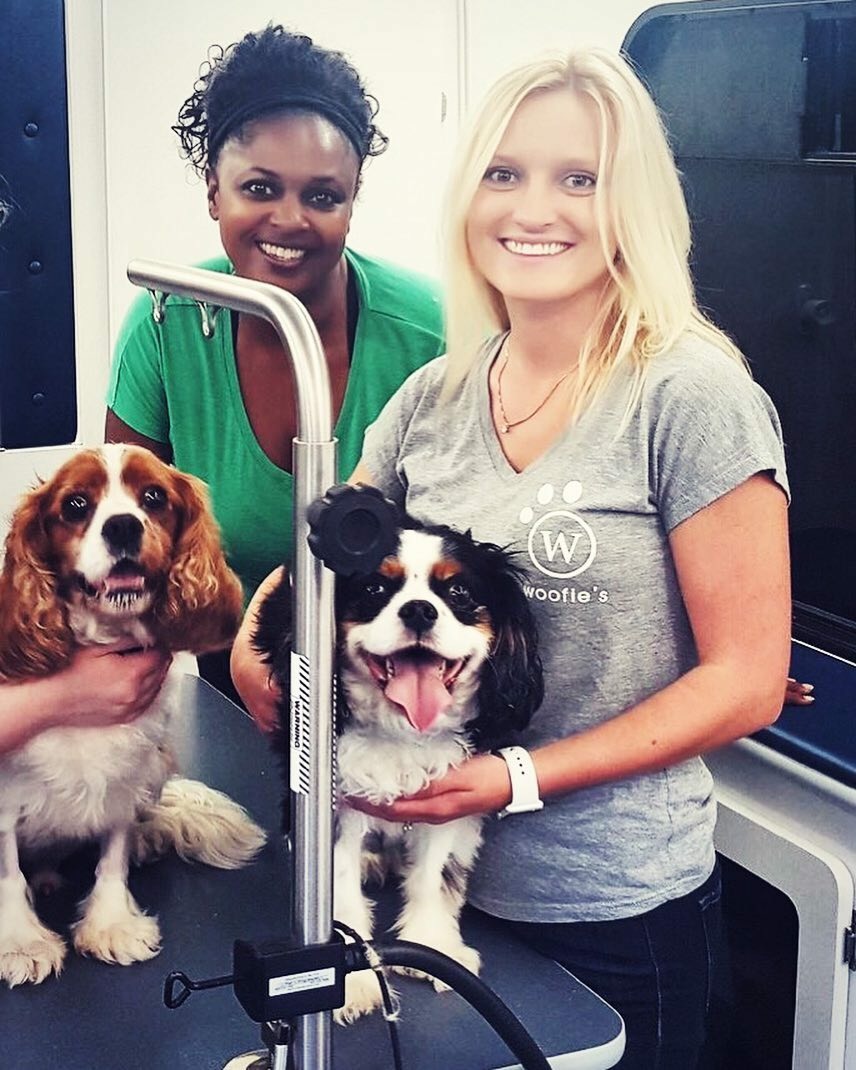 Camille and friends
Murphy captured her experience at Virginia Tech in a different way. Tech helped her develop skills and confidence to analyze her goals and redirect her plans toward a more rewarding career. Along the way, she was able to combine her two interests—animals and business—into a career she loves.
In her four years at Tech, Murphy learned to negotiate in Ambassador Crowder's strategic negotiations course. Often a neglected skill in most curriculum, Murphy says it's the most valuable tool she's used to build Woofies' loyal clientele.
"Tech gave me the confidence to look at something, like a small business, and see an opportunity," Murphy said. "You can do something that you love—you just have to find it and make it work for yourself."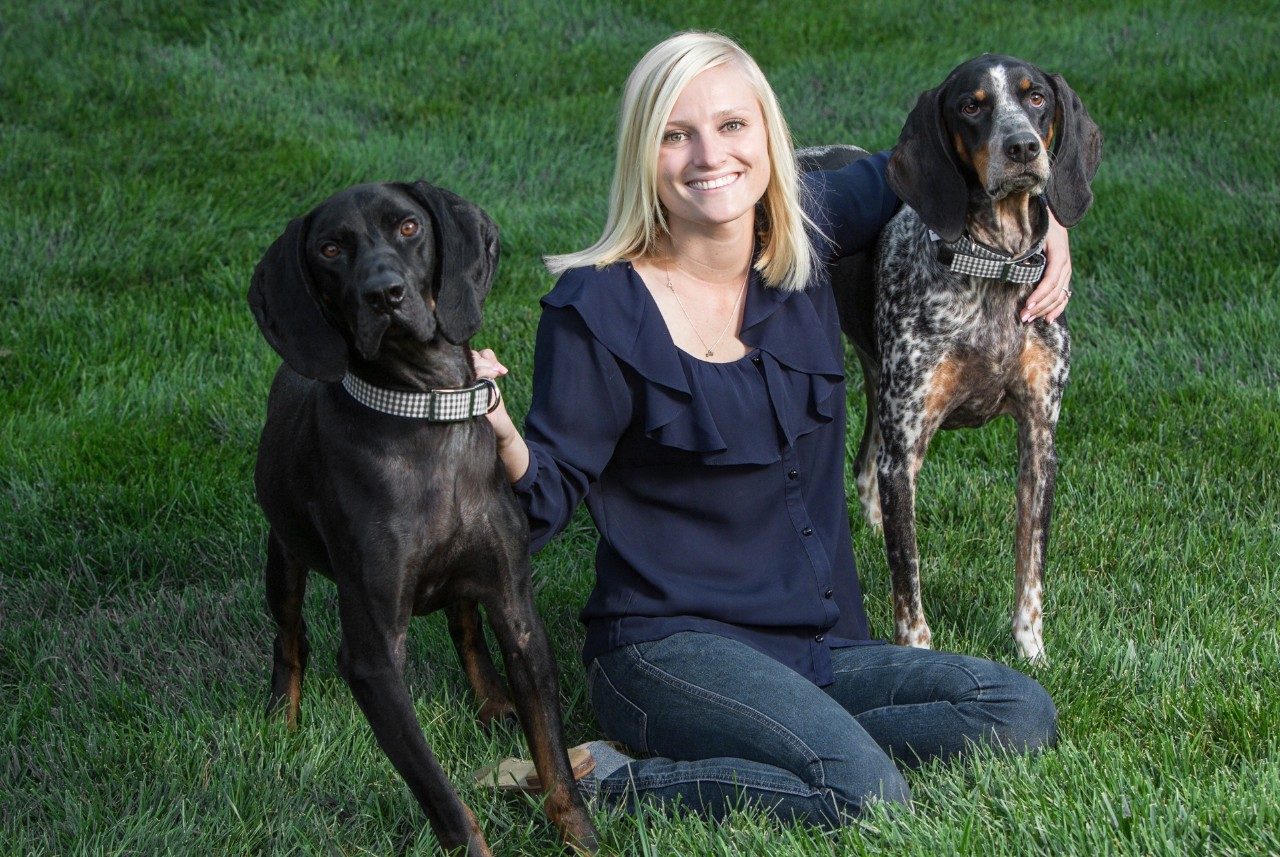 Camille
Choosing the right pet sitter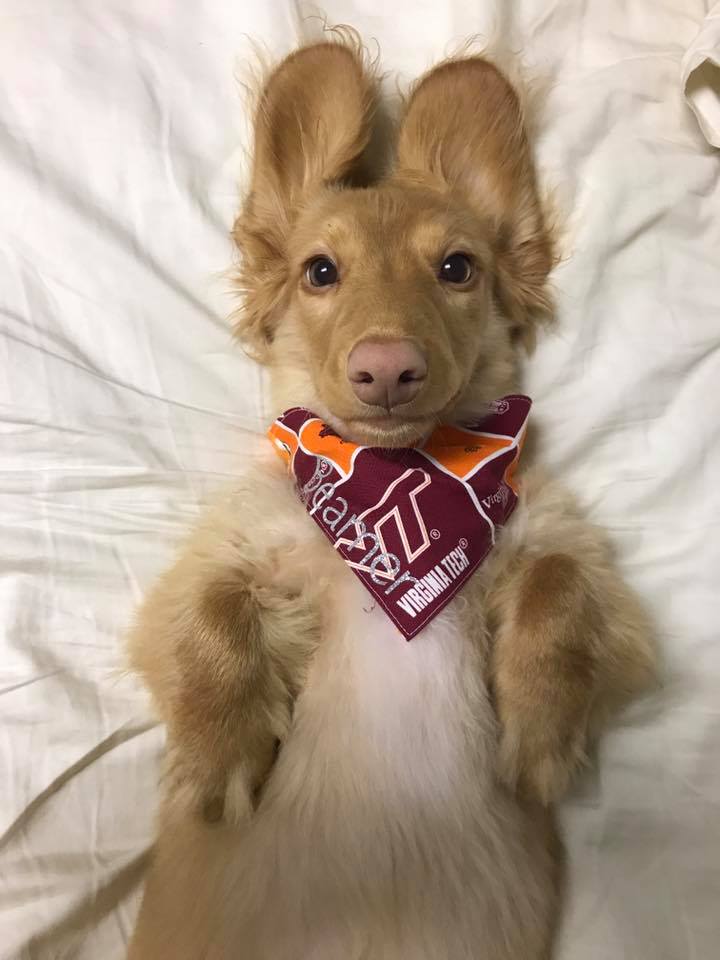 Pets are part of the family, but leaving them behind is sometimes necessary. There are numerous options for pet care, ranging from walking services for those times that you can't get away from the office or aren't feeling up to par to pet hotels and spas and privately-run kennels offering weekend or long-term care. Some veterinary offices provide boarding services, and friends or family may be able to help out. A growing trend is pet care in your home or in the home of a pet sitter.
Regardless of the type of service you choose, it's important to learn as much as possible about a prospective pet sitters' qualifications and services. Take the time interview candidates by phone or in person.
Be sure to find out the following:
Can the pet sitter provide written proof that they have commercial liability insurance (to cover accidents and negligence) and is the in-home sitter bonded (to protect against theft)?
What training has the pet sitter or kennel operator completed?
Will the pet sitter plan care around your pet—based on likes, dislikes, fears, habits, medical conditions, medications, and routines?
Is the pet sitter associated with a veterinarian who can provide emergency services?
What will happen if the pet sitter experiences car trouble or becomes ill? Do they have a backup?
Does the pet sitter manage basic needs only, or are other services available such as grooming, walking, training, or play time? If they provide in-home care, will they also check mail, water plants, or bring in the newspaper?
Will the pet sitter provide a written service contract spelling out services and fees?
If the pet sitter provides live-in services, what are the specific times they agree to be with your pet? Is this detailed in the contract?
How does your pet sitter make sure that you have returned home?
Always request references.
Once a prospective sitter has adequately answered your questions invite him or her to visit your home to meet your pet. Observe the potential sitter and your pet—do they seem to get along? If this introduction goes well, consider hiring the pet sitter for a short-term assignment, such as an overnight or weekend excursion. That way, you can work out any problems before leaving your beloved pet in the pet sitter's care for longer periods.