Create, Collaborate, Innovate, Share
THE 21ST-CENTURY LIBRARY
by Ann Brown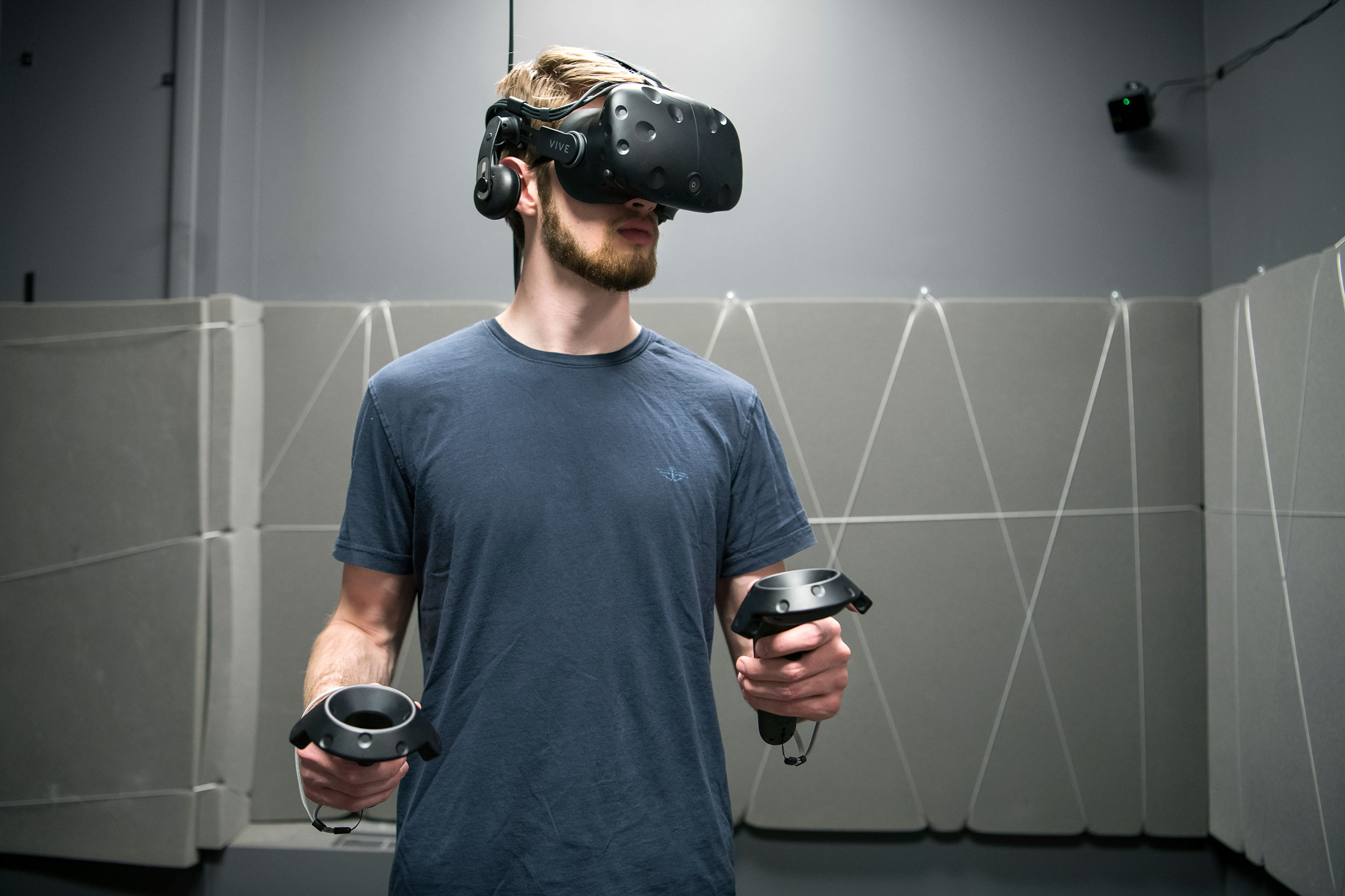 VIRTUAL LEARNING: In the Virtual Environments Studio, library visitors can experience virtual reality technologies for gaming, education, art, and other applications.
In a world of digital downloads, audio and video streams, and ebooks, the library is no longer the quietest spot on campus.
The former repository has transformed, taking on the role as the university's hub for knowledge-sharing—a space where people of varying backgrounds come together to collaborate, create, and innovate. The libraries provide technology-rich environments, relevant exhibits, and special collections that support and enhance scholarly study and intellectual growth.
Offering spaces for group study, access to technology experts and resources, and use of multipurpose rooms for educational events, the University Libraries at Virginia Tech combine opportunities for networking and interaction with the more traditional options for quiet study and resource review.
There are three library locations on the Blacksburg campus—the Carol M. Newman Library, which is the main library facility, and two branches, the Art and Architecture Library and the Veterinary Medicine Library. For students and faculty in the National Capital Region, Virginia Tech's Northern Virginia Center offers a branch in Falls Church, Virginia.
Mind fuel: Learn more about the reimagined University Libraries at lib.vt.edu.
6 studios
The University Libraries recently created a series of studios focused on innovation and collaboration that are free to use and require no previous experience.
Data Transformation Studio helps researchers transform, recover, curate, share, archive, and fully understand the life cycle of data.
Media Design Studio a studio equipped with the latest hardware and software to create a wide variety of media projects.
3D Design Studio a free 3D print lab with staff who are trained to help bring ideas to life.
Data Visualization Studio helps researchers visualize research data in new ways.
Virtual Environment Studio teaches visitors how to create new worlds at the Blackbox virtual environments theater.
Fusion Studio a flexible collaboration space designed for undergraduate researchers.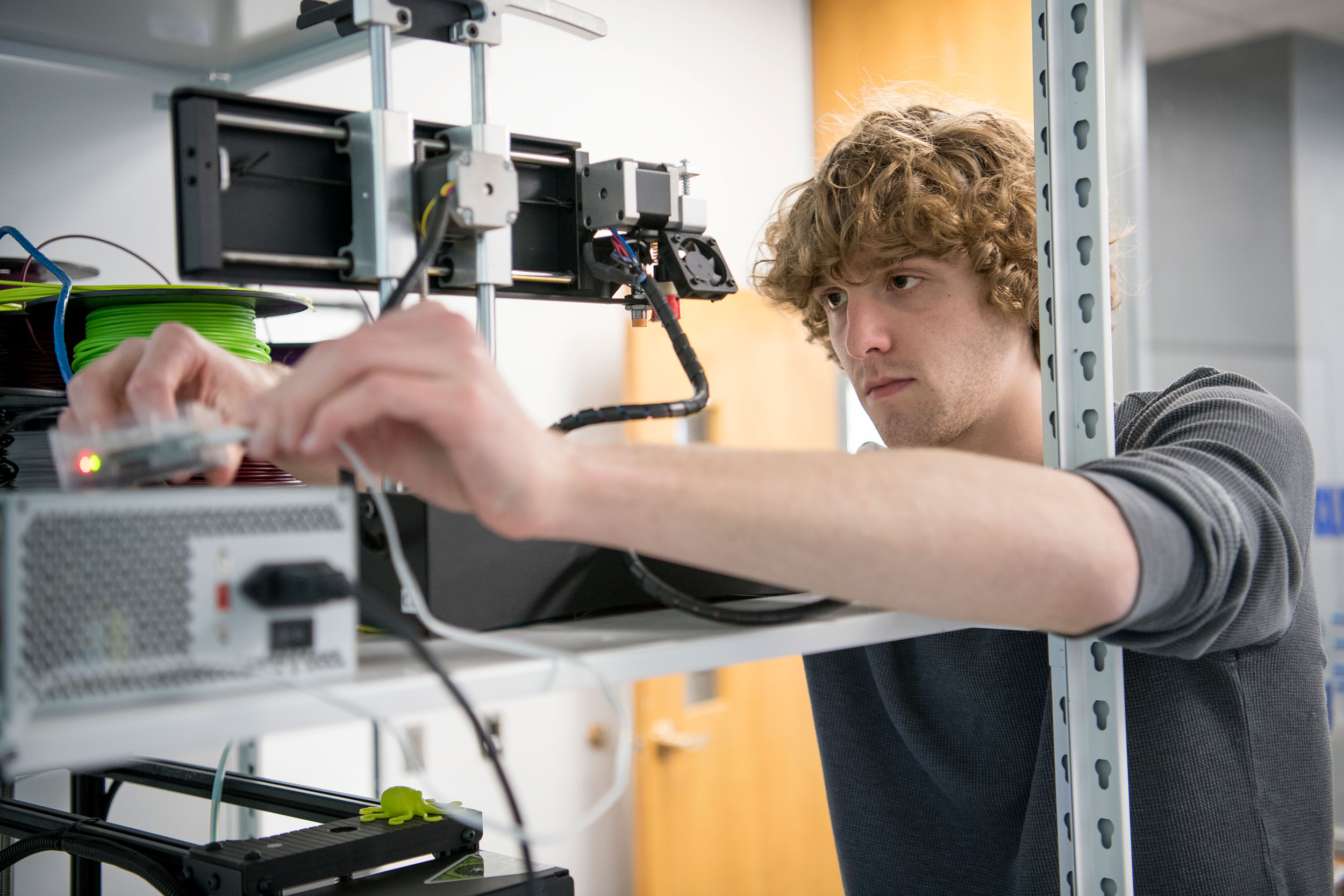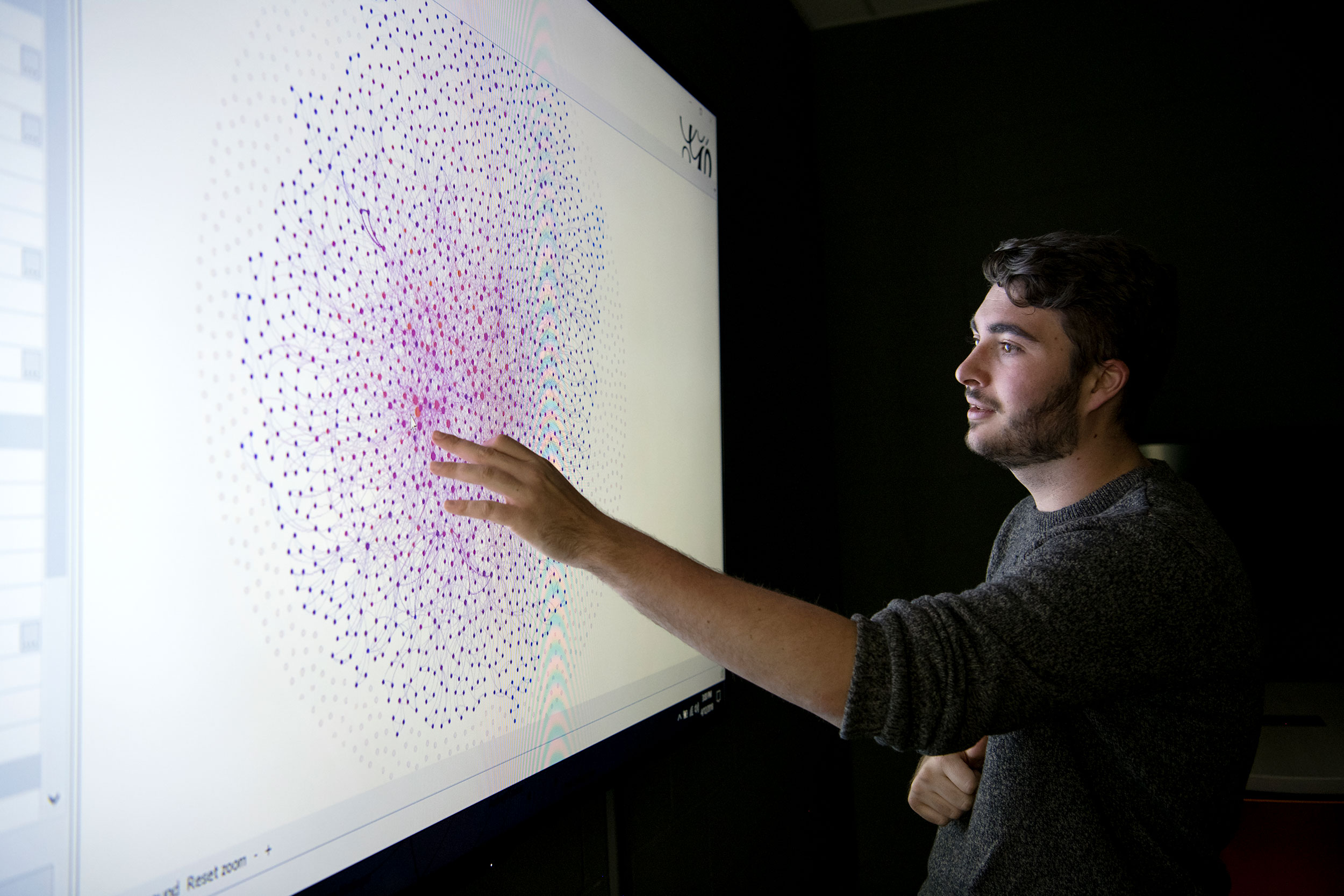 PERMISSION TO PLAY: Library studios provide free access to emerging technologies, including advanced hardware, such as 3D printers and cutting-edge software, to encourage an atmosphere of discovery and experimentation.
CREATIVE COLLABORATION: Free 3D printing, workshops, and consultations are available for all library patrons.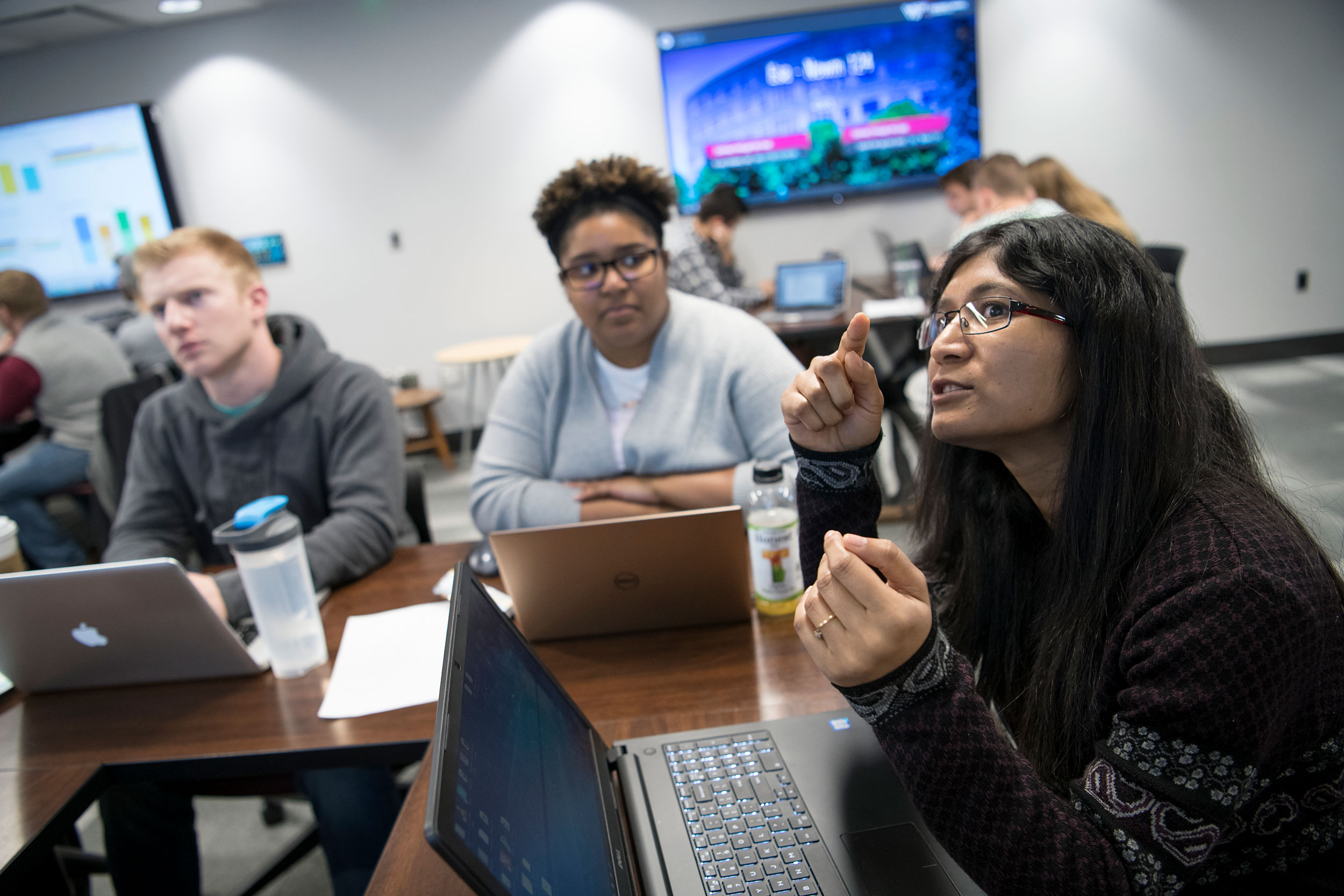 Athenaeum, a collaboration with the College of Liberal Arts and Human Sciences, is a suite of spaces and services in Newman Library dedicated to cultivating digital research skills through collaborative, hands-on experiences.
A bank of 3D printers is available for all library patrons.
What's inside
8 classrooms and meeting spaces - Newman Library offers multiple classrooms and meeting spaces with flexible furniture layouts and ample technology
150+ events annually - From fashion shows and hip-hop nights to VT Authors recognition events, the University Libraries showcase knowledge and recognize distinguished scholarship.
8.4 million eBooks
1.6 million visitors annually
2,000 manuscript collections in Special Collections
5,200+ activated accounts in ePortfolio program with 2,600+ student projects showcased and 445+ unique prospective employer follows. Creating an ePortfolio allows students to easily organize and share the work they're most proud of. VT Publishing was established in 2017 to increase visibility, reach, impact, and sustainability of Virginia Tech research; create permanent, accessible versions of faculty and student publications; and consult and educate on publishing issues, such as copyright, authors rights, and fair use.
1,200 items in VTechData - VTechData highlights, preserves, and provides access to Virginia Tech research data in order to share the intellectual output of the university in its land-grant mission.
64,000 items in VTechWorks - VTechWorks publicizes and preserves the scholarly work of Virginia Tech faculty, students, and staff, including journal articles, books, theses, dissertations, conference papers, slide presentations, technical reports, working papers, administrative documents, videos, and images.
Ann Brown is the director of strategic communications for the University Libraries.