MILESTONE MOMENTS
MILESTONE MOMENTS
by Matthew M. Winston Jr.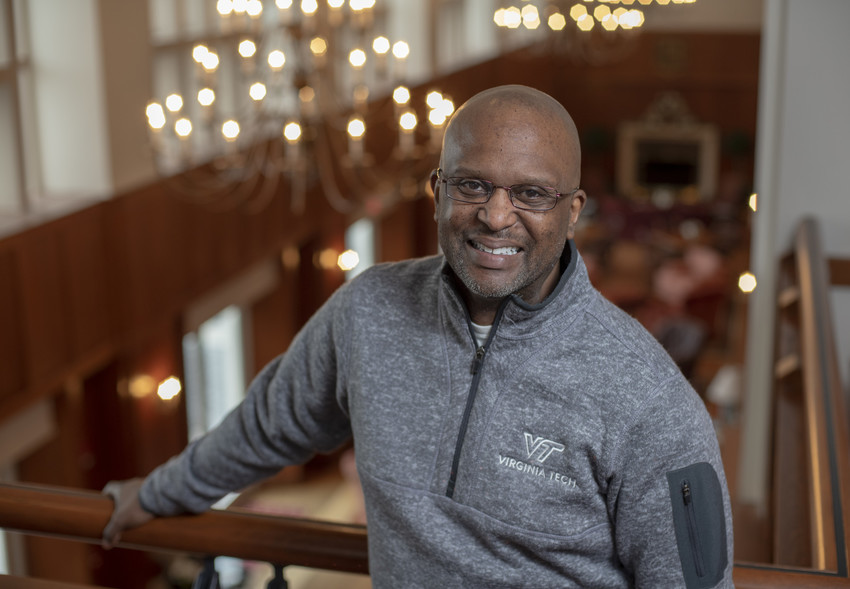 Matthew M. Winston Jr. '90, senior associate vice president for alumni relations
During my lifetime, I have witnessed what I believe to be some of Virginia Tech's most historic moments—the presentation of an honorary degree to Irving Linwood Peddrew III, the first African-American student to attend our university; the generosity of the Fralin family in making the largest gift our university has ever received; and the etching of additional names on the Pylons honoring Hokie alumni lost in service to our nation. There was also the opening of the Moss Arts Center, the creation of the medical school, and watching the end of the 2012 Sugar Bowl versus Michigan—and yes, Danny Coale caught that ball.
As I reflect on those events and many others, I consider the Innovation Campus announcement in November 2018 among our milestone moments.
In the days and weeks that have followed, the excitement expressed by our alumni has been amazing. What I have heard from countless Hokies across the nation and around the world echoes what I feel myself: pride in my alma mater, in the Virginia Tech leadership team, and in our alumni family.
We have always known what we are capable of—and now others around the world are getting a glimpse of that as well.
Through the Innovation Campus, Virginia Tech will expand its footprint in the greater Washington, D.C., area to deliver on a promise to develop the leaders and innovators of the future. The plans for our new campus, which will be positioned just two miles from Amazon's new headquarters in Arlington, contributed significantly to the success of Virginia's bid to attract the online retailer. Hokies are not new to Amazon; more than 300 Virginia Tech alumni work at the company already.
Many of you have shared that the Innovation Campus announcement was an affirmation of Virginia Tech's prowess and cements its national reputation as a technology powerhouse. The more than 60,000 Hokies who live in Northern Virginia are thrilled to see their university represented in the region in a new way.
It is gratifying to watch as our presence expands and we build something new from the ground up. The Innovation Campus will bring together a new community of Hokies and will serve as a valuable addition to our other sites in the geographic area.
But, beyond the academic and leadership opportunities, the tremendous enthusiasm from you, our alumni, and your continuing interest in being a part of our future fuels my pride and renews my energy around what is next for this great university.
Now—LET'S GO!
Matthew M. Winston Jr. '90 is senior associate vice president for alumni relations.