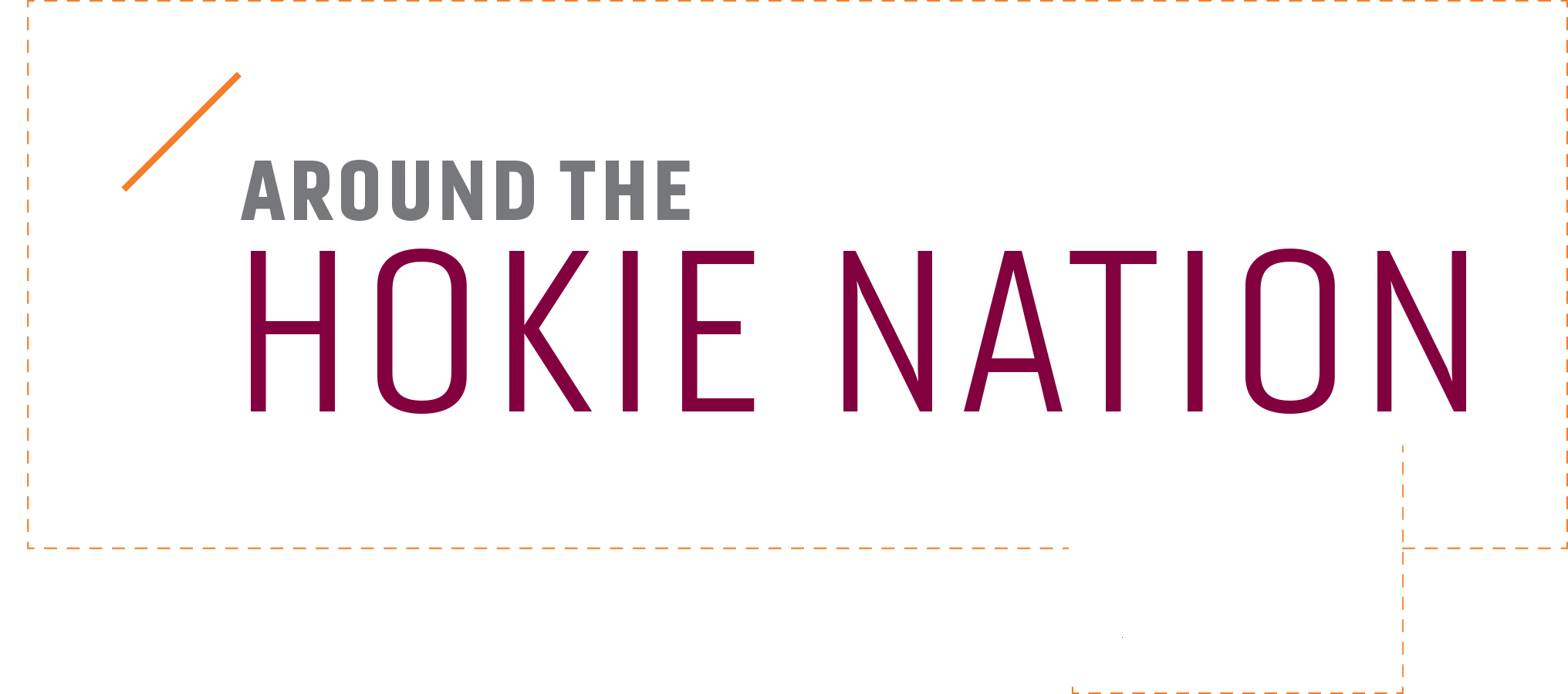 A TIMELESS TRADITION
A TIMELESS TRADITION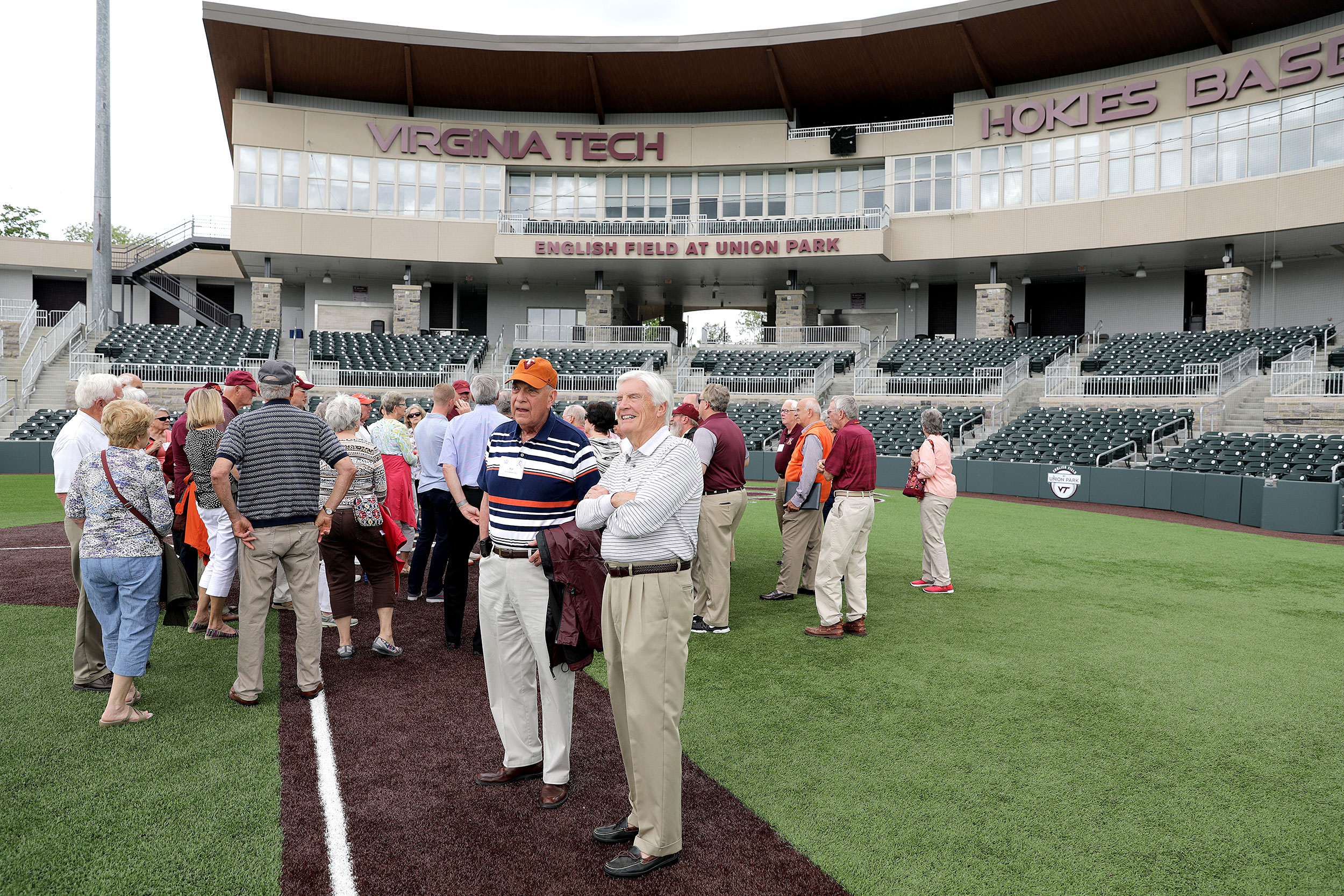 Hokie alumni in the Old Guard.
Virginia Tech's Old Guard Society of Golden Alumni are among the university's most respected and revered Hokies. The group was established in 1967, and each fall, alumni of the class who graduated 50 years earlier are inducted into the Old Guard.
In the spring, new and returning Old Guard members return to campus for their reunion. This year they will gather May 22-24, and welcome the newest members of the group: the Class of 1968.
During the 2018-19 reunion, Old Guard members will be invited to tour campus, gather for class dinners, learn about campus developments in Blacksburg, Roanoke, and Northern Virginia, and hear an update on Virginia Tech athletics.
Learn more: alumni.vt.edu/oldguard
Christina Todd and Robert Sumichrast, dean of the Pamplin College of Business
Christina Todd '09 is a vice president and financial advisor at Cary Street Partners in Richmond, Virginia. She has been in the financial services industry for more than eight years.
Todd also serves as president of the Pamplin Recent Alumni Board, a diverse group of young professionals whose work is aimed at advancing the present and future community of Pamplin by contributing to the quality of its programs, providing a voice to recent alumni on relevant issues, and encouraging involvement from recent graduates in support of activities that benefit the Pamplin College of Business community.
"Mentorship is powerful and incredibly useful in anyone's career and offers constructive guidance unlike that in any other professional relationship." said Todd.
In 2018, Todd received the Virginia Tech Outstanding Recent Alumnus Award, which recognizes leadership, community service, and occupational achievement. In 2017, she received one of the college's Rising Alumni Awards, created by the Pamplin Society to honor outstanding alumni.
For more about Todd, go to Pamplin magazine.
BUILDING EQUITY
BUILDING EQUITY
Robbie Werth's professional career is all about equalizing opportunity.
Robbie Werth's work in accessible transportation continues with National Express as project manager for MetroAccess, under contract to the Washington Metropolitan Area Transit Authority.
As the founder of Diamond Transportation Services Inc., now a subsidiary of National Express Transit, Werth '74, MBA '81 works with local and regional transit agencies in the D.C. metropolitan area to design, implement, and operate paratransit services for persons with disabilities. His innovative work and advocacy have garnered numerous awards and made him a sought-after expert on the topic of providing transportation services to the disabled community—including testimony on Capitol Hill.
Now Werth has expanded on his interest in accessibility and equal rights for people with disabilities with a generous gift to Virginia Tech's Services for Students with Disabilities (SSD) to expand its testing center in Lavery Hall.
"Lack of accessibility can be an intimidating thing for people to confront," said Werth. "We need more exposure on how to interact, accommodate, and create a positive environment for people with disabilities."