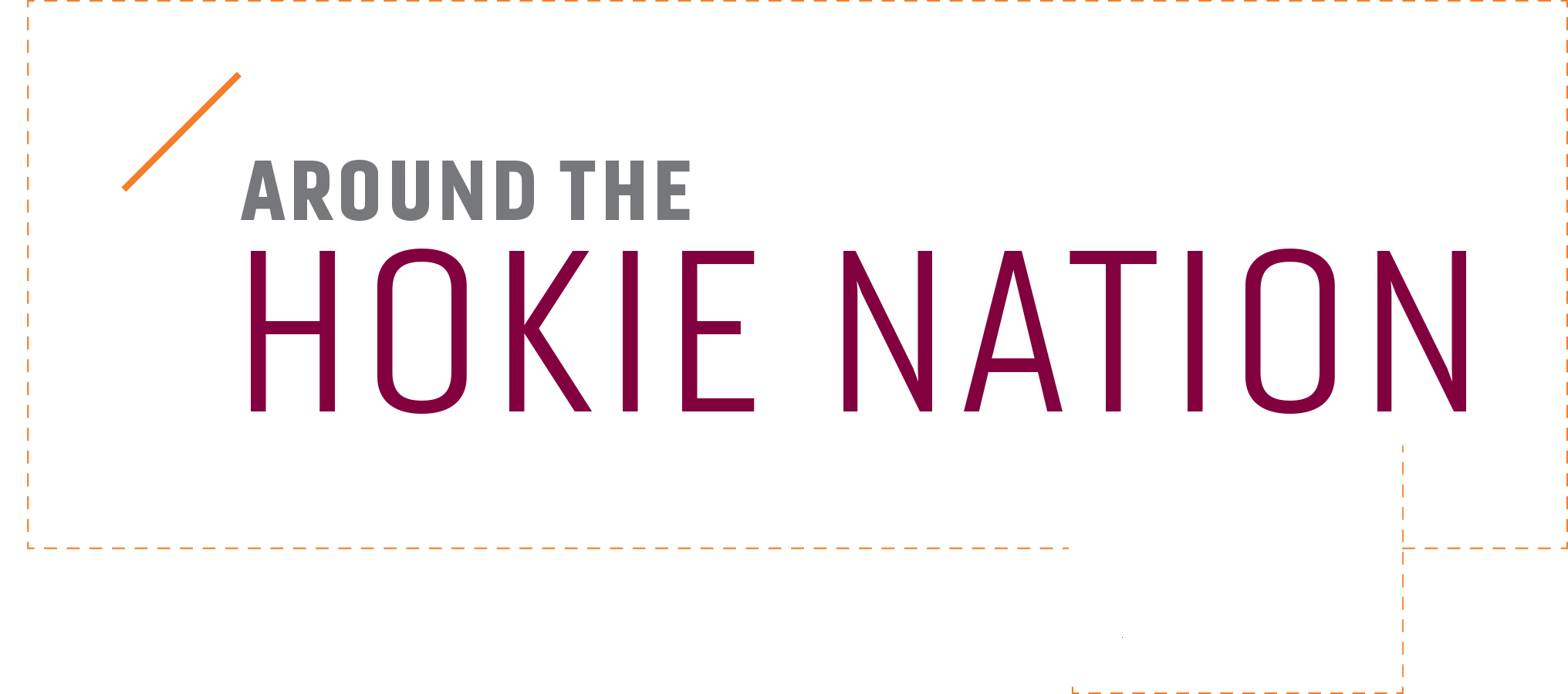 Engaging the Hokie alumnae network
WOMAN TO WOMAN
Four alumnae spoke during a Women in STEM event in September at the Virginia Tech Carilion School of Medicine. The alumnae panelists were, from left to right, Ashley Flora '07; Jennie Zabinsky '09, '13; Teresa Martinez '92, '98; and Mary Guy Miller '72, '85, '96.
Mary Miller '85 never thought about gender differences growing up. The rules at home applied equally to her and her male and female siblings.
This is why Miller, a College of Engineering alumna and director of the Regional Accelerator and Mentoring Program, often is surprised that some people do not expect to find women working in traditionally male-dominated fields.
"We cannot afford to not be inclusive," said Miller, one of four panelists who spoke at an alumni event, Women in STEM (science, technology, engineering, and mathematics), last September at the Virginia Tech Carilion School of Medicine.
In the past year, the Virginia Tech College of Science, in partnership with the Alumni Relations office, has organized a series of Women in STEM networking events in Virginia and North Carolina. They are meant to encourage women to consider careers in science, technology, engineering, and math and to support females who already work in these fields.
The events fall under a large umbrella of industry networking opportunities offered by Alumni Relations in partnership with colleges across the university. The events are held across the country and connect alums of different career stages and backgrounds.
For nearly 10 years, the Pamplin College of Business has hosted Women in Business events for professionals at all stages to network and discuss issues that women face in navigating business careers. These events draw alumni as well as current and prospective students, and they feature keynote speakers or alumni panelists who represent various Virginia Tech colleges.
More networking events are planned this year, with Women in STEM gatherings set for February in Richmond and Northern Virginia. Women in Business events will include gatherings in March in Northern Virginia; April in Charlotte, North Carolina; September in New York.
"The biggest thing is the encouragement through incredible alumnae who speak about supporting each other," said Katie Lafon, director of alumni relations for the College of Science.