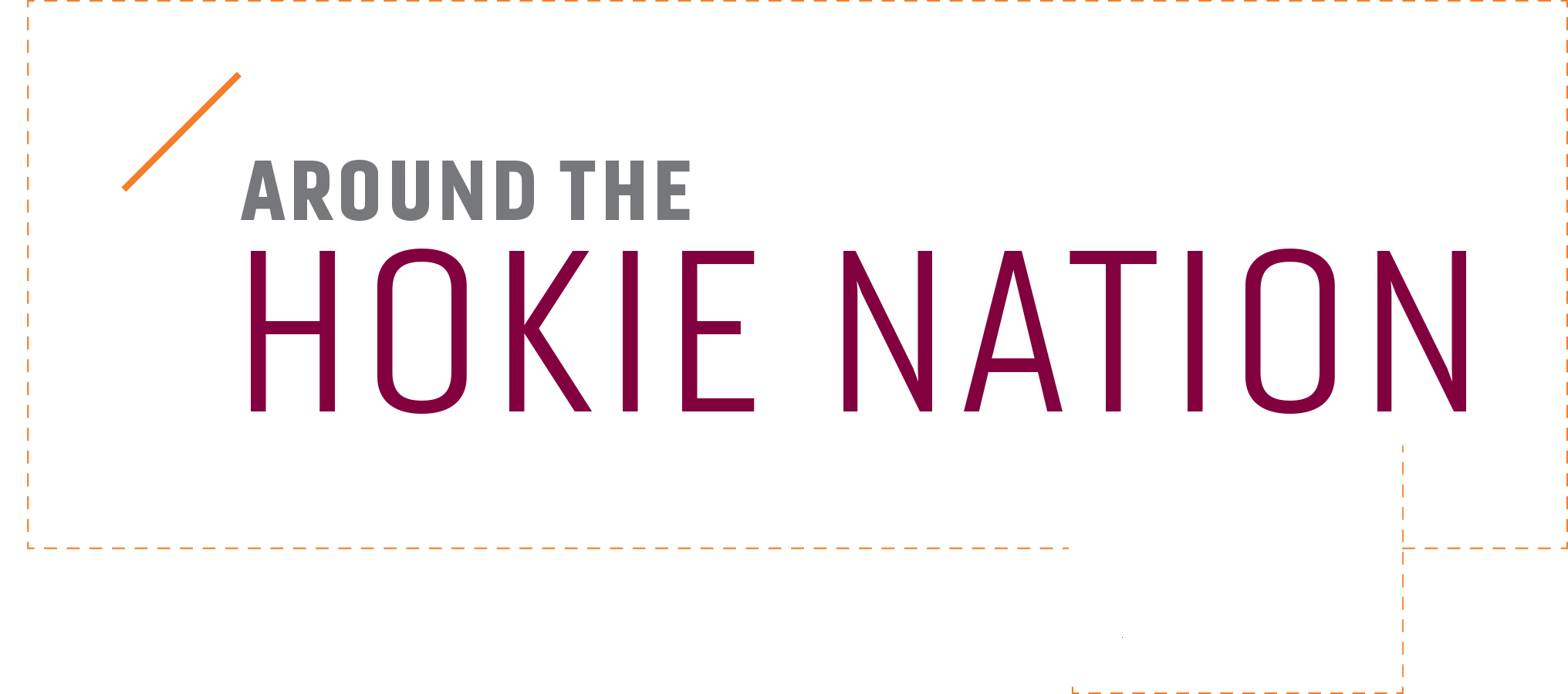 LIVING HISTORY
by Annie McCallum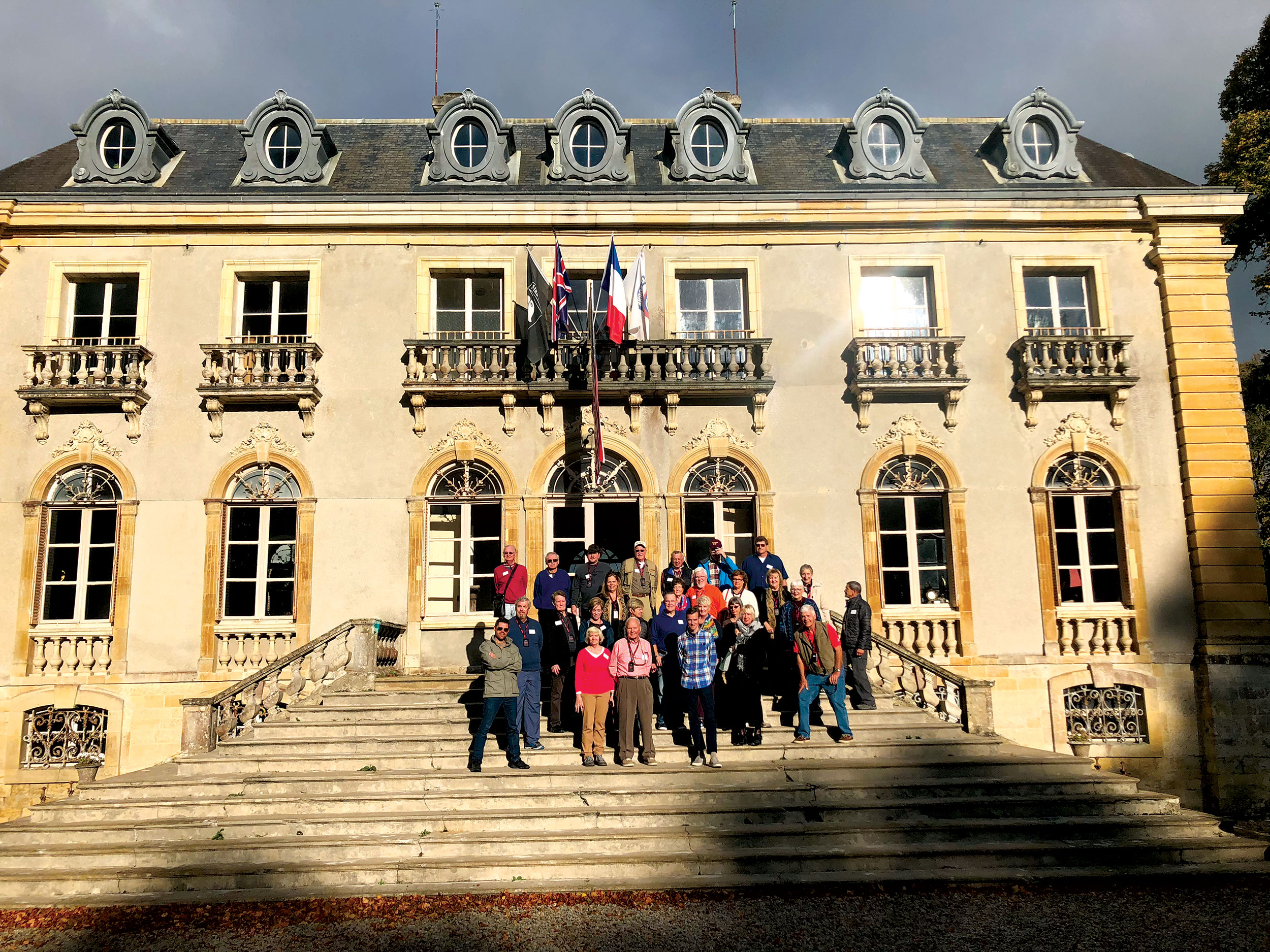 TRAVELING HOKIES: The group visited Chateau Bernaville, Normandy, on the site of the German headquarters during D-Day operations.
Mason Simpson is a history buff who doesn't like to travel—unless it's around the U.S. in his motorhome.
But what he described as a once-in-a-lifetime opportunity prompted him recently to join a dozen other Hokies in Europe to follow in the footsteps of Easy Company, reliving pivotal moments that changed the trajectory of World War II.
"This was so important to me. It was something I couldn't miss," said Simpson '69.
The trip, hosted by the Virginia Tech Alumni Association, followed the path of Easy Company's journey from Normandy to the Eagle's Nest, a Nazi outpost in Germany.
"You can't experience what the young men who fought the war went through," though the tour made the unimaginable a bit more real, Simpson said.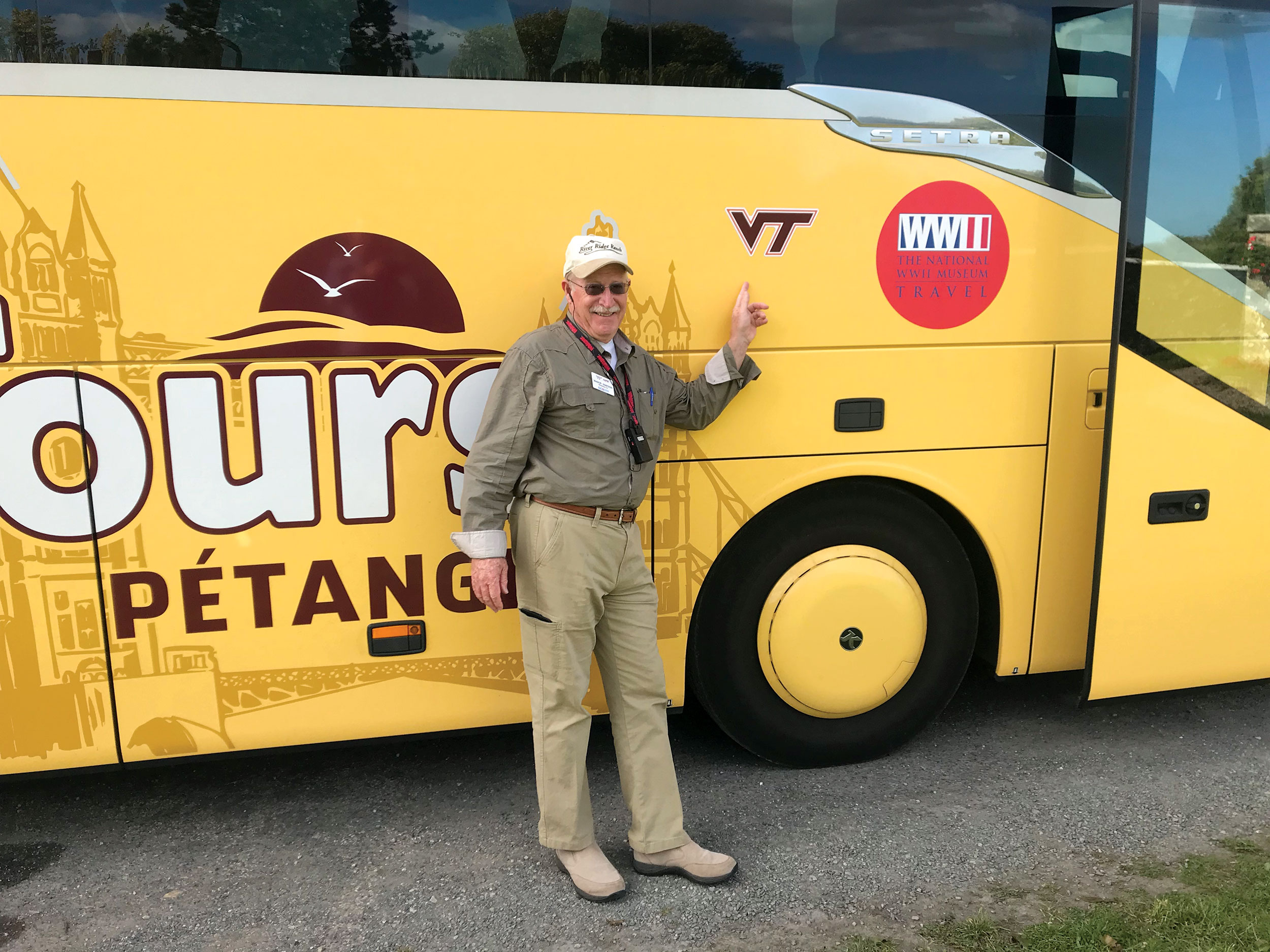 Mason Simpson rests outside the tour bus.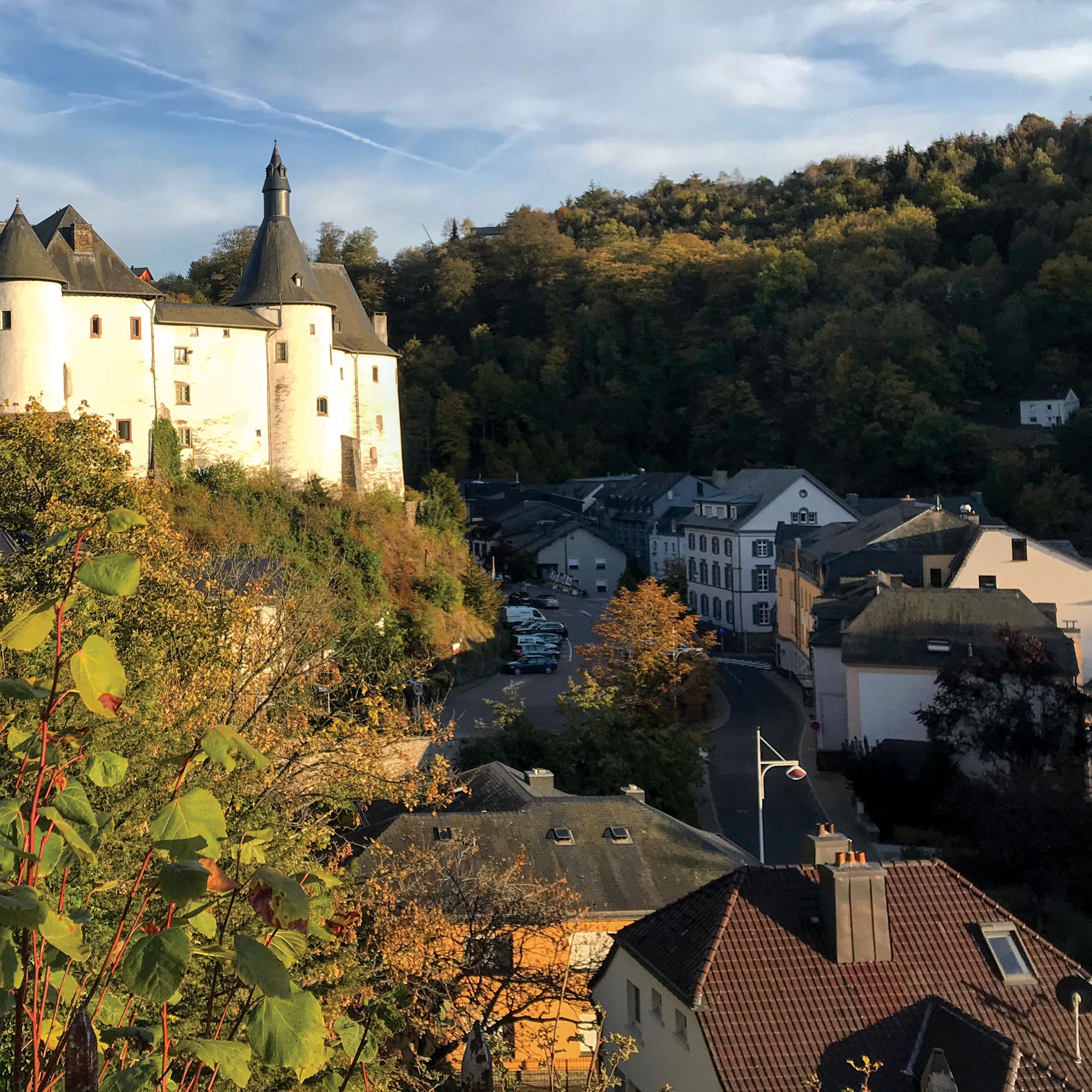 The travelers stopped in Cleveux, Lusumbourg.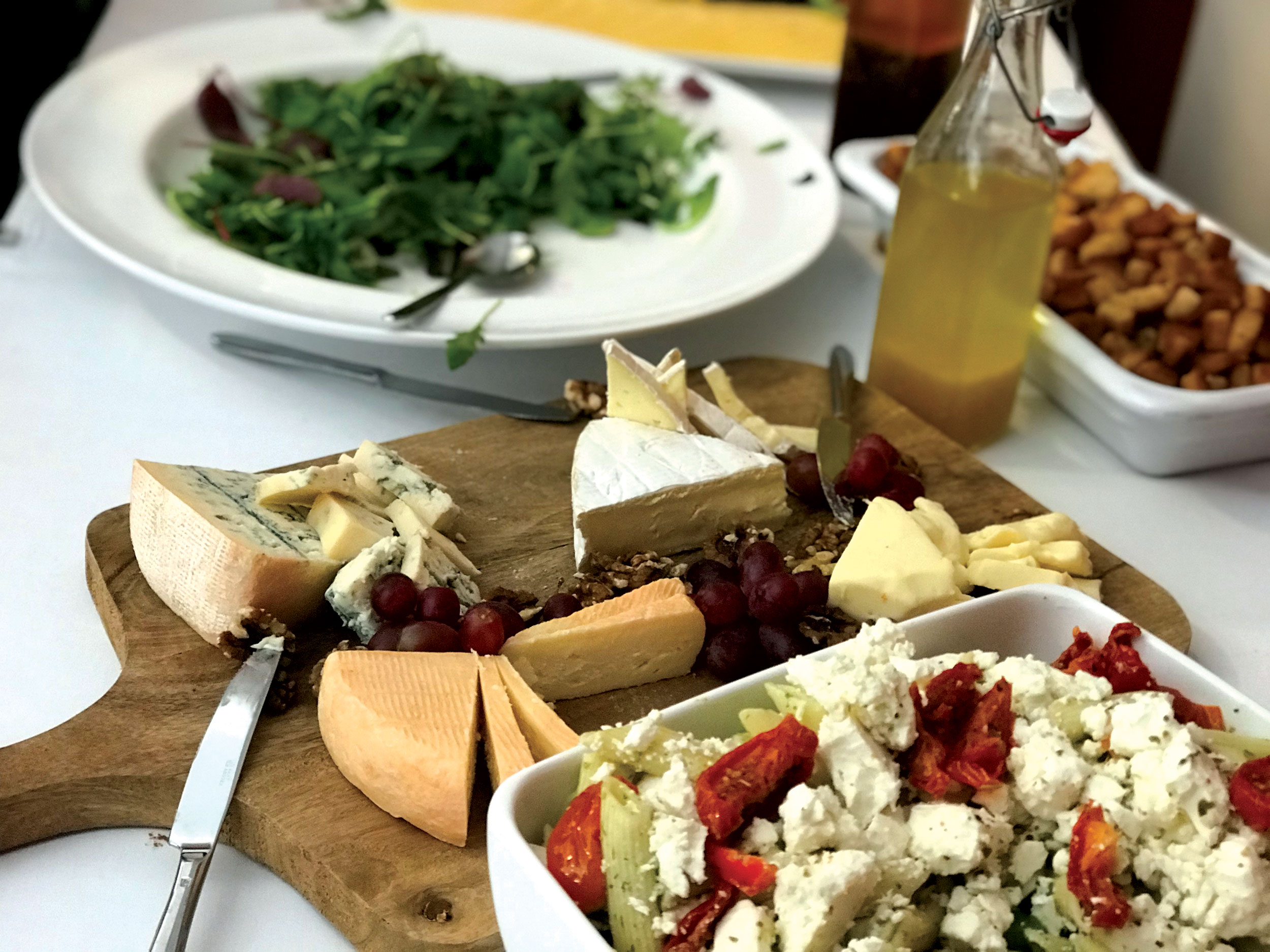 Hokies enjoyed lunch at the Fetcher Hotel in the Netherlands.
Simpson, 72, who was born a year after the war ended, describes himself as amateur historian with an interest World War II geopolitics, and considers Winston Churchill his favorite figure of the 20th century. He gained a new perspective from the trip as he visited a farmhouse that had been under Nazi occupation and stood beside American graves.
"It was hard for me," he said. "To be there and to understand how our guys were getting massacred and then to begin to understand the sacrifices they made to ultimately triumph."
Easy Company was part of the 506th Parachute Infantry Regiment, 101st Airborne. The group of men, many barely 20 years old, parachuted behind enemy lines on D-Day not knowing exactly where they would end up or what they would face. Their heroics were chronicled in the New York Times bestseller "Band of Brothers," by Stephen E. Ambrose, which was later made into an HBO miniseries.
Jim Stewart '63 and his wife, Emy, also participated in the Normandy trip. After Emy Stewart survived cancer and brain surgery decades ago, the couple decided to take two to three large trips a year. They've traveled to Antarctica, Machu Picchu, Egypt, and most recently, Europe.
Stewart said he was often the first one out when the bus stopped at a site and the last to leave.
"I wanted to see everything and experience everything," he said.
The 78-year-old ran from the water at Omaha Beach up the shore. "To see the distance they had to come to storm the beaches into heavily fortified firepower was just amazing," Stewart said. "The opportunity to go see what these soldiers had gone through, just to physically witness the cliffs that the rangers had to climb in order to provide a way of attacking all the pillboxes and heavy artillery…"
Stewart found himself and others climbing in and out of foxholes in the Ardennes Forest trying to imagine what it was like for so many young men who fought Nazis and ultimately brought an end to World War II. "They sacrificed their lives so family and loved ones back home could live in freedom," he said. "There is life after this life. I just hope they are as proud of us as we are of them. They were the heroes of the Greatest Generation."
Annie McCallum is the director of communications for alumni relations.
---
Travel with Hokies The tour, "Easy Company: England to the Eagle's Nest," was among two dozen trips offered by the Alumni Association last year. Not all tours are as long or as encompassing, but all share a thoughtful attention to detail and an experience that links Hokies. To learn more about traveling with the Virginia Tech Alumni Association, visit alumni.vt.edu/travel or call 540-231-6285.
Lessons in leadership from Easy Company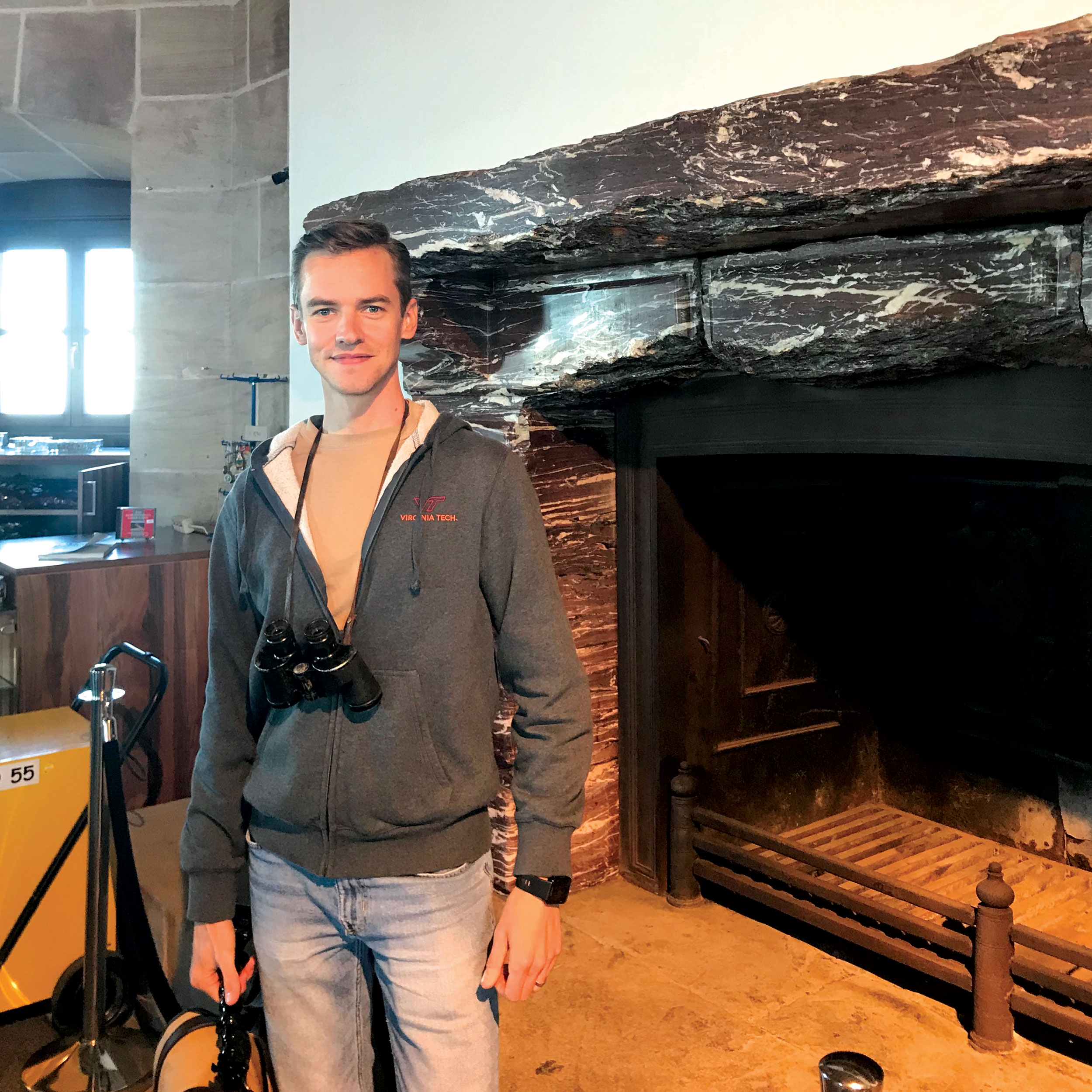 Brad Soucy
"One thing I wasn't expecting on this trip was to learn so much about leadership. The lessons from Richard Davis "Dick" Winters are profound.
He had a brilliant military mind but he also looked after his men—trying to keep them safe, together. He was selfless and human.
He parachuted into Normandy on D-Day and would later be the commanding officer of Easy Company. Winters led the Brécourt Manor Assault that destroyed a German battery despite the fact the Americans were outnumbered.
He cared for his men, and they all shared a devotion to one another.
Easy Company was on the front lines much of the time. They helped each other day by day, moment by moment. That brotherhood between soldiers, built by Winters, is what made Easy Company successful."
Brad Soucy, director of design and digital strategy in University Relations, served as a Virginia Tech host during the trip.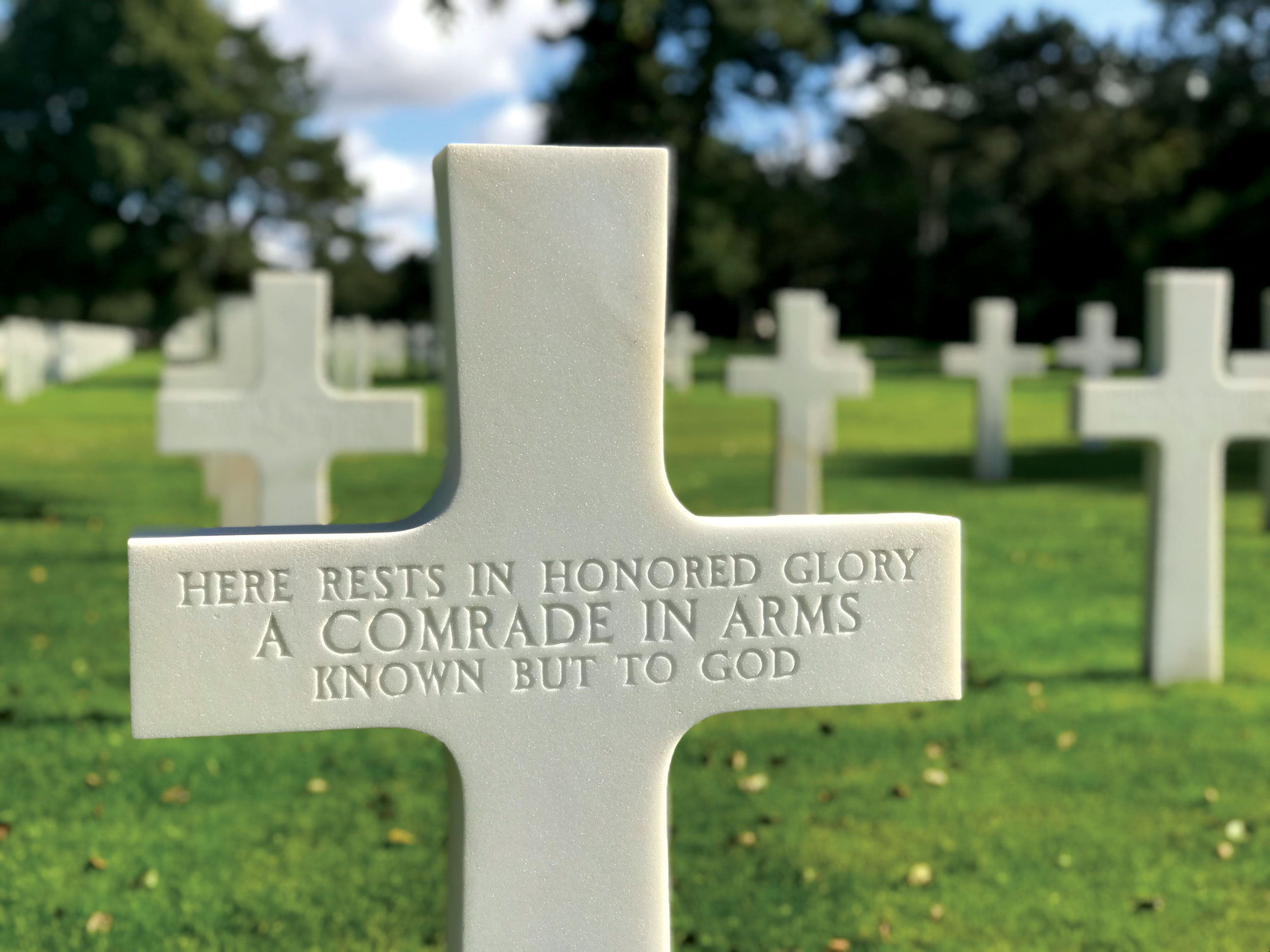 Memorial crosses at the Normandy American Cemetery and Memorial commemorate the loss of life during the was..
Shifty Powers killed a German sniper in this location in Foy, Belgium.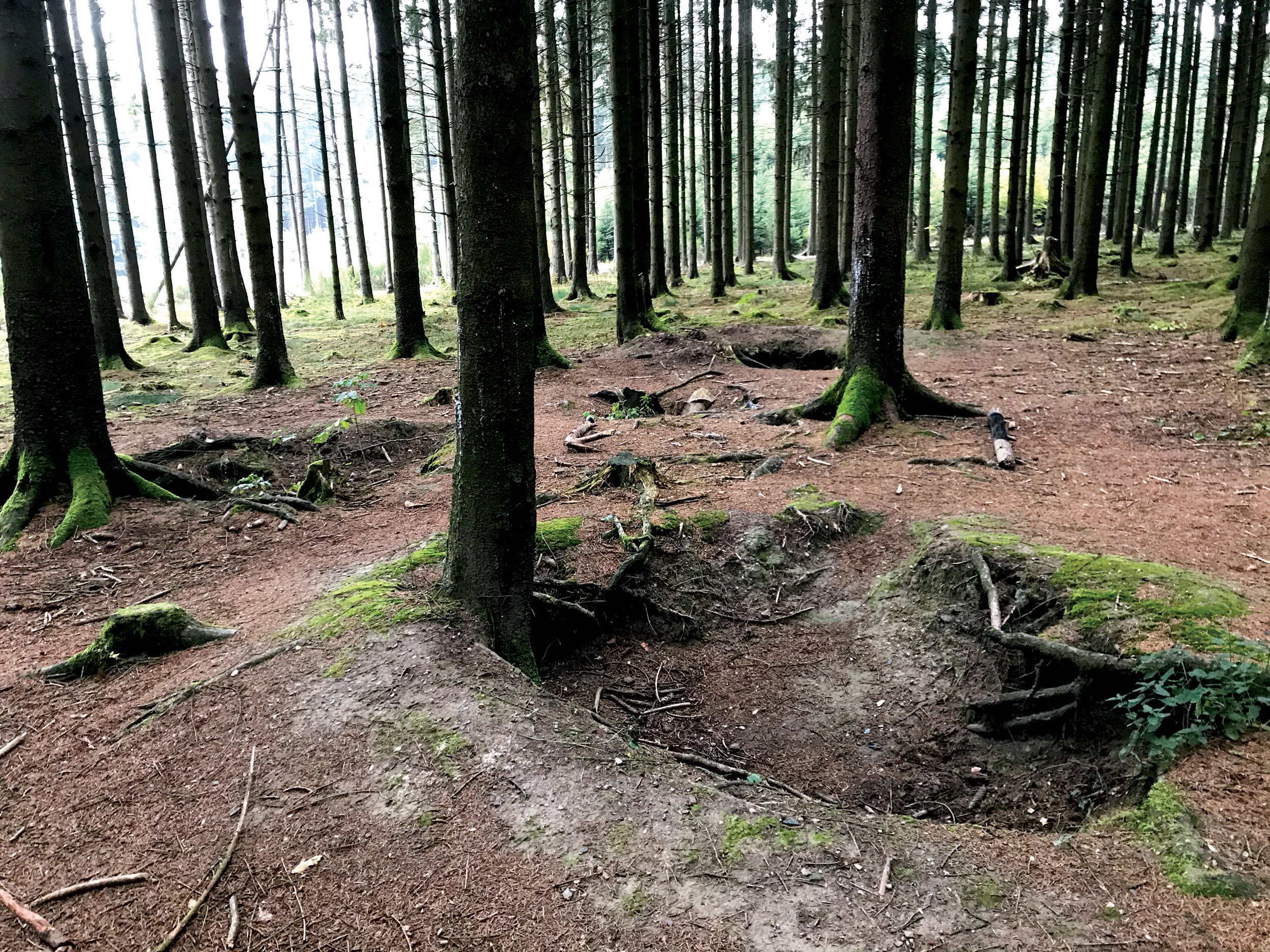 The remnants of military foxholes are still evident in the woods at Bastogne, Belgium.