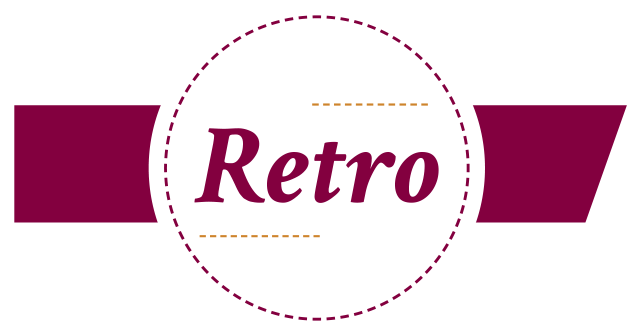 BACK TO THE FUTURE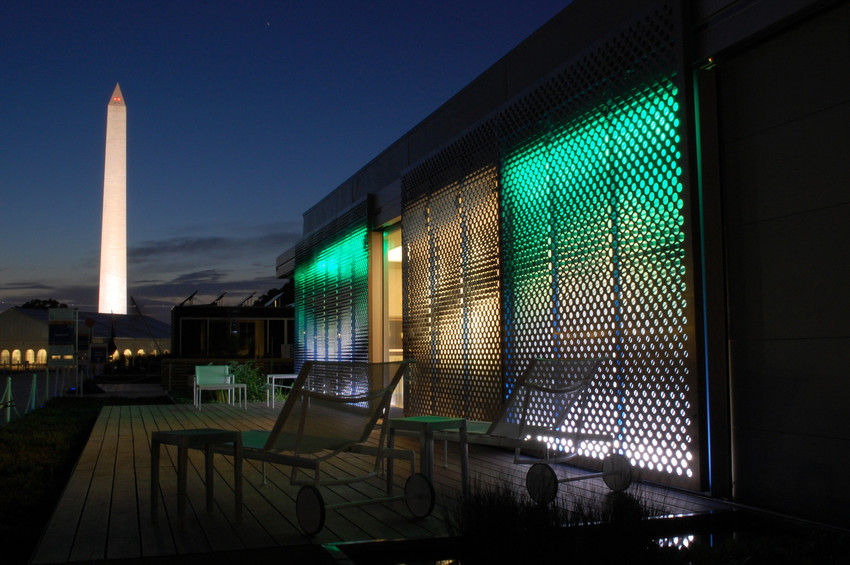 LumenHAUS, the Virginia Tech entry in the 2009 Solar Decathlon, on the Washington, D.C., mall (October 2009
Virginia Tech's Center for Design Research has been exploring the architecture and engineering of energy-positive housing for more than two decades. The center designed and constructed its first solar house in 2002 to compete in the Department of Energy's inaugural Solar Decathlon competition in Washington, D.C.
The center's third prototype, LumenHAUS, debuted as its first "smart home." Although most energy-conscious houses sport a largely closed design to resist heat transfer, LumenHAUS was created with an open pavilion concept, linking the house's occupants to each other and to nature outside. The north and south walls were all glass, maximizing exposure to bright, natural daylight. An automated system of independent sliding layers filtered light in throughout the day.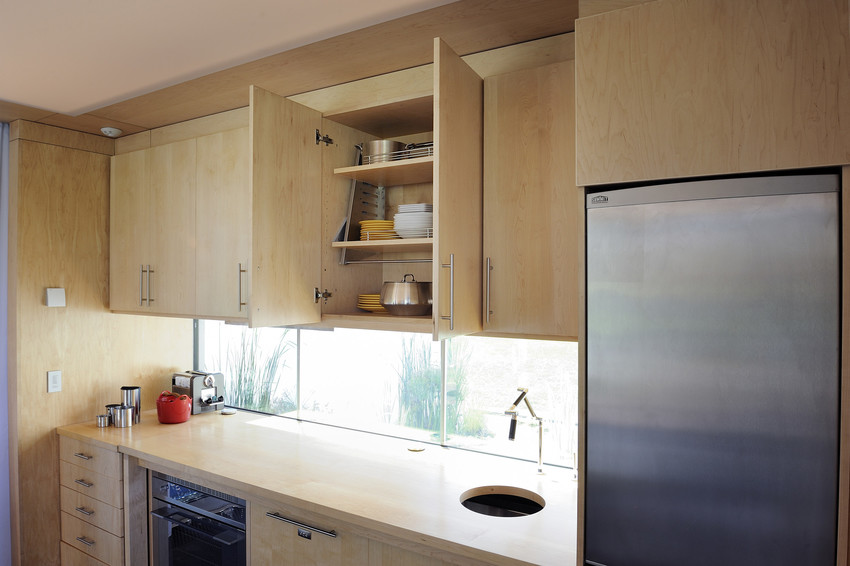 LumenHAUS interior view.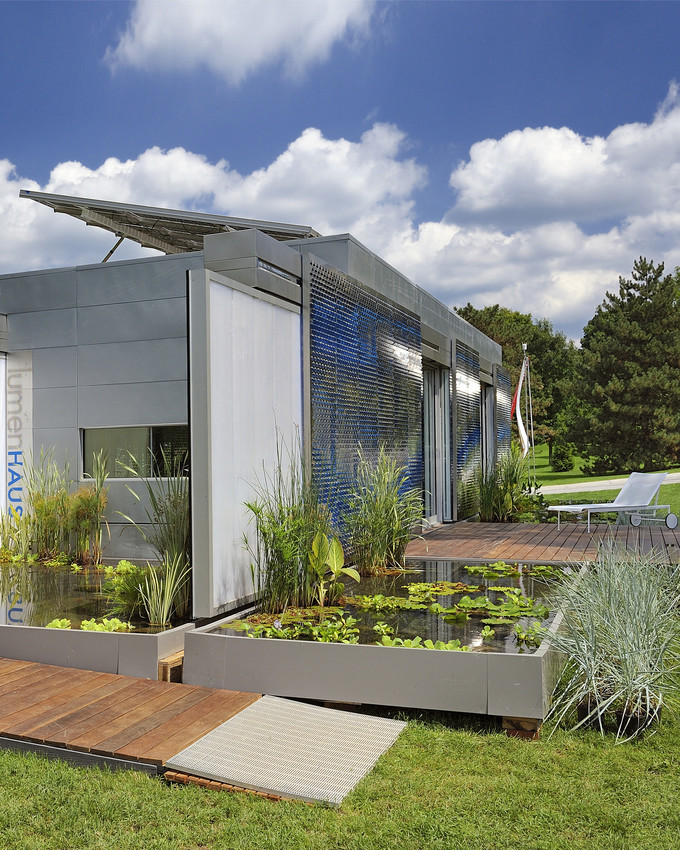 In 2010, LumenHAUS won the inaugural Solar Decathlon Europe competition in Madrid, Spain, and the structure was awarded the 2012 American Institute of Architects Honor Award for Architecture.
Over time, the center expanded its research to include smart home technologies and constructability.
In 2015, the center unveiled their kitchen of the future, followed by a bathroom and living room in 2016, and a bedroom and home office in 2017; together these living spaces form the FutureHAUS, a fully functional, high-performance smart home. In 2018, FutureHAUS Dubai won the Solar Decathlon Middle East in Dubai. (See related story.)
Virginia Tech students erect a futuristic solar home as they prepare to compete in the Solar Decathlon Middle East.
Home sweet haus: Learn more about the history of the Virginia Tech Center for Design Research, LumenHAUS, and FutureHaus.
[swipe for more]
LumenHAUS, Solar House at night (Photo by Jim Stroup)

LumenHAUS, Solar House at dusk on the Drillfield (Photo by Jim Stroup)

Virginia Tech LumenHAUS, Solar House, Interiors (Photo by Jim Stroup)

Virginia Tech LumenHAUS, Solar House, Interiors (Photo by Jim Stroup)

The LumenHAUS returns to Blacksburg from Madrid, Spain (Photo by John McCormick)

The LumenHAUS returns to Blacksburg from Madrid, Spain (Photo by John McCormick)

LumenHAUS on the drill field (Photo by John McCormick)

University Open House. LumenHAUS tours, College of Architecture and Urban Studies (Photo by Jim Stroup)