STRIKING A CHORD FOR WATER RESEARCH
STRIKING A CHORD FOR WATER RESEARCH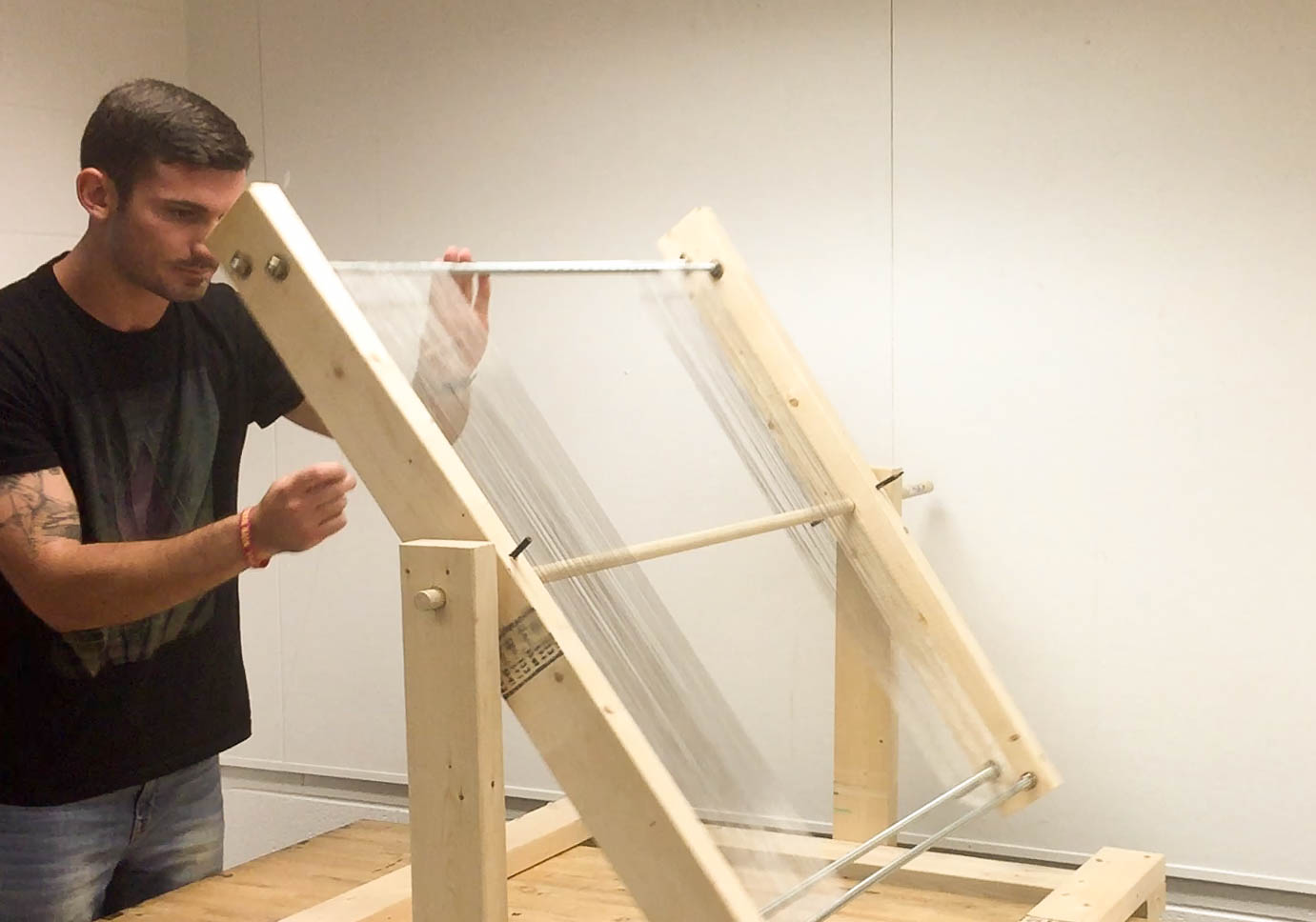 Josh Tulkoff constructs a large prototype of the fog harp, which consists of a vertical array of 700 wires and is based on initial experimental results. Tulkoff was part of an interdisciplinary research team at Virginia Tech that discovered parallel wire arrays could increase the water collection capacity of fog nets by threefold.
Installing giant nets along hillsides and mountaintops to catch water out of thin air sounds more like folly than science. However, fog harvesting has become an important avenue to clean water for many who live in arid and semi-arid climates around the world.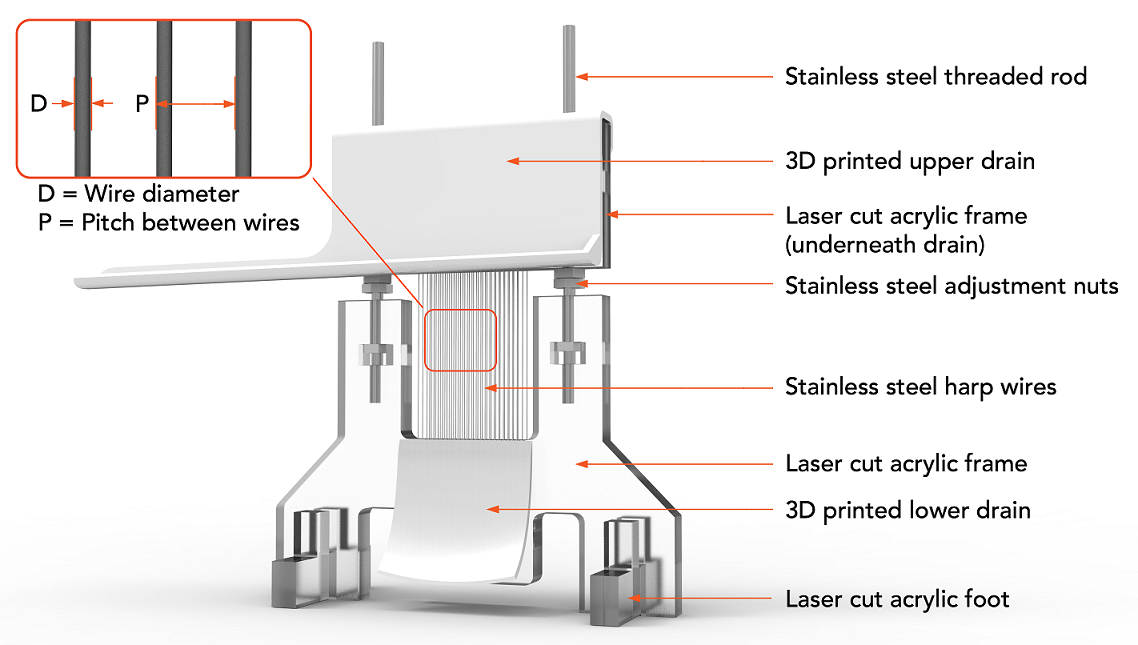 To test the fog harp's design, researchers constructed small-scale models of vertical wire arrays that could be placed inside an environmental chamber with artificial fog. The team discovered that water collection efficiency continued to increase with smaller and smaller wires.
A passive, durable, and effective method of water collection, fog harvesting consists of catching the microscopic droplets of water suspended in the wind that make up fog. Unfortunately, fog nets have long posed a dual constraint problem: If holes in the mesh are too large, water droplets pass through without catching on wires. If the mesh is too fine, the nets collect more water, but droplets may obstruct the holes, creating a clog that prohibits water collection.
A rendering of how the harp works.
In the spring of 2018, an interdisciplinary research team at Virginia Tech improved the traditional design of fog nets, tripling their collection capacity. The researchers removed the horizontal wires of the net, resulting in a vertical array—dubbed a "fog harp"—that caught more water and alleviated clogging. To test the design, the scientists constructed small-scale vertical wire arrays and placed them inside an environmental chamber with artificial fog.
The team has since constructed a larger prototype of the fog harp and continues to test it in various field settings.