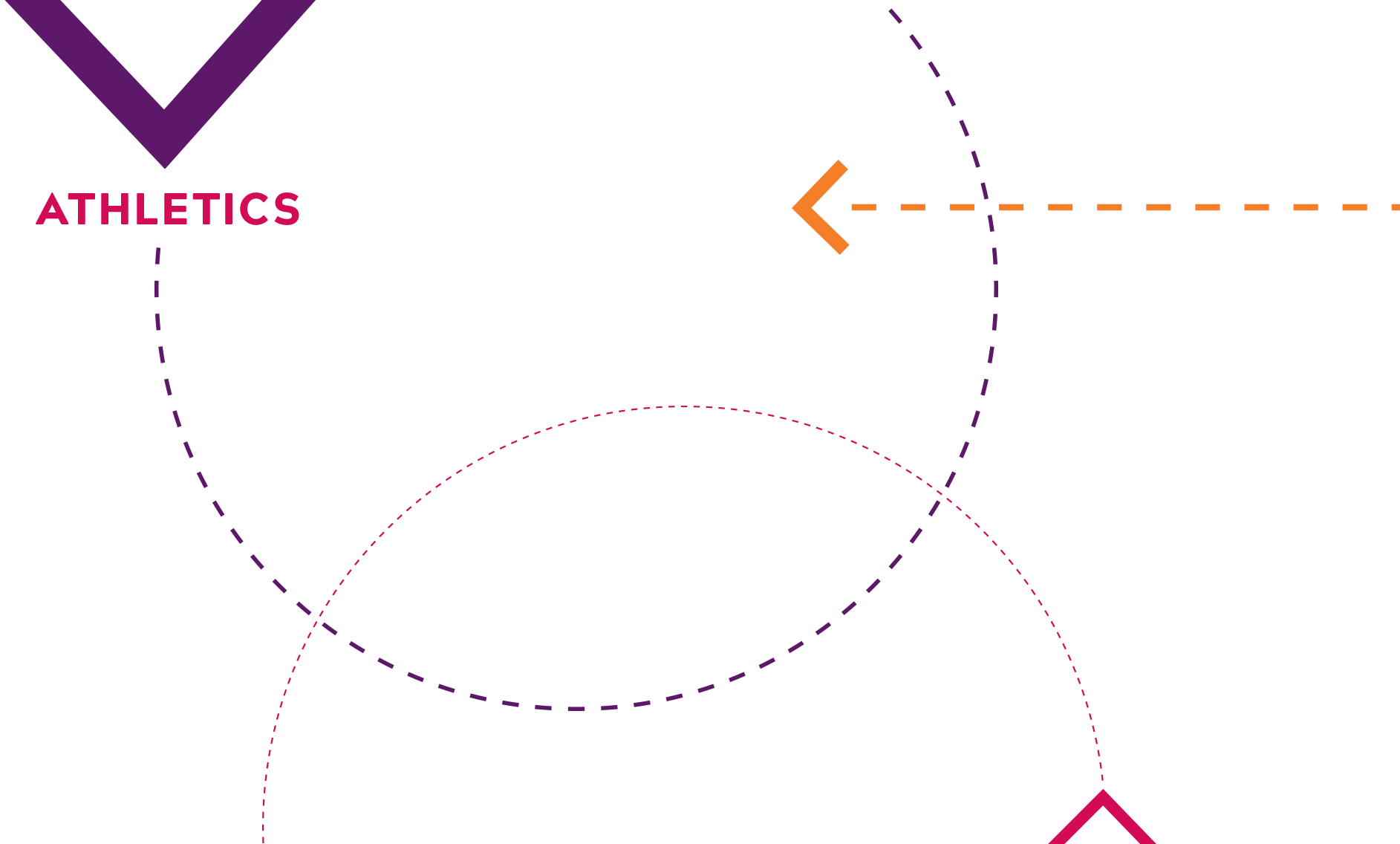 A FAMILY AFFAIR
Family ties: Brothers Jason (left) and Ryan (right) Kros play tennis for the Hokies, while their father, Todd Kros (middle), is a local tennis coach.
Five years ago, nobody in the Kros family had a tie to Hokie tennis, Virginia Tech, or Blacksburg,.
Today, brothers Jason '19 and Ryan Kros '21 play for the Hokies, who have gone to the NCAAs two of Jason's three years. And while Hokie head tennis coach Jim Thompson tutors the sibling duo, father Todd Kros coaches Thompson's son, Frank, who won the state 4A singles and doubles titles in 2018 as a Blacksburg High School freshman. Not one to be left out, mother Rachel Kros applies her knowledge of the United States Tennis Association (USTA) to administrative and organizational work for area junior tennis players.
It's an unusual situation, but Thompson couldn't be more pleased. "They've [the parents] been super supportive of what we do and been helpful whenever they can," he said.
Jason, now ranked 30th in the nation among college players, is working for a shot at pro tennis. Ryan, a member of the Corps of Cadets, plans a military career, just like his father.
Jason and Ryan got into tennis when they were 7 and 5 after finding their dad's 14-year-old racquets and balls during a move from Ft. Leavenworth, Kansas, to California. Todd Kros played tennis at Rice University before pursuing an Army career. He retired as a lieutenant colonel.
At the boys' request, Todd started teaching them to play. By the time Todd retired from the military and the family moved to Northern Virginia, the brothers were training at the elite USTA regional training center in College Park, Maryland. Though they didn't play often for their high school, W.T. Woodson, they won a state championship as doubles partners in 2015.
Virginia Tech wasn't on Jason's post-high school list until he and his mom happened through during a college visitation trip, and he started thinking about playing tennis in a competitive league like the ACC. Thumbs-up research by Rachel and encouragement from a friend already on the team sealed it.
"When I met with Coach Thompson, everything just seemed like it was going to be a comfortable experience for me," Jason said. "Plus, at that point we had one of the best teams in the country, and it was an opportunity for me to play with them."
Two years later, Ryan narrowed his search to West Point and Virginia Tech. "I picked Virginia Tech because you only get to play college tennis once, and I wanted to play in the ACC," he said. "[And] it's one of the top ROTC programs in the country, so I knew I'd be getting a good stepping stone into the Army."
Once Ryan made his decision, the parents packed up and headed for Blacksburg. "We left about a month before he graduated [high school], and he had to stay with friends," Todd said. "Everybody there thought I was nuts."
It doesn't seem so nutty now. Jason's game has improved tremendously. "A lot of guys want to play pro … but he's put himself in a position where he has a shot to do that," Thompson said.
Ryan has learned to juggle his corps duties, academics, and Division I tennis. "Once I learned to manage my time … I wouldn't say it's a breeze … but it's nothing unmanageable," he said.
And Todd and Rachel have found a home.
"I've been thrilled. … It's the experience of a lifetime," Todd said.