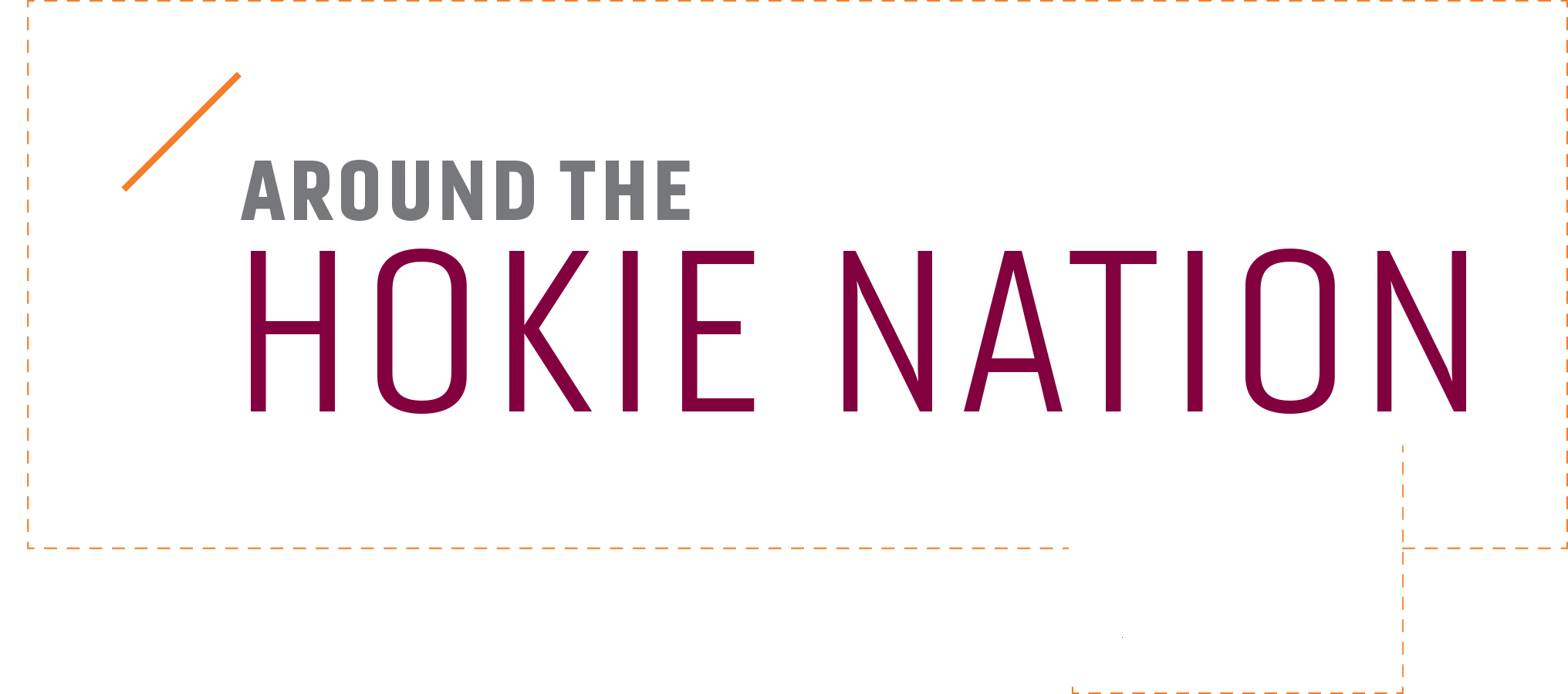 5 THINGS ON EXHIBIT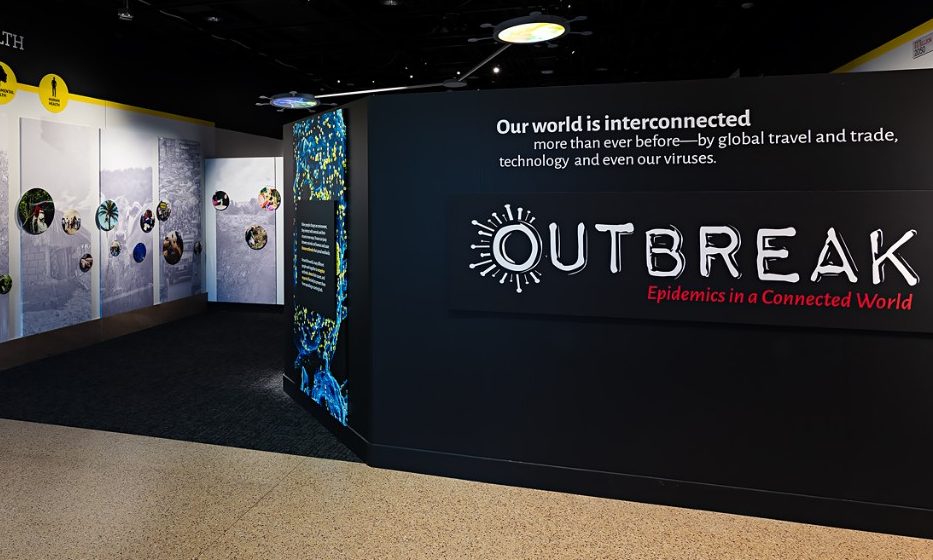 "Outbreak: Epidemics in a Connected World" exhibit at the Smithsonian National Museum of Natural History. Photo credit: James Di Loreto, Lucia RM Martino & Fred Cochard, Smithsonian.
Ashley Peery '11, Ph.D. '16, an outreach educator with the American Microbiology Association, is working on a new line of viral defense.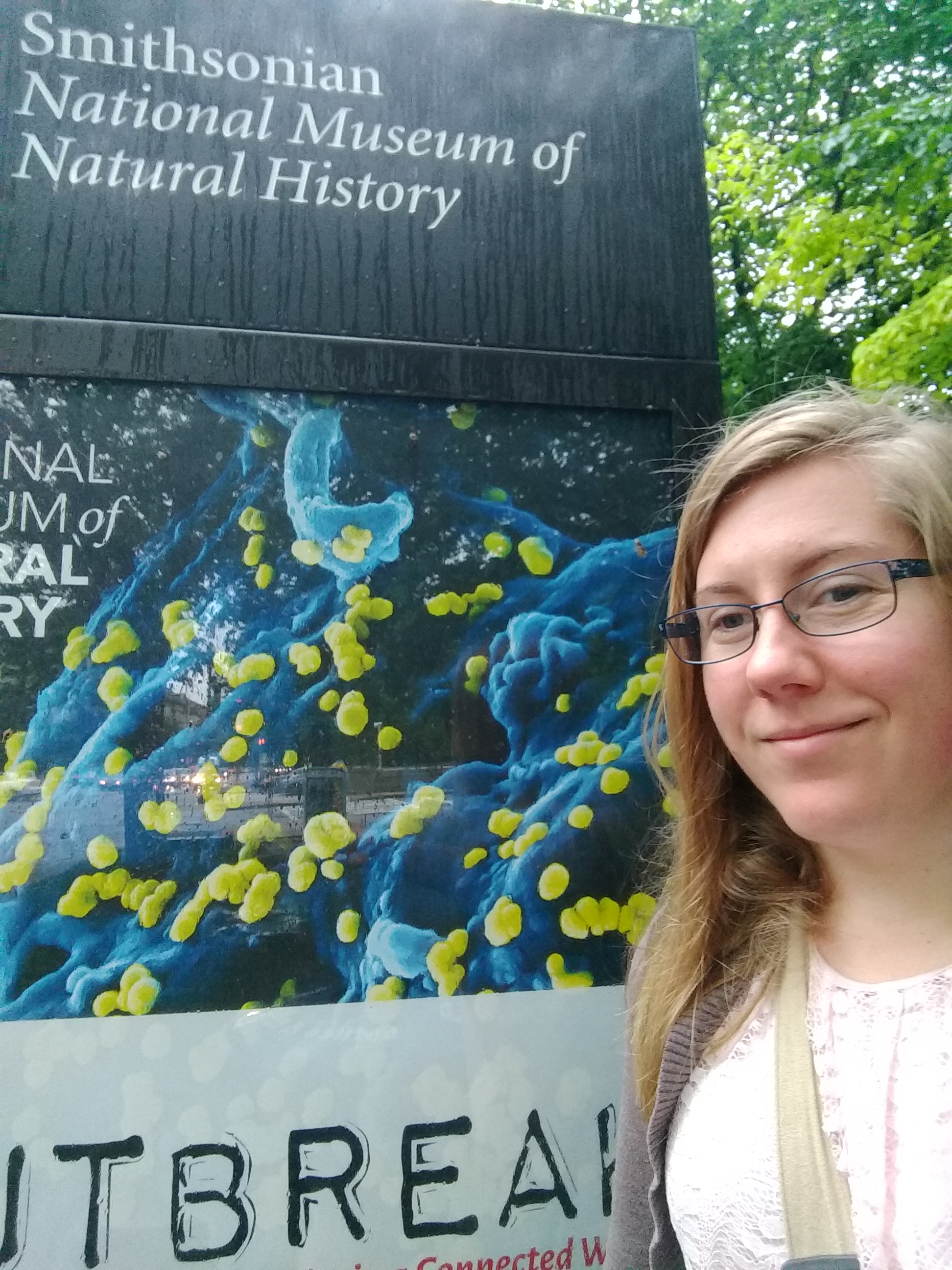 Ashley Peery at her exhibit. Photo courtesy of Ashley Peery.
Partnered with the Smithsonian Institution, Peery helped develop materials to train the volunteers staffing "Outbreak: Epidemics in a Connected World," an exhibit about the effects of internationally spread diseases, currently on display at the National Museum of Natural History in Washington, D.C.
Peery's efforts help ensure that visitors gain a clearer vision of their relationship to zoonotic diseases, from the value of vaccinations to personal health and disease prevention. The success of "Outbreak" largely depends on more than 60 volunteers who Peery has trained to empower audiences with relevant information, exposing participants to the many ways that our world and outbreaks are connected.
"We think about ways that visitors would be able to interact with [the display] and learn something deeper than what might be presented in the information panel," said Peery. "Thinking about that helps us to design activities exhibit volunteers can do with visitors to help them connect."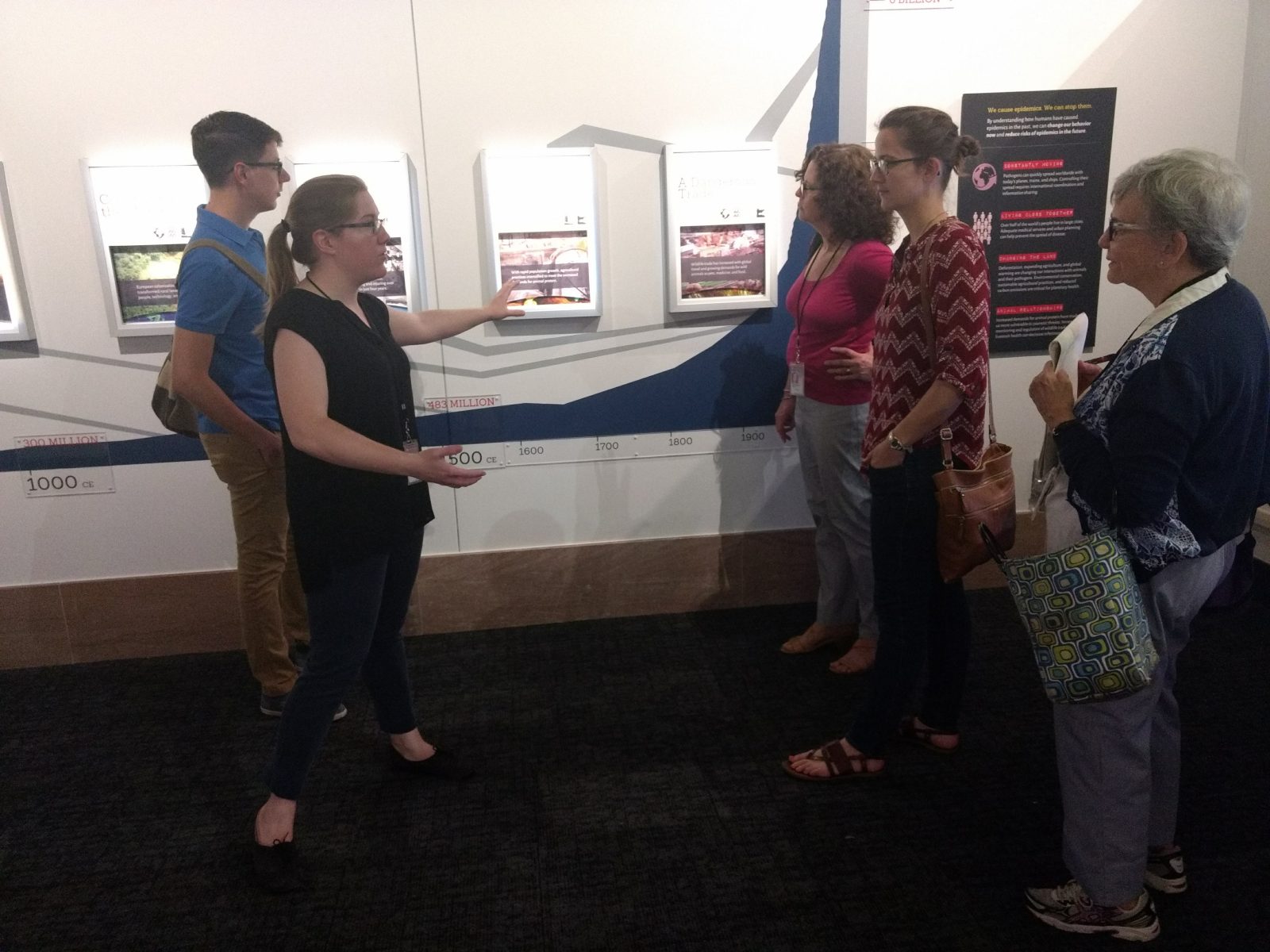 Ashley Peery training volunteers to lead tours of the Outbreak: Epidemics in a Connected World Exhibit. Photo courtesy of Ashley Peery.
Peery has developed five ways to educate, engage, and connect with an audience.
1.

Know your audience
"You have to get a feel for where the audience is, and then meet them there," Peery said. Visitors respond positively when an instructor takes the time to understand interests and asks questions that lead to a targeted learning experience.

2.

Make it personal
According to Peery, establishing a connection is the most important way to engage visitors. She tries to incorporate social issues that encourage unique, personal connections with "Outbreak." Her goal is that the audience recognizes why the information should matter to them.

3.

Create a dialogue
"Let the visitor guide the conversation," said Peery. "They don't want to be talked at—they want to be talked to." "Outbreak" volunteers are trained to ask questions and listen to what the visitor has to say. Known as inquiry-based learning, the process puts learning in the hands of the learner using conversation to initiate an interactive exchange of knowledge.

4.

Prepare for variety
By varying educational components, educators can engage with a diverse audience. Peery designed outreach activities that would appeal to tactile, visual, or auditory learners and varied in complexity. "Just because something is complicated doesn't mean you can't explain it to someone so they can understand—even if that person doesn't have a science background," said Peery, whose doctoral degree is in entomology.

5.

Be flexible
Expect the unexpected; don't be afraid to face daily challenges. Teaching, whether in a classroom or in a museum, should adapt to accommodate different goals and perspectives.
Grace Baggett, a senior majoring in literature and language, was an intern with Virginia Tech Magazine.