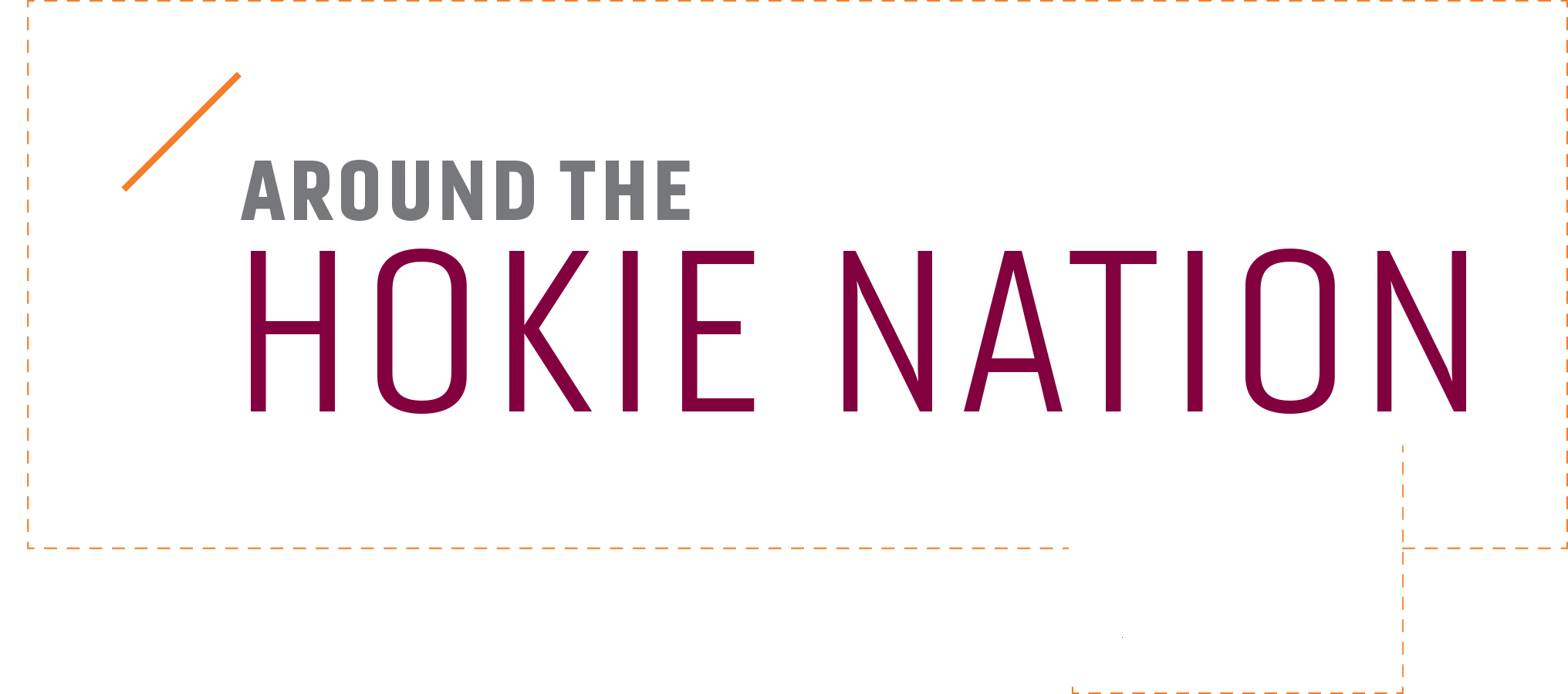 ROOTED IN SERVICE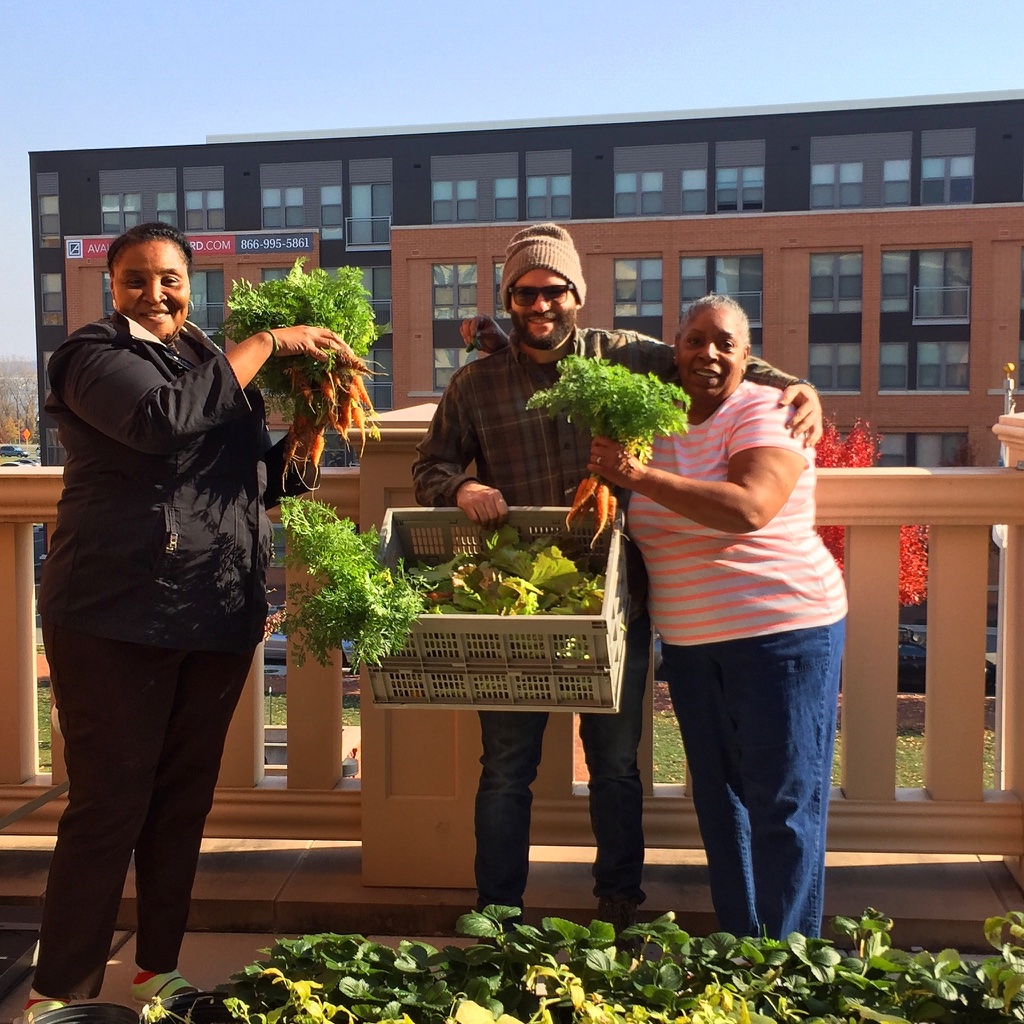 CULTIVATING COMMUNITY: Thomas Schneider '05 (middle) works with residents living in the D.C. metro area to grow vegetables and economies.
Gardens bring life to any landscape, gifting sights and smells to communities. Yet that wasn't good enough for Thomas Schneider '05, who uses gardens to grow food and cultivate green-collar job opportunities for underserved communities in Washington, D.C.
Schneider used his experiences in the fish and wildlife conservation program at Virginia Tech to create a business model focused on environmental, economic, and social investment in the D.C. metro area. His nonprofit, Rooftop Roots, uses all facets of the built environment, from commercial rooftops to backyards, to design, install, and maintain edible and conservation landscapes.
In 2011, five years after graduating from Virginia Tech and in the midst of his career as a government contractor with the Environmental Protection Agency, Schneider had a moment of entrepreneurial enlightenment. He had gathered with friends on top of a D.C apartment, where they were enjoying a Washington Nationals baseball game just a few buildings away from the stadium. Looking down upon the city, Schneider noticed the office complexes and their barren rooftops. That's when an idea took root.
"I thought, 'wow, that'd be cool if we could grow some vegetables on there,'" said Schneider. "Then I got this idea—if we could actually grow vegetables for a food bank, maybe an office building would support that."
Schneider founded the nonprofit soon after and began partnering with businesses and homeowners to bring life to barren urban landscapes. Rooftop Roots builds and maintains the gardens, then harvests the produce. However, the focus isn't simply corporate and residential clients—the community also benefits.
"Our goal has been to grow food locally, create jobs for the unemployed, and create more green spaces," said Schneider. "Earlier this year, I took the plunge and left my government contracting job to focus full-time on Rooftop Roots; and ever since, our growth has been pretty crazy. We started our workforce development program, hiring individuals from the community who face barriers to employment, and began teaching them how to build and maintain edible and conservation landscapes. I'm excited that we are now beginning to hit our stride and are implementing the model as it was conceived. The future is bright!"
Rooftop Roots has been improving the economy, appearance, and environmental quality of the D.C area in line with the university motto of Ut Prosim (That I May Serve).
"My time at Virginia Tech taught me that sustainable development is going to take integrative models that address not only the environmental aspect, but also the social and economic considerations. D.C is unique in its 'Tale of Two Cities' structure, Schneider said. "There's a lot of money up here, but how can we drive that to lower-income areas? That is the dream now coming into fruition."
Brendan Coffey, a junior majoring in communication, is an intern with Virginia Tech Magazine.