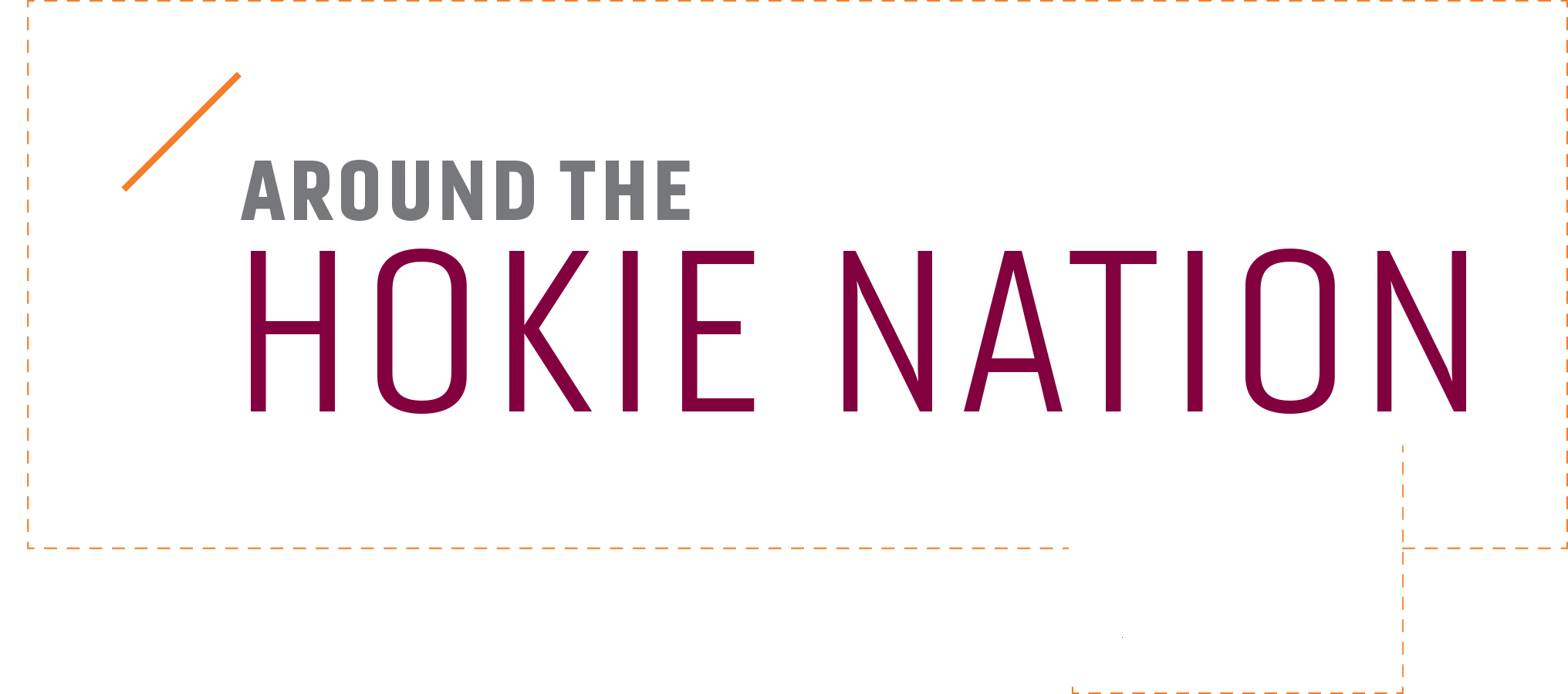 Photos by Chris DeStefano
Last fall, Will Turner '80 ran through Blacksburg on his way toward setting a Guinness World Record.
"In retrospect, it was really important because it was so fun to be here in Blackburg and on campus," said Turner the morning after he completed his New River Valley-based Ironman. "It just brings back a flow of good memories, and just the energy you see on campus with the students, it's just fun to be here."
The race was the 49th out of 61 Ironman races Turner completed during his 60th year of life—he turned 61 on Jan. 7—breaking the previous world record of 44 completed races in a year.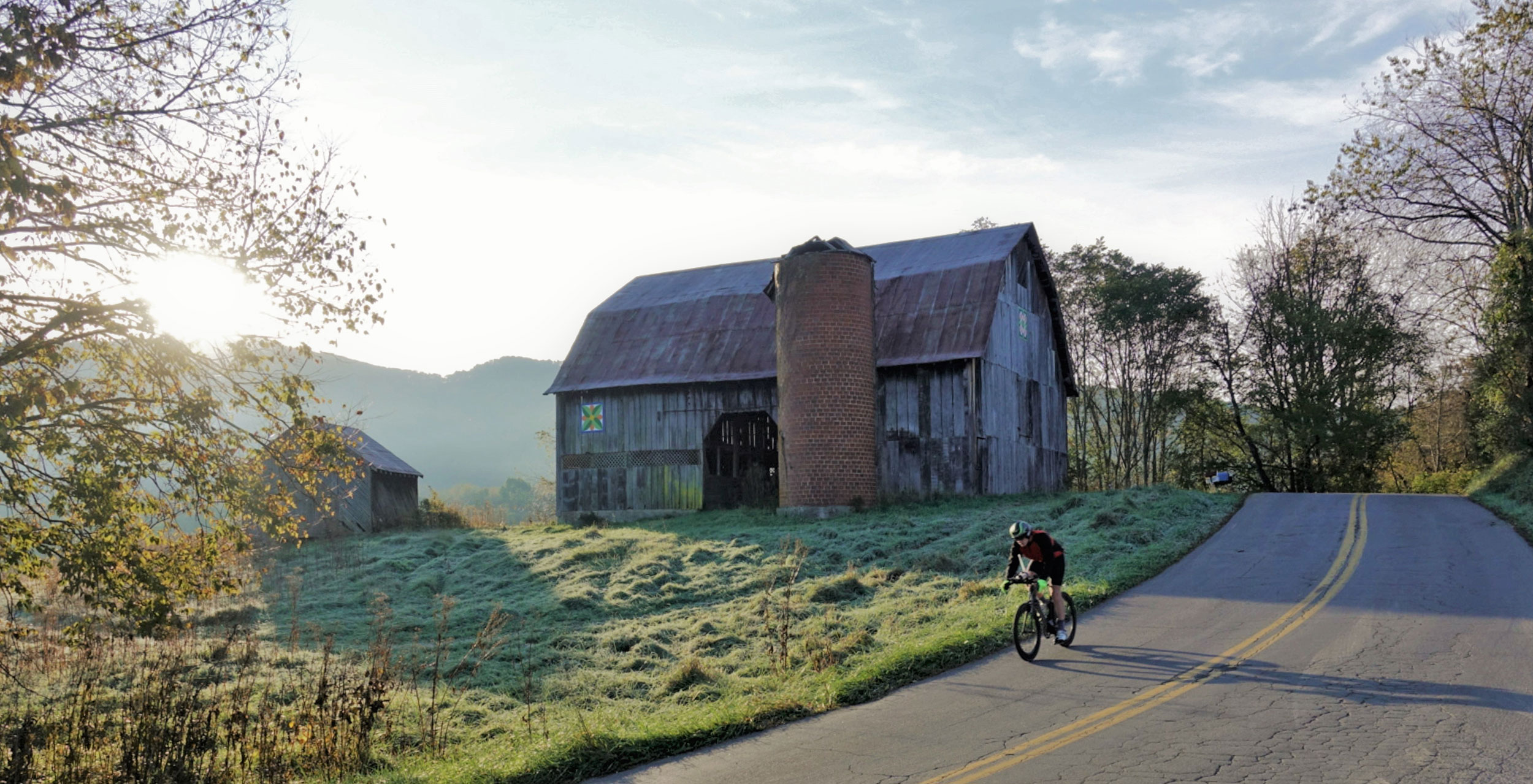 Turner completed the cycling portion of the Ironman on Catawba Road, just outside of Blacksburg.
"I do this because it's hard," Turner said. "It pushes me, and it challenges me because you're always having to battle yourself and push through whatever obstacles you've got."
Turner, who completed his first marathon in 2009, said the idea for the year of endurance started about three-and-a-half years ago.
"I originally thought I would do six [Ironman races] when I turned 60, but someone mentioned someone else who had done that, and it kind of deflated my bubble a little bit," he said. "I started mulling it over in my head and for some reason, decided 60 at 60 has a nice ring to it."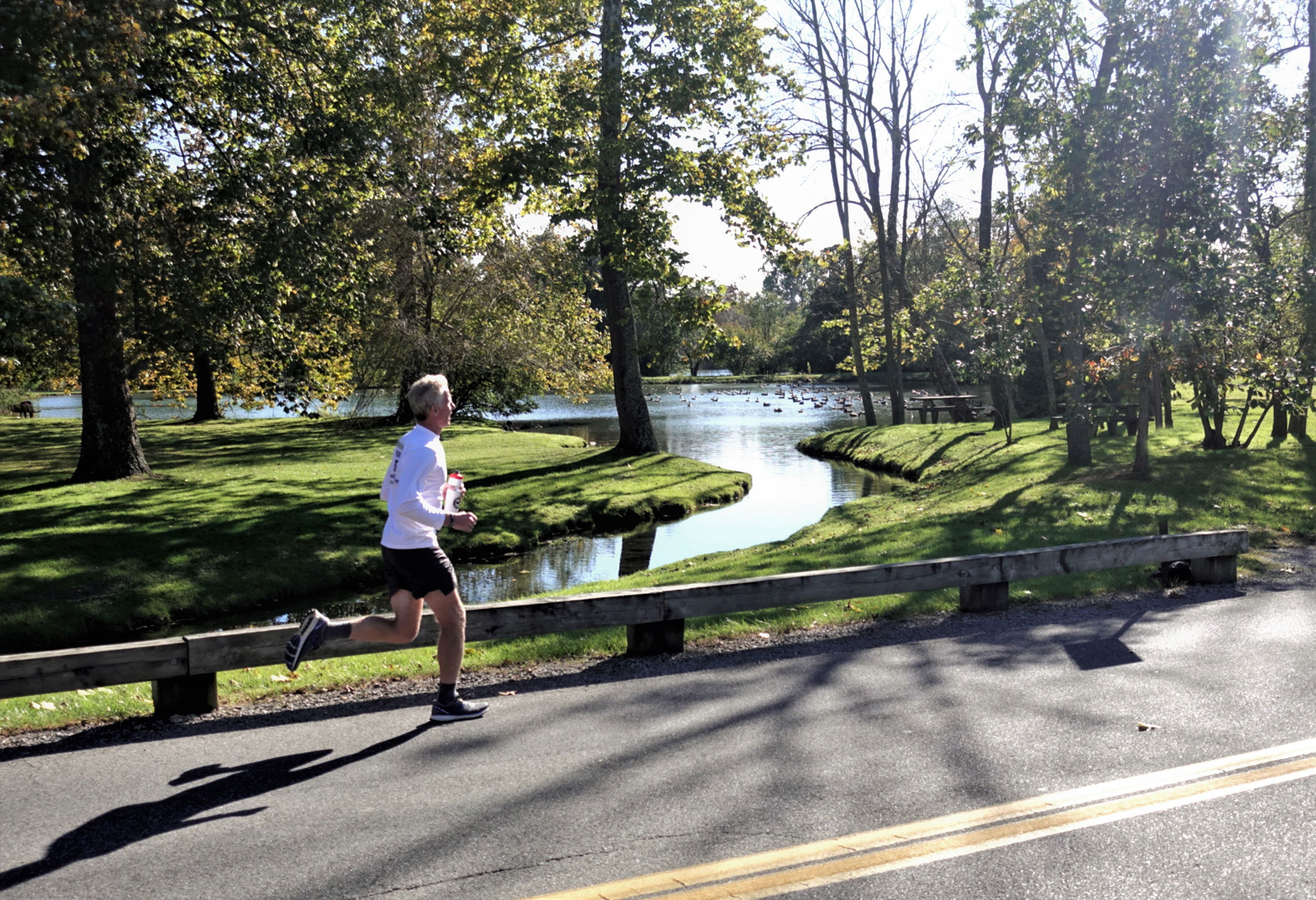 Turner completed an Ironman on Oct. 23, 2018, in and around Virginia Tech's Blacksburg campus.
The goal has taken Turner across the country and back more than once, and while he said his body has held up surprisingly well, each race comes with is own unique test of his physical and mental will.
"You get to that point of inflection where you just want to stop and every cell in your body is wanting to slow down … and you have a choice, either stop, slow down, or push through it," Turner said. "I call that the sweet spot. In the moment it's not sweet at all. In the moment you're full of pain, but afterwards, if you push through it, you learn a lot about yourself."
Turner's feat by the numbers.